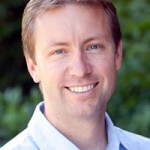 Welcome to Part 3 of our Winemaker Series.  Our goal with this series is to introduce you to our winemakers via video vignettes and blog posts and have them tell you about the scientific art (or is it artistic science?) of making wine as well more personal insights.  You will want to be sure you are signed up to receive automatic updates via email when the posts are published so you can be the first to watch!  To sign up use the enter your email address in the Subscribe box in the upper right portion of the page.
Zach Long
Zach joined Kunde Family Estate in 2011 after several years at Napa Valley's Girard Winery and brings a wealth of international and domestic winemaking experience.  He is a graduate of the University of California at Davis in Viticulture and Enology and has produced wine in some of the world's most acclaimed wine regions including Bordeaux, France, Tauranga, New Zealand, and the Napa Valley. His most recent experience at Girard allowed him to focus solely on ultra premium red and white wines and to develop his expressive winemaking style, which he describes as "terroir-driven with minimalist intervention."
"Kunde Family Estate is one of the most unique properties in the Sonoma Valley and the quality of its estate-grown, sustainably farmed fruit is a winemaker's dream," said Long. "My goal is to not only produce the absolute best terroir-driven wines possible, but to also uphold the legacy of the Kunde family by letting the vineyards speak through each bottle of wine I craft."
You can follow along with this year's harvest activities with Zach via Kunde Family Estate's Facebook Page and Twitter account.