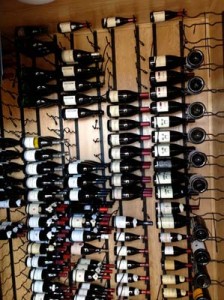 This residential custom wine cellar design strikes a contemporary look using metal wine racks in a black finish. An extra bonus for the locale – earthquake resistant!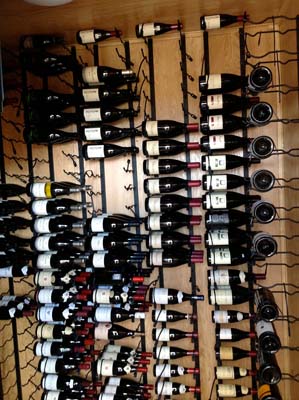 Taking advantage of a storage area that was below grade and outdoors, we created an amazing and fully climate controlled wine room. Jimmy Simmons, one of International Wine Accessories most experienced wine room designers took several requirements into account with this project.
The clients wine collection was secured with special straps to keep it on the racks in case of a Santa Barbara, California tremor. Be sure to see the video for exactly how the straps work!
All the details on the project, including planning images for this Santa Barbara Custom Wine Cellar, can be found here.
Wine Cellar Designs Santa Barbara California Bishop Project Part One