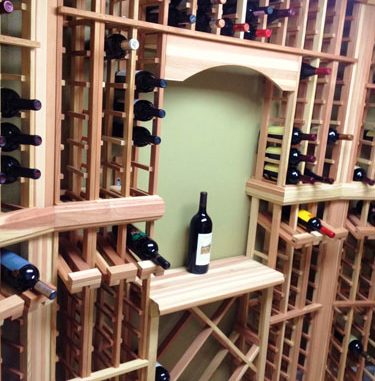 If you have a budget for your wine cellar project, you can still plan on having a beautiful results. While custom designs are appealing, the budget friendly options that kit or pre-manufactured wine cellar provide an impressive solution.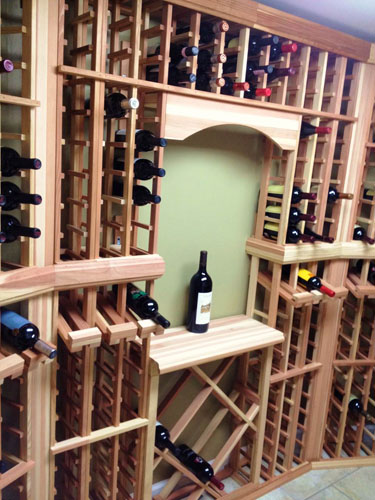 IWA wine cellar designer, Bryan Adams took advantage of these opportunities with a recent project. The budget conscious design in Randall, New Jersey used kit based wine racks to meet his clients tight budgetary needs.
As you can see from these shots, the budget didn't have a big impact on the beautiful final wine cellar.
This client's goal was to include an archway display and table top for opening and decanting his wine in a functional wine storage room. Additional features of back-lit wine display rows, and a capacity of 600 bottles with plenty of storage, made this a great solution for this project.
The wine racks used for this wine cellar design were chosen from the WineMaker wine rack kit range. Their large selection and design of  WineMaker kits offer options like stack-able solutions that come in 3′ and 4′ heights, and wood selections in both pine and premium redwood and can be stained and or lacquered. The project kept an organic feel in the room by choosing Premium Redwood with a natural finish for this project.