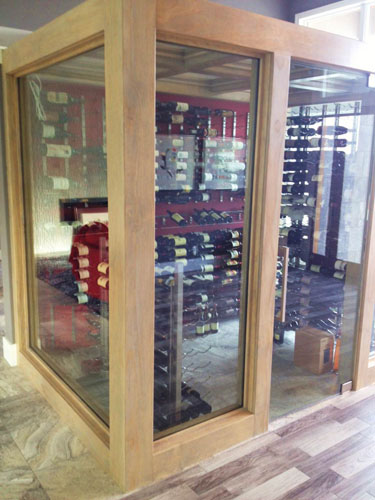 Contemporary Wine Cellar Design – Dayton Ohio Project was designed with aesthetics more than bottle capacity in mind. Even with that goal, the room boasts an impressive bottle capacity for 803 plus room for 14 magnum bottles.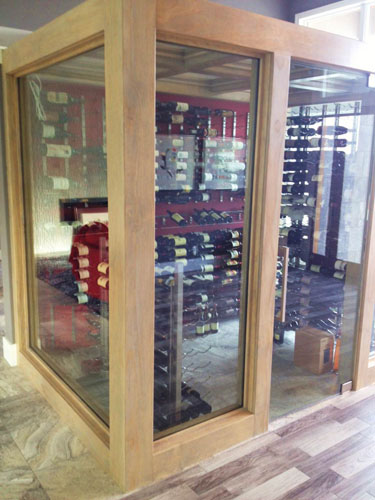 Built to impress, the Dayton Ohio home wine cellar to impress. The homeowner Jaffe Jewelers, and is a jeweler himself with significant recognition in the region. Surrounded in glass, spacious interior,  and beautiful millwork brings a contemporary feel to the wine room and the whole space.  Brushed aluminum custom wine racks show off the wine in a simple yet artistic way.
The wine room can be viewed from both inside and out, situated between a wet bar and outdoor windows.
A very visible feature in the home, the wine room was constructed with glass on three sides to offer a view of the aesthetics of the wine room and of course the owners wine collection as well. The beautiful Ohio landscape can be seen from the wet bar through the wine room.
Have a wine room conversion project of your own that you would like to get started?
Simply call IWA +1 (800) 527 4072 and ask for Jimmy Simmons or fill in a Wine Room Design Request form, mention Jimmy and he will get you started!