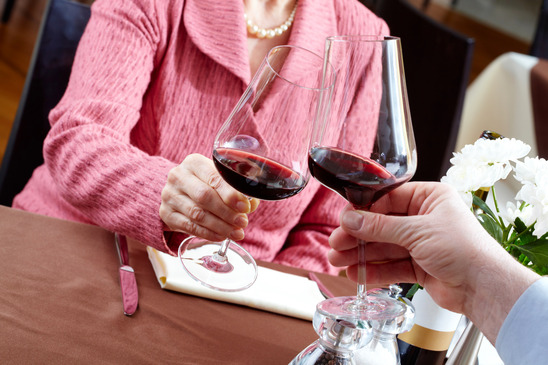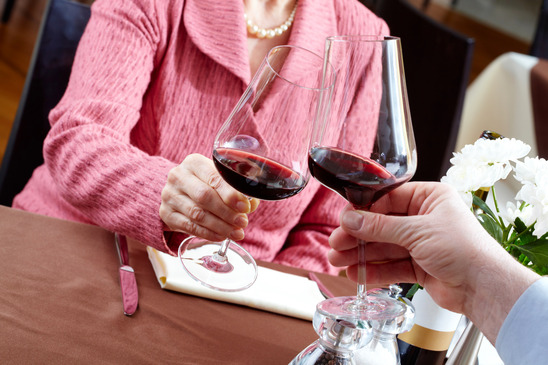 Think back to that first sip of wine: Did you like it? Hate it? Did your palate jury call a recess to further deliberate?
Maybe you thought to yourself, "There's no way I'll ever understand why other folks get so jazzed about this odd-tasting stuff."
But then you tried it again, and again. A sip from a friend's glass, a free grocery store demo, a fun charity wine and cheese event, and slowly your taste buds grew curious.
So now here you are, still intimidated, fairly certain you know nothing about wine. But you're intrigued enough to try to learn (and taste) a little more.
At this stage, what's most important to know about wine is simply this: Wine will always boil down to a matter of personal preference.
In other words, if you can answer the question "Did you like it?," you already have a wine palate. You know what you like, which is what the whole search for that ultimate sip is all about.
Don't be fearful of unfamiliarity. Yes, the terminology is different and sometimes difficult. And yes, wine snobs are intimidating by nature — even to other wine snobs.
But none of that really matters if you want to learn about wine. Your life is your own, so why not start new hobbies, sample new wines, make new friends and have fun along the way?
If this sounds like a good plan, these five tips to developing your wine palate will help you enjoy the wine discovery journey.
1. Start tasting with two simple goals: To try new wines and have fun doing it
You may show up to your first wine tasting feeling completely intimidated. The tasting notes card that lists all the flavors you're supposed to taste in each sip could read like gibberish to you. You might think the wine just tastes like… well… wine. That's okay.
Just keep in mind that the more you taste and the more wines you expose your palate to, the more you'll pick up those more subtle notes of coffee, dark berry, chocolate, oaky-ness, tobacco and rose.
It just takes time, and as long as you're trying new wines and having fun doing it, it's a win-win.
2. Find a job that will pay you to learn
You've certainly passed by — and hopefully sampled wine from — those demo tables at the grocery store. Ever thought of swapping places with the person who pours the wine?
Distribution companies will essentially pay you to learn about wine and teach it to passersby at the grocery store. You probably won't get paid a lot, but your wages will at least cover the cost of your growing wine hobby. Most companies also let you take home what's left over. You may even find you have plenty of new varietals to share with friends!
3. Don't be afraid to ask for a taste
If you're at a restaurant, often your waiter or the sommelier will make pairing suggestions. For instance, if you order the rainbow trout, the staff might suggest pairing it with a white Burgundy. But you may not know if you like white Burgundy because you've never tried it before.
So if you're unsure, just ask for a taste. This is a great way to try before you buy and expand your wine horizons.
4. Find a local wine club or group
Wine is not the cheapest hobby out there, and it can get pricey to try new wines. If you join a wine lovers' club (Meetup.com is a great place to find clubs) you can try many new wines and share the cost with other enthusiasts.
And since wine is a great hobby for facilitating friendly conversation, learning about wine makes it easy to find new friends.
5. Experiment with tasting wine alongside different foods
Finally, certain wines can be more difficult to enjoy when paired with incompatible food flavors. For instance, some sweeter wines like Gewurztraminer might pair best with sweet desserts. You'll taste the best flavors of spicy wines like Syrah when paired with heavier fare like pot roast or flavorful cheeses like Havarti.
So before writing off a varietal, try pairing it with a compatible dish and see if your palate picks up the nuances.
About the author: Shannon Cutts is first and foremost a birdie mama (to a very pretty and quite precocious grey parrot named Pearl.)  She is also an author, freelance writer, speaker, mentor, nonprofit director, and lover of wine and retro threads.