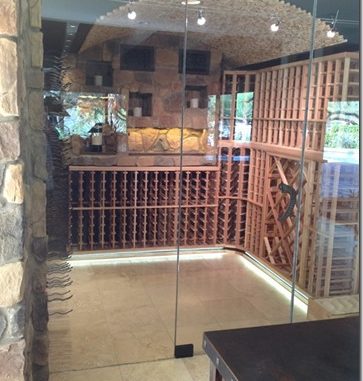 Michael D. from Arizona just sent us some photos of his new wine cellar, which includes a CellarPro 4200VSi cooling unit.  Here's what he had to say:
Thought you would like to see the results of our install of the items. The unit resides in the garage and the HVAC installer enclosed the flex in a rectangular sheet metal duct with foam insulation around the flex. The grills are mounted high center of the wine room. The arch is covered with wine corks in a basket weave pattern.

All of your help in selection of the unit and suggestions was very much appreciated.
And here are his photos.  Thanks for sharing, Michael.  Looks great!