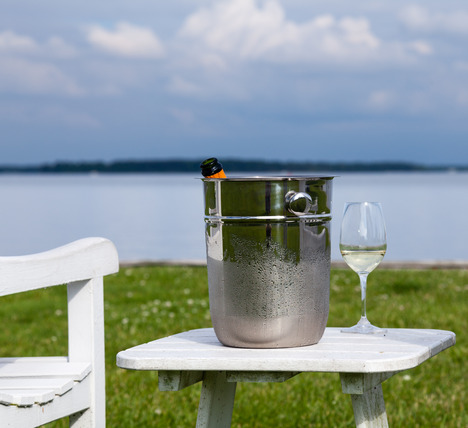 As the weather gets hotter and summer continues in earnest, are your wine preferences changing? When it comes to warm weather drinking, you may be looking for different wines to try that are more drinkable for the heat.
To expand your summer wine list, read on for a few different varietals that are perfect for your garden dinners, bonfires and beach parties.
If you'll be drinking these wines outdoors, keep in mind proper serving temperatures for optimal enjoyment. If you haven't already, invest in a wine chiller to cool your wine and maintain the correct temperature, no matter how high the thermostat rises.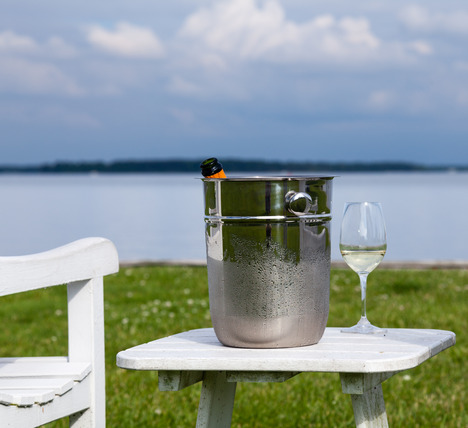 1. Willm Reserve Alsace Riesling 2012
We'll start on a crisp and upbeat note with this Alsace Willm Reserve Riesling. With notes of apple, blood orange and peach, this is a solid, straightforward wine with great definition and well-balanced acidity.
Having friends over? This fantastic, affordable wine pairs well with light summer foods, from fish tacos to sushi to stuffed pork tenderloin. Serve a side fruit salad to play up the wine's subtle mango flavor. This Riesling also pairs well with brie and mango chutney or with Sbrinz and zucchini.
When prohibition ended in 1930, Alsace Willm was the first Alsace producer to export his wines from France to the US. Drink this wine in the same spirit of revelry, and let it inspire you to be the first to break out the badminton rackets or the croquet set.
2. Dunstan Durell Vineyard Chardonnay, Sonoma Coast, USA
This Sonoma Coast Chardonnay is an excellent choice for memorable outdoor meals. It's aged in oak barrels, which gives it that rich, buttery flavor that balances out its sharp acidic notes. This wine has flavors of exotic fruit and green apple.
This is a perfect wine to be enjoyed on your deck or patio. Pair this wine with aged Gouda and one of Sonoma's July sunsets. If you're feeling adventurous, this also pairs nicely with Manchego, a creamy Spanish cheese made from sheep's milk.
3. 12 Old York Cellars Syrah, New Jersey, USA
Looking for something a little more complex? This earthy wine is a bit more aggressive than the others. This is a good, bold pick runs less than $20 a bottle.
You'll taste healthy tannins and a dry finish. And keep an eye out for mushroom tones. If you're grilling steak or want a wine with more bite to it after a long day at the beach, this is the bottle for you.
4. Anakena Sauvignon Blanc, California, USA
If you're serving light fare such as tapas or cheese fondue, try this Savignon Blanc. This is a bright and balanced white wine priced with a stimulating finish and sunny, fresh fruit flavors like passionfruit and lemon.
The grapes were grown at a sustainable farm in the Central Valley of Chile founded by two school friends. By the way, if you're planning on bringing wine cake to the family picnic, this wine is perfect for tossing in. Don't worry, the wine cooks off, so only the flavor remains.
5. Cloudy Bay, Marlborough Chardonnay 2012, New Zealand
Cloudy Bay has been making this Chardonnay for over three decades, and it shows. This wine is pressed and fermented naturally alongside indigenous yeasts and kept in a barrel for another year before it's ready.
This is a sophisticated, luxurious Chardonnay. It looks deep green in the bottle — the kind of vibrant color you would imagine seeing in an untouched jungle — and it tastes of ozone, salts, apple and citrus. There is a fine, distinct mineral taste that balances out the velvety oak.
This would make an elegant addition to a simple picnic baguette, fruit and cheese spread. It's also a great gift for your dinner party host given its versatility and array of light flavors.
6. Bodega Norton Malbec 2011, Argentina, South America
Red wine drinkers, fear not. Summer doesn't mean you have to switch to Riesling.
This is a smooth, full-flavored wine with a reddish-purple color. Subtle notes of raspberries, cherries and plums make this a good pairing for grilled meat or pasta. This lively red won't overwhelm your palate. With 13.8 percent alcohol, it's a nice option to channel some of that South American vida loca from the comfort of your own home.
About the author: Maria Anderson lives in Providence, Rhode Island. She writes for New York Arts Magazine, Warholian and other print and online publications. Follow her on Twitter at @mariauanderson.