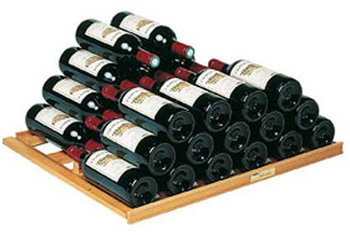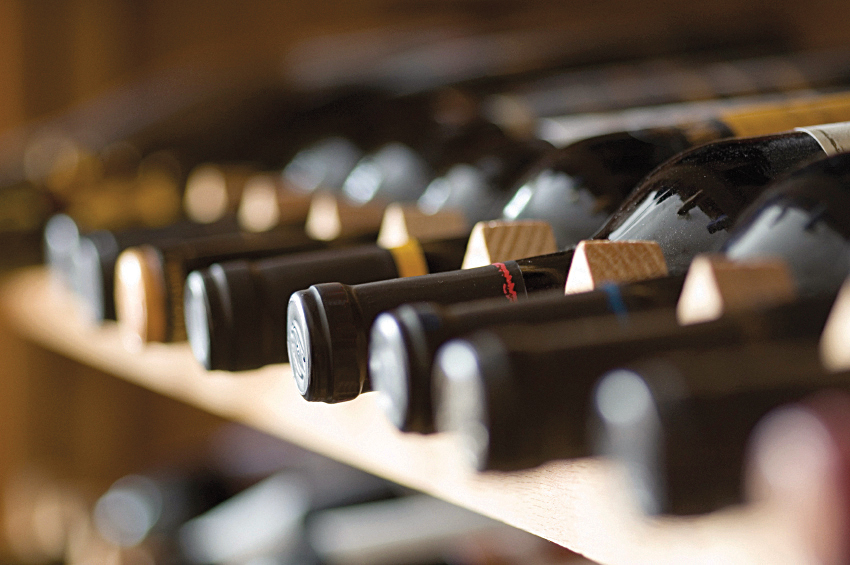 Universal wine storage racking
This type of storage is designed for wine cellars and cabinets to accommodate most wine bottles, including not only Bordeaux bottles but also Burgundy and many Champagne bottle sizes.
Most wine cellar manufacturers offer standard wine racking that is 3 1/4″ or 3 3/8″ wide in their wine cabinets. Standard wine racks fit Bordeaux wine bottles just fine, but larger bottles like Burgundy, Champagne and Pinots won't fit and have to be placed in bulk storage slots.
Why do wine cabinet manufacturers ever make standard wine racks in the first place?
They believe that consumers want to get the highest possible bottle capacity inside their wine cellars. In reality, these bottle capacity numbers are misleading given that many bottles can't actually be racked in the small spaces.
Look for cabinets with Universal racking
Before purchasing a wine cabinet, find out whether the racks come with standard or Universal racking, and whether it will be offered in some or all of the rows and columns in the cabinet. You shouldn't pay extra for the "privilege" of having Universal racking, in fact, less wood is required to build them, so there's no good reason for them to cost more.
For more information, please see our wine cellar shopping guide.