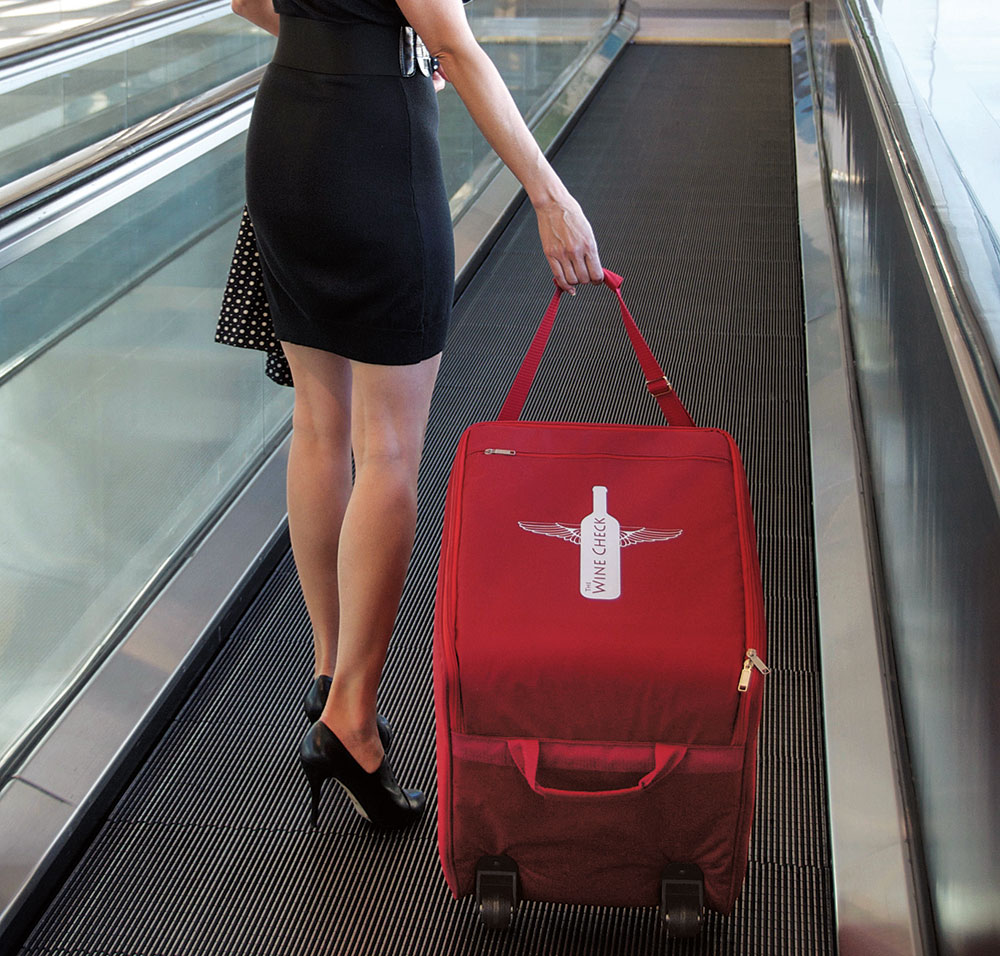 Those bottles of wine you're bringing to the restaurant deserve a better way to travel than inside a paper bag or some neoprene tote. What about those times when you're bringing more than just a couple of bottles? You're not going to pack them inside a cardboard box and bring that over to your wine group or some fancy restaurant, are you? You want to make a good impression and show that you care about the wine you've collected. So whether it's 2 bottles or 12 bottles, we've got you covered for wine luggage. For those times when it is all about the presentation, you want to be sure that what you're toting around is as impressive as the wine itself.
Make a really big impression with our two bottle leather wine tote. Hand-made from thick, full-grain leather with heavy-duty stitching, leather shoulder strap and a pocket for corkscrews, this wine tote is all about craftsmanship and quality. The leather is stiff and sturdy enough to protect the wine and a divider prevents the bottles from clanking together.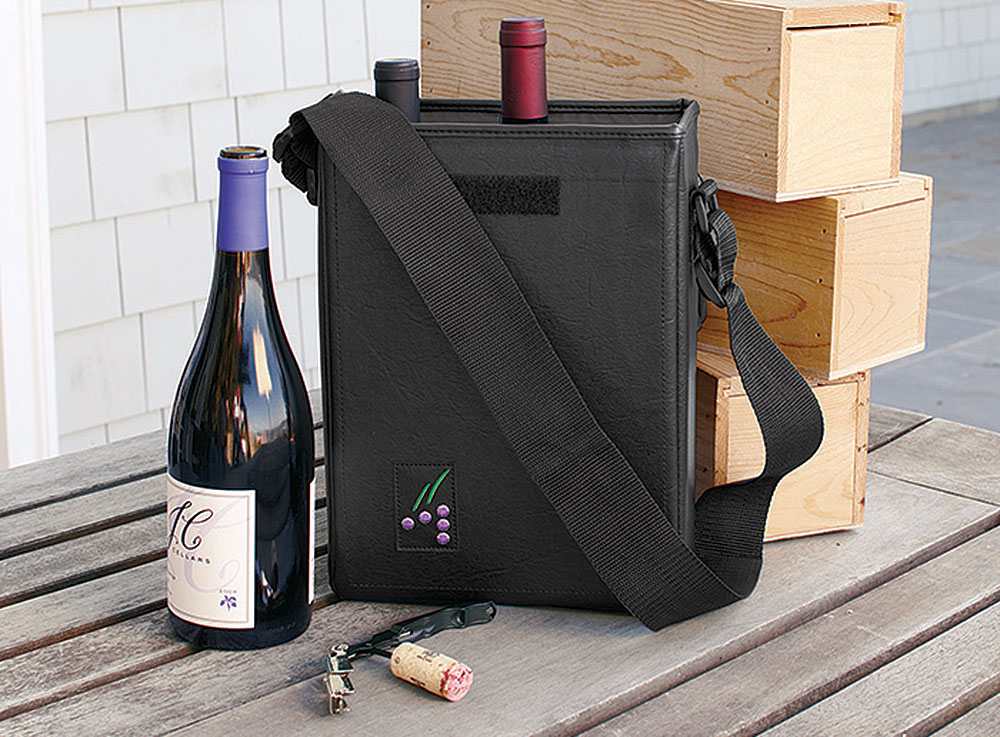 If you're more budget conscious but still want to travel with wine in style, take a look at the Connoisseur Wine Bag. It comes with its own ice pack to keep your wine cool, the moisture-proof interior carries two bottles of wine between padded dividers (and 3 narrower bottles in a pinch). The interior side pocket can be used to hold a corkscrew, and Velcro holds the domed top in place. It has a leather-like vinyl exterior and an adjustable shoulder strap.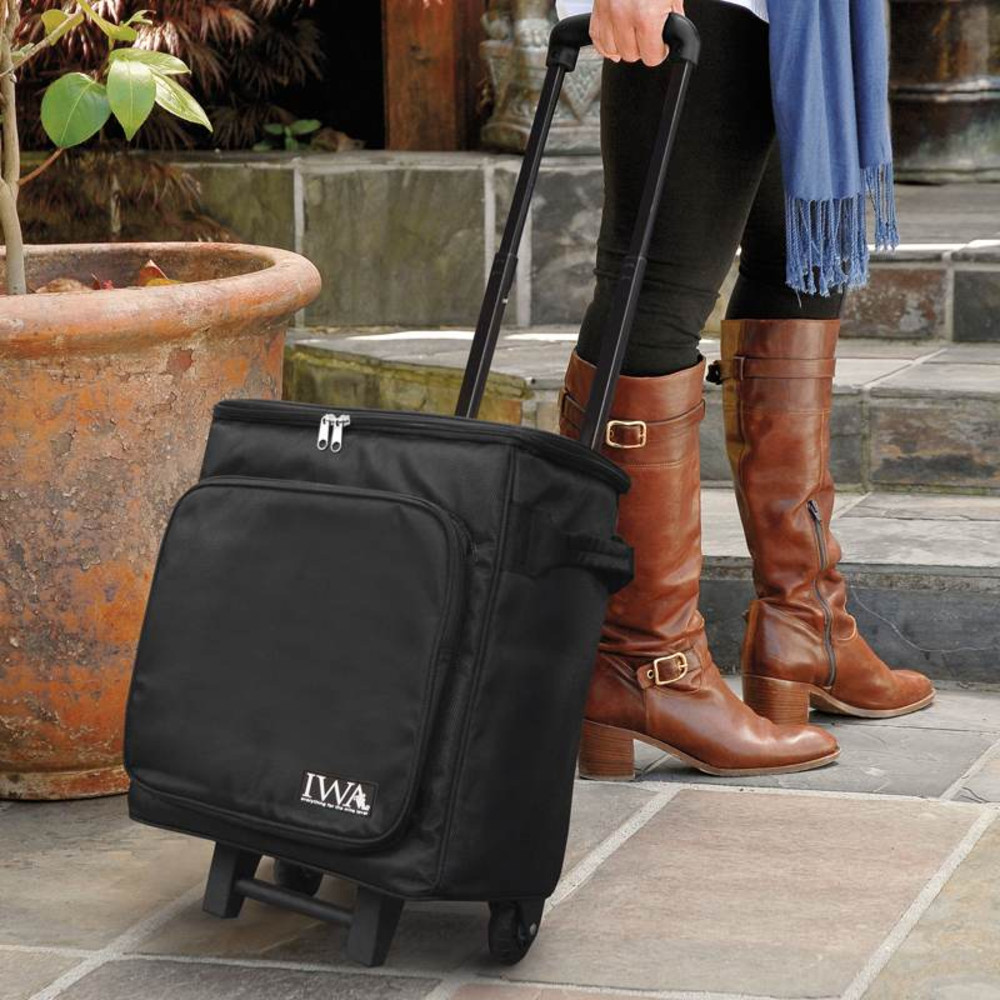 Our trolley is just the thing for big dinner parties, wine clubs or wine country travel. It's insulated with adjustable padded dividers that let you hold six bottles or larger-sized bottles or a combination of bottles and food. It rolls easily on inline-skate wheels, the sturdy handle extends and collapses easily and two front feet hold the wine trolley upright when at rest. It's made of black canvas with a PVC-backed polyester lining and comes with an adjustable shoulder strap.
Have you ever received a shipment of wine packed in a large cardboard box with the styrofoam inserts? If you're environmentally conscious, you probably reused that box, until the cardboard got wet and started falling apart. The WineKaddy is basically that styrofoam insert surrounded by a heavy-duty impenetrable, yet lightweight aluminum shell. With its reinforced corners, road case-styled twist latches, full-length rubber gasket and sturdy top and side carrying handles, this road-worthy case will protect and insulate up to nine bottles of wine and can be checked as luggage on the airlines. Unlike a cardboard box, the WineKaddy can be easily opened by the TSA for inspection and safely resealed without worries.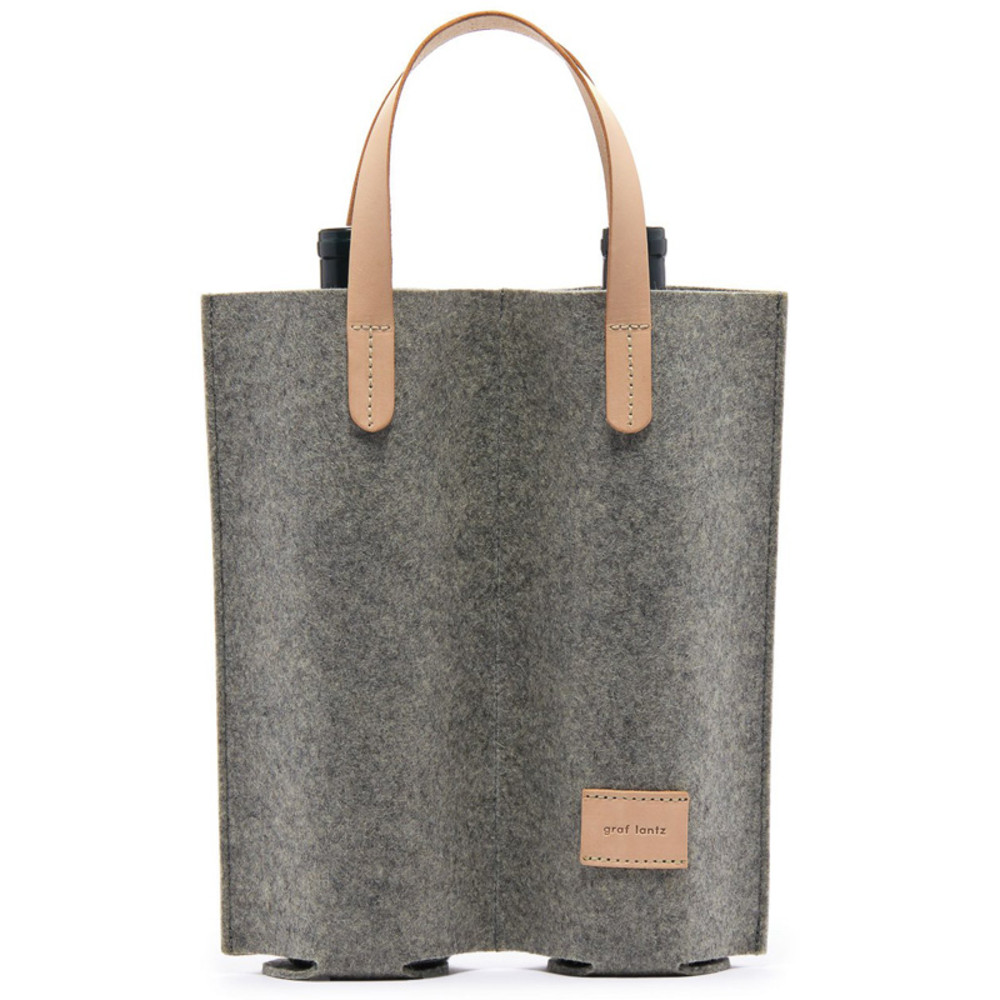 Protect two bottles of wine while traveling with this high quality tote. Made from Merino wool, it is stain and odor resistant, lightweight, and biodegradable. With genuine leather handles and a snap top, this tote will elevate your wine gifting or B.Y.O.W. game.
Recycle that paper bag, use that neoprene to carry beer and get yourself one of these stylish and functional wine totes to carry your wine.