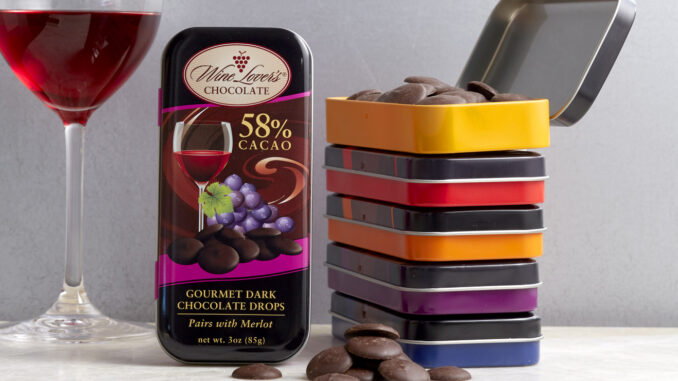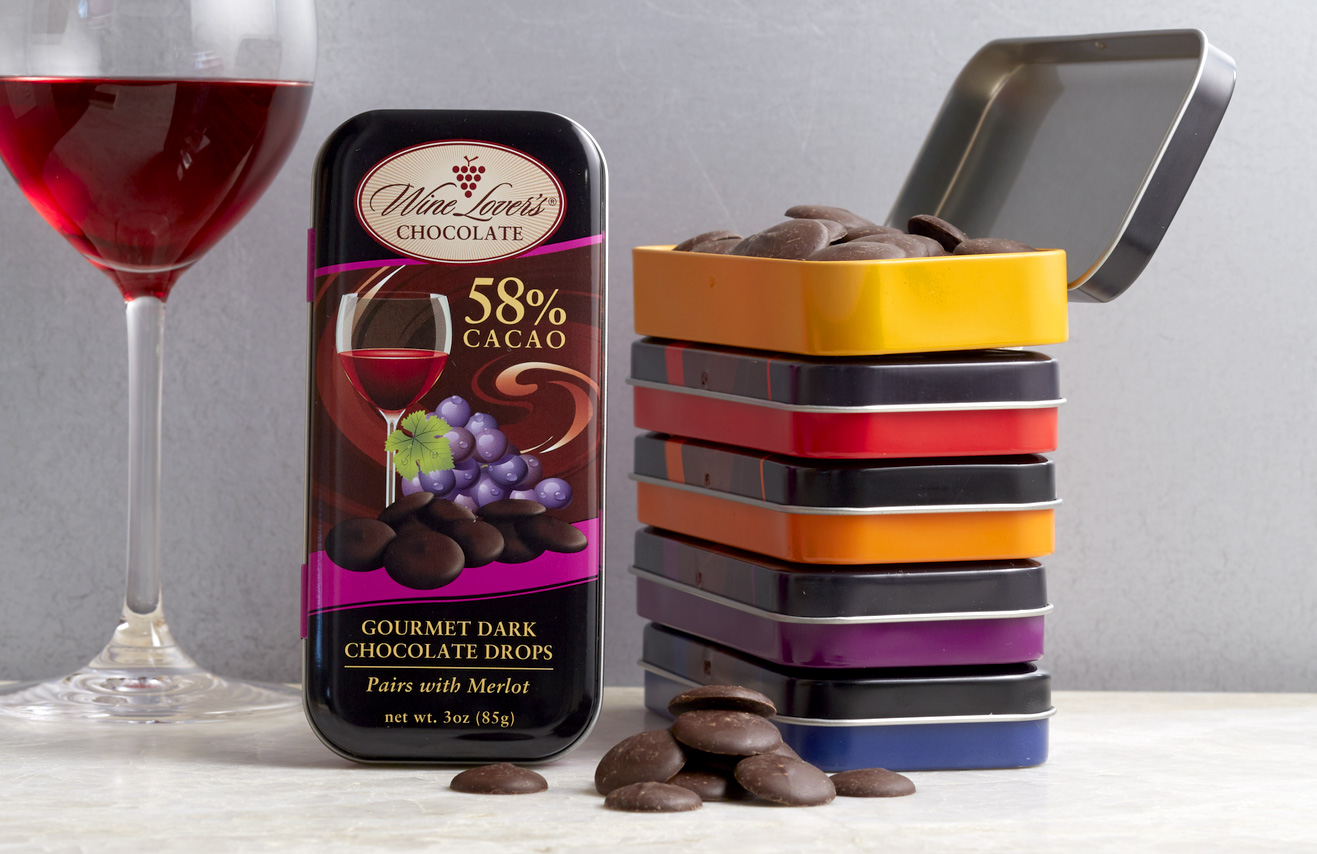 Pairing wine with chocolate is a challenge, but rewarding if synergy is achieved, and a regular offering at tasting rooms in wine country. While there are tried-and-true pairings, being willing to be daring and continually search for unusual combinations will often render surprising and delicious results. Taste and enjoyment of wine and chocolate is subjective; ultimately you need to be the judge of works well with your palate.
Dark Chocolate: Heavy bodied red wines with similar flavor intensity.
Milk Chocolate: Muscato and tawny port for a mild, semi-sweet experience.
White Chocolate: Riesling and Champagne bring out the light, frothy flavor.
Mint Chocolate: Enjoy this holiday favorite with a spicy zinfandel or California cabernet sauvignon.
Caramel Filling: Sauternes or sherry for a smooth, rich flavor.
In general, a tawny port, sparkling wine and reds with a touch of spice to them pair well with chocolate.
The Nibble offers a thorough Chocolate and Wine Matching chart