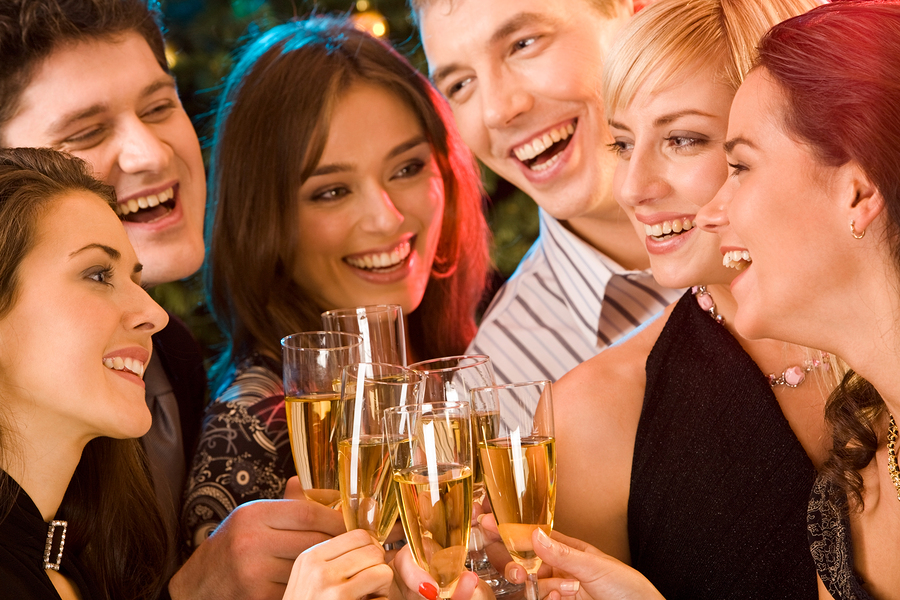 Preparing a huge dinner party can be challenging—perhaps your daughter just graduated from college, and you're throwing an informal cocktail gathering for 50 of your closest friends, or you invited a group of coworkers over for a buffet.
Believe it or not, it's the details that get people talking. If you want to throw a well-organized, coordinated dinner party, your glassware is key.
Below is a list of wine crystal collections we love and how each piece best captures the personality of your event.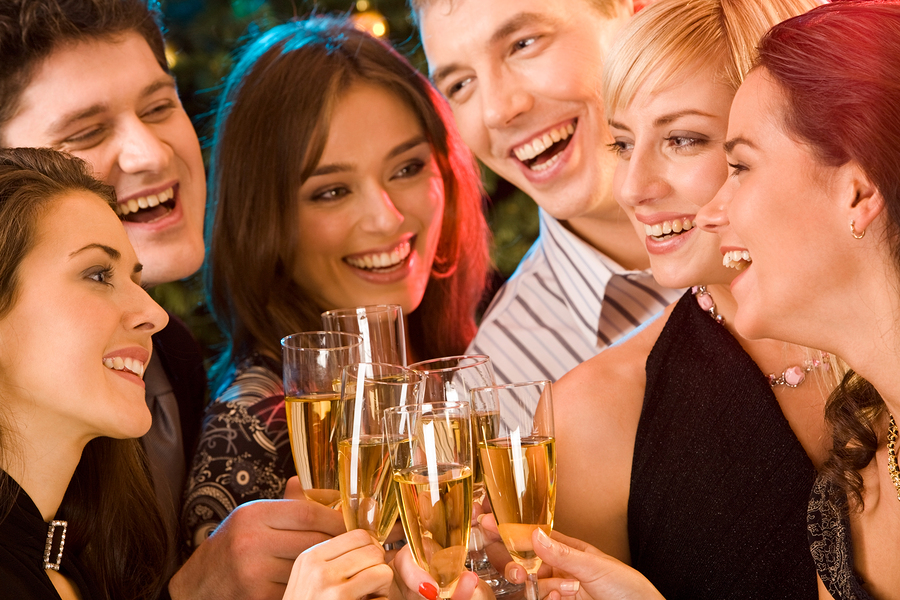 Riedel
Riedel glassware is arguably the most traditional and elegant option. Your guests will hold a Riedel glass in their hand like it's an old friend. A favorite of restaurateurs and bar owners, it has the advantage of not only being well-crafted, but standing out as a classic piece in any wine connoisseur's china cabinet.
Looking to create a little edgy cool atmosphere? Stemless glasses bring a modern edge to your soirée (and did I mention it's my personal favorite?). If you want a stunning table setting, try the Riedel Performance Series.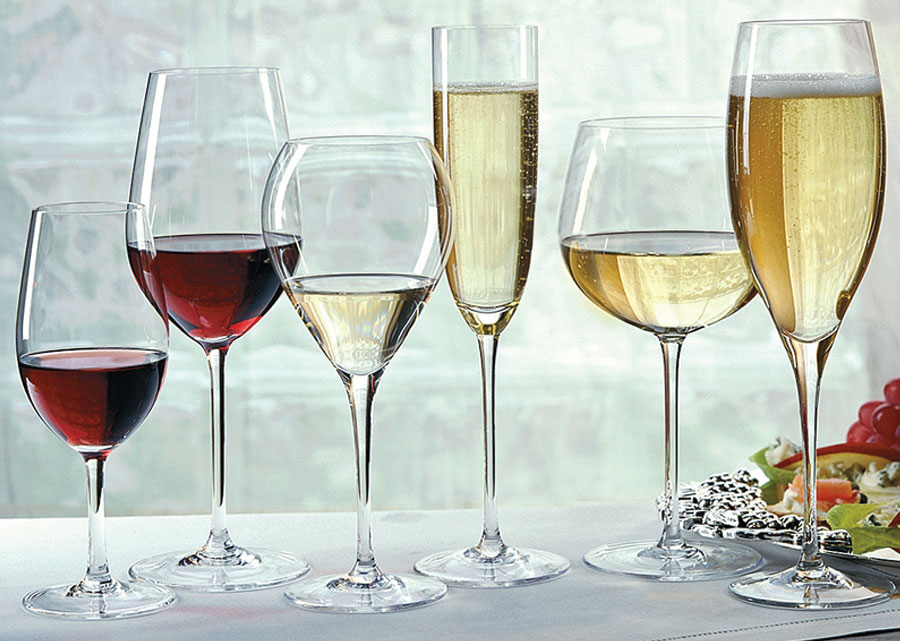 What Riedel stemware says: You're experienced at this entertaining game. Since you know your stemware, you obviously know your wine, too.
Best for: Large parties, bar service at weddings or wine lovers who entertain a lot and need a quality, versatile glass.
Expert tip: If you're renting glassware for a big event, any rental company worth their salt will have Riedel in stock.
Italesse
Italesse carries the same elegance as the Riedel collection, but its shape invites a more decor-minded owner. The festival glasses are slightly fluted, meaning it's likely to get noticed and will be a topic of conversation among your party guests. And though the bowl is large, the glass settles comfortably in the crook of your hand, making it a good choice for occasions when the pours might be a little more healthy.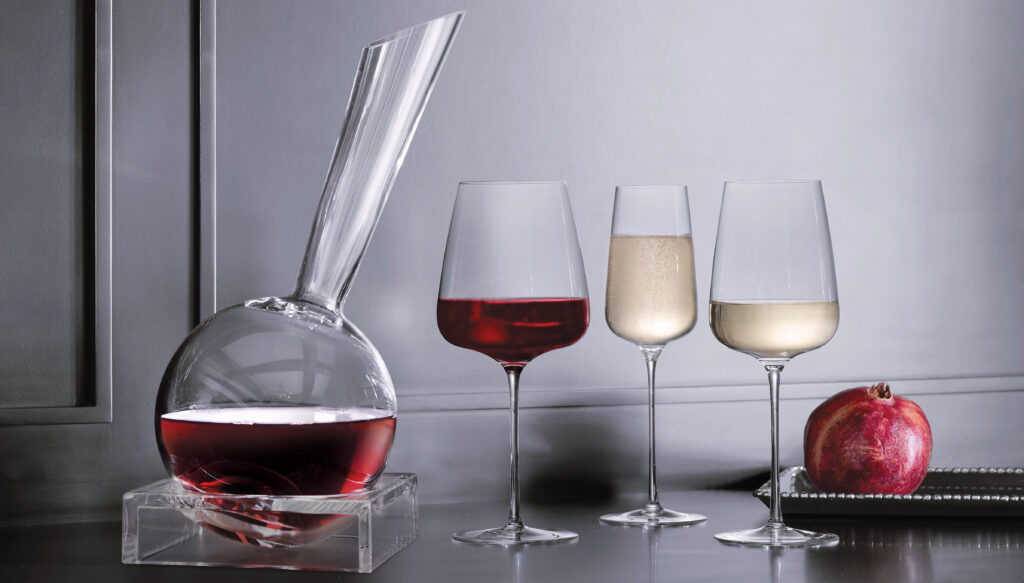 What Italesse stemware says: You're not afraid to take a chance. You like to impress and get your guests talking.
Best for: Small, intimate dinner parties at home, or anytime you set a complete table.
Expert tip: Mix your glassware for a professional-looking tablescape! Use the classic Riedel red and white wine glasses, and set Italesse Universal wine glasses as water glasses instead. Gorgeous!
Ultima
Sometimes, simpler is better. Ultima's design is simple-sleek, and with fewer pieces in the collection, these glasses are a good choice to keep at an arm's length in your kitchen cabinets. Plus, Ultima glasses have great clarity, and are break-resistant and dishwasher-safe.
Not as traditional as Riedel or Bottega, the Ultima still has a classic look, but is modern enough to pull out for an impromptu glass of Tempranillo when your best friend drops by unannounced.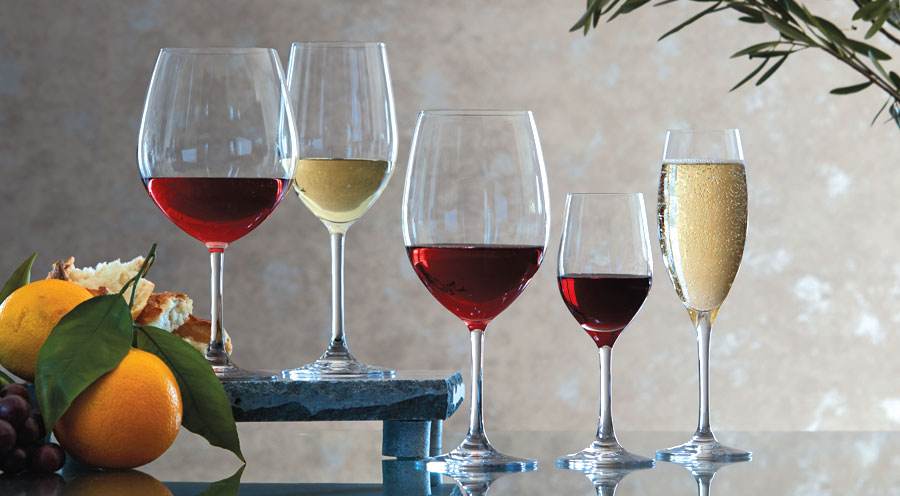 What Ultima stemware says: Good wine is better enjoyed without all the fuss, and better sipped with friends.
Best for: Everyday glasses with a twist that you can pull out at a moment's notice.
Expert tip: Use beautiful glassware every day (especially when it's beautiful and affordable). We all have those glasses we save for "special occasions," but why not use them all the time? Life's too short to worry about broken glass!
Lucca
For the more decor-minded entertainer, Lucca glassware is the obvious choice. The etching along the rim dresses up your table without the need to add a centerpiece, napkin fold, or other table decor. The glassware speaks for itself.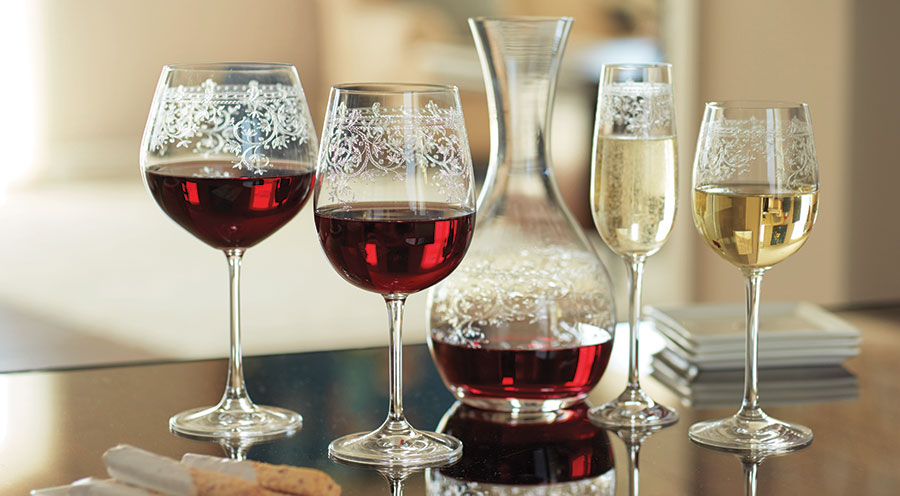 What Lucca stemware says: Fancy, huh? Lucca is perfect for entertaining because it adds an elegant visual detail to your guests' wine-sipping experience. And because Lucca is generally a secondary set of glassware in the wine connoisseur's cellar, your guests know you're really pulling out all the stops to entertain them.
Best for: Holidays, when you're feeling a little more festive than usual. A lush, Italian-themed dinner party in the backyard. Anytime when you need to impress.
Expert tip: Not sure if you can pull off a whole table full of Lucca stemware? If you're setting wine on the table, use a Lucca pitcher. Not only does it enhance the quality of your tasting experience, the pitcher's detailing can have the same gorgeous effect, without making your table feel complicated.
About the author: Lauren Caselli is a professional event planner and blogger on entertaining. She's planned over 100 events from 10-person intimate dinner parties to 300-person industry conferences. Find out more about entertaining and wine at www.laurencaselli.com.