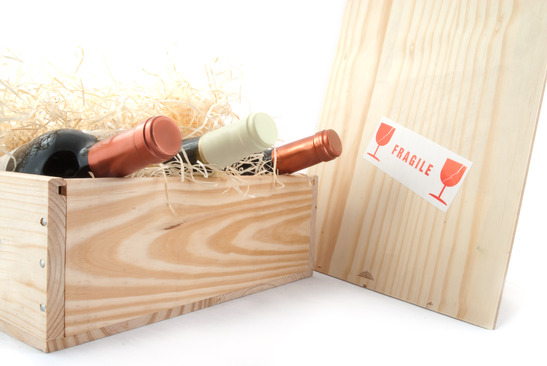 With the rise in wine-themed tours and travel destinations, filling your wine cellar or stocking your home bar with souvenirs of lovely wines you've sampled and hand-picked from destinations afar has never been easier.
Except for the getting it back home part.
If you're driving, it's no problem. Just stick the bottles in your insulated wine tote to protect them from breaking and to keep them cool. Getting your wine purchases home can be difficult, but it isn't impossible. Follow these three tips for low-cost, low-hassle wine transportation.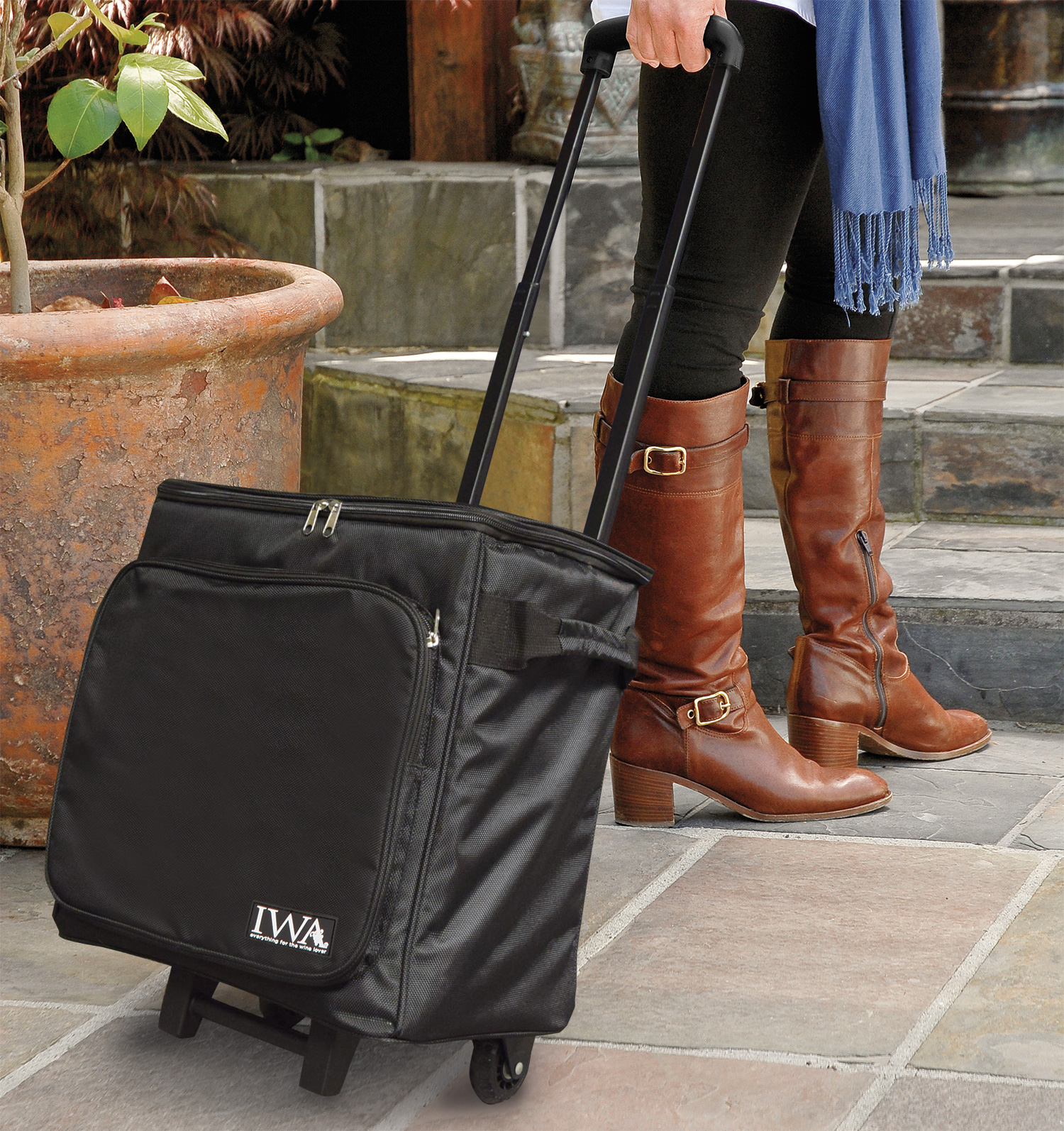 1. First, ask the winemaker about shipping costs
Winemakers have access to commercial shipping rates, and they may even have a relationship with a distribution partner in your home state who handles incoming shipments. This will not be quite as cheap as just lugging a case home yourself, but it's well worth the bit of extra money.
Leaving shipping up to the winemaker is cheaper than dropping a case of wine onto a UPS truck — which you can't do internationally, by the way. Really, the best way to ship wine is to pay someone else to take it off your hands. You aren't a shipping expert, so focus on the wine and travel aspects of your vacation.
Wineries in tourist areas are accustomed to making arrangements like these; if you're one of those travelers who likes to plan every painstaking detail in advance, contact the regional tourism board for their own specific regional shipping tips.
Make sure your state allows wine shipments across state lines. If not, you'll need to find another solution.
2. If you plan on making quite a few purchases, go for the Wine Check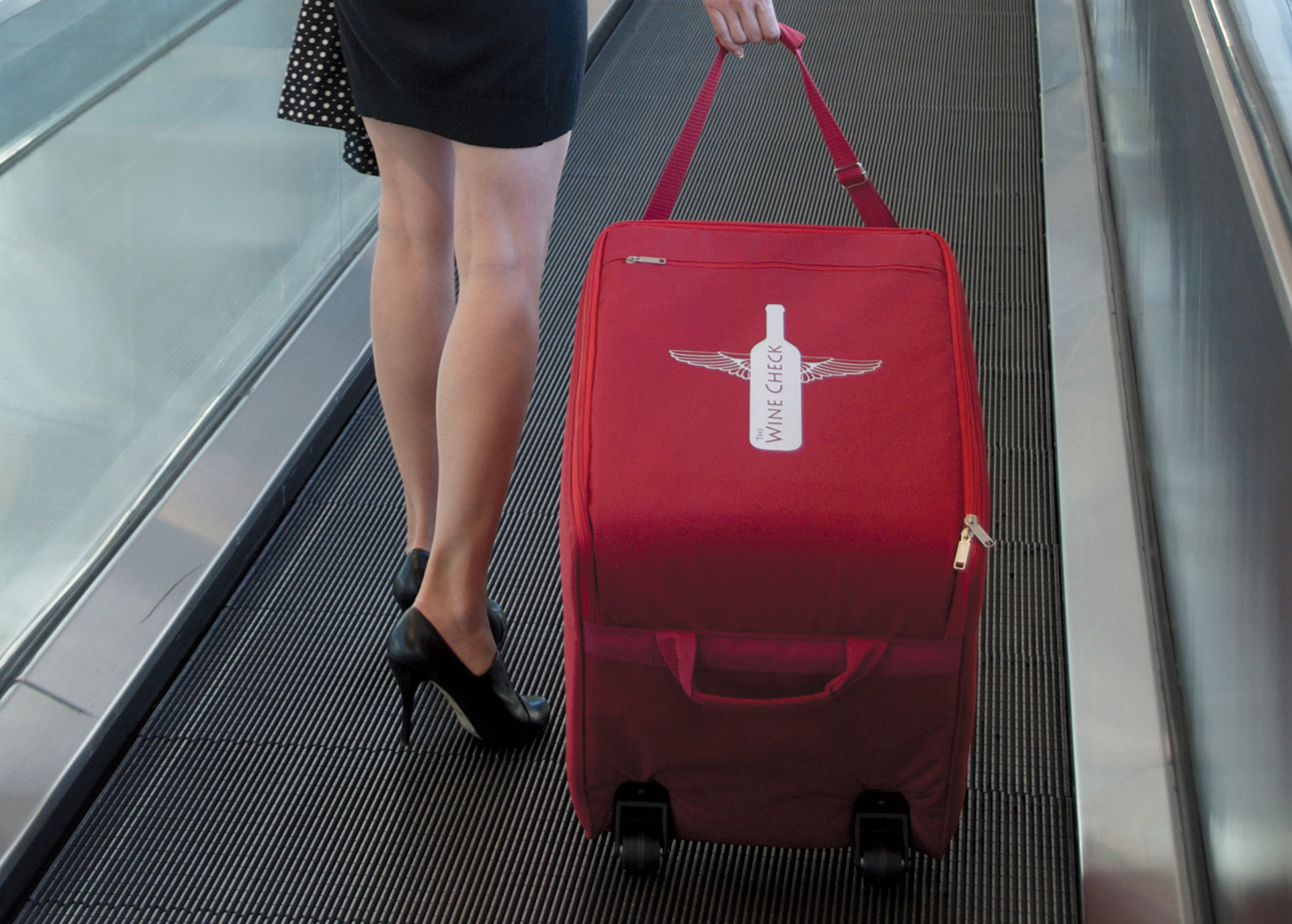 Bringing home a case of wine by just checking the box case on a plane is not a good idea. Those boxes can tear and get thrown around in transit. If the bottles aren't properly padded, the wine might not make it to your destination in one piece.
Instead, get yourself a Wine Check, which is basically a small rolling suitcase designed to perfectly protect a case of wine (that's 12 bottles), all packed neatly and safe, ready to go into the plane's underbelly. The case is sturdy but lightweight and stays under most airline's weight restrictions, too.
You might check to see if your airline has a policy or any specials on traveling with wine. Well-known programs include Alaska Airline's Taste and Tote program in Washington state and Sonoma County Airport's Wine Flies Free which allow you to check a box of wine for free.
3. If you pack wine in your suitcase, protect it
While your wonderful bottle of wine will likely be just fine swaddled in layers of t-shirts and underwear in your normal suitcase, accidents can and will happen.
Wine, unlike shampoo and hair conditioner, is next-to-impossible to get out of clothes. It will also horribly stain your suitcase (not to mention you'll have to pick up an embarrassingly drippy suitcase at airport baggage claim). Get yourself a pack of inexpensive Wine Skins to help prevent breakage and contain leaks if things do break.
And what to do if you still can't seem to find a way to get that bottle of wine back home? You'll just have to sit, sip and enjoy it from the comfort of your foreign locale.
4. If you're not flying, pack your wine well
If you're traveling by train, car, bus or even boat, you might not be able to ship or check your wine. Or, you may be traveling with too many bottles to store it in your luggage. A case of wine weighs up to 40 pounds, so you'll need a transportation solution that won't break your back and can still keep your wine safe.
Consider an insulated roller bag, available for 6 bottles. It has rubber wheels to absorb and minimize vibration, and the interior compartments dividers are padded and removable so you can also transport large wine bottles and food.
About the author: Andy Hayes is a freelance travel and lifestyle expert based in sunny Portland, Oregon. When not enjoying the Rose City's robust wine scene, he's sharing his exploits on affordable luxury lifestyle site Plum Deluxe.