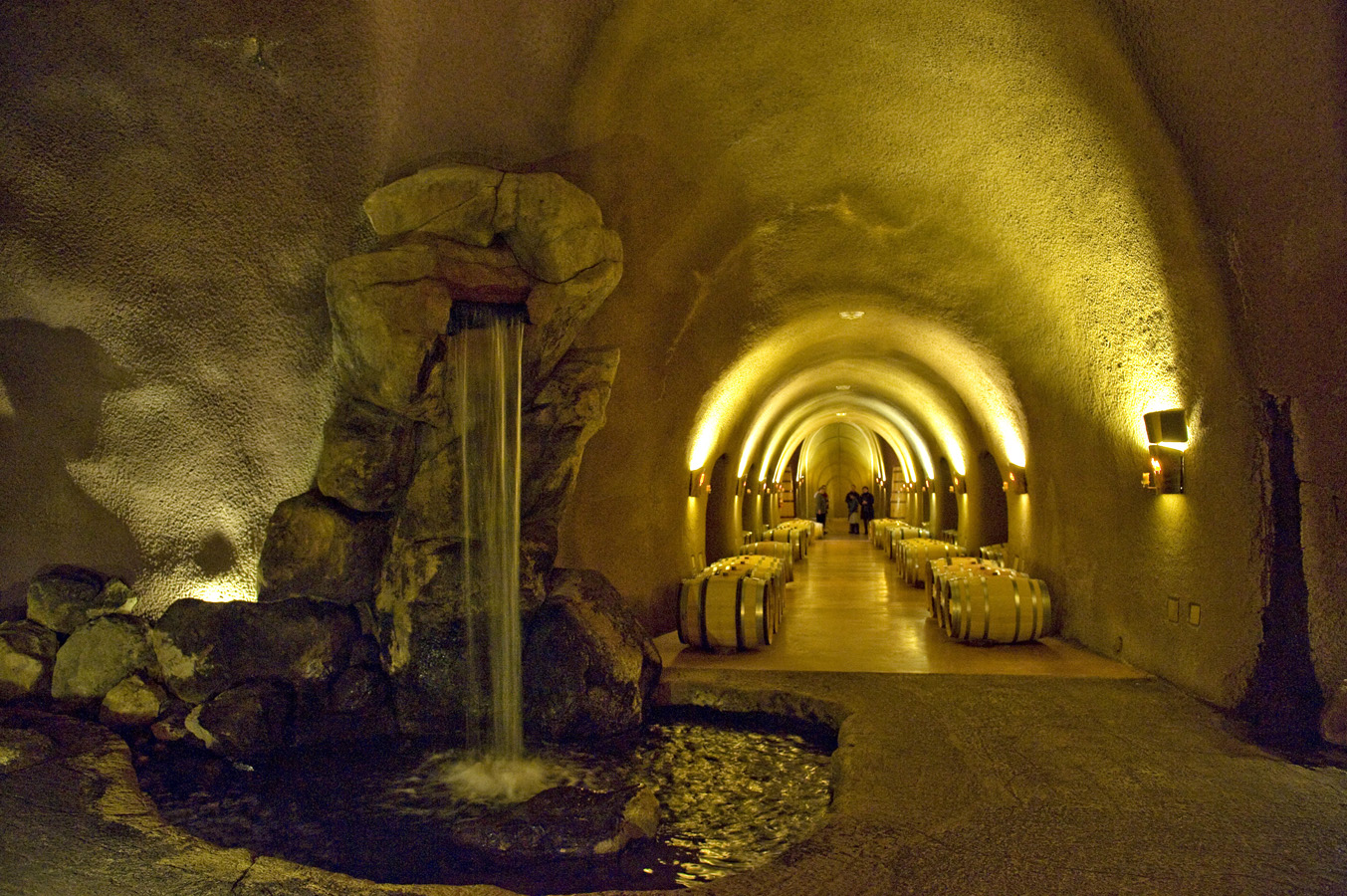 As the summer's temperatures climb, you may be looking for a cooler wine tasting experience beyond tasting rooms and vineyards. Look no further than these wineries with underground caves.
Northern California boasts quite a few cave-boasting wineries. All are located within close proximity to one another, so you may be able to visit a few in one day.
1. Schramsberg Vineyards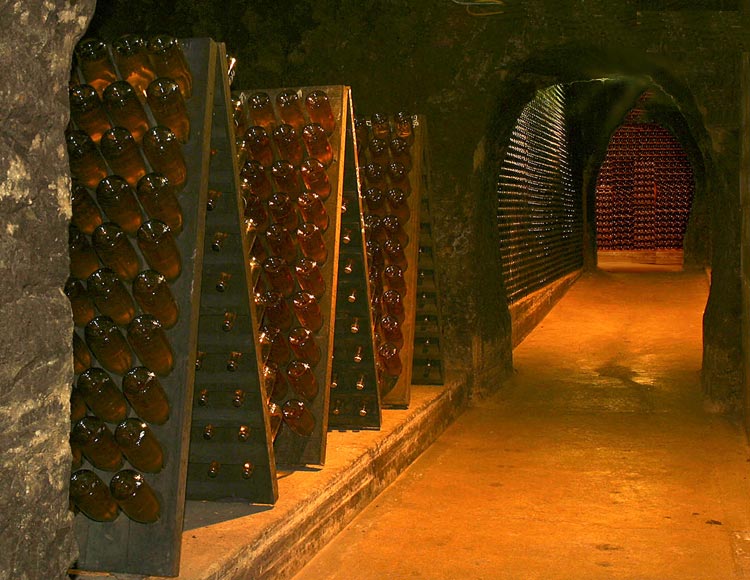 Photo courtesy of Schramsberg Vineyards.
Visit Schramsberg to see the first wine cellar in the U.S., built in 1867 by Jacob Schram. He and his wife contracted Chinese laborers to help construct their network of caves. These workers led the dangerous and dirty efforts of building a cave, as all dirt had to be tediously removed by hand and carried out in woven baskets.
The work was worth it, and the team at Schramsberg reap the benefits: Today as many as 2.7 million bottles are stored in their caves, and their network expands almost 34,000 square feet.
2. Gloria Ferrer Caves & Vineyards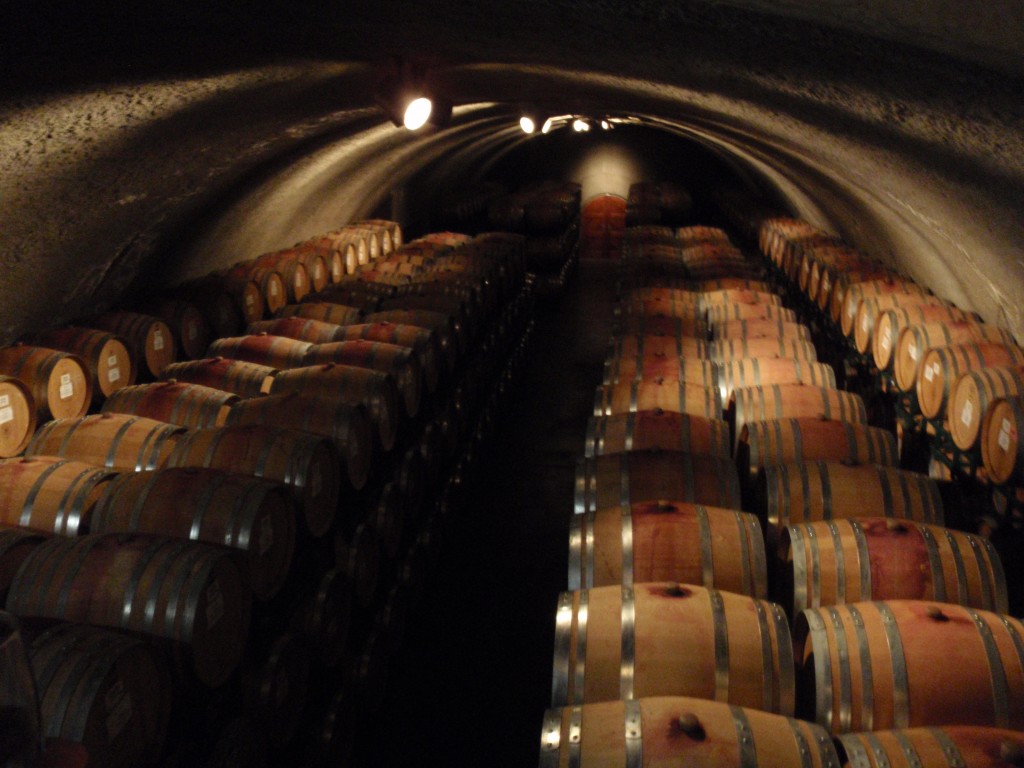 Photo courtesy of Wikimedia.
While you may know Gloria Ferrer as a big name in sparkling wine and the first to sparkling producer to set up shop in Carneros, the family actually has over 150 years experience producing wine in Spain.
Reserve a private tour and learn what goes into a bottle of Gloria Ferrer sparkling wine from start to finish. You'll soak up some knowledge in the production area, watch a bottling demonstration and view the famed wine cave, and round it out with a tasting of three award-winning sparklings and one estate-grown red.
3. Stags' Leap Winery
Situated five miles north of Napa, California, Stags' Leap is one of the veteran wineries in the area and has a designated wine cave tour for your underground enjoyment. Check out their stunning views and caves while you learn all about their history, legacy and winemaking practices, topped off with a tasting of some of their Estate Collection wines.
Like most Northern California wineries, you'll need a reservation in advance, and they requires a credit card to confirm your appointment.
4. Jarvis Estate
Ah, so caves aren't enough to pique your interest? How about a majestic waterfall inside the wine caves? Yes, the Napa Valley winery Jarvis upped the ante in their labyrinthian wine caves with their very own waterfall.
This aqueous addition serves a distinct purpose: Ensuring constant humidity in the air and regulating the temperature, both of which augment their practice of aging in new French oak barrels.
5. HALL Wines
One of the newer wineries in the area with an underground cave, Craig and Kathryn Hall unveiled a state-of-the-art HALL Rutherford winery in 2005. After the couple purchase the property in 2003 and made renovations, this winery became the first LEED-certified winery in California.
In the HALL Rutherford's 14,000 square feet of caves, the Halls display their personal art collection, offer tours and tastings and open the space for private events.
One of the most stunning room in the cave is the Rutherford Chandelier Room, which has a Chilean red chandelier adorned with Swarovski crystals.
6. St. Helena Venetian Estate Winery & Caves
At Del Dotto's St. Helena Venetian Estate Winery & Caves, you can sample generous pours wine right from the barrels in their Venetian Cave. Here you'll sample wine in an elaborate setting that boasts Italian marble, tiles and chandeliers.
Del Dotto recommends visiting Sunday through Thursday. Large groups tend to visit on Fridays and Saturdays, leading to a more crowded and less intimate experience of the saves.
Have you gone wine tasting in a cave before? What was the experience like? Do you have any favorite wine caves?
About the author: Liz Demakos is a New York native and beverage enthusiast, serving as managing editor for CRAFT by Under My Host, editor and writer for Mutineer Magazine, and Wine Riot content and events specialist for Second Glass. She currently lives, works, and imbibes in San Francisco.