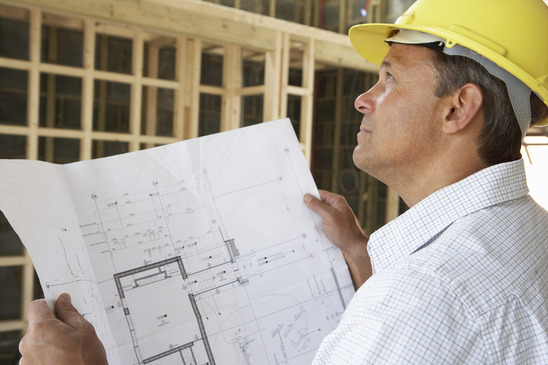 If your wine cabinet has reached capacity or you're tired of stashing cases in your home's nooks and crannies, you might be ready to take the next step: building temperature-controlled wine cellar.
You've got a lot of consider in these planning stages: Costs, capacity, cooling equipment, design and insulation, just to name a few.
To help guide you through these first steps, we spoke with Jay Rosen, who has been designing and building custom wine cellars since 1992. In addition to his two personal cellars, which hold over 5,000 bottles, Rosen has built hundreds of custom wine cellars for collectors across the United States. He understands the common concerns of first-time cellar owners and can anticipate many of the mistakes you might make.
Before you draw up plans and start construction on your new wine cellar, Rosen recommends asking yourself the following questions.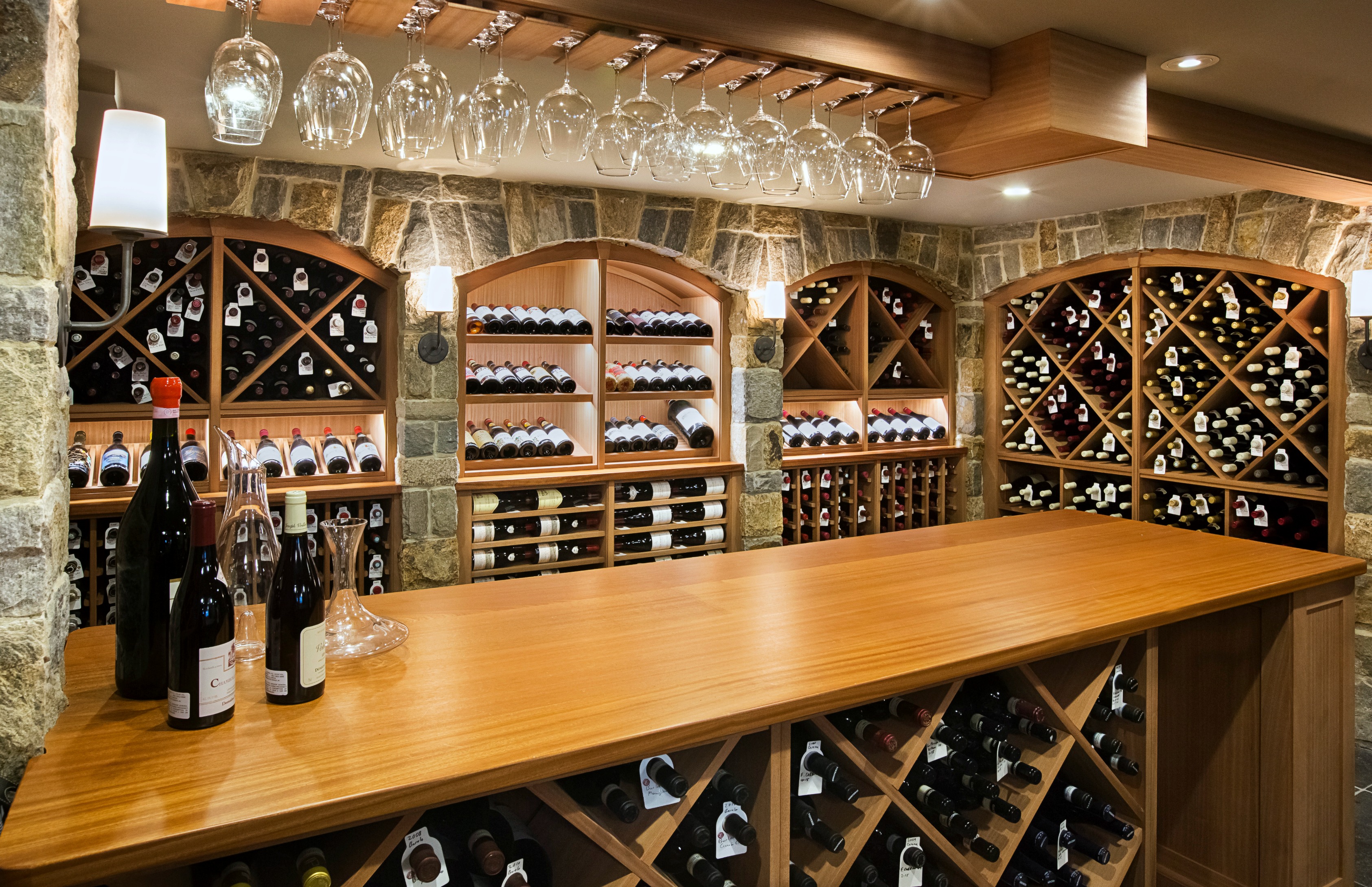 1. How will your area's weather affect long-term wine storage?
Each custom in-home cellar is unique not only because of the individual design, but also due to the location. Every region has different conditions, dew points and fluctuations between seasons.
To create conditions for optimal long-term storage, assess how your area's weather conditions will affect your wine.
Florida-based collectors should take into consideration their hot, humid summers. If you live near the ocean, then cool, damp weather might be a factor. If you're building a cellar in Arizona, construct a cellar that takes into account your environment's hot, dry air.
"The most important goal for wine storage is to create a stable environment," says Rosen. "You need to shield the area so you don't have infiltrations of moist, warm air and you don't have air escaping."
2. What are the constraints of your storage space?
You probably have a vision of how you want your home wine cellar to look, but be realistic about what's possible.
Rosen explains that one of his biggest challenges at the outset of any project lies in recognizing the constraints of your space. "It's rare that somebody has a large enough space to do what they want," he says.
"Every time you do something that is aesthetically pleasing, chances are you will take from the capacity," Rosen adds. Your cooling system also may reduce the available space for bottle storage unless it is ducted from a remote location.
Though you may need to make a few compromises, your finished cellar can still incorporate your initial vision. For some, a good wine cellar uses pine racks and maximizes bottle capacity. For others, a good cellar uses all-heart redwood and will be a showpiece for entertaining and enjoying your wine. Manage your constraints to optimize your budget, space and intended use to achieve your goals.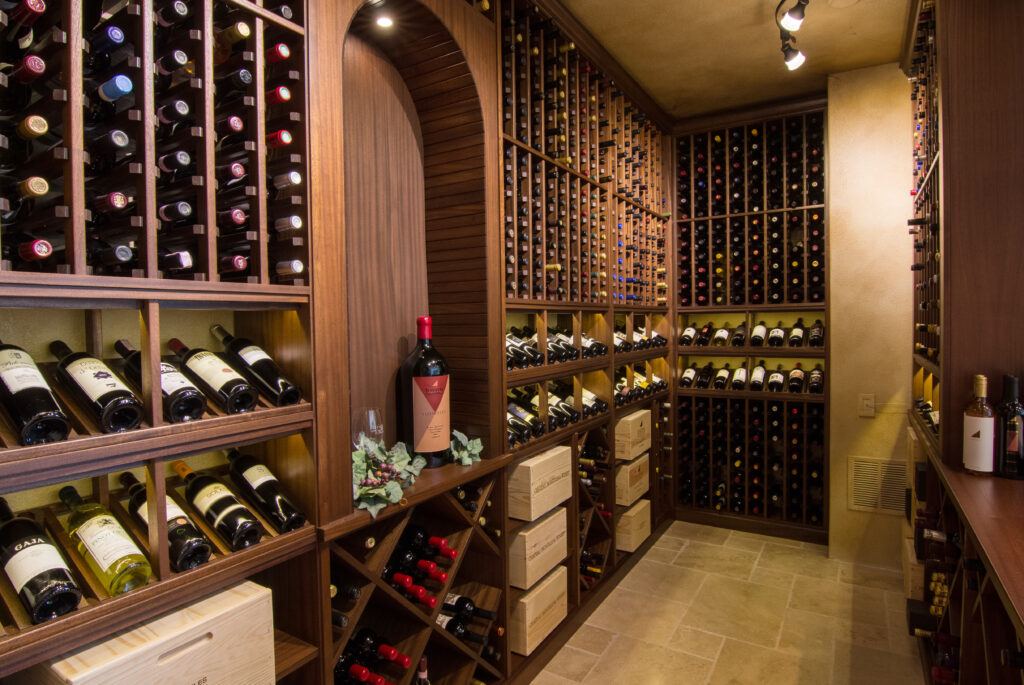 3. What will be your cellar's capacity?
One of Rosen's top tips is to overestimate how large you think your collection will grow. He recommends building storage for two and half times the capacity you think you'll need. If you stick with your original estimate, it's likely you'll have to invest in a costly cellar expansion project down the line.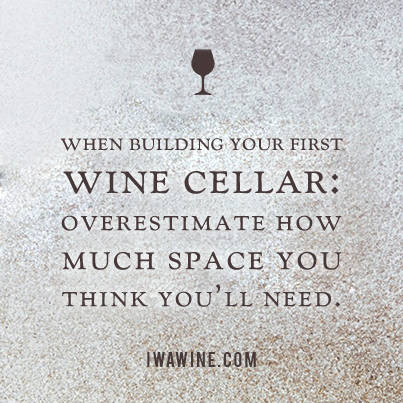 Plus, assuming you have the space and the budget, it's always better to have a little extra room than too little space. "If you have the capacity for 1,600 bottles and you only have 1,200, that's better than building for 1,000 and stashing 200 bottles under your dining room table," Rosen notes.
4. What's your collecting "style"?
Some people think they'll only ever need space for 500-700 bottles. But Rosen says estimating the right capacity at the start of a project isn't about how much space is needed. It's really about how intent on acquiring new bottles and cases you'll become as your collection grows. Rosen jokingly calls the hobby of collecting wine a "disease" — one he truly understands because he happily suffers from it himself.
He likes to ask his clients about their childhood baseball card collections. Did they have shoe boxes stuffed full of baseball cards, or were they happy to stop collecting once they had filled a single album?
The shoebox collectors are likely to become the type of wine collector who maxes out their cellar, has 20 boxes stashed in the guest room, stores more in the basement, and is still receiving shipments from a retailer or winery every week.
5. What type of bottles do you plan to collect?
Wine bottles come in many sizes, and most racks aren't suited to hold them all.
Consider storage for Magnum bottles, Champagne bottles or other non-standard wine bottles. It's a good idea to plan for storage for a few different types of bottles, even if you don't think you'll need it. Bottle storage for oversized bottles can be best achieved with individual bottle racks that are sized for those bottles. Diamond bins also can be used for odd-shaped bottles, but they won't fit symmetrically if the bottle sizes are different.
You'll also want to leave space for cases. You may want several bottles of the same wine from your children's birth years or an anniversary. If you're buying one case of the same wine, make sure you have room to accommodate.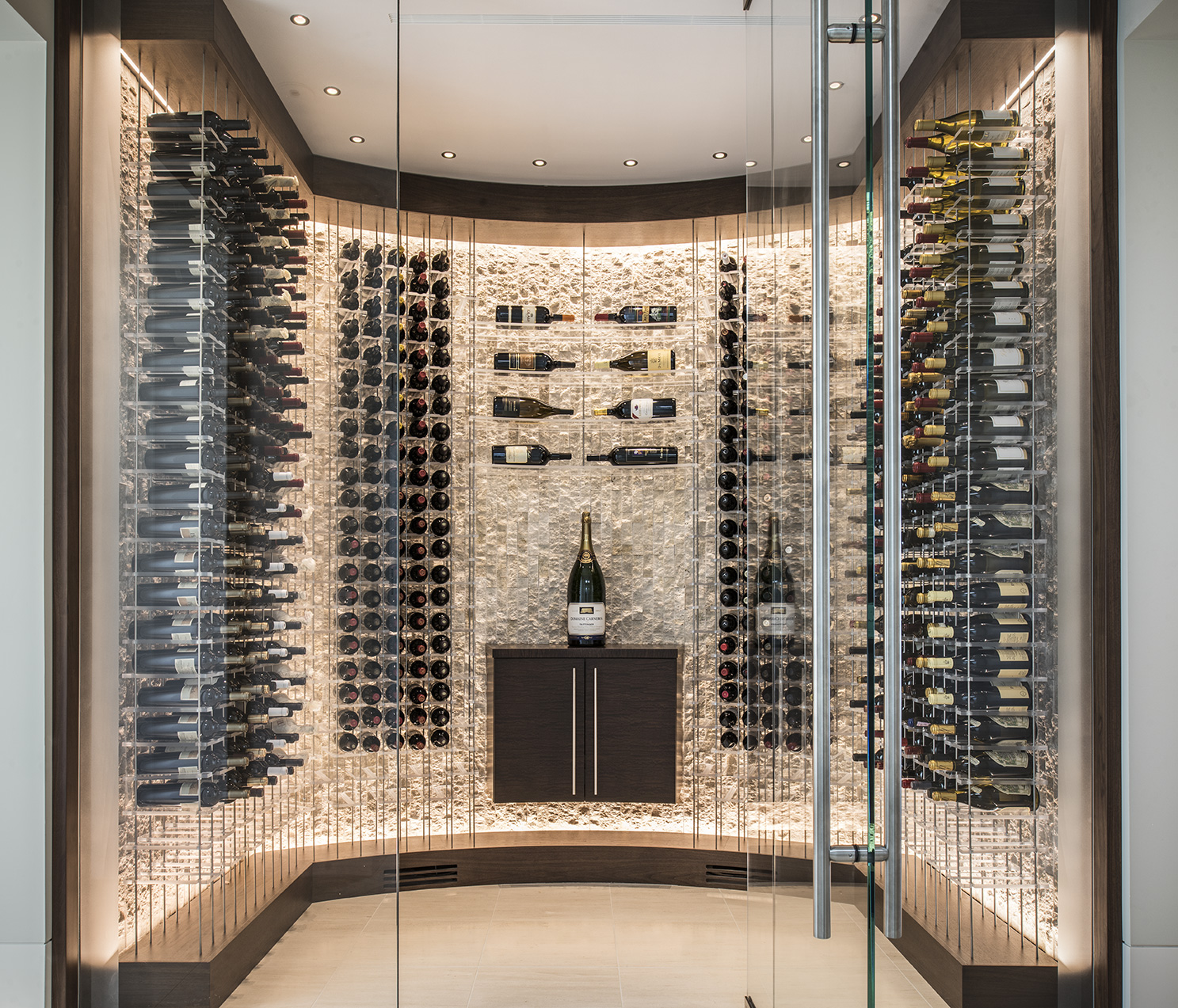 6. Do you expect your tastes to change?
If you think you'll enjoy the same wines 10 years from now, you may be in for a surprise. To be safe, don't fill your cellar with too much of one varietal. If your taste change over time, your cellar will change, too, as you buy more of one wine and less of another.
"The cellar is an evolving changing being," says Rosen. "It develops its own personality, and that personally changes over the years, just like your kids."
For example, as you get older and lose your taste, you may lose the ability to discern the subtle nuances of some more delicate wines.
"When you build your collection, make sure you get different varietals and countries," Rosen says. "What you like today, you may not tomorrow, and vice versa."
Do you have a custom wine cellar? Share your advice for new collectors in the comments!
About the author: Betsy Mikel is a freelance copywriter who enjoys a strong cup of coffee in the morning and a glass of red wine at night. Follow her on Twitter at @betsym.
About Jay Rosen: Drawing on his carpentry expertise and love of wine, Jay Rosen began designing and building custom cellars in 1992. From small wine closets to divine wine cellar rooms for entertaining, his company Washington Valley Cellars designs and builds wine storage for both commercial and residential clients. An avid collector of wine, Rosen's two cellars hold over 5,000 bottles. Contact him at [email protected].