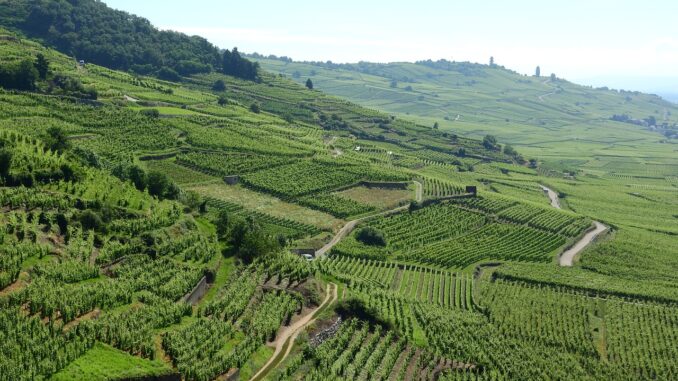 Fan of whites? France's Alsatian Wine country—close to the German/ Swiss borders and thusly influenced—offers superb architecture, gastronomy and picturesque geography for a less-popular wine-country excursion.
Alsace is one of few French areas where varietals are allowed as label identifiers. In particular, about fifty Grand Cru vineyards produce the region's five best varietals: Riesling, Gewurtztraminer, Muscat, Pinot-Blanc and Tokay-Pinot Gris (the 'Tokay' portion phasing out, minus a handful of purists.)
A Champagne fan, my particular favorite is the highly acidic Crémant d'Alsace, predominantly Pinot Blanc, Auxerrois, Pinot Noir, Pinot Gris and *maybe* just a touch of Chardonnay–the only instance it is technically allowed in the region's offerings. Other high-quality label indicators: Vendange Tardive or the botrytis-affected Sélection des Grains Nobles (VTs & SGNs for short).
A 75-mile stretch of road hugs the east side of the castle-peppered Vosges mountains. The Route de Vin is not unlike early Highway 29 in Napa County, where storybook towns dot vineyard-traipsing paths worth checking out and sampling: Kayserberg, Guebwiller, Turckheim, Ribeauvillé, Riquewihr, and Eguisheim, to name a few.
The Kientzheim Castle, home of the Alsace Wine Museum, showcases historically-accurate wine cellars and storing methods, and features exhibits of regional wine glasses and serving vessels dating back to the 1400's.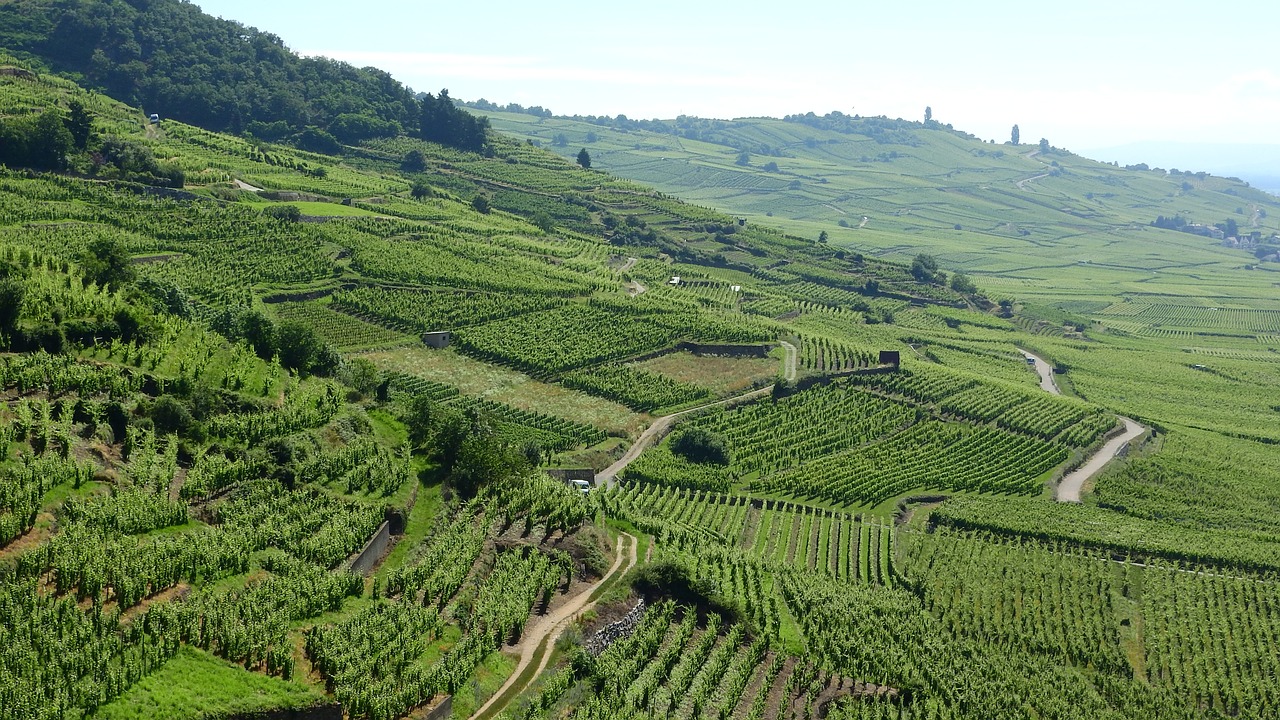 Nearby Colmar, one of the larger villages, is a perfect detour town. Officially established around the 9th century, WW2 American and German soldiers found Colmar so charming, they both left it standing unscathed—a highly unusual privilege.
Ditch your car; walk the cobblestones. We began at town winery Karcher. They offer two "gites", (overnight rooms with kitchenettes). Favorites of our Host's offerings included the Pinot Noir RRIQUE (10,50 euro) and Cremant Rose (8,90 euro.) Side note: Prices were 2011 vintages. No typos; euros use commas.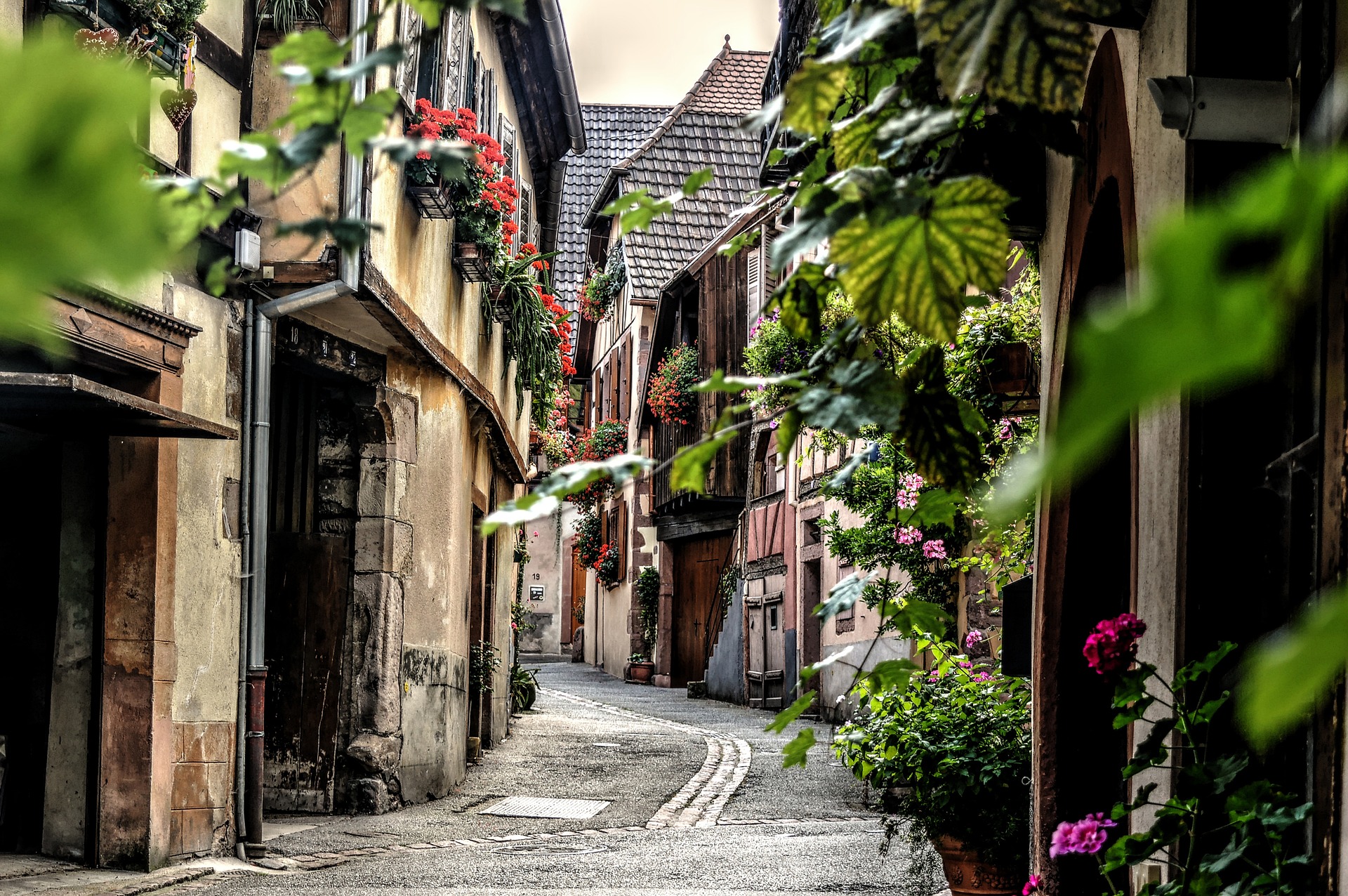 Meander curvy streets toward Little Venice, winding past St. Mathieu, a church from the 1300's. Sample numerous wine bars and countless fine bakeries selling local specialties and chocolate.  Maybe catch an outdoor Manouche concert en route, their regional "gypsy jazz."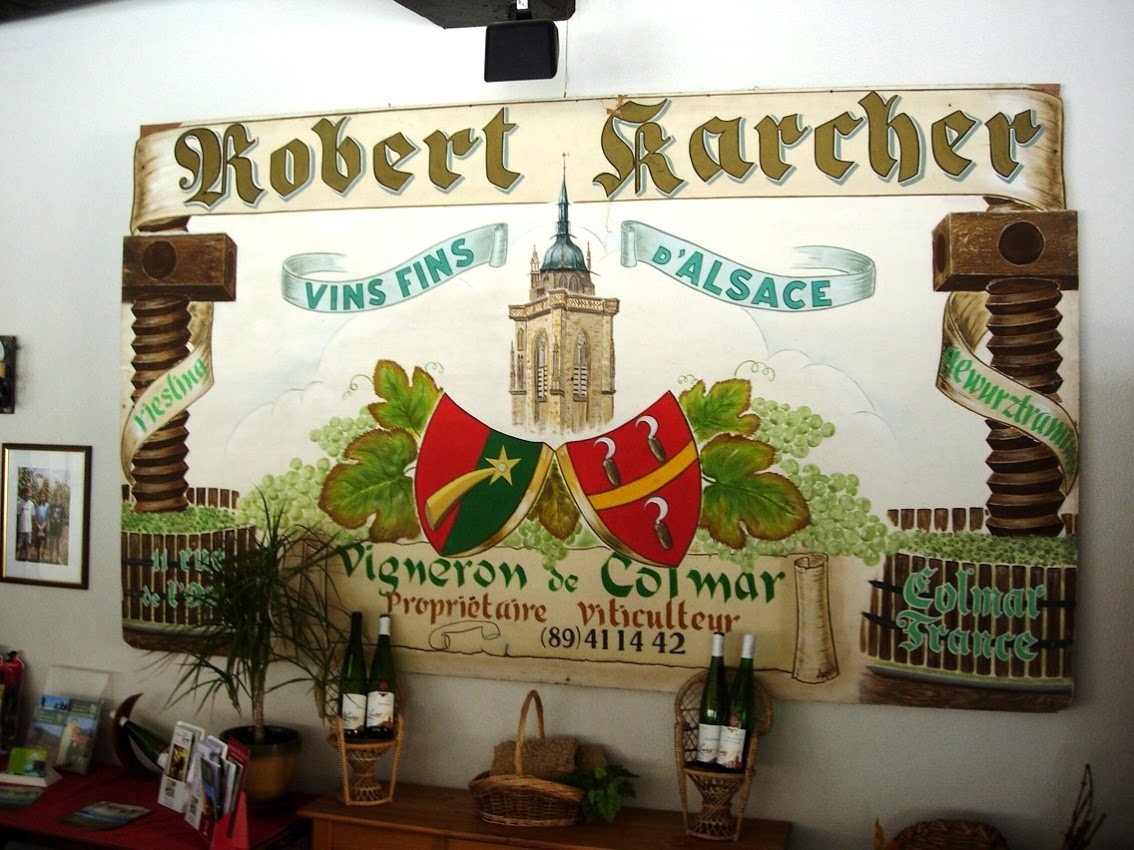 Crisp whites pair gorgeously with two regional specialties: the Alsatian tarte flambee and rosti.  Typically both use creme fraiche, emmenthale cheese, shredded onions, and a version of bacon (small pieces of fried lardons or pancetta.) Remember the base differences:
1)  Tarte flambee: Flatbread-like.
2)  Rosti:  A PILE of shredded potatoes that haven't been browned.
Also famous here: the Christmas Market and the Fete le Printemps, a concert and performance series in Spring.
With vineyards in every corner and outdoor activity to entertain your every whim, Alsace deserves a pilgrimage from every white-wine aficionado.
Lori Stevens, former wine magazine food editor has worked for wineries and traveled extensively through most of the world's wine, craft beer, cider, and scotch-producing regions. Author of Wine: A No Snob Guide: Drink Outside the Box, Berkeley: Rockridge Press, 2015; she currently lives in Seattle.