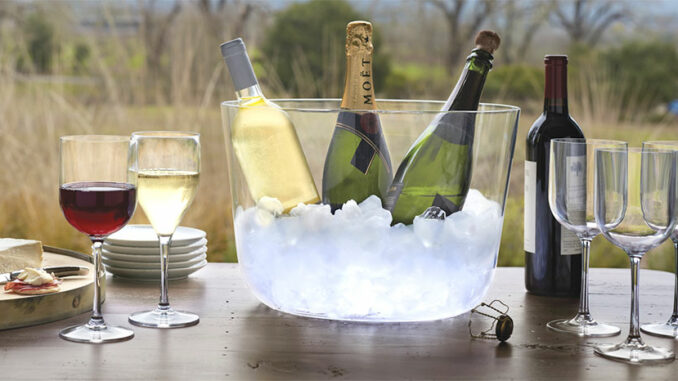 Delicious spreads of cheese, quiche, and salads laid out under tranquil branches are a relaxing way to spend summer afternoons. Uncork your favorite Pino Grigio or Moscato to toast the day. Here are ideas that can make your outdoor entertaining this summer even more delightful.
Don't worry about bugs or leaves falling in your wine while enjoying a taste outdoors. Drape the wine veil over your glass; the charms keep it weighted down over the opening.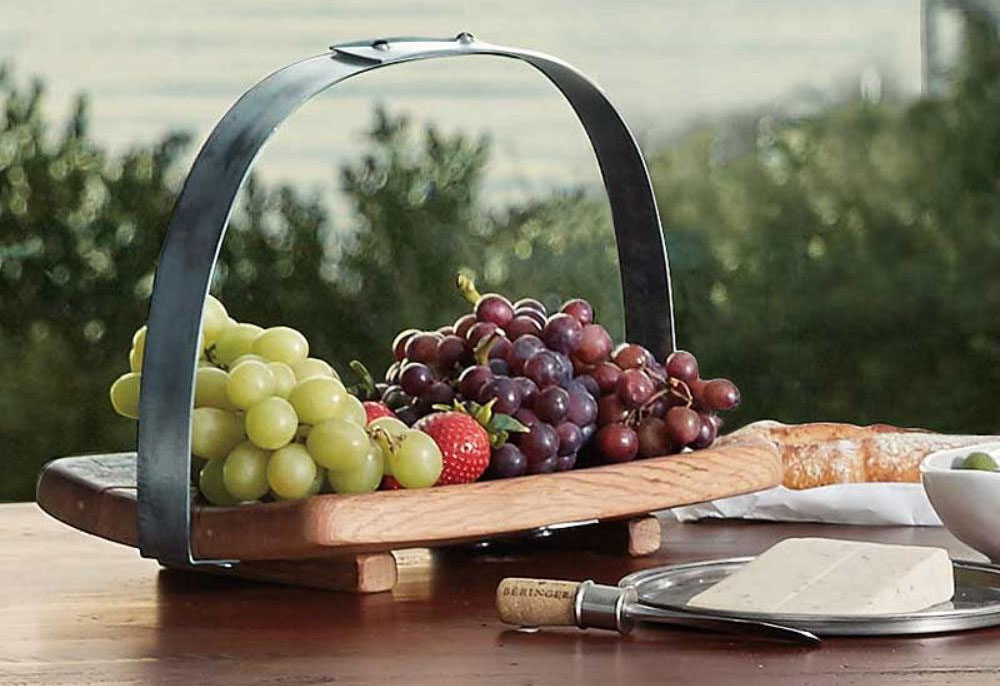 Handmade in California's wine country from reclaimed barrels, these baskets are distinctive and unique. Display cheese, fruit, and appetizers in a charming manner for a rustic picnic.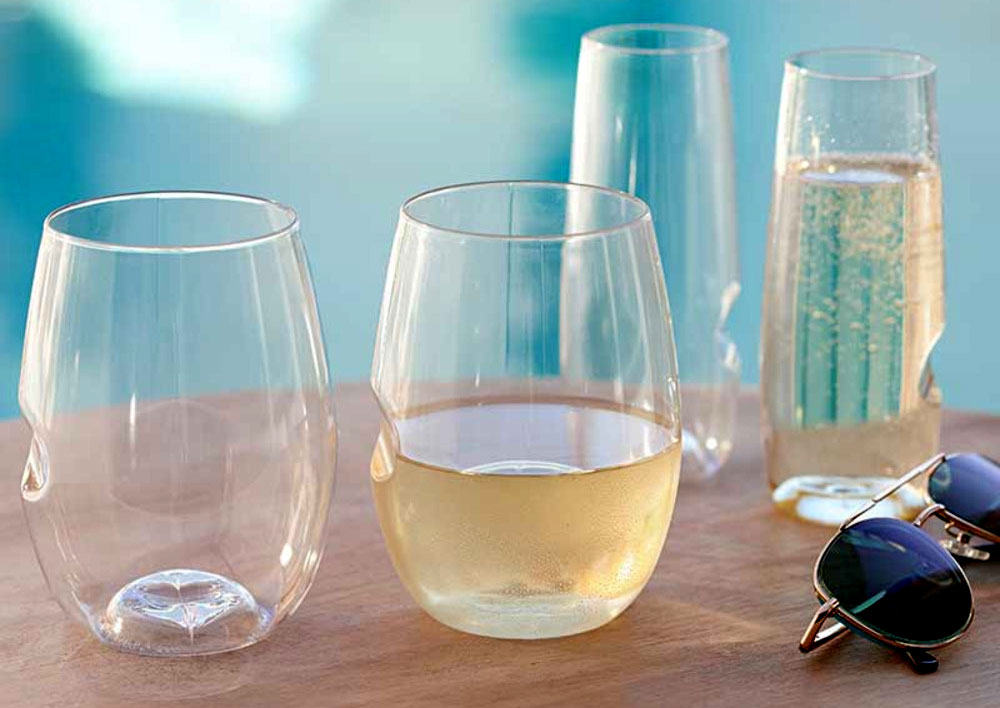 Unbreakable glasses with a stemless shape, they are crafted from food-safe pharmaceutical grade polymer. A perfect way to relax by the pool, govino glasses retain the clear characteristics of glass without the danger of shattering.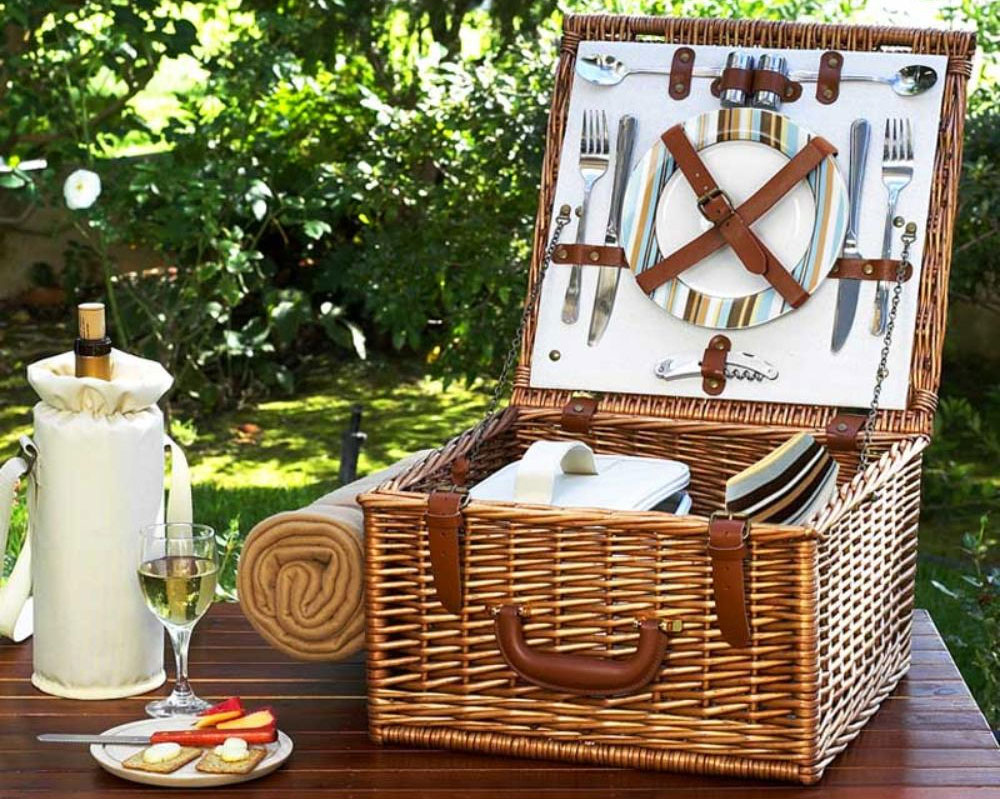 For a romantic outing, bring this vintage picnic basket inspired by elegant English outdoor dining. It includes everything you will need, from plates and flatware to a fleece blanket.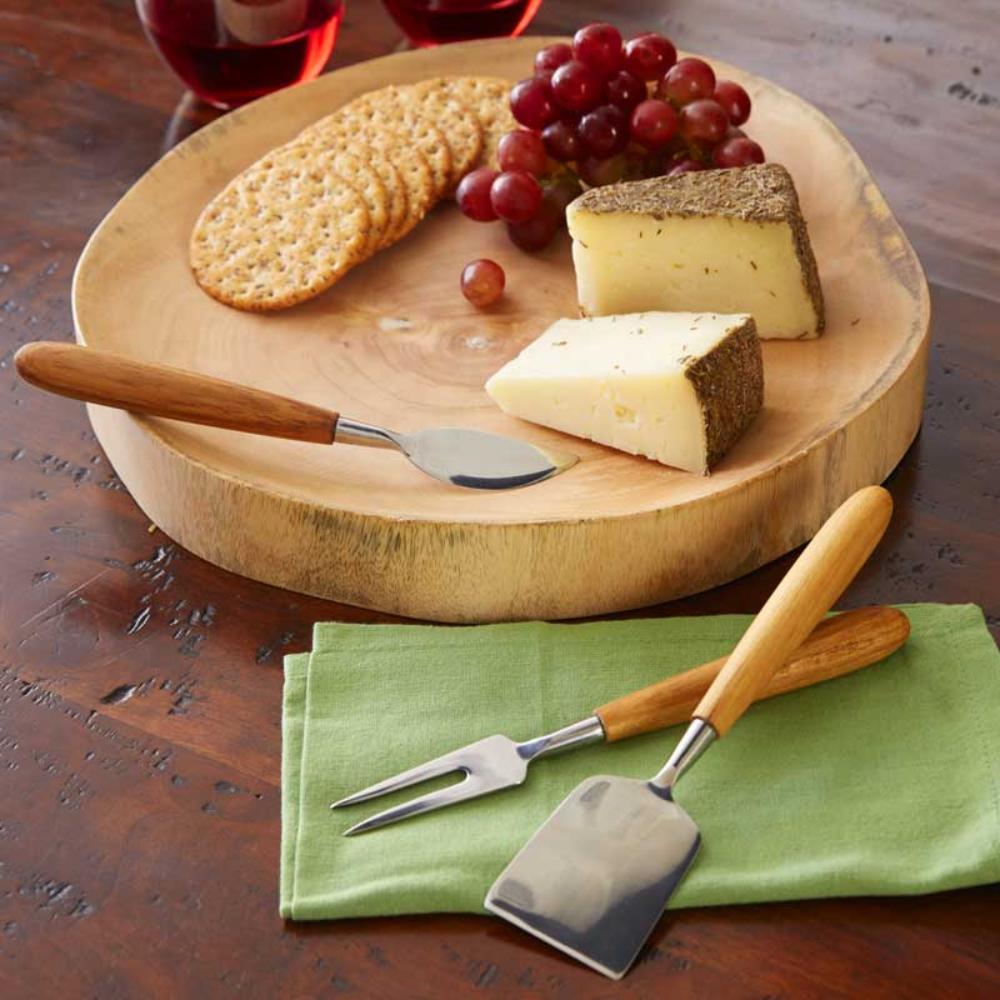 This luscious entertaining set is handmade of natural wood harvested from old plantation trees, and reflects the beauty of colorful landscapes in Southeast Asia.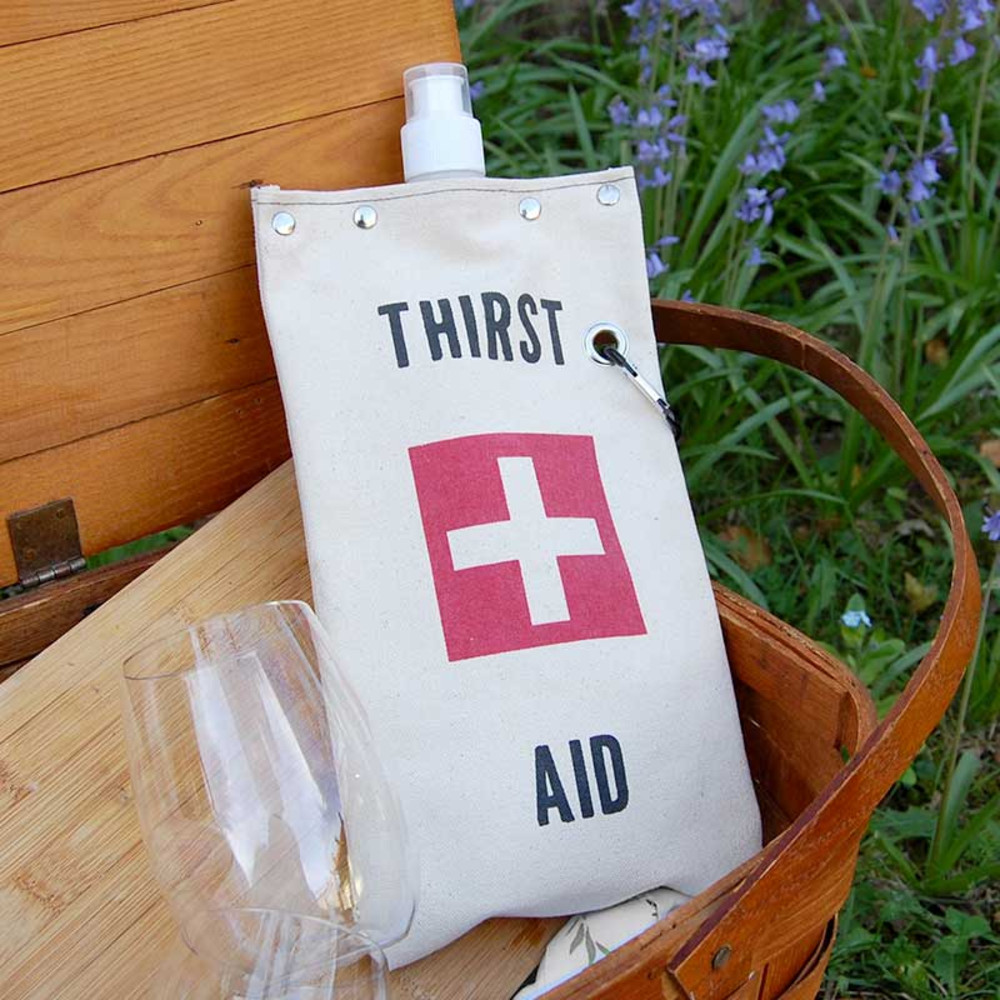 When hiking to a remote lake, or for a quick jog, bring along this convenient canvas tote. It can hold a full bottle of wine, and the liner keeps it chilled. Bring your favorite beverage outdoors without the fuss.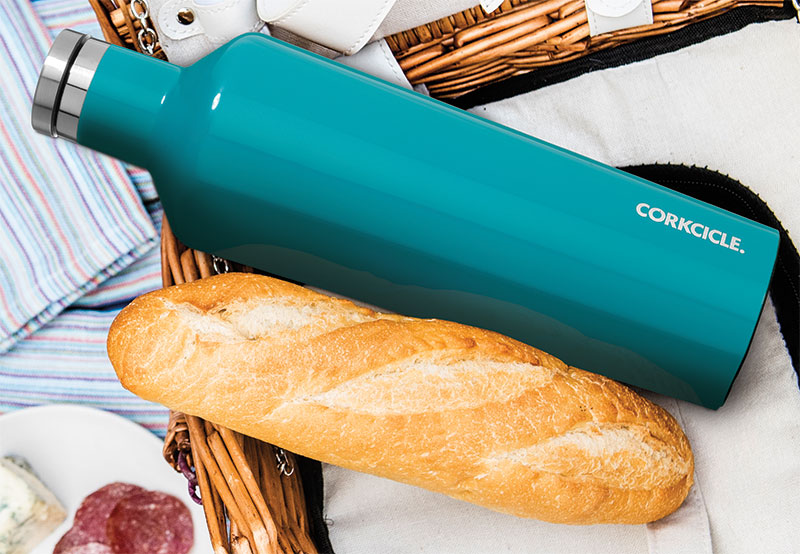 These striking chillers keep white wine ice cold for an entire day, and come in a variety of colorful finishes. They are durable and lightweight, designed to easily carry or place in the sand for beach picnics. For colder days, fill them with a hot toddy instead.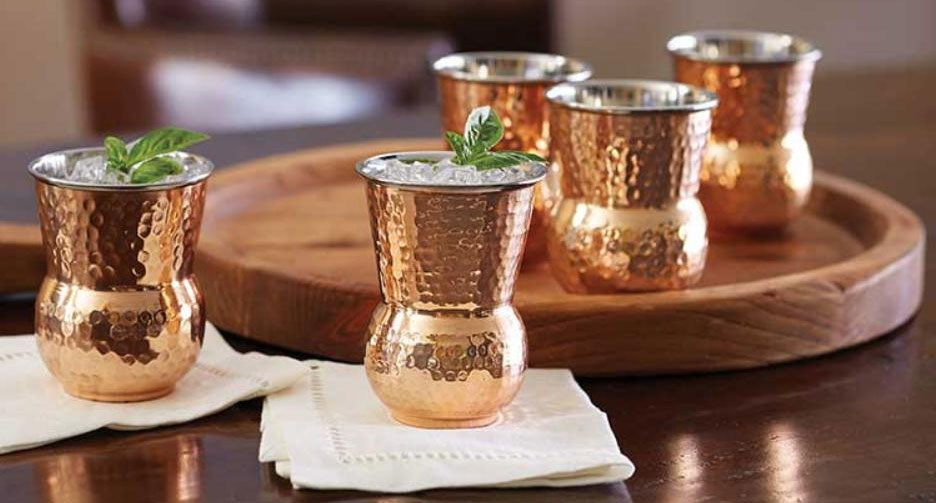 For durable tumblers with elegant styling, IWA's Tuscan line keeps drinks chilled with double walled metal, and the hourglass shape is a comfortable fit in the hand. Choose from unique hammered or smooth striped finishes in stainless steel or copper.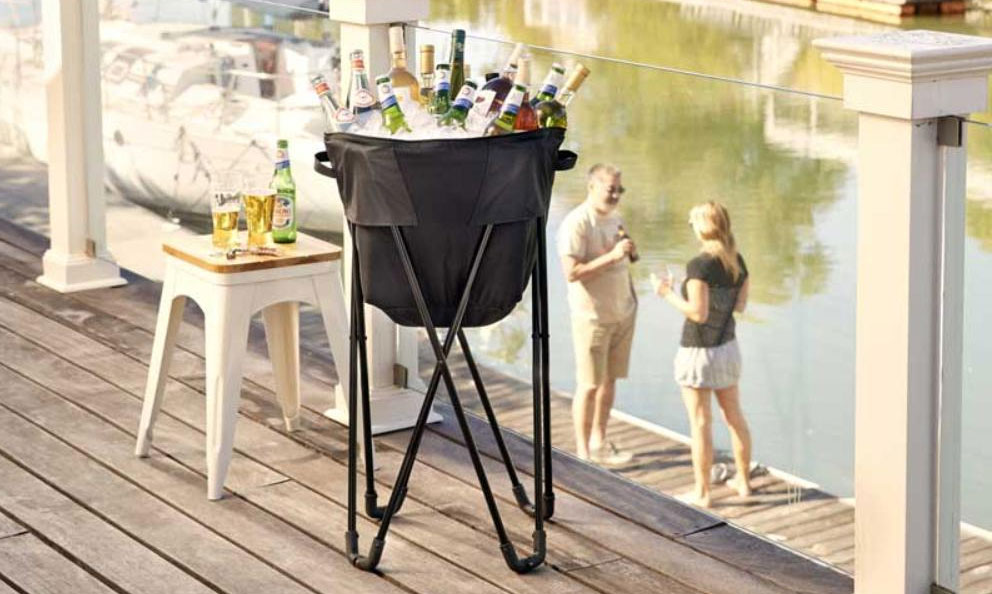 Collapsible in a travel bag, the tub cooler can fit plenty of wine bottles and other beverages with room for ice and a drain plug for easy cleanup. No need to keep bending over a cooler for ice cold drinks, the tub is high enough for quick access.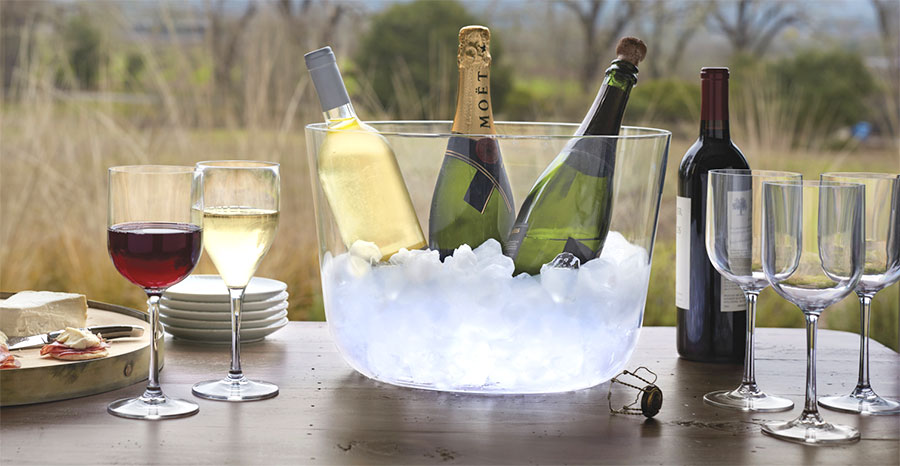 The distinctive look of wine glasses with the durability of polycarbonate make these the ideal picnic stemware. Keeping the sophisticated seamless design and clarity of crystal, without the fragility, polycristal glasses are the latest in outdoor entertaining.