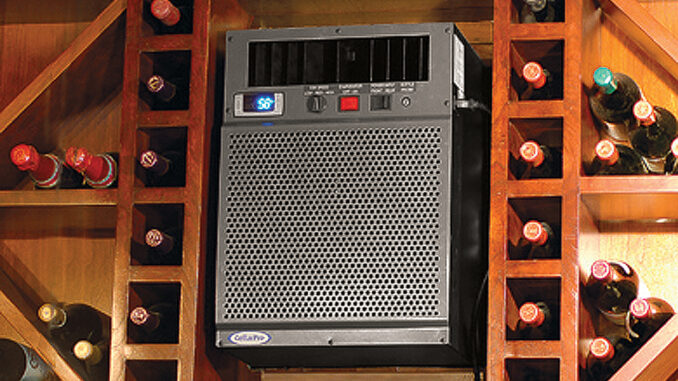 Your wine cellar deserves the best in cooling units that are high performance and technologically advanced, to maintain ideal temperature and humidity for ideal wine storage cooling. CellarPro, the leading brand of cooling units, has handy first-time buyer guides under their Learning Center to get started. View examples of cellar installations and their commonly purchased units below.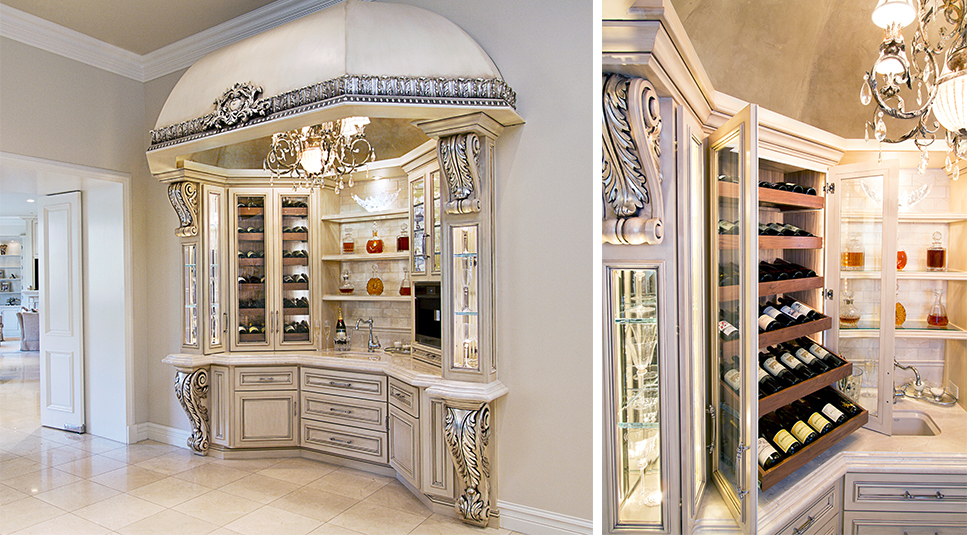 CellarPro Split System 3000S Used in a Fine Art Interiors wine cellar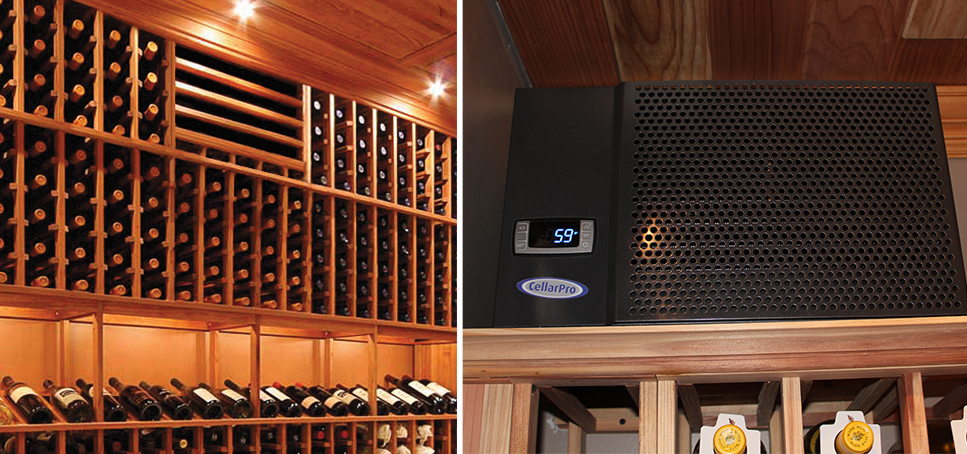 CellarPro 1800 Cooling Unit with and without a decorative wood grill covering it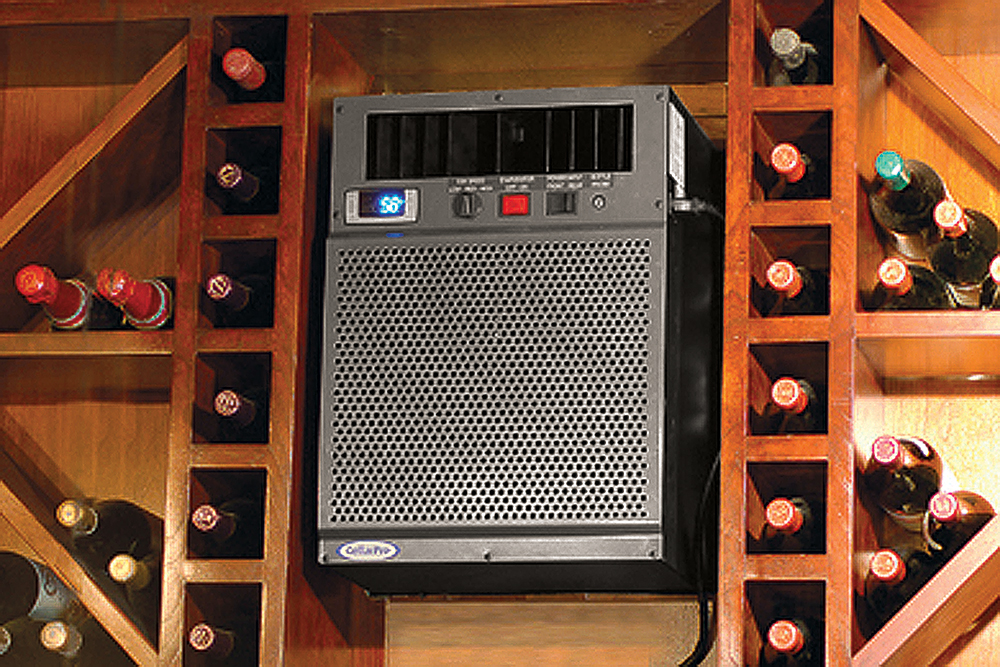 CellarPro VS Cooling Unit mounted in a traditional wood wine cellar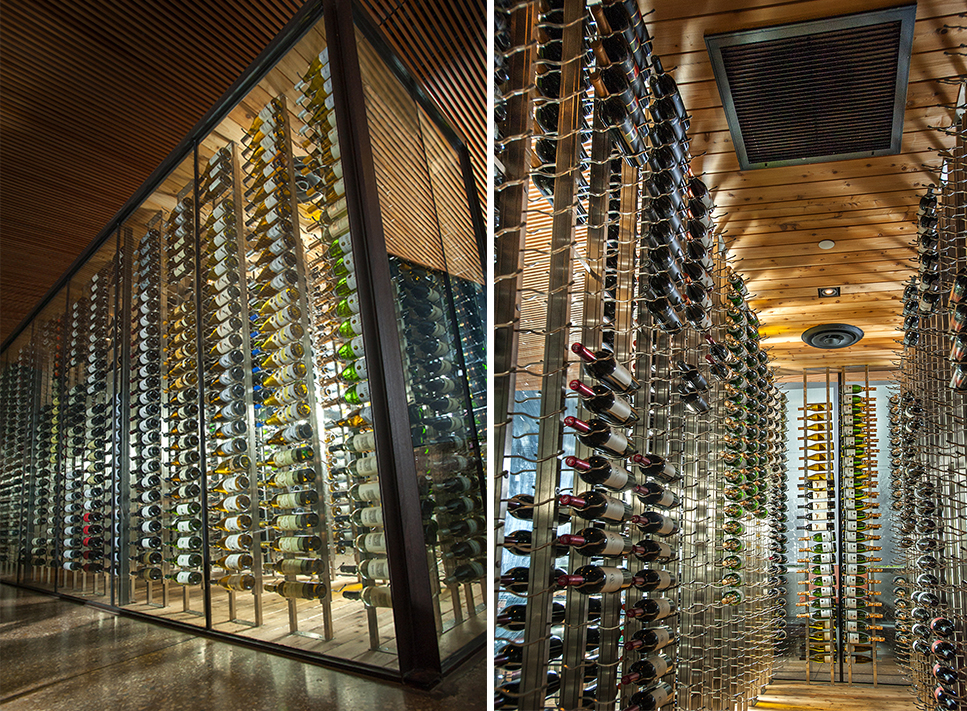 CellarPro Air Handler 6500 used in this stunning IWA Design Center modern wine cellar.
For more wine cellar inspiration, visit this Project Gallery