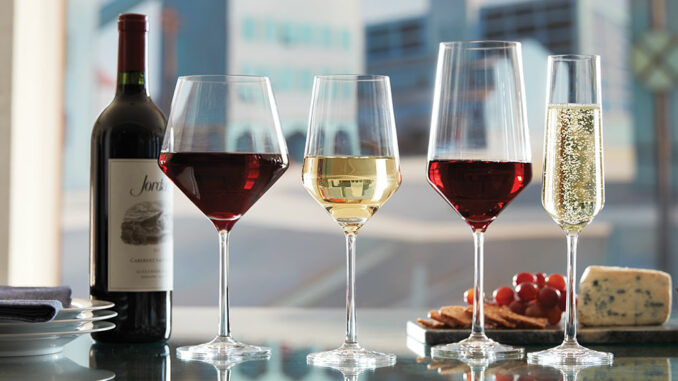 The pressure of having to choose our own spectacular bottles of wine can be daunting enough, let alone having to select for someone else. Fret not! Make your list and you won't have to check it twice because our gift suggestions will leave the wine-lovers in your life wondering how in the world you ever made such thoughtful, and memorable choices.
Tis' the season lovers of wine! So before your lights get lit, IWA has lined up seven merry posts just ahead of prime party season featuring holiday entertaining tips sure to inspire and delight. In fact, make us your go-to for all hosting and gifting needs: our unique, high-quality merchandise makes every celebration enjoyable and memorable. Cheers!
The 3 P's of Wine-Gifting: Preference, Personalization, and Packaging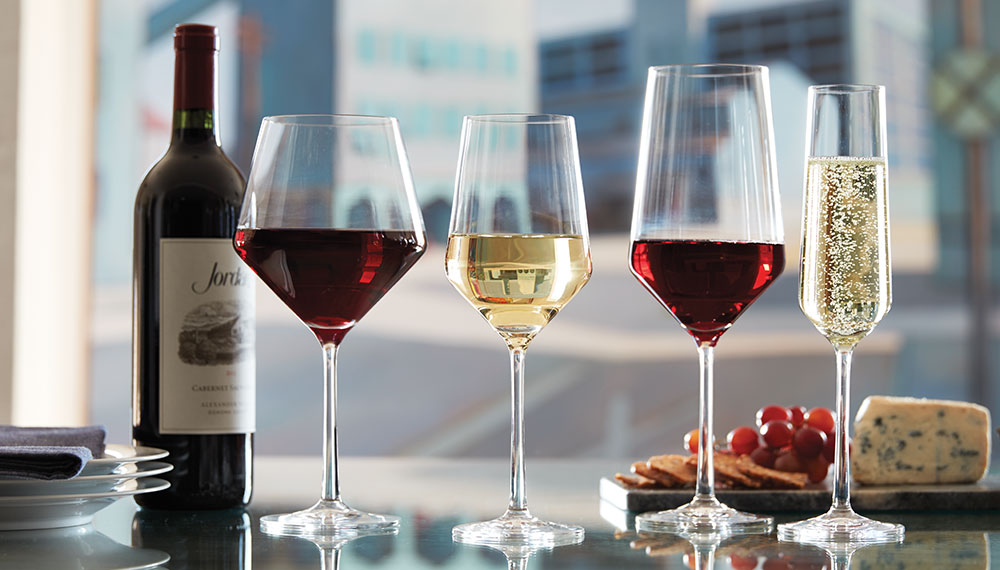 Preference
Immediately narrow your choices by creating a list of favorite restaurants, meals, or flavors of each gift recipient—regional foods always match companion wines because locals have consumed them together for centuries. Examples:
Pizza & pasta = Italian.
Latin flavors = South American.
Pâtés, terrines, foie gras = French.
Specificity helps, for example: my husband adores jamón ibérico, (a Spanish, acorn-fed, cured ham.) Looking up that term with "pairs" resulted in many Spanish varietals, but one resource recommended young sherry as its best pairing. Now I have multiple options and all are appropriate!
Generic ingredients work too: pick any flavor or ingredient favored by your recipient; you can always find a wine to match it:
Shellfish? Whites and rosés from coastal regions around the world.
Citrus? Acidic wines, usually whites or light-bodied "tart" reds.
Game (venison or pheasant)? Robust, heavy reds partner well.
Don't over-worry about "perfect matches"; we all can't be sommeliers or chefs. These jumping-off points help you make educated choices. Thoughtfulness and quality matter in gift-giving way more than precision!
Labels 101
Every country has different rules regarding what information appears on labels. Old World wines (European) have long histories tied to land ownership, so they emphasize terroir, meaning, grape origins. On the other hand, New World wines (US, Australia, South America, etc.) emphasize varietals, meaning, types of grape used.
US wine labels require seven items:
Brand.
Varietal (Grapes used; rules not detailed here.)
Vintage (Year harvested; not bottled.)
Alcohol content.
Appellation (Where most grapes were grown.)
Bottler information.
Sulfite warning.
Old World wine labels are harder to decipher because most Europeans believe #5 suggests #2 familiarity; but most casual US wine drinkers don't memorize grapes from every European region. As a result, New World labels seem more straightforward, but using regional clues from food origins may help you recognize Old World locations as you build confidence.
Personalizing
Enhance wine gifts with thoughtful merchandise pairings that stay on-point with a "theme", or
Customize companion gifts with engraved initials, dedications or other keepsake insignia.
Here are a variety of ideas from my gift-giving past, tailored to feature the hottest, most recent IWA complements to your special wine purchases:
Sibling – A bit of a wine geek who keeps copious records.
LabelOff Wine Label Remover, or perhaps one that already comes as a set, such as Wine Label Album and 20 Label Offs.
Newbies/ Newlyweds/ & First Home-Ownership –  Stocking the basics–always appreciated!
Riedel Wine Glasses Vinum Cabernet Sauvignon/Merlot (Buy 6 Get 8) and Le Creuset Foilcutter.
Foodies – love anything 'food' coupled with a decent bottle. Bonus for matching origins!…
Beautiful Boards hardcover book with a Black Leather Wine Backpack.
Add cook-or-serving-ware matching your wine gift's theme, such as:
French – Platter.
Spanish – Paella or frittata pan.
Italian – Colander, large pasta bowl, and cheese microplane.
Mediterranean – Fine olive oil, oregano, small bowls for olives & pits.
New World whites – Wood salad bowl and tongs.
New World reds – Braising pan.
Packaging
Ho-ho-hold onto your wine; sometimes the container itself is a gift! Pack wine in handy carriers ranging from functional canvas to fine leather: some are designed to check on airplanes; others as easy-breezy boating or picnicking totes. Browse our array of totes, bags and boxes which elevate any gift-giving occasion. Examples:
Spouse – We always purchase wine when travelling. This luggage specifically accommodates vino:
Special bottle for special people & occasions – Engrave as a permanent, re-usable keepsake, such as this Personalized Wood Box.
Another clever tagging idea
Commemorate occasions by adding a single "cork cage" ornament to your gift wrapping: hang right next to the gift tag and bow. Once that premium bottle has been enjoyed, recipients add the cork and hang the keepsake ornament with traditional holiday or tree decor for years to come! Check out the cork cage ornaments – fun!
As you can see, great wine gifts come in all shapes and sizes, but our THREE P'S always do right by the wine-lovers on your list. (And don't forget the most important gift recipient – yourself!)
Spread the holiday cheer and share more holly-jolly gift-giving ideas in our Comments section or using #IWAwine on social media—we can't wait!
Lori Stevens is a writer based in Seattle, Washington. Her book Wine: A No-Snob Guide, Drink Outside the Box ©2015 from Rockridge Press, Berkeley, CA is available at your favorite online book retailer. Many of her international wine travel articles are available on this blog.