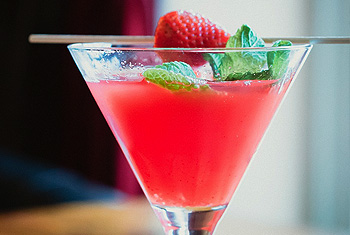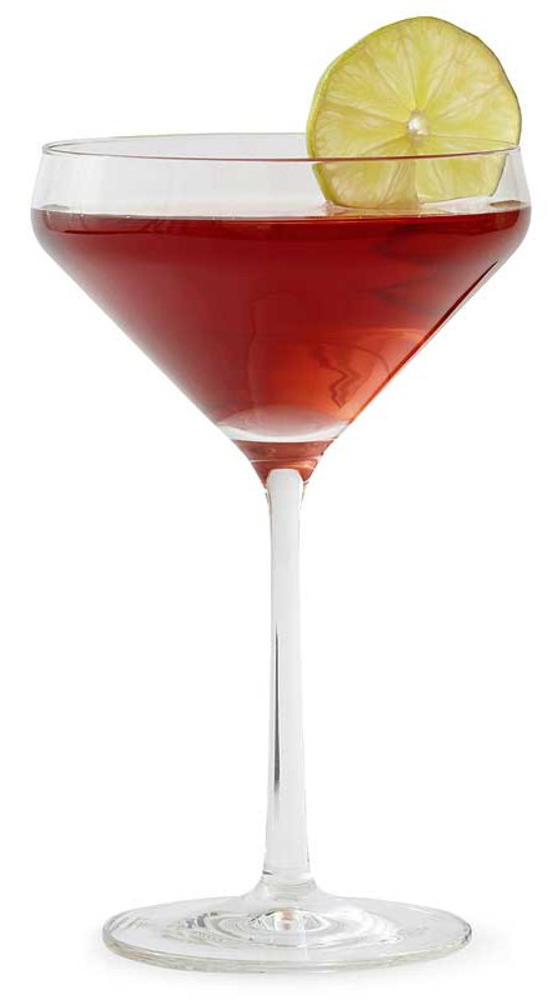 The concept of a sharp and sweet citrus cranberry combination soared into popularity during '90s culture, becoming the drink of choice for Sex and the City. It pairs well with spicy foods like Mexican and strong cheeses. It is a fun drink to use with appetizers before dinner to get the party started, and its bright color adds personality to any gathering. Cosmopolitans are easy to mix—an ideal choice for busy hosts who are multi tasking at an event.
3oz Vodka
1 1/2oz Triple Sec (Cointreau Preferred)
1 1/2oz Cranberry Juice
1oz Fresh Squeezed Lime Juice
Orange (optional)
Chill a large glass before preparing, such as the Schott Zwiesel Tritan Pure Martini Glass. It is important to use fresh lime juice and Cointreau as the triple sec for the best flavor. Just before serving, dip the glass rim first into juice from the orange, then lightly in sugar.
Fill your cocktail shaker halfway with ice and add the liquid ingredients. Shake until the outside of the metal is frosted to fully combine the cosmopolitan, then pour through a strainer into the martini glass.
Hold the orange over your filled glass to remove a peel of zest for the garnish, allowing the spray of oils to infuse with the drink. An alternate, more traditional garnish, is a ringed lime slice over the rim.