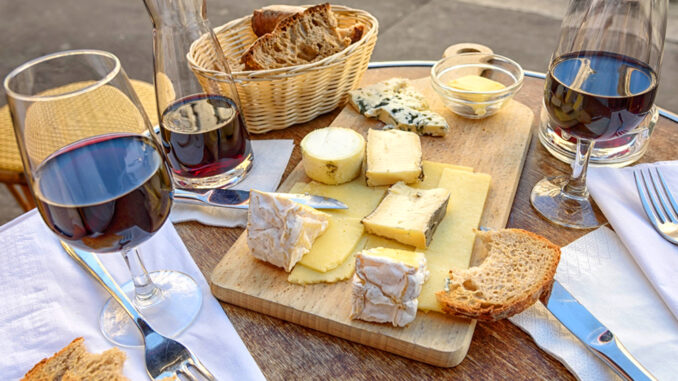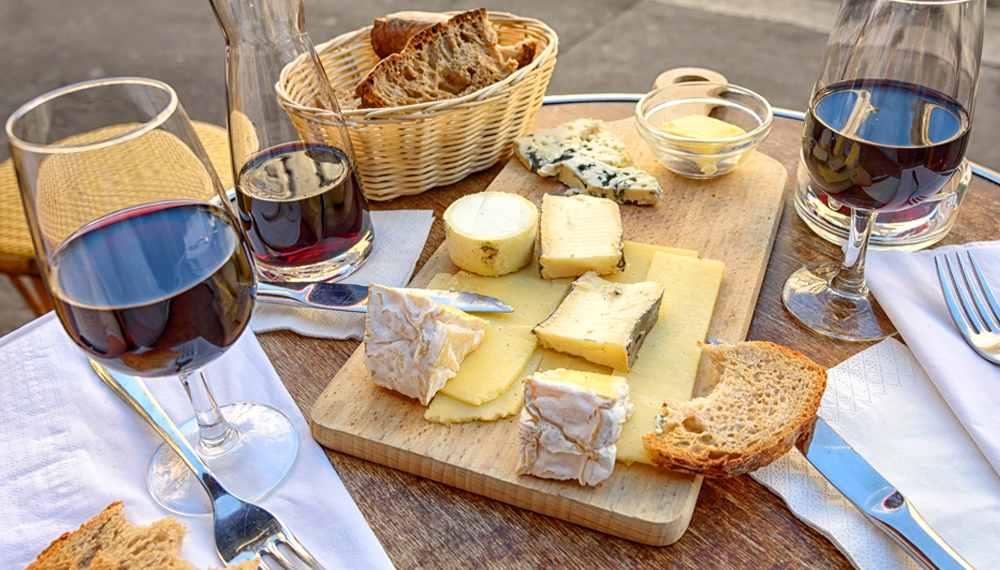 Wine and cheese is one of the greatest culinary pairs of all time. When matched correctly, they complement each other perfectly. When guests come over, this is an easy and elegant snack to serve, however, pairing these two is more complicated than it seems. Each cheese has a distinct flavor, texture, age and intensity of taste. Wines also differ in acidity, sweetness and tannins.
When pairing wine and cheese, some basic points to keep in mind are that sweet wines complement saltier cheeses, cheeses with higher acidity go well with more alcoholic wine, and cheeses with high fat content tend to go better with smoother wines. Cheeses and wines from the same or similar regions usually make good matches. Look for balance between the wine and the food you serve, keeping in mind its moisture content, fat content, richness and texture. Do you have the best cheese knives for each type of cheese?
Here is an all you need to know guide and how to pair wine and cheese perfectly for:
Creamy Cheese
These are soft, fresh, mild-tasting cheeses, made with a cream base and a soft rind. They aren't naturally matured and are meant to be consumed while fresh. These cheeses work beautifully with crisp white and sparkling wines, but make sure you choose something with a light body. Cheeses on the creamier side, with a higher fat content, go extremely well with buttery, oaked whites. Light-bodied red wines also work, preferably with citrus, tropical and berry notes.
Cheese: Camembert, Feta, Mozzarella, Chèvre, Brie, Robiola, Taleggio, Havarti
Wine: Chardonnay, Pinot Blanc, Pinot Grigio, Riesling, Pinot Gris, Moscato, Chenin Blanc, Champagne, Sauvignon Blanc, Cabernet, Brouilly, Bourgeuil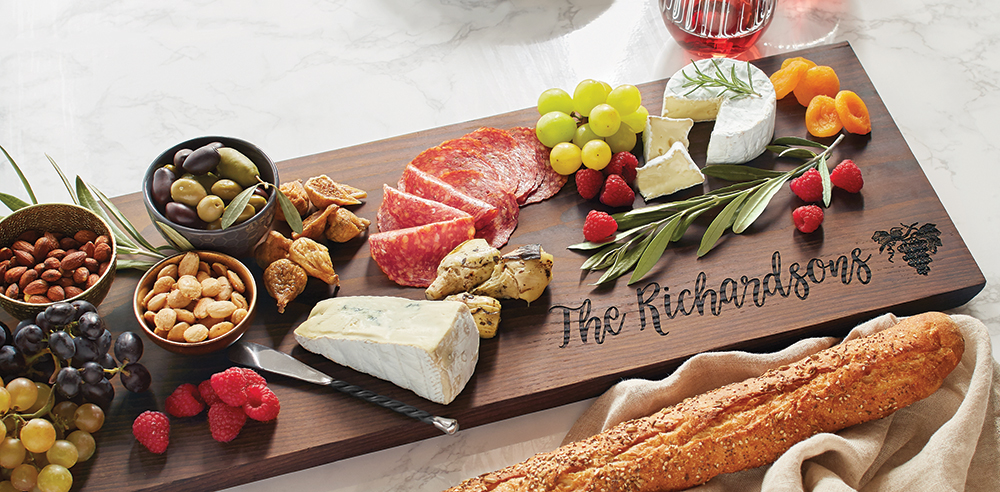 Semi-hard Cheese
These are medium aged, have a firm but fine texture and more intense flavor. While some lean towards the sweet side, others are inclined to the salty side. Salty cheeses like Gouda and feta work well with sweet or acidic wines. For these cheeses, pick a wine with medium body and structure.
Cheese: Emmental, Edam, Cheddar, Chaource, Livarot, Reblochon, Pecorino, Swiss
Wine: Merlot, Zinfandel, Bordeaux, Barbera, Dolcetto, Pinot Noir, Rhône white, Viognier, Malvasia, Riesling, Gewürztraminer
Hard Cheese
These cheeses are stiff with a sharp taste and are often aged. They are best with full bodied white wines or strong red wines, as their tannins and weight will work well with the flavor of the cheese.
Cheese: Comté, Gruyère, Parmigiano-Reggiano, Grana Padano, Lincolnshire Poacher, Manchego, Asiago, Cheshire, Fontina
Wine: Viognier, Red Burgundy, White Burgundy, Cabernet Sauvignon, Barolo, Sherry wines, Nebbiolo, Rioja, Vin Jaune, Condrieu, Shiraz
Blue Cheese
They are known for bold salty, savoury and pungent flavors, matching well with sweet wine. Because the cheese is on the creamy side, it gives a nice contrast with complementary textures of the cheese and structure of sweeter wines.
Cheese: Bleu des Causses, Cabrales, Roquefort, Gorgonzola, Stilton, Bresse Blue, Cambozola, Bleu d'Auvergne
Wine: Red Port, Sauternes, Recioto, Riesling, Eiswein, Rutherglen Muscat, Monbazillac, Sherry wines
Goat Cheese
Increasing with maturity, these strong, intense cheeses need to be paired with care. If they are too mature, it can make the taste overwhelming, so it is always best to choose a wine with lively acidity.
Cheese: Crottin de Chavignol, Picodon, Tymsboro, Wigmore, Roncal, Azeitão, Serra de Estrella
Wine: Sancerre, Southern Rhône, Rhône White, Spanish Rosados, Chenin Blanc, Al Barino, Sauvignon Blanc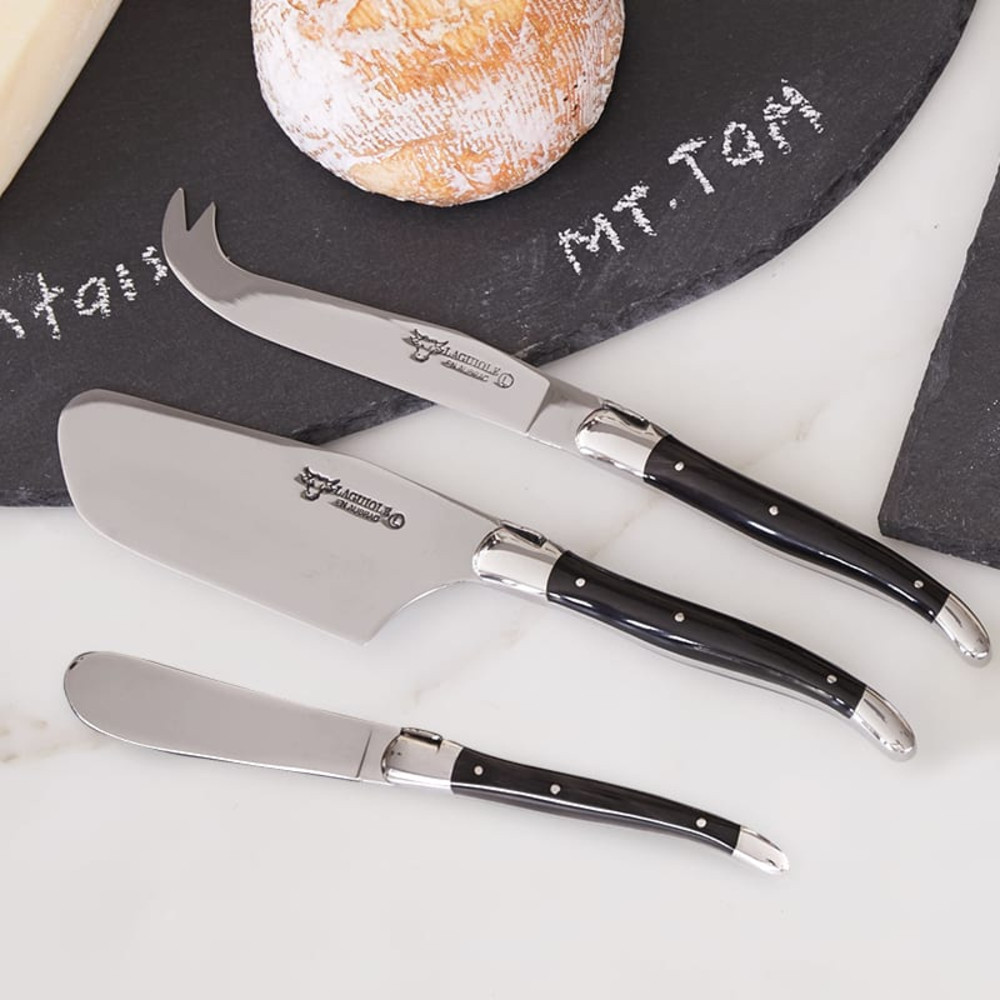 Pairings You Can't Go Wrong With
Camembert and Champagne
Crottin de Chavignol and Sancerre
Gouda and Merlot
Double Gloucester and Zinfandel
Chèvre and Chenin Blanc
Parmigiano-Reggiano and Chianti
Gruyère and Pinot Noir
You should be set with these basic do's and don'ts, but remember to taste the cheeses and wines yourself and find the matches that you like the best and experiment with new flavors to find a great match.
Thalia Bell has always had a passion for writing. She recently took a trip to France and visited Bordeaux, where she fell in love with wine, and has been a fan of cheese from a young age; when she put the two together, she felt a sense of satisfaction, and since then, has attended many wine and cheese tastings.