Wine tasting in Sonoma County can be a feast for the senses during Spring, when blossoms spread through winery grounds in explosions of purple, gold and fuchsia. Northern California's gentle hills are carpeted in vivid green, while roses entwine gates and courtyards.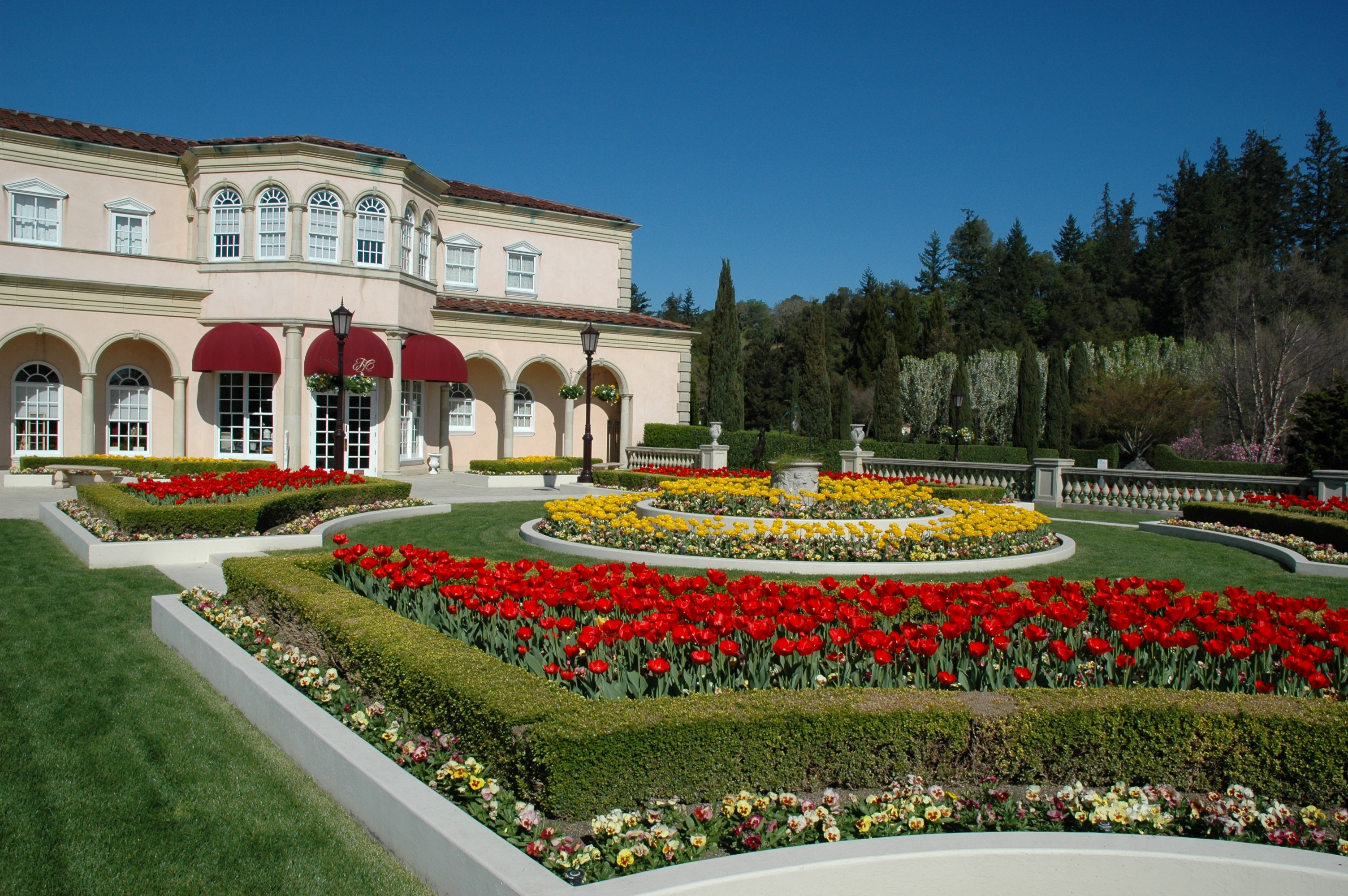 Ferrari-Carano Vineyards and Winery (Healdsburg)
Classically inspired formal grounds with splashing fountains, Grecian pillars, fish ponds and rows of tulips surround the winery with five acres of glorious gardens. They are so popular to visit, that Ferrari-Carano has a "Tulip Hotline" to call in advance for an update on when it will be in full bloom: 707.433.5349.
Hours: Daily 10:00 a.m. to 5:00 p.m. (Appointment required)
www.ferrari-carano.com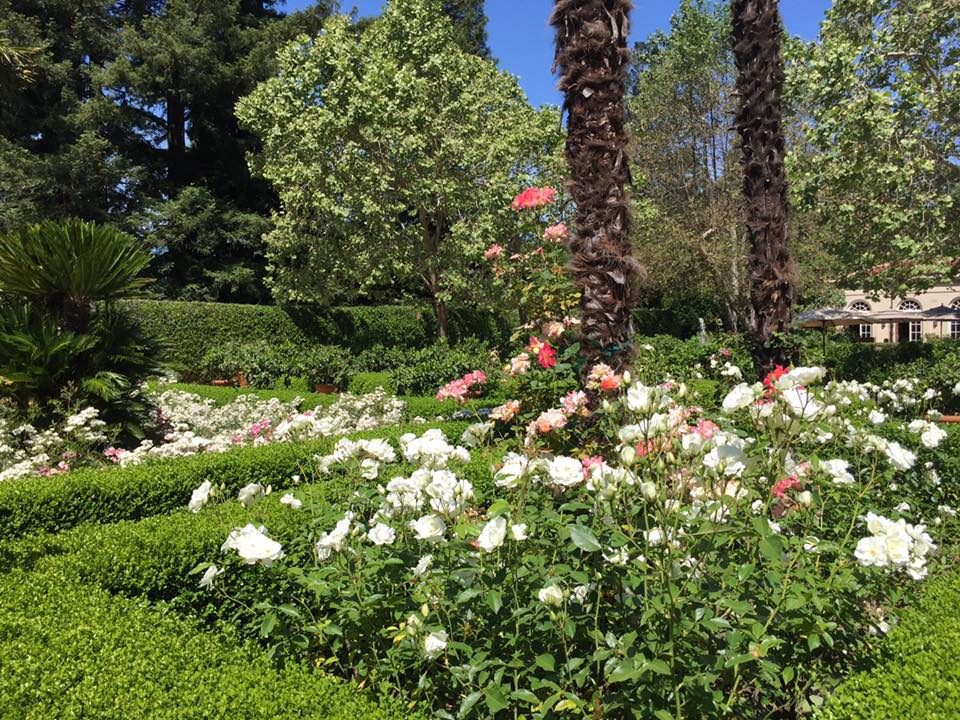 Chateau St. Jean (Kenwood)
European elegance landscapes this Mediterranean style chateau, which was completed in 1920 as a summer home and later transformed into a lush vineyard escape of hedges, rose gardens, groves and tasting patios. Bring a picnic to take advantage of their benches and tables, enjoying their award-winning wine, Cinq Cépages.
Hours: Daily 10:00 a.m. to 5:00 p.m.
www.chateaustjean.com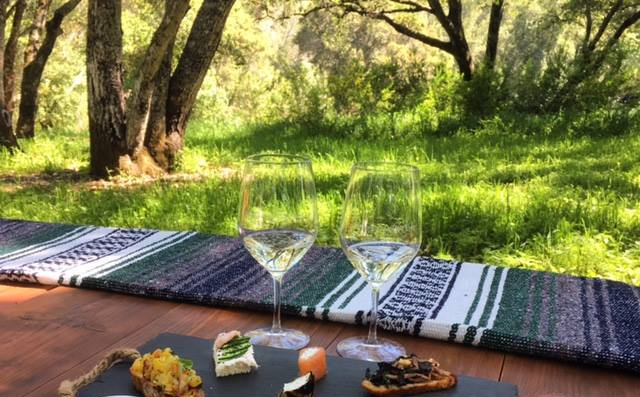 Bartholomew Park & Estate Winery (Sonoma)
For enthusiastic hikers, this unique setting on a 400 acre property includes three miles of hiking trails through the hills with views all the way to San Francisco. Whether you want a formal tasting or prefer to spread out a blanket to enjoy a beautiful day, this historic winery is a tranquil wilderness setting for a relaxing afternoon.
Hours: Daily 10:00 a.m. to 4:30 p.m.
www.bartholomewestate.com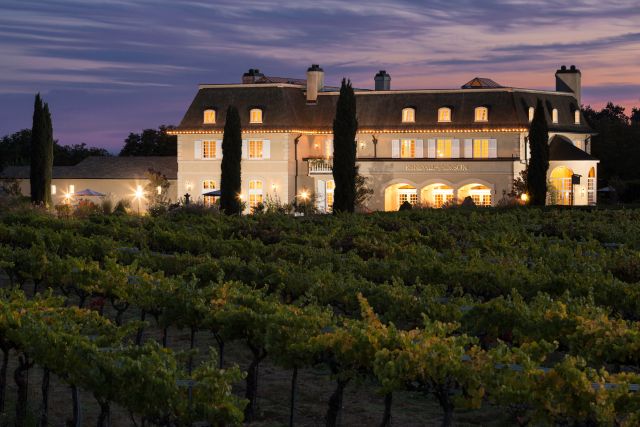 Kendall-Jackson (Santa Rosa)
Emphasizing sustainable farming practices, their demonstration gardens of specialty produce are used by the culinary team. Visit their sensory gardens for aromas matching popular wine varietals like nectarines for Viognier and lavender for Zinfandel. Their farm-fresh garden dinners are offered throughout the year with feasts of delicious pairings.
Hours: Daily 10:00 a.m. to 4:00 p.m. (Reservations Required)
www.kj.com
If you are planning to visit wine country, bring wine luggage and totes with you to safely bring it home!