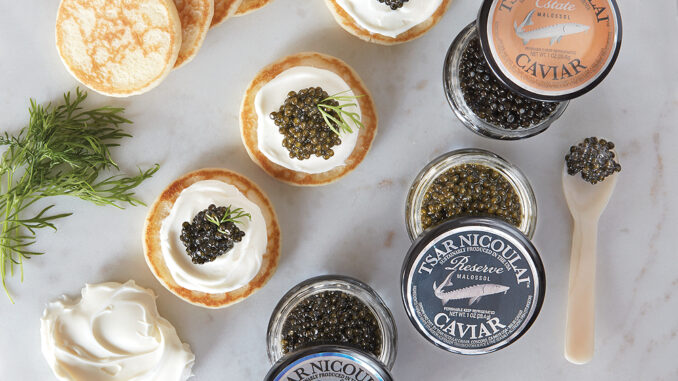 "Everybody knows a turkey and some mistletoe…" can be downright boring on their own. So spruce up that tree, then spruce up your spread! IWA makes it easy with unique and superior serve ware, trays and platters, plus edibles that transform traditional holiday meals into a rotation of mouthwatering morsels as pleasing to look at as they are to taste… (Now go ahead and enjoy that mistletoe; you've earned it!)

  Denotes an IWA Exclusive!


  Denotes a New Item!
Start the Party Right
Spillage? Bah humbug! Guests won't have to toggle wine and nibbles all night with our 

Party Plates featuring a nook cut into the plate you slip a wine stem right into. Or use your own plates with the handy Stemware Plate Clips of brushed stainless steel. The firm rubber grip protects your plate while holding a wine glass, too.
Cheesin' Season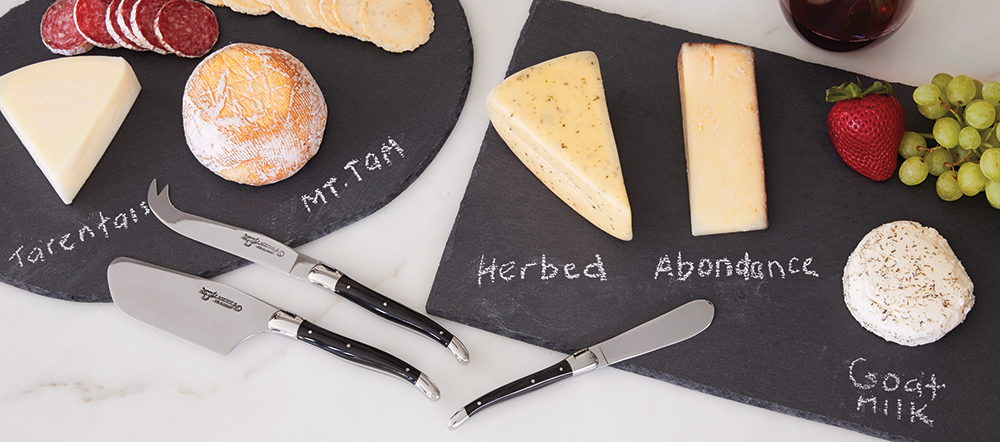 Say 'Cheese': The party staple. But IWA's got more ways to show off those curds than Clark Griswold's got Christmas lights!
Perfect presentations start with good foundations:
IWA's 

 Mini Marble Cheese Boards made from pristine white marble won't muck up or stink up: perfect to serve individual cheeses too stinky or gooey to share space with neighbors—and clean up in a jiffy.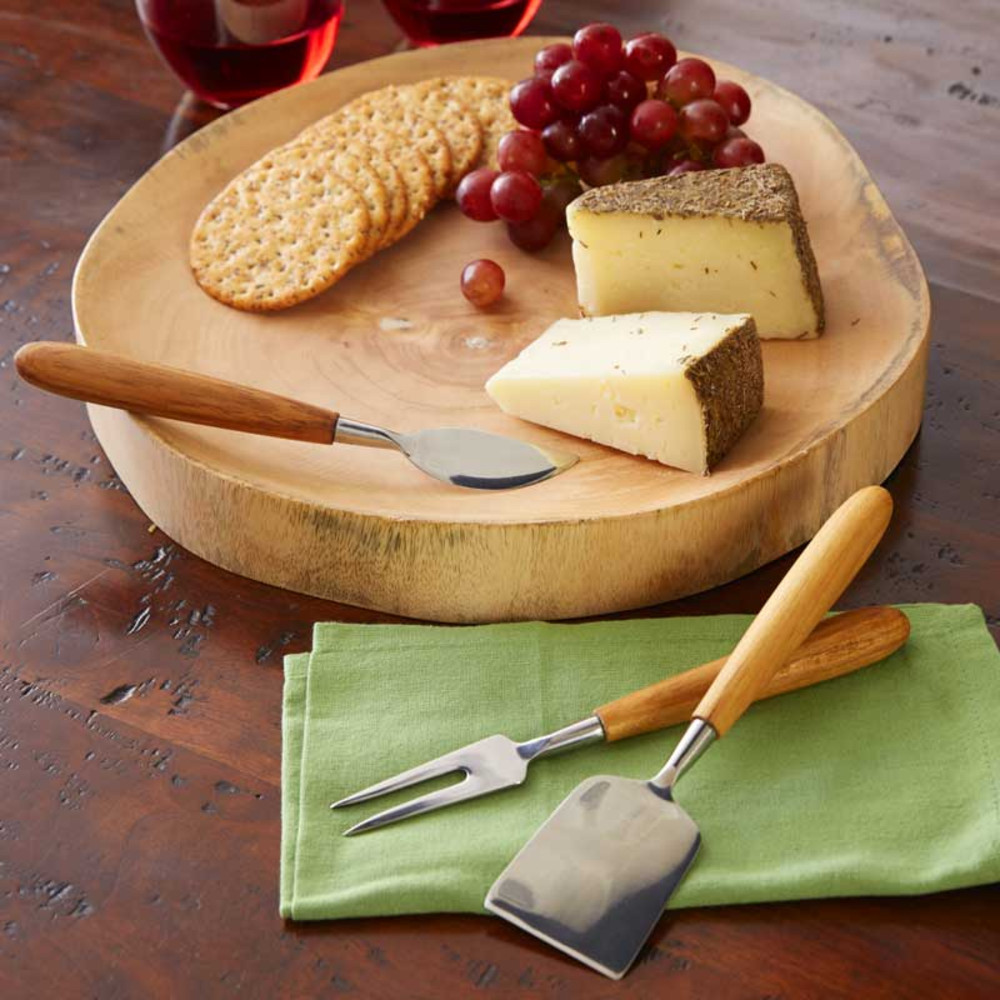 Or throw a couple slabs onto mango, literally! Our Mango Wood Board & Teak Knives are actually a thick slice of mango wood from sustainably replanted trees, and includes three cheese knives to boot!
Of course we can always count on The Dubost family of Thiers, France to elevate slicing to its highest form. Our Laguiole en Aubrac Cheese Knives are hand-crafted artisan cutlery of the finest workmanship. Set includes a Cleaver, Pronged Knife, and Spreader. (IWA carries their other goodies too: the 

 Laguiole en Aubrac Carving Set; Laguiole by Jean Dubost Steak Knives; Laguiole by Jean Dubost 24-piece Flatware set, and Laguiole en Aubrac Corkscrews to start with…)
For smaller, softer cheeses, our fun and quirky Cork Cheese Knives let you attach a stainless steel blade to your favorite wine corks. They're great for special occasions and make unique gifts. (Corks not included—just like the cheese—we couldn't possibly pick your favorites for you!)
Bored with boards? Make it melty! IWA has added a gi-normous version of our 

 Boska Fondue Set to our already five-strong lineup. Not just for fondue, these easy-cleanin' earthenware pots are perfect for serving warm appetizers or desserts, too.
Complement France's "Holy Trinity of the Table", (wine, bread, and cheese, silly) with our gourmet 


 Italian Olive Oil & Vinegar: Extra-virgin from Tuscany with Italian barrel-aged IGP balsamic. While you're at it, buy sets for your favorite guests and add the 


 Personalized Gift Boxes!
And the Piece de Resistance of apps: our all-inclusive 

 Tsar Nicoulai Caviar! This extravagant upgrade to any starter lineup includes delectable Select, Estate, and Reserve caviars exploding with flavor. We even include the Crème Fraiche, fresh Blini, and a Mother of Pearl serving spoon, but you must order no later than 12/15 to guarantee 12/24 arrival.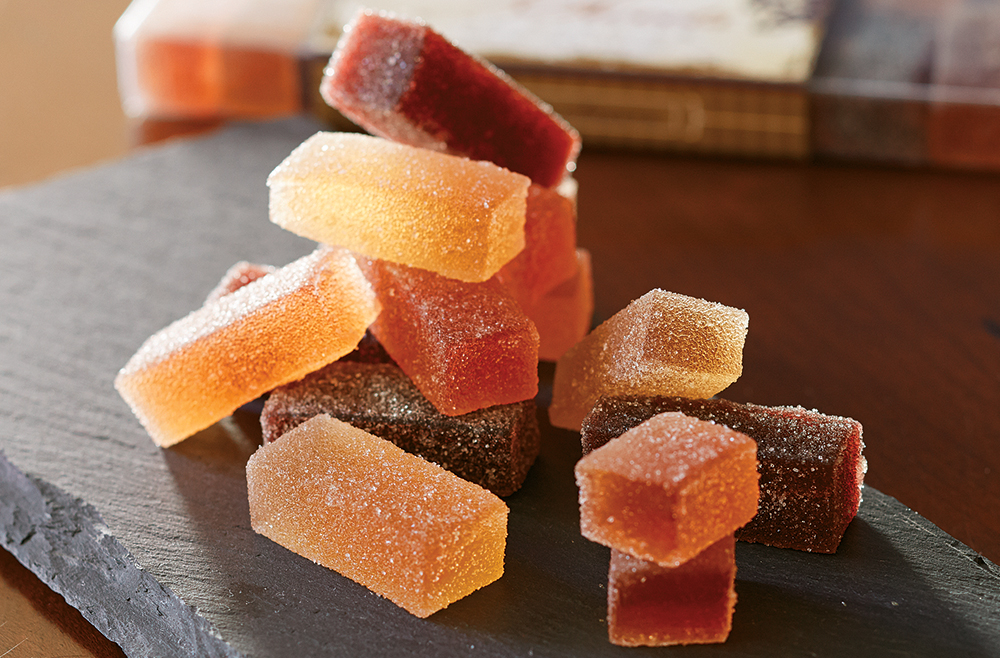 Moving On…
When the starter course has expired, these terrific additions expand your entertaining repertoire:
Everyone knows our lead-free glass Mini Decanters are good for the grape stuff, but these versatile containers can also be used as visually varied and appealing options for tip-able snacks like nuts, pretzels, Chex mix, and breadsticks. Or pour in the ''sweet' with our Wine Lover's Chocolates, specially blended to complement Port, Zinfandel, Syrah, Pinot Noir, Merlot and Cabernet; also Vineyard Sweets Wine Candies made with real wine, including Cabernet Sauvignon, White Merlot and White Zinfandel.
Just like snowflakes, but prettier: our 

 Petrified Wood Platter is made from gorgeous rounds of petrified wood, but each polished slab's surface features a distinct shape, size, and unique characteristics!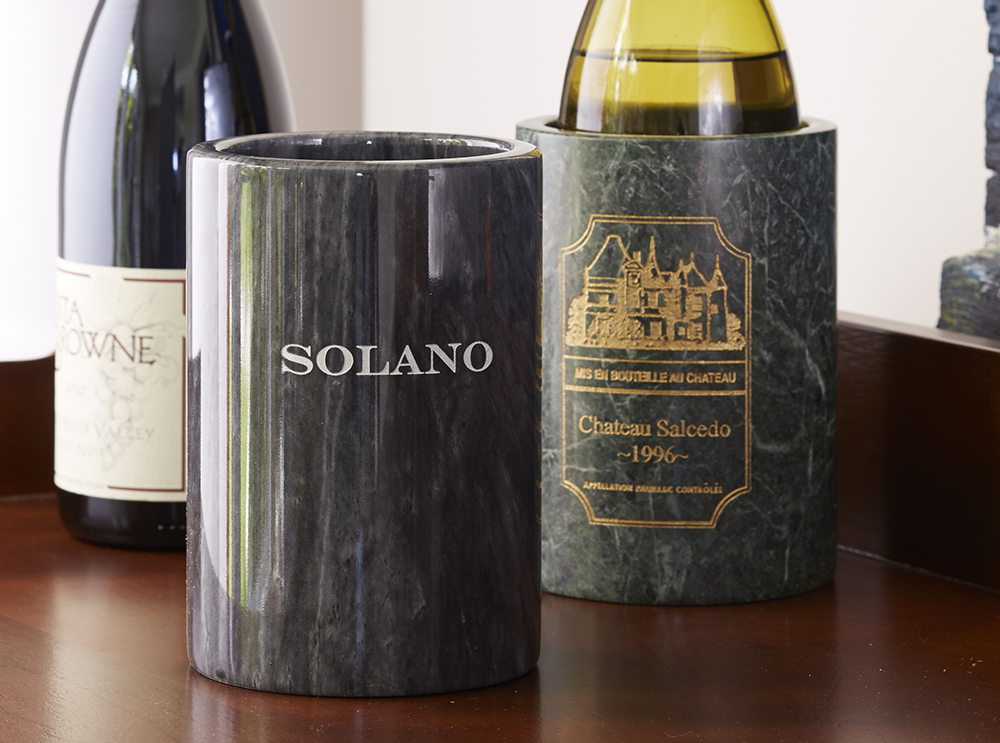 Hot stuff comin' through: put your corks to use and drop those hot pots on personal Cork Trivets you've created using our Cork Kits and Cages. Use your corks or buy ours. (Oh yeah, we sell Bulletin Board size, too.)
Personalized Marble Chillers and Peppermills are a fantastic way to dress up any table! Chillers are made from natural marble that keeps wine or Champagne bottles cool for hours, naturally. The peppermills are made from hardwood shaped like Burgundy or Bordeaux bottles (fancy!) All are laser engraved with your choice of color fill, Chateau or Domaine picture, name and year. Order by 12/11.
And for smaller, intimate groups, have a little interactive fun with Barrel Stave Flight Sets. The scaled-down Wine Carafes or 

 Beer Carafes are presented on an authentic oak barrel stave which add graceful architectural interest to table displays.
While we have you – don't forget to peruse our extensive collection of superior wine and spirits decanters. They make stunning spreads spectacular, cut down on mess, and coddle your bevys the way they should be.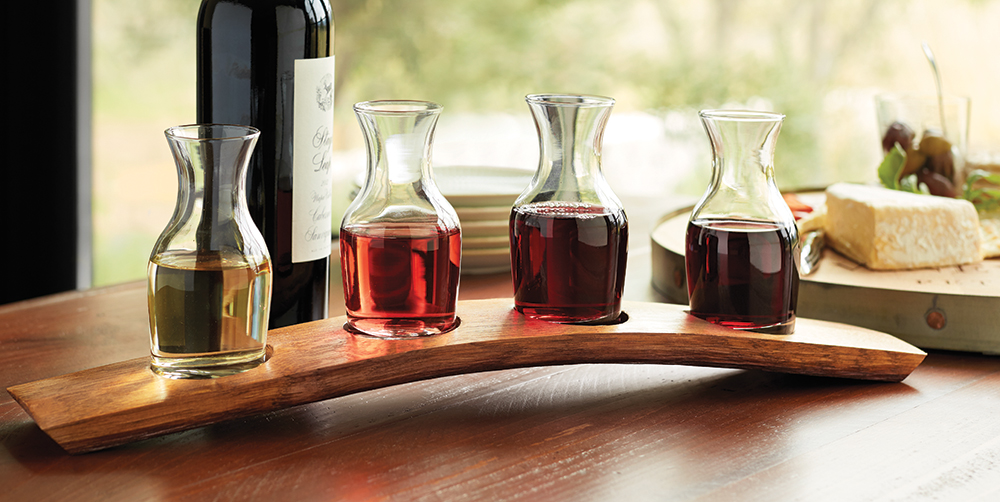 Holiday Sign-off Pairing Tips:
Hard cheeses go with the broadest varieties of wines.
High-acid cheeses need high-acid wines (i.e. goat cheese with Sauvignon Blanc.)
Matching the regions of your wines with your cheeses usually means complementary flavors.
Blue cheese – least likely wine-friendly pair unless you go dessert. (Avoid Danish blue at all costs!)
About the Author: Slainte! Lori Stevens is a former wine magazine food editor who has worked in multiple wineries and traveled throughout many of the world's wine-producing regions. She currently lives in Seattle. Bottoms up!