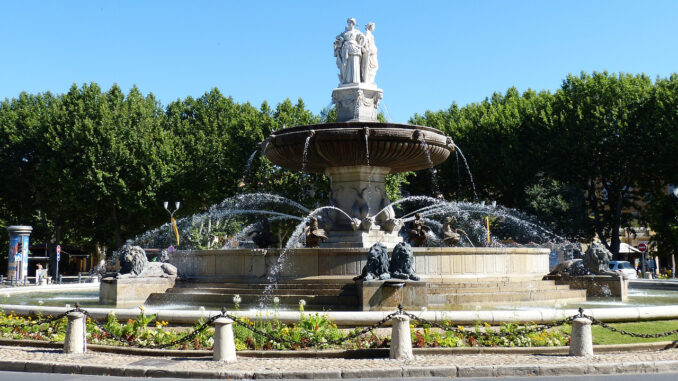 This time of year, with its crisp air and the holidays just around the corner, always makes me think of the South of France, and it has me wishing I could be walking the picturesque Christmas market in Aix-en-Provence sipping a cup of vin chaud.
After taking a road trip through this beautiful wine country, my love for France and it's culture has flourished. There are some wonderful vineyards to visit and wines to taste. You can follow in my footsteps to start on your wine tasting trip through Provence and Southern Rhône.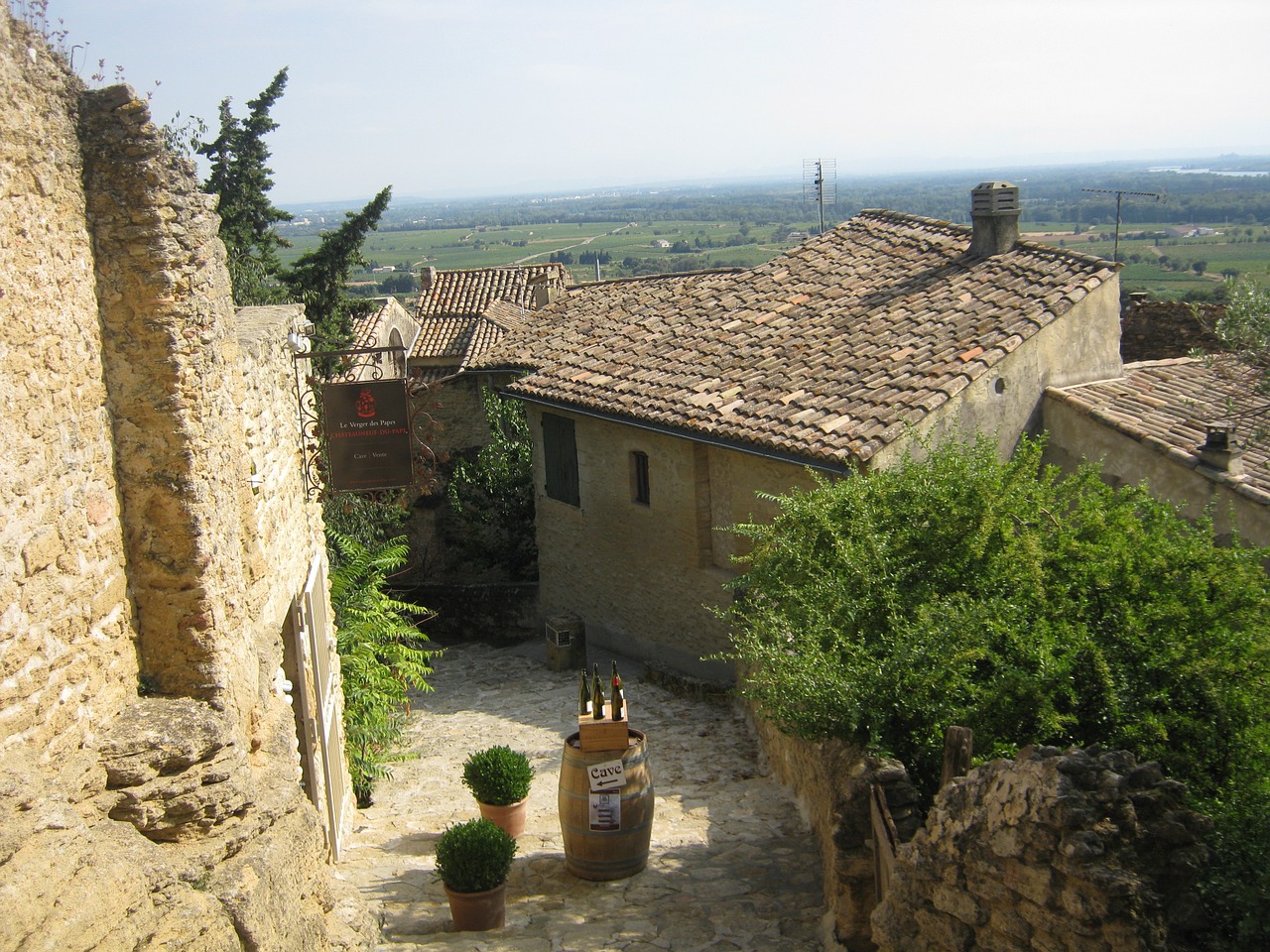 First you need to fly into Marseille or to Paris and then take the TGV high speed train to Avignon. It is necessary to rent a car, just be ready for a lot of traffic roundabouts if you have not driven in France before. Visiting these wineries should be broken up into a couple days, which adds to the adventure by staying in the magical cities of Aix-en-Provence and Avignon (or somewhere in the countryside if that is more your speed). It is best to call or message ahead of time to arrange a tasting and tour of the wineries, however some of the wineries listed below are open to the public year round and you can drop in for a taste of their wines.
The Southern Rhône wines are grenache, syrah, cinsault and mourvèdre dominant blends, usually with the Châteauneuf-du-Pape appellation, which allows up to 15 different grape varieties. Many of the vineyards in Châteauneuf-du-Pape are covered in large stones called galets, or "pudding stones". The majority of the wine in the Southern Rhône is bottled under the Côtes du Rhône Appellation, which is a step up in quality with 20 villages allowed to add their names to the bottle.
Day 1
From Avignon it is a 25 minute drive to Domaine de la Solitude, a large and historic estate just outside the town of Châteauneuf-du-Pape.
Château de Beaucastel is a world renowned wine estate. Call ahead to make an appointment, and they are closed on weekends. Their Châteauneuf-du-Pape Rouge is made of primarily mourvèdre with all permitted grape varieties in the blend. There is also a tasting room, La Cave Famille Perrin, in town that is open to the public (closed Sundays).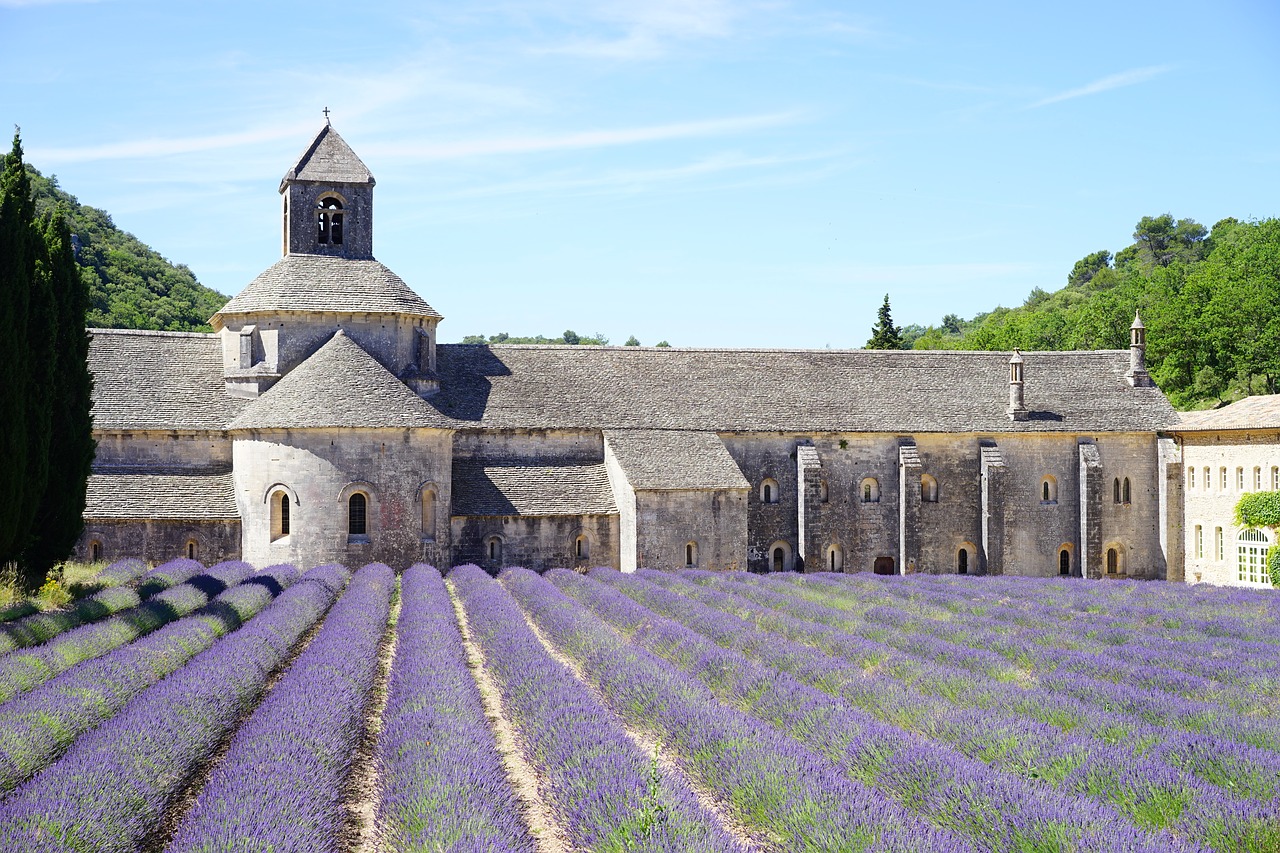 Day 2
Domaine de Cristia is an organic third generation producer. They are one of my favorites with classic Châteauneuf-du-Pape wines.
Next up, continue for 50 minutes to La Verrière.
Call or message La Verrière to arrange a tour and tasting. Their Chêne Bleu wines are organic and you can expect excellent hospitality during your visit. The estate is tucked away up in the mountains bordering the Gigondas Appellation and Côtes-du-Rhône village Sablet.
Provence is known for it's wonderful rosé, which is delicately colored, crisp and perfect for a leisurely picnic. The Provence rosé is made from grenache, cinsault, tibouren, mourvèdre and syrah grapes. It can only be made in the Saignée method, which involves quick contact with the skins and seeds during the winemaking process. You will definitely need a wine suitcase when visiting!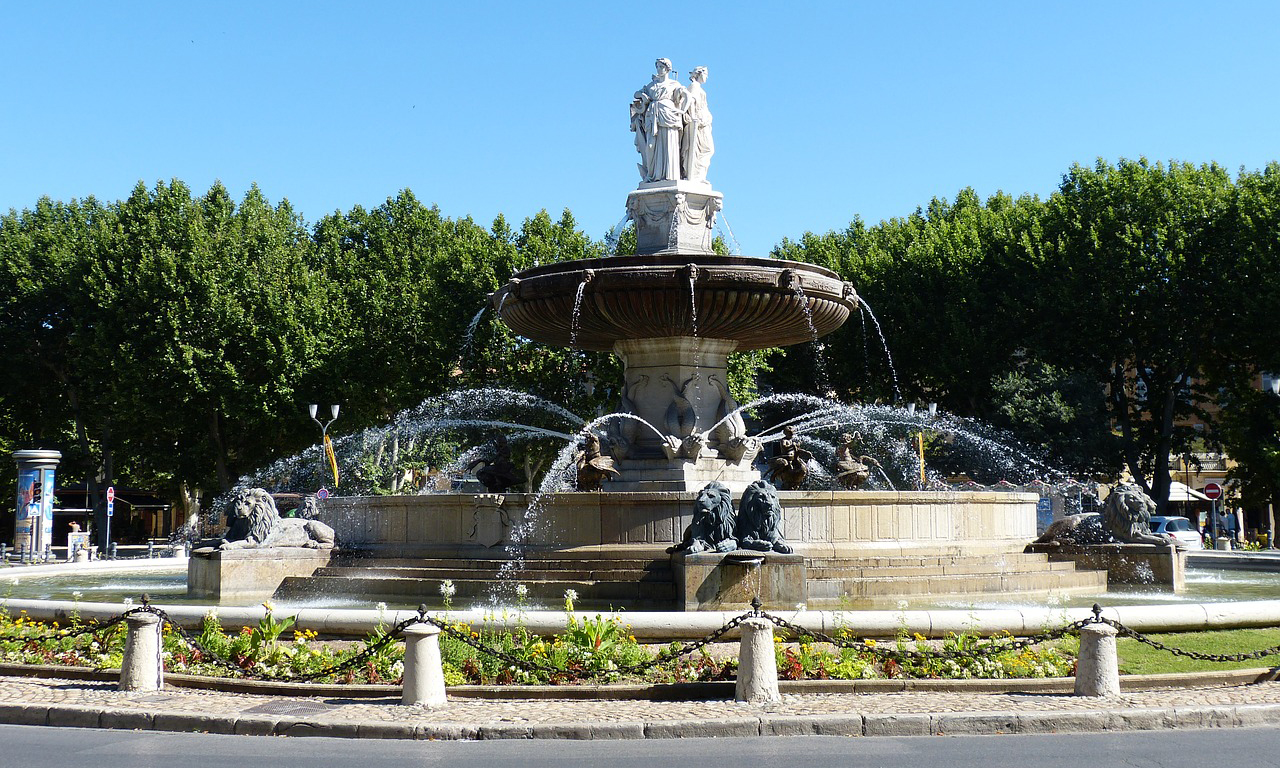 Day 3
Chateau Paradis an organic, gravity fed winery that is about 20 minutes north of Aix-en-Provence and produces delicious traditional rosé. It is open Monday through Saturday (closed for lunch).
Aix-en-Provence is a charming and lively city with superb dining and shopping. The Musée Granet, which includes a Paul Cézanne exhibit, is a must see; many of the paintings depict the surrounding countryside. If you are planning a trip in December, indulge in some warm vin chaud while walking in the holiday market, where I fell in love with mulled wine after trying it for the first time. It may sound strange to drink a hot wine beverage, but it is a wonderful treat, especially at a holiday party on a cold evening. The spicy mulled wine fills the air with a festive aroma of clove and cinnamon.
Mulled Wine Recipe:
Traditional Vin Chaud
What you'll need:
1 bottle of medium bodied French red wine (a simple Côtes du Rhône or Languedoc red blend in the lower price range and lower alcohol range will do)
1 orange
½ lemon
½ cup sugar plus a touch more depending on tastes
⅛ cup cognac or brandy (optional)
3 Cinnamon sticks
1 Tbs whole cloves
Cheese cloth or large tea ball
Medium size pot
Instructions:
Pour wine into the pot and turn on medium high heat.
Zest half the orange.
Juice the whole orange and stir in along with lemon juice, sugar and brandy.
Add spices and orange zest tied in cheesecloth or tea ball.
Keeping wine below a boil and steep for 10 minutes stirring occasionally.
Remove spice bag and turn down to low heat.
Ladle into small coffee cups or wine glasses, serve while warm.
A crockpot on 'low' is a great way to keep your vin chaud nice and warm for the evening, but this recipe is probably going to need to be doubled because it goes quick! For an added festive touch you can garnish with thinly sliced orange wheels.
Sante!
About the Author: Schuyler Cox is a Native Virginian with a penchant for travel and the finer things in life. A gourmand by nature, Sommelier by training.