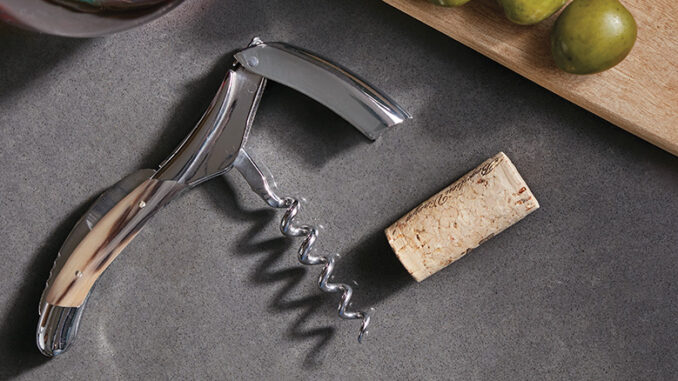 Selecting a gift for a person who seems to have everything is a daunting task, but it shouldn't be. They are among the most rewarding people to shop for because you get the opportunity to surprise and delight them with something truly unexpected—a gift they never knew existed or never considered purchasing for themselves.
If you've got a wine connoisseur on your holiday gift list, such opportunities abound. Wine lovers take great joy in anything that enhances their relationship with their favorite beverage.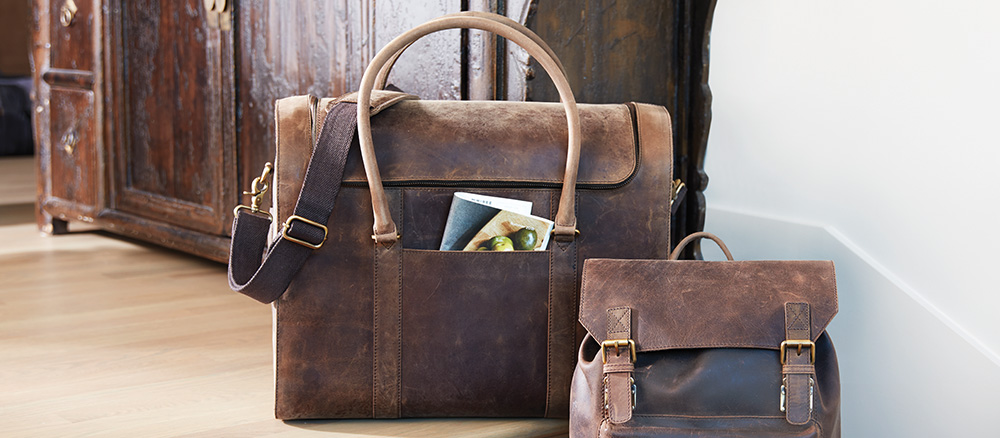 What wine enthusiast wouldn't love this genuine leather duffel bag? It's been specifically designed to hold six bottles of wine and is perfect for vacations, dinner parties, or those nights you decide to bring your own wine and pay the corkage fee at your favorite restaurant.
Padded sleeves and metal feet keep the precious cargo inside protected and stabilized. It comes complete with handles and a padded shoulder strap for comfortable portability. What's more, it's gorgeous. If you're buying a gift for someone who likes to match their shoes to their bag, we've got you covered. It comes, in black, too.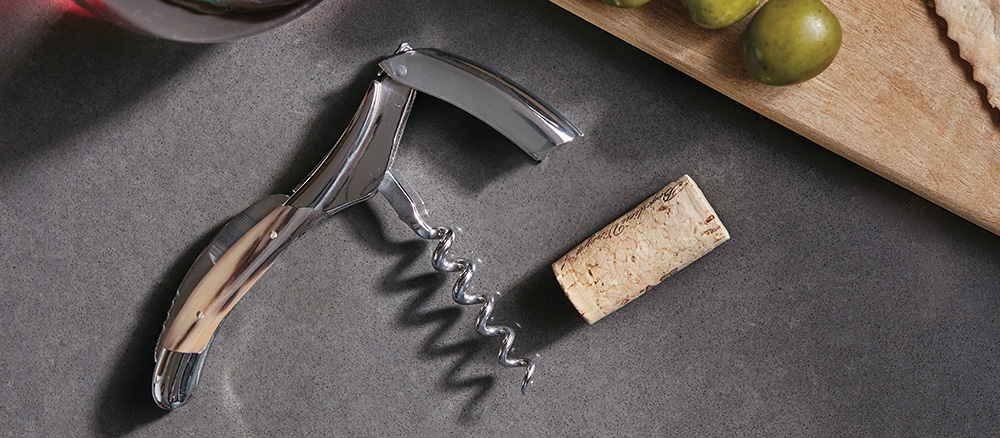 Wine lovers can never have enough corkscrews. There's something comforting about knowing there's always one within arm's reach. Ask any wine connoisseur and they will probably tell you that they have a few in the kitchen, at least one in their home bar, another for their glove box, picnic basket, and vacation home. You'd think that with all those corkscrews a new one would be the last thing on their list, but you'd be wrong. Wine lovers are always on the lookout to upgrade at least one of their corkscrews.
The Laguiole En Aubrac waiter's corkscrew is both a wine opener and a work of art. Each one has been hand-crafted in France from Sandvik polished stainless steel and a handle of carved Zebu horn. It comes in a classic oak box and includes a lifetime guarantee.
Who says great gifts have to be expensive? Wine lovers are appreciative of fine things, including luxurious bars of handmade soap. These ultra moisturizing bars are made in small batches of 50 with organic ingredients, containing apricot oil, macadamia nut oil, kukui nut oil, fragrant jasmine oil, and wine. That's right, wine. They even come in different fragrances so you can find one to fit the right mood for every sink, shower, and tub in the house.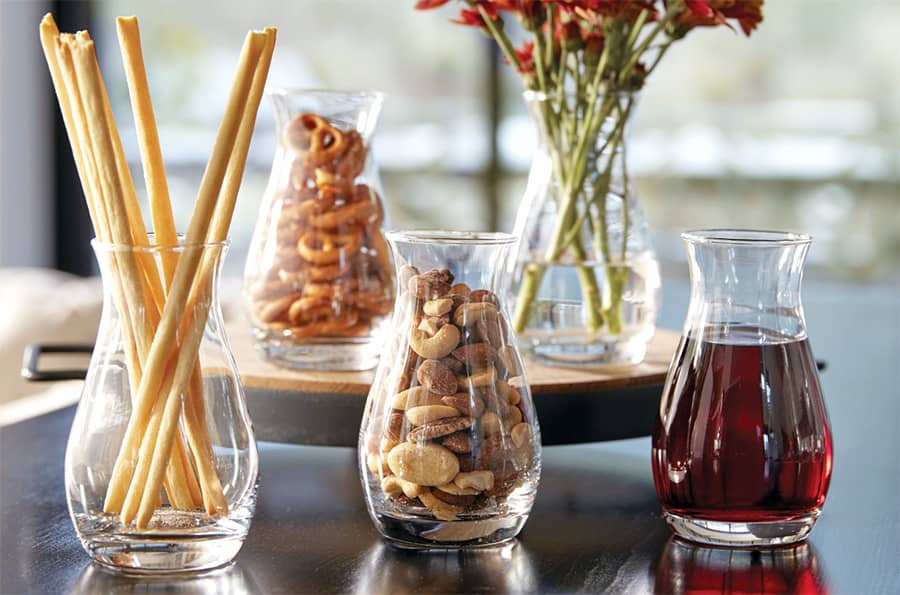 Host a wine tasting party with these delightful glass mini decanters. These versatile mini decanters can be used for small pours of wine, snack mixes, and even as flowers holders. Just the thing for sharing wine with your friends. Each glass decanter is designed to hold 10 ounces.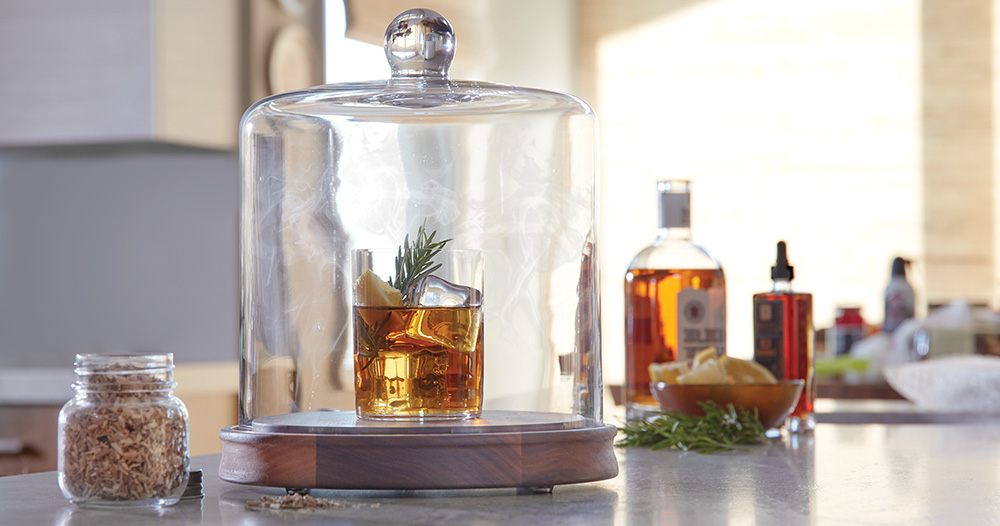 If you know a wine or whisky lover who enjoys entertaining and experimenting with the way flavors converge, this cocktail smoking cloche with smoking gun will be an amazing gift. Give mixed cocktails or spirits extra pizzazz or place meat and cheese for your charcuterie board inside the dome.
The gorgeous, one of a kind base is carved from black walnut and the glass has a functional, yet elegant design. This is a gift they'll love using every time they host a gathering.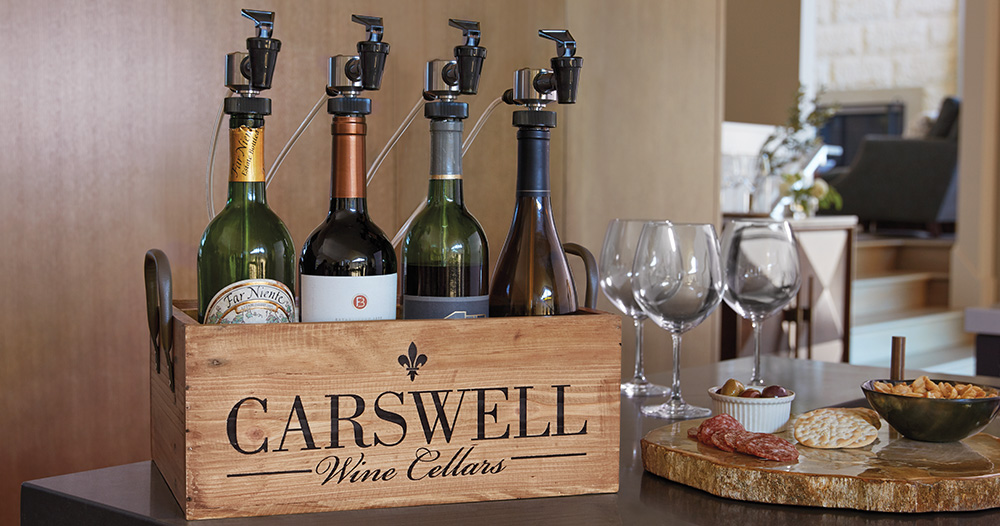 Wine lovers delight in tasting as many wines as they possibly can, but they often feel limited to opening one bottle at a time because they don't want the remaining wine to go bad. Enter the WineKeeper serving station, which can preserve and attractively store up to four bottles of once.
The attractive wooden box is personalized with the recipient's last name to commemorate a wedding, event, or just a special friendship. There are different design variations to choose from that match virtually any style of decor. If four bottles are a bit too much, don't fret. This fabulous gift also comes in a three bottle version.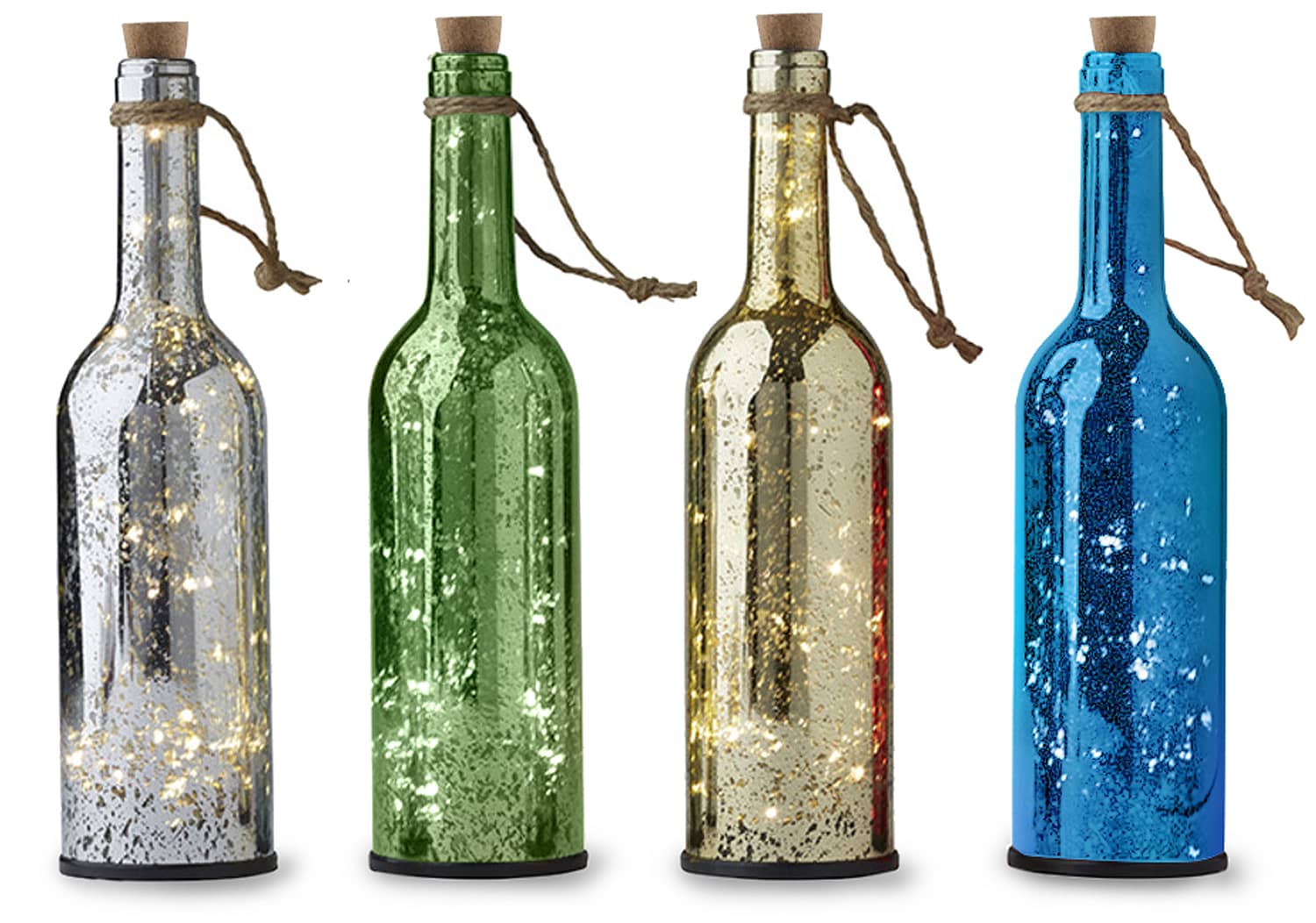 Nothing evokes a festive or romantic atmosphere like the glow of candles and lights. Add a wine bottle into the mix and you have a stunning decoration that shines with beauty and personality. This sparkling set comes with four glass bottles filled with bright LED string lights and decorative stoppers made of jute and cork. They're perfect for parties and entertaining while beautiful enough to leave up all year round. The wine lover on your gift list is going to love them.
The most amazing glass of wine won't taste nearly as magnificent if it's not served at the proper temperature, which can be difficult to gauge, especially if you've just pulled a bottle off of a wine rack or out of your kitchen wine refrigerator. This handy little digital device easily wraps around the base of your wine bottle and displays the temperature so you know if you need to bring the temperature up or down before serving. It makes a great stocking stuffer, too!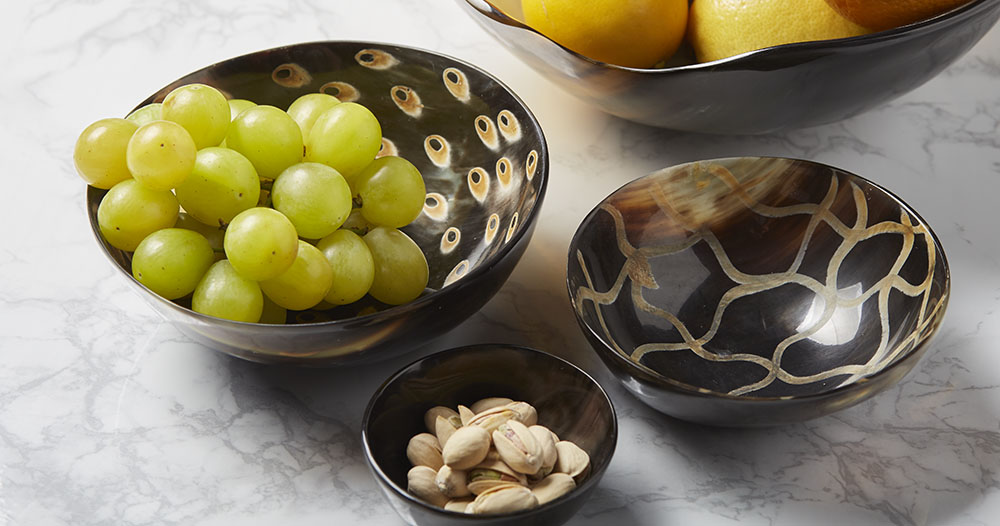 Wine and food go hand in hand, whether a full meal or a simple snack. What better way to enjoy it than in this lovely set of decorative bowls. Each one is unique and made by hand from sustainably sourced water buffalo horn. They nest together for easy storage making this gift as practical as it is appealing to the eye.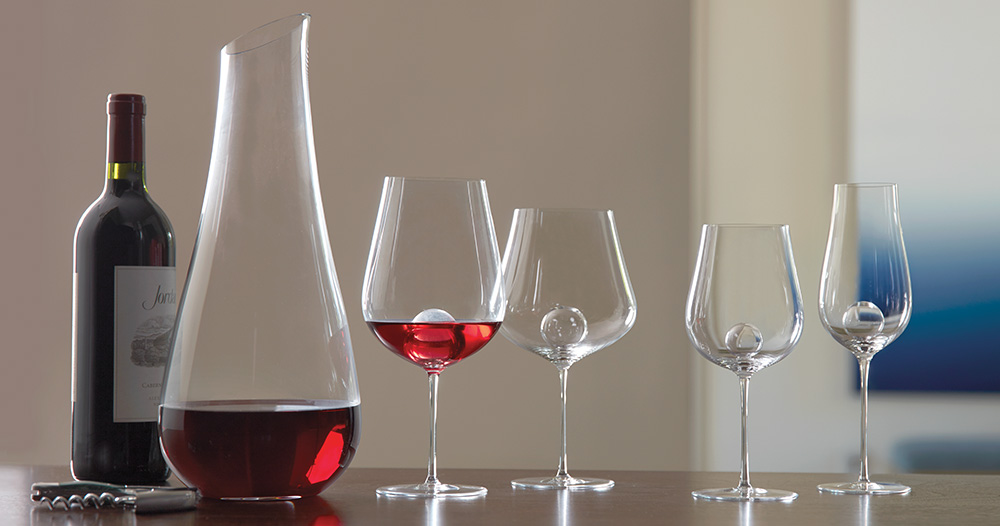 Wine decanters are like corkscrews; a true wine connoisseur can never have too many. There are nights when multiple bottles need to be opened, experienced, and enjoyed. Plus, a truly great wine decanter is also a work of art, worthy of being kept on display. This elegant decanter by Schott Zweisel is no exception. Mouth-blown with Tritan's unparalleled titanium-based crystal, this lithe decanter is lightweight with a streamlined design to aerate wine while taking up less room at the dinner table.
Be sure to save this list so you can refer to it the next time you need a special gift for a wine lover in your life. You'll both be glad you did!
Article by Tamara Gane