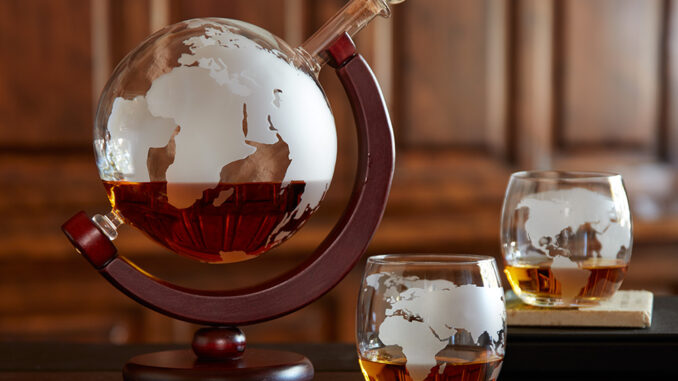 Does your Dad's wine knowledge rival the best of sommeliers? Does he enjoy a fine whisky in the evening? We have a wide selection of accessories that make excellent gifts for him. This easy to follow guide has the perfect present for your wine or whisky loving Dad with gifts under $100.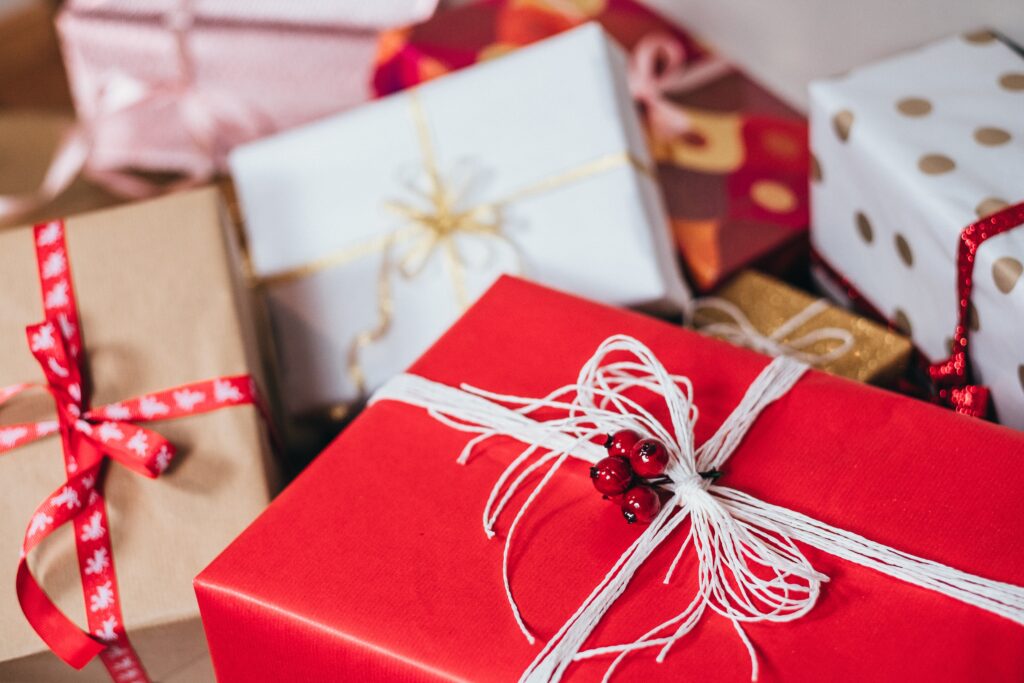 Gifts Under $30
Iceless Acrylic Wine Cooler
This stainless steel and acrylic wine cooler is a wonderful gift for keeping wine chilled without ice. It features double-walled, plastic construction that is designed to maintain lower temperatures so that the wine bottle stays cold, but doesn't get wet or slippery from melting ice. It can accommodate one wine bottle at a time, and the transparent design makes it easy to read the bottle's label while it is in the cooler.
Wine Bottle Thermometer
Dad will never have to guess if his wine is the right temperature with this wine bottle thermometer. He can quickly check the temperature of his favorite wine without opening the bottle. The thermometer's flexible design fits most wine and champagne bottles, and it does not contain mercury or a battery. The display shows temperature in increments of 3 degrees Fahrenheit, and the design around the display lists what temperature is best for the wine you are drinking.
15-Liter Waterproof Cooler
Does dad like to take drinks to tailgating events, the golf course, or the beach? This high-capacity double-layer bag, with its roll-down top and snap closure, is the perfect gift to give him leak-free travel storage for his favorite beverages on ice. The bag is made of heavy-duty waterproof tarpaulin and features a lead-free PEVA lining and welded seams that make the bag completely waterproof. It holds 12 cans or 5 wine bottles and ice.
Gifts Between $30-$50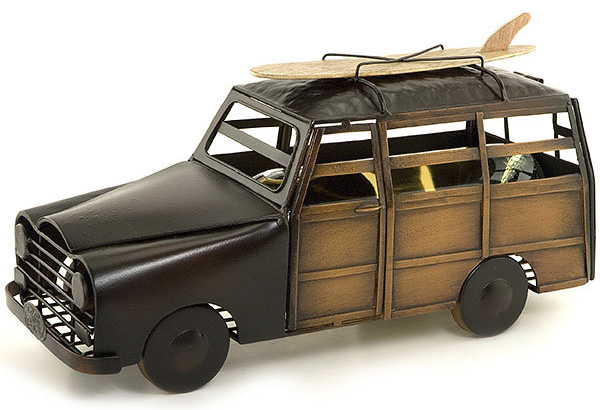 Cork Cage Woody
Keeping the corks from special bottles of wine is common practice among wine lovers, so give your dad a cool place to store them. The Cork Cage Woody is shaped like a vintage Jeep Woody and helps dad put corks on display in a playful way that can go with just about any home decor. This cork holder is handmade from metal and features a soft patina finish. A hinged door makes it easy to add corks at any time, and its size is ideal to hold a lot of corks.
Golf Bag Wine Bottle Holder
This metal wine bottle holder, shaped like a golf bag, is sure to be a hole-in-one with any dad who loves wine and golf. This beautifully handmade holder is crafted from welded iron and fits one Bordeaux-sized wine bottle.
Gifts Between $50-$75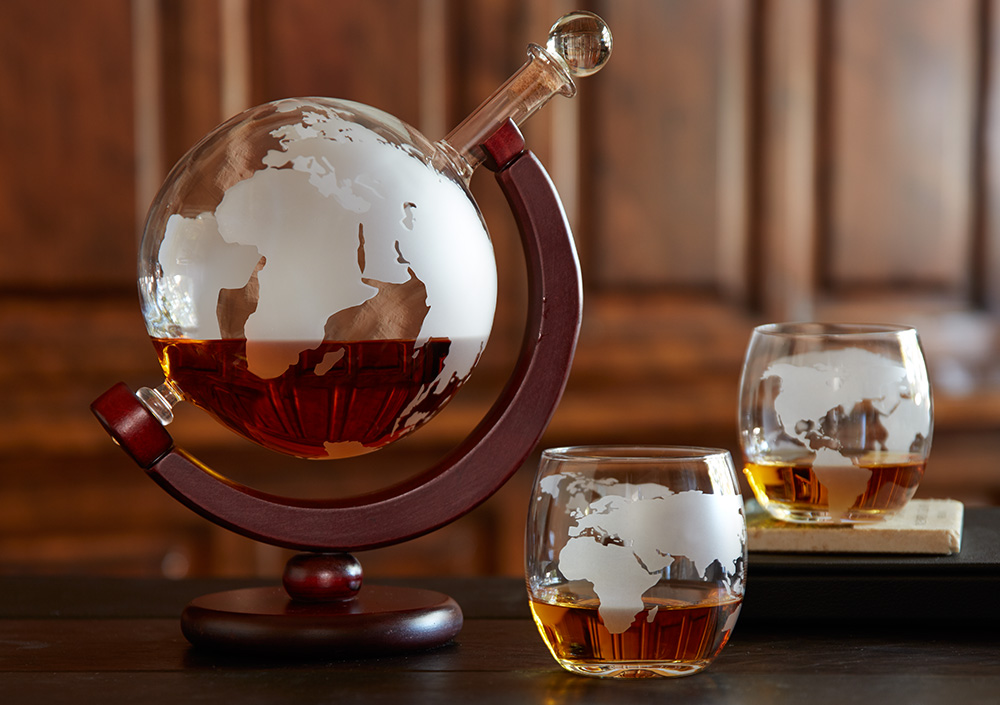 Etched Globe Whisky Decanter and Glasses
If you really want to wow dad, surprise him with this bundle that includes an Etched Globe Whisky Decanter and matching Etched Globe Whiskey Glasses. All pieces are etched with a world map, and the decanter comes with a cork stopper. It spins and can be removed from its stained wood stand. Dad can decant and store 850 ml of liquor in the globe, which is made from lead-free borosilicate glass. The two etched globe glasses can hold 10 1/2 ounces of liquid each.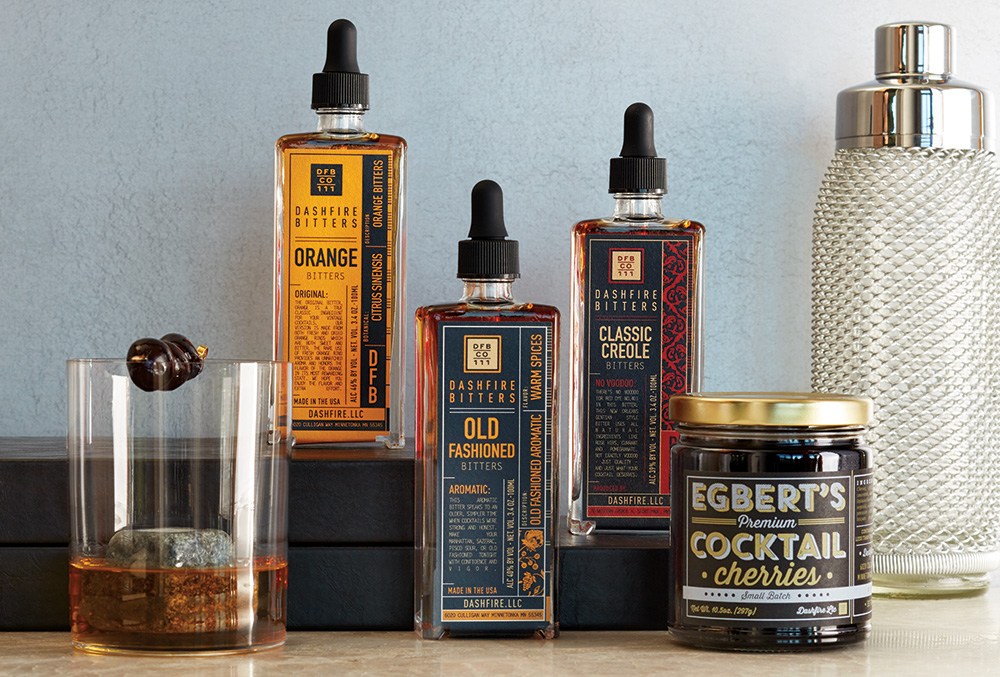 Cocktail Bitters + Cherries
This collection of specialty bitters and classic cocktail cherries will give Dad something unusual to mix with his usual drink of whisky, vermouth or brandy. The Orange Bitters is made from fresh and dried orange rinds, providing intoxicating aroma and flavor. The Old Fashioned Bitters is strong and gives classic cocktails, like the Manhattan and Old Fashioned, more vigor. The Classic Creole Bitters offers sweet flavors like pomegranate, rose hips and cherries to put a bit of voodoo magic into his cocktails. The Egbert's Cocktail Cherries are rich and flavorful, providing hints of warm autumn spices. To use, simply drop a dash or two of the bitters to liquor, then garnish with the cherries to create a cocktail that is rich and flavorful.
These gifts for the wine-loving dad are affordable and can be combined to create a gift that is sure to impress, or you can buy one as a stand-alone gift and give dad something he is sure to treasure for years to come. No matter what you choose, holiday gift giving for dad just got a lot easier!
About the Author: Angel Albring is an award-winning journalist, freelance writer, and aspiring author. She is a wine lover and is particularly creative with gift-giving. She lives in South Florida with her husband five children.