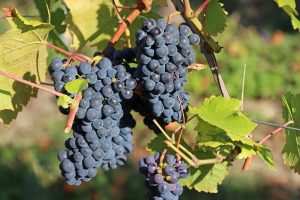 Did you know that vineyard-farms the world round use animals for weed and pest control, especially at organic and biodynamic wineries? That's right! Chickens, geese, and goats peck and munch to their hearts' content on every wine-friendly continent; while indigenous species enjoy equal employment opportunity, such as: llamas and armadillos in South America, sheep and kune kune pigs in New Zealand, and peregrine falcons in California.
Regarding the practice, Oregon vintner-farmer, John Paul, of Cameron Winery says: "Diversity adds strength; that's the bottom line." It is why he and a number of Willamette Valley producers created the Deep Roots Coalition which emphasizes terroir foremost.
In fact, no matter what continent I've visited, most vineyard-farms (as opposed to commercial vineyards) raise vines without pesticides, herbicides, synthetic fungicides, or even irrigation—a practice called dry-farming. This forces roots to dig deep in search of moisture and micronutrients, allowing grapes to grasp onto the essence of each land-layer nurturing their growth—true terroir at work!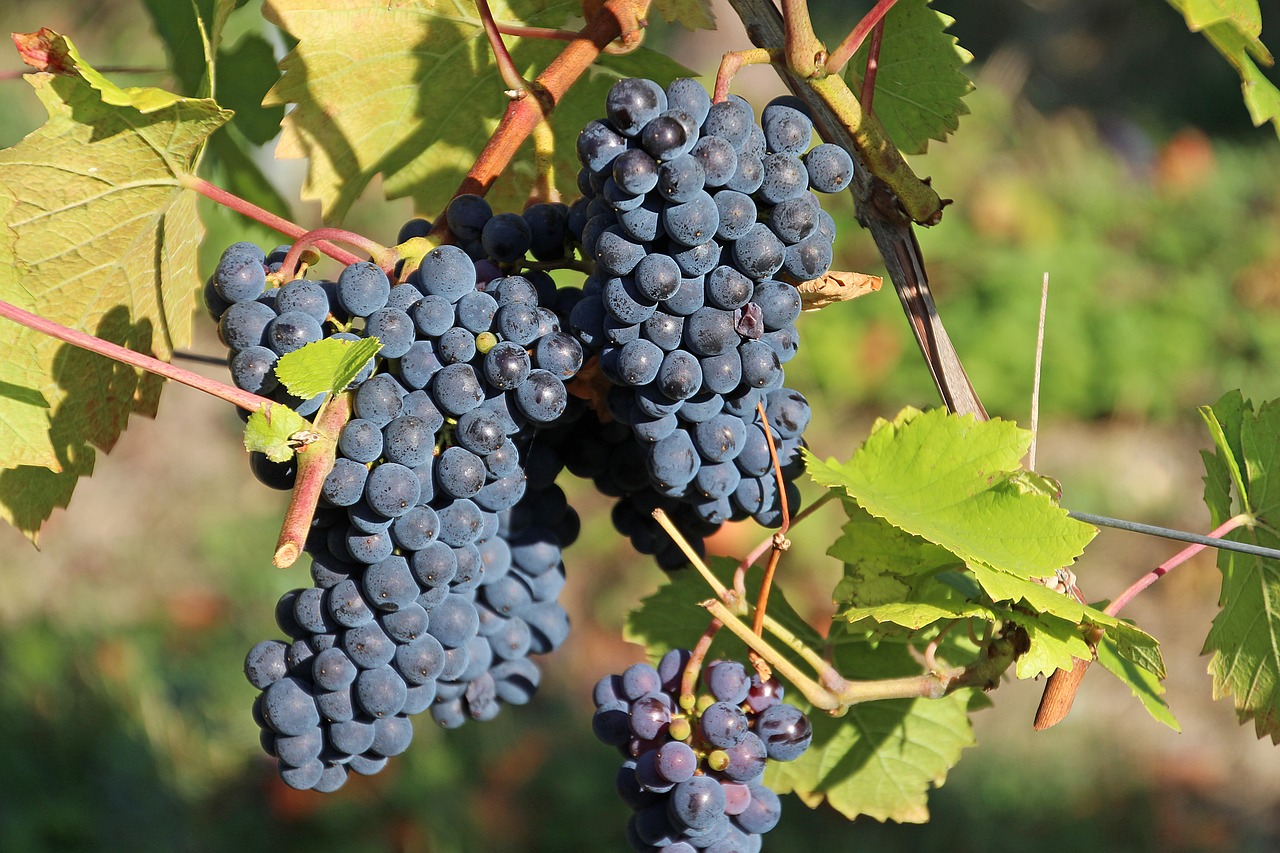 This got me thinking: every year, we welcome twenty or so food-and-wine-savvy friends to our "Orphan Thanksgiving." And each year, more ask for increasingly detailed information about everyone's food origins and ingredients. While everyone wants everything on the table to be as healthy as possible, we appreciate those who preserve enjoyable, time-honored recipes that may be light on 'health' but heavy on replacing old-school processed ingredients with 'wholesome' or organic substitutes. Regardless of calories, the group applauds overall sustainability.
So, newly inspired, this year's goal is to transform my moderne city-crib into 'rustic-chic farmhouse', and expand farm-to-table mindfulness outside the menu. I know my guests will appreciate being surrounded with as much au naturel good vibes as possible. That means first priority: hit up IWAwine.com—they are always a reliable one-stop-shop.
And sure enough, within minutes, I already found more than a few ways to bring a little vineyard-farm into this year's Thanksgiving or Christmas celebration. And since most custom-personalized items take 3-4 weeks, if I act fast, they will arrive just in time for our feast!
1: REFRESH THE FUNDAMENTALS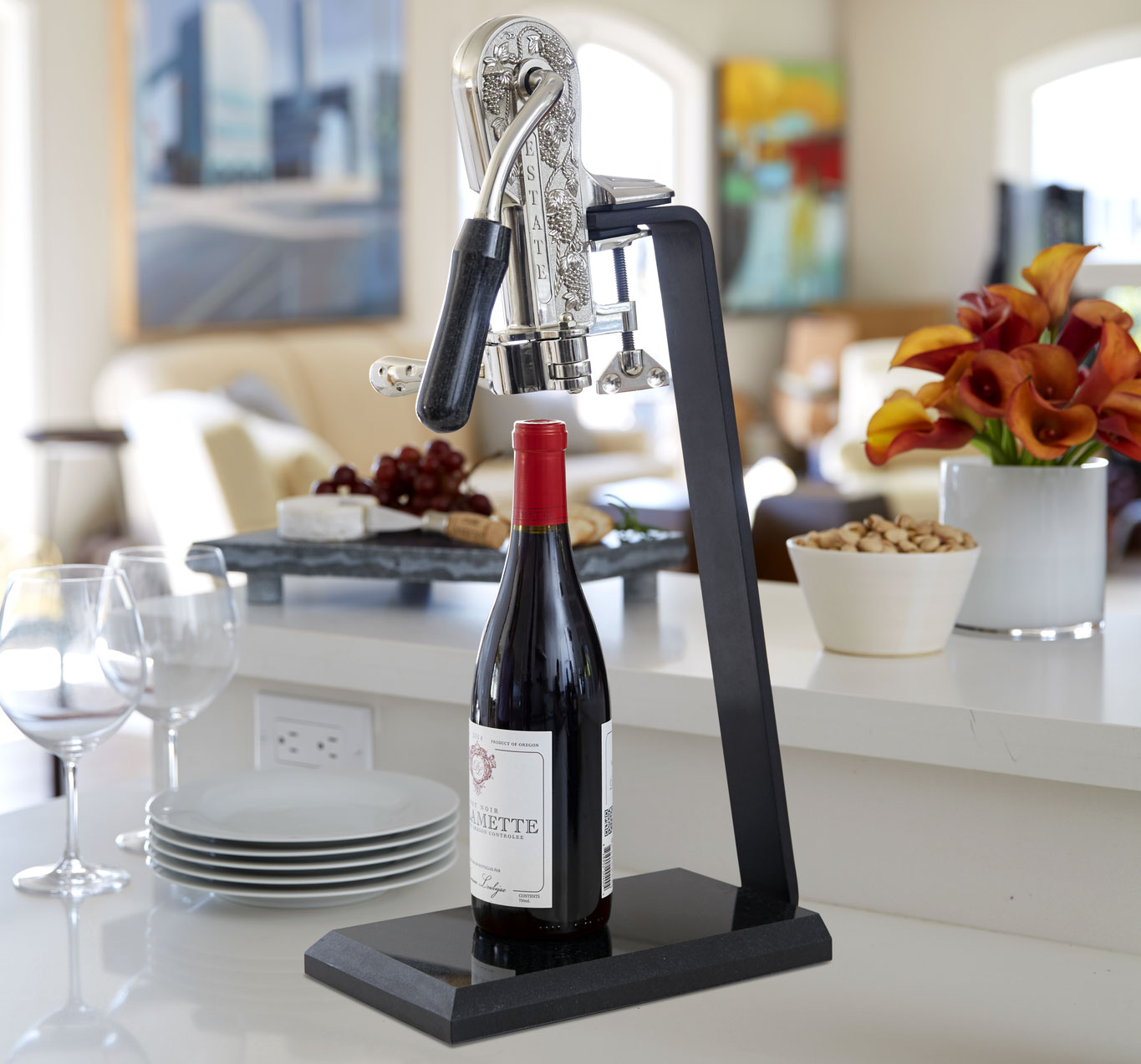 Classic Antique Estate Opener
Comfy, sturdy marble handle and etched silver looks antique but makes opening bottles a breeze!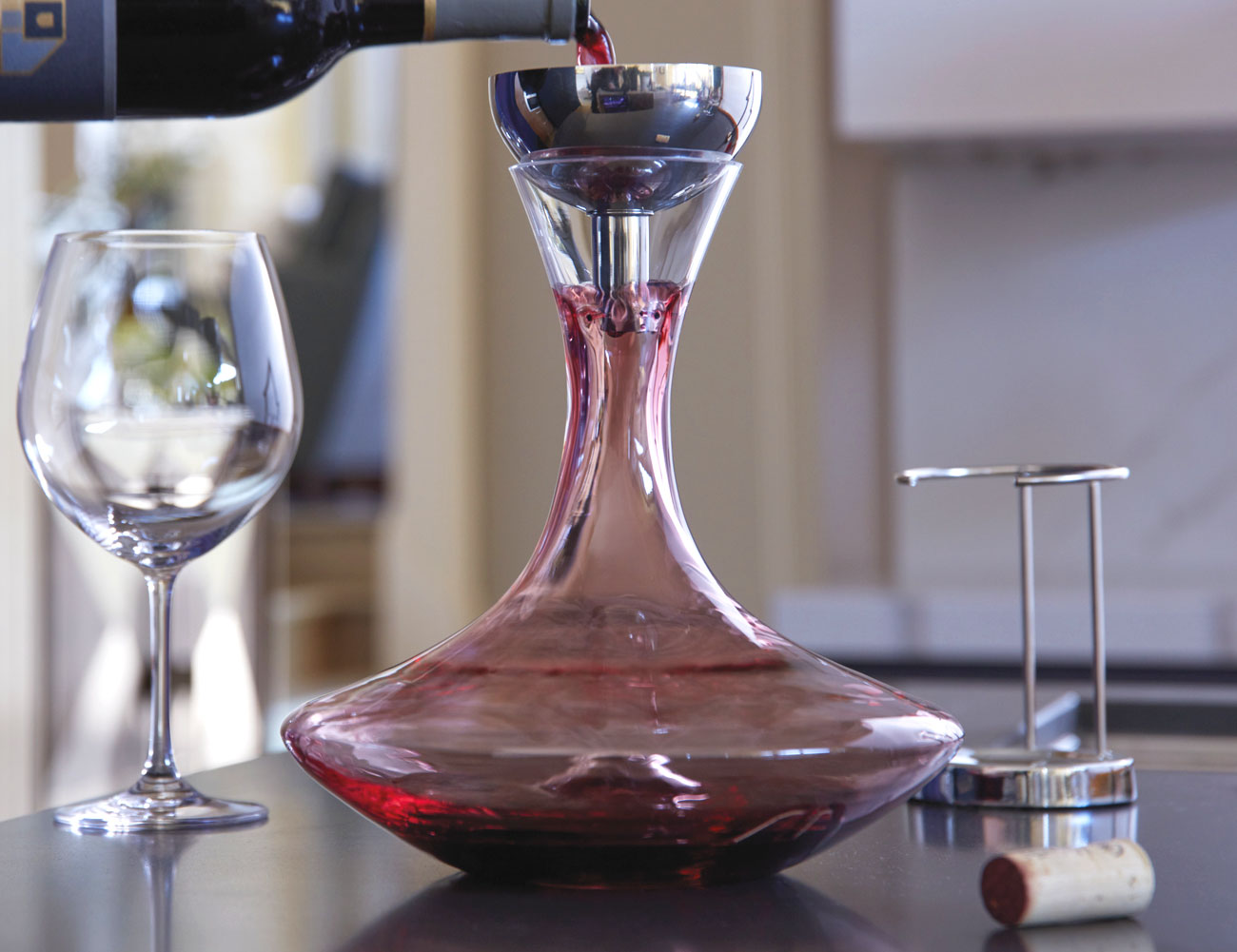 Ultima Decanter & Funnel Set
Attractive and practical, with trademark Ultima quality and 10 year guarantee.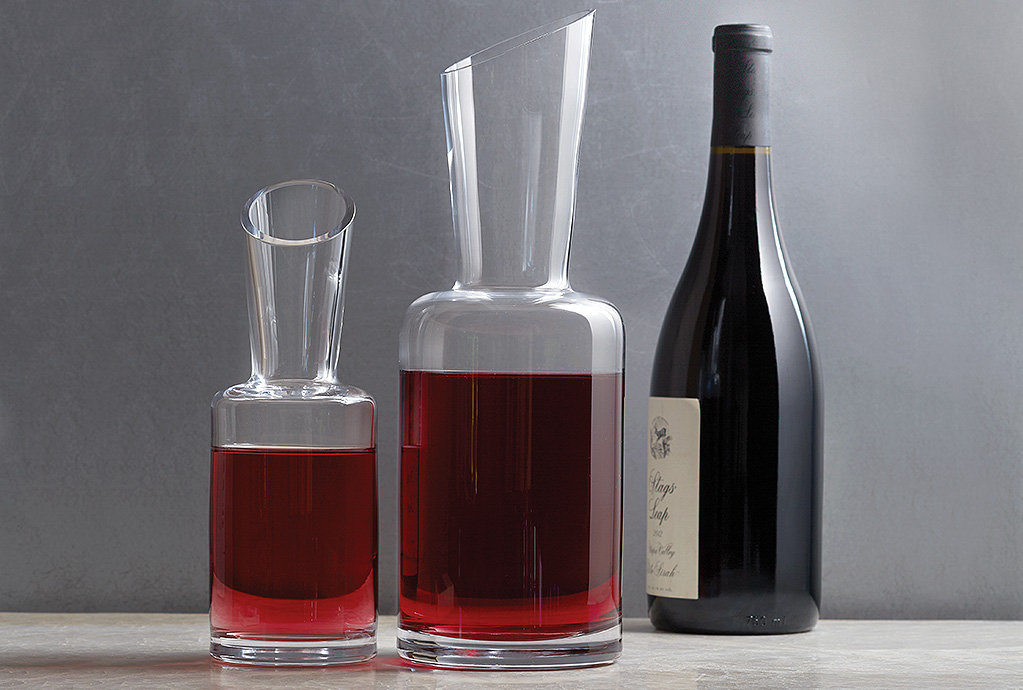 Wine Decanters
Every guests' bottles have a chance to shine…
Glassware Drying Stands and Cleaning Supplies
One per decanter or wine glass set makes clean-up fast!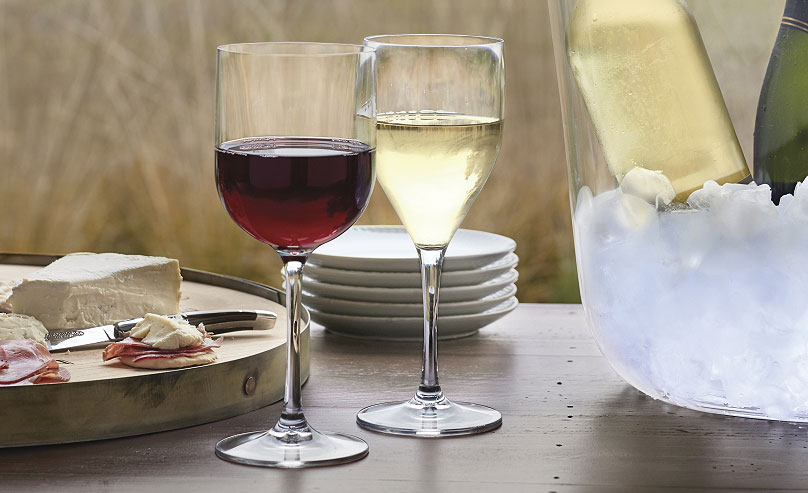 Italesse Polycristal Wine Glasses
Brilliant transparency from European polycarbonate. Breakage-resistant. Dishwasher-safe. Long-lasting. Great for outdoor service, too. Available in red & white versions.
2: SET THE MOOD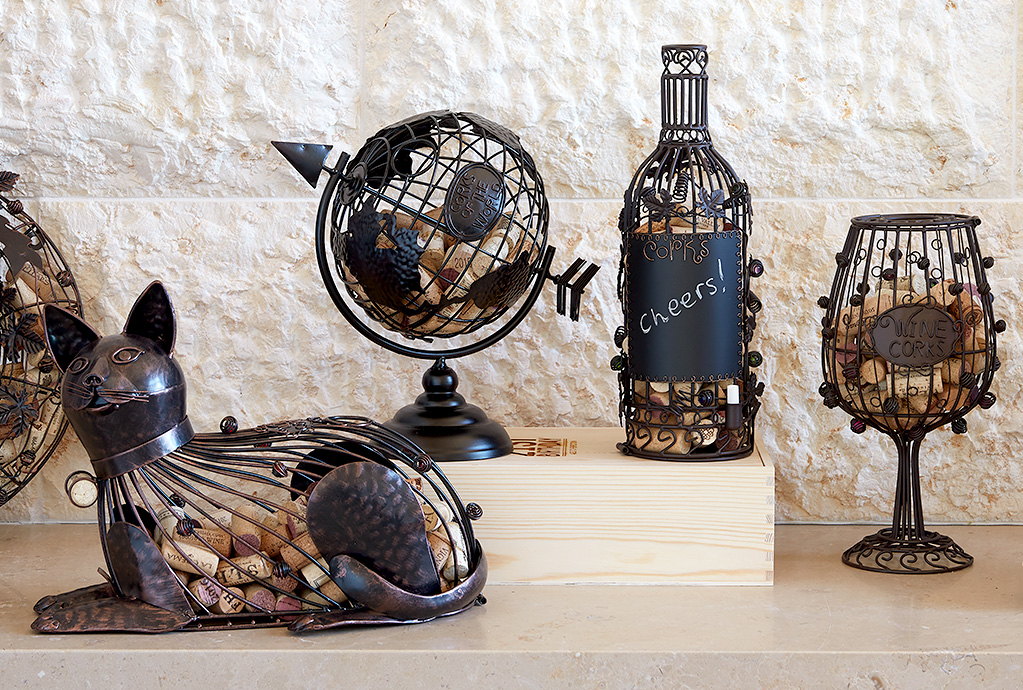 Cork Cages
Why throw away the cork when you can collect them? Artisanal farm-theme styles include: House, Woody Truck, Kitty Cat, Corky the Dog, Rooster, Cow, Wine Glass, Wine Jug, Guitar, Cowboy Boot and Wine Barrel.
Not Just for Corks! For clever themed décor, I'll buy multiples to fill with decorative craft materials such as: peat moss, grapevine, raffia, river rocks, fabrics or paper—even one for matches near my fireplace!
Also available are cork cage bottle-stopper versions in Wine Barrel, Cowboy Boot, Watering Can, Corky the Dog or cork cage ornaments for Watering Can, Guitar, Cowboy Boot, Corky the Dog, Teapot, and Bird's Nest.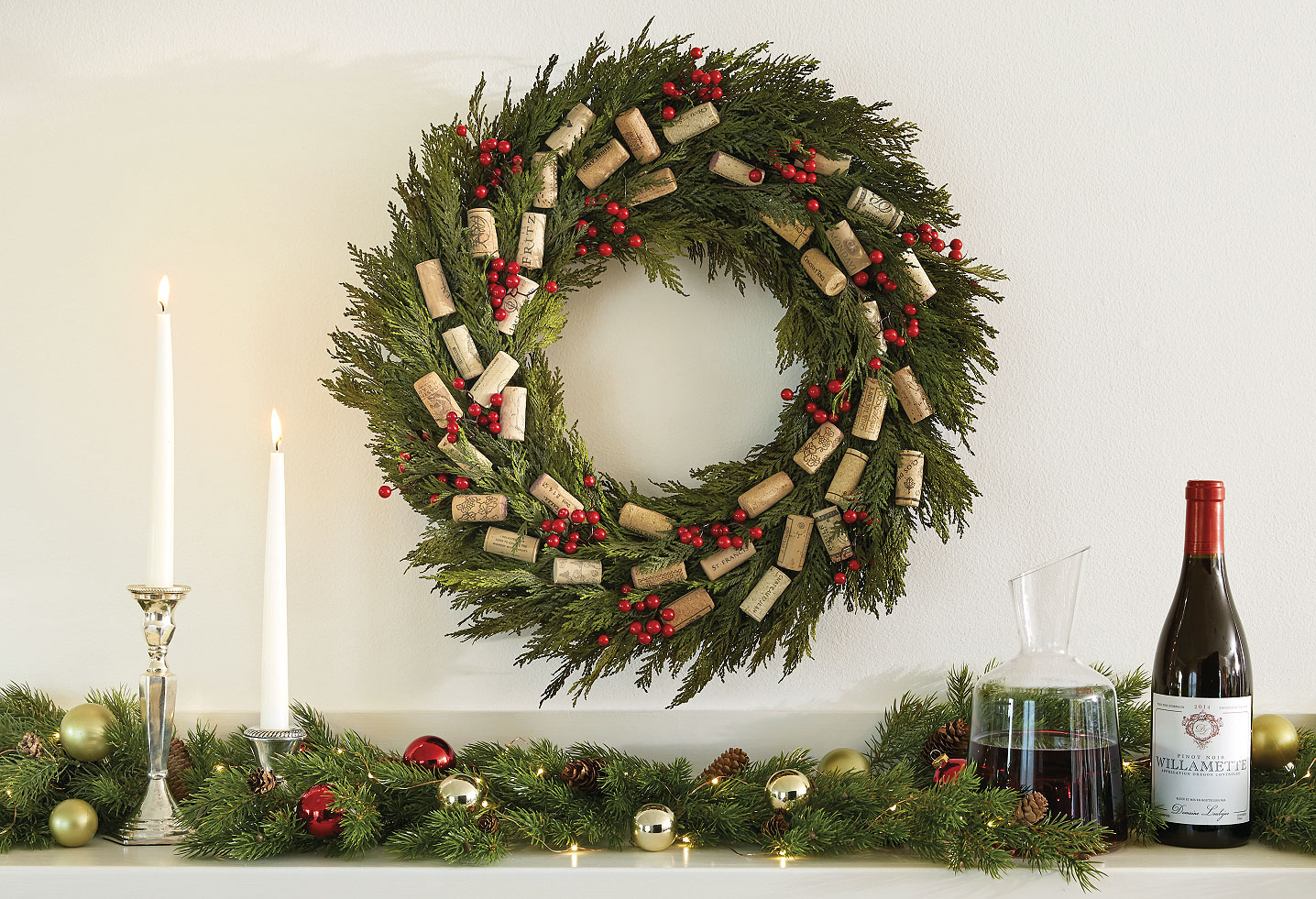 Wine Country Celebration Wreath
Natural cedar boughs with corks and faux bright red berries. Lasts approx. 3 mos. Hang inside over buffet or bar; or use in dramatic table display.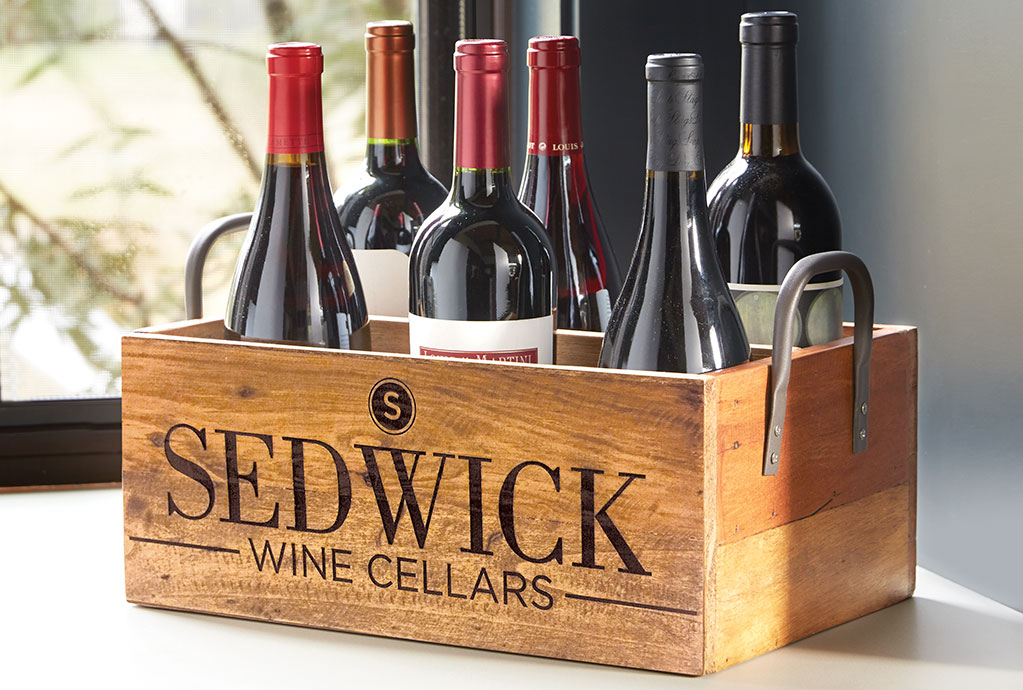 6-Bottle Personalized Wood Carrier
'Chic-rustique' way to present evening's wines. Recycled wood with wrought iron handles.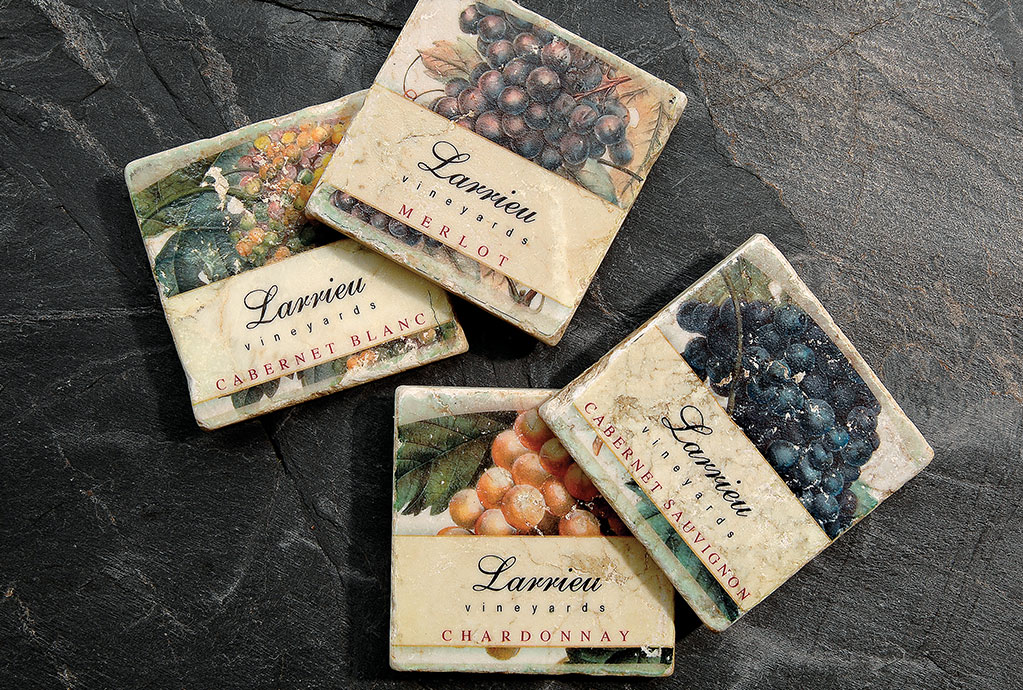 Personalized Coasters
Tumbled marble or stone coasters protect surfaces with class and are available in various designs.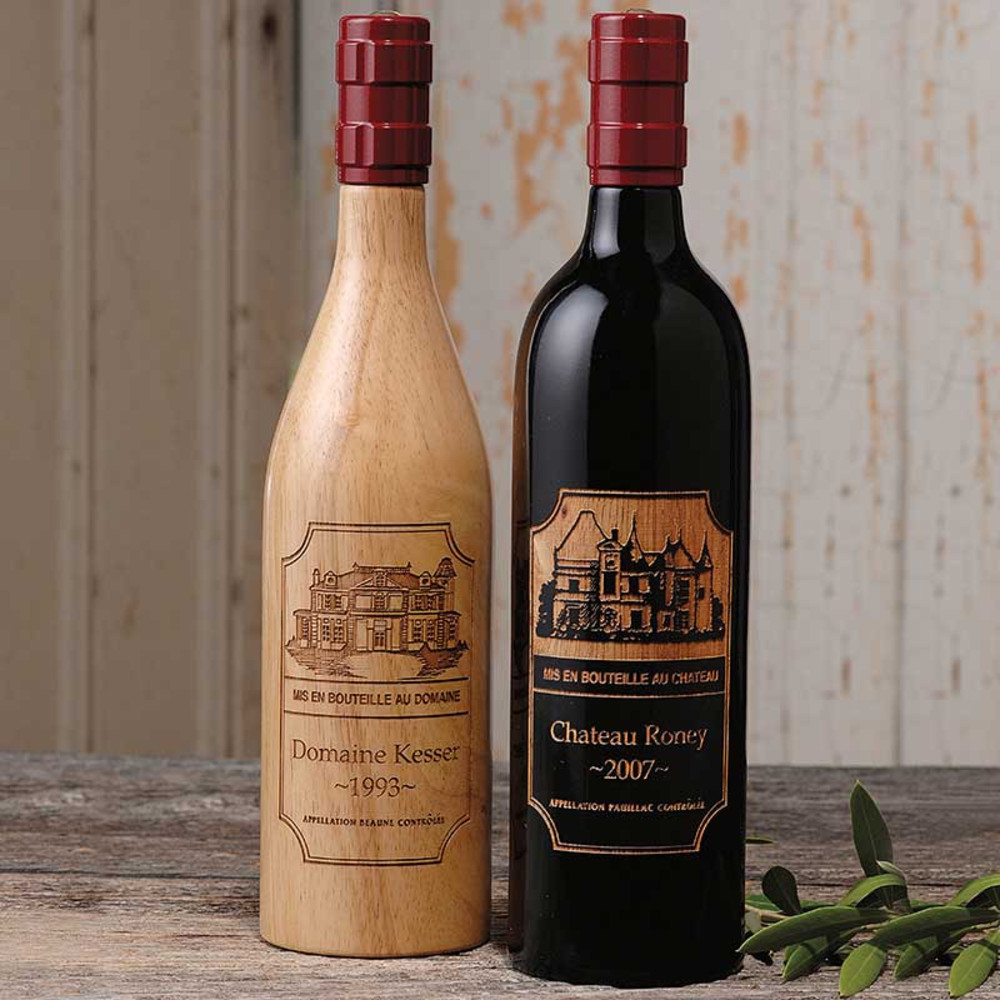 Personalized Wood Peppermills
Pass the pepper? Sure! But no one will want to let go of this gorgeous etched wood grinder. Select color, bottle shape, and engraving style.
Personalized 18-Inch Lazy Susan
This oak barrel top has a sturdy iron rim. Note that lead time for engraving is 3-4 weeks. If you miss Turkey Day – shoot for December or New Year's events!
3: APPS & APERTIFS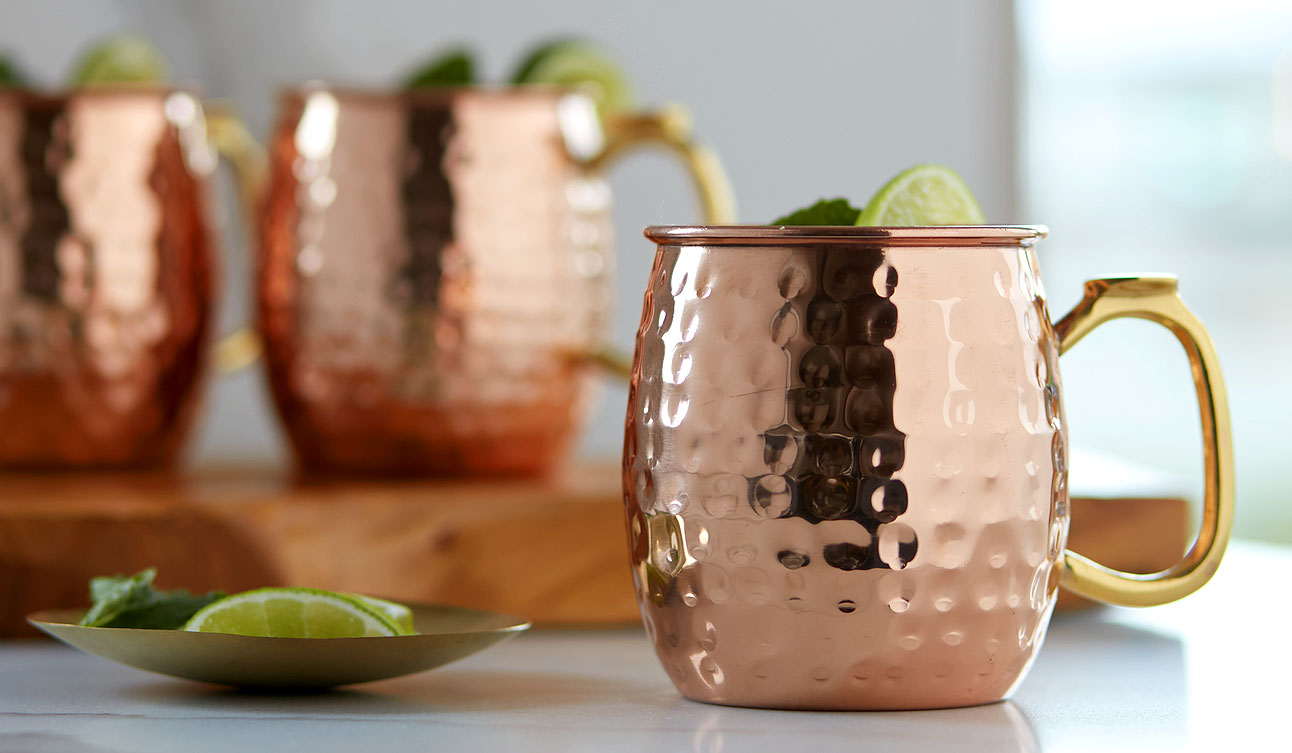 Copper Moscow Mule Mugs
100% hammered copper with real brass handles. Vodka, ginger beer & lime not included.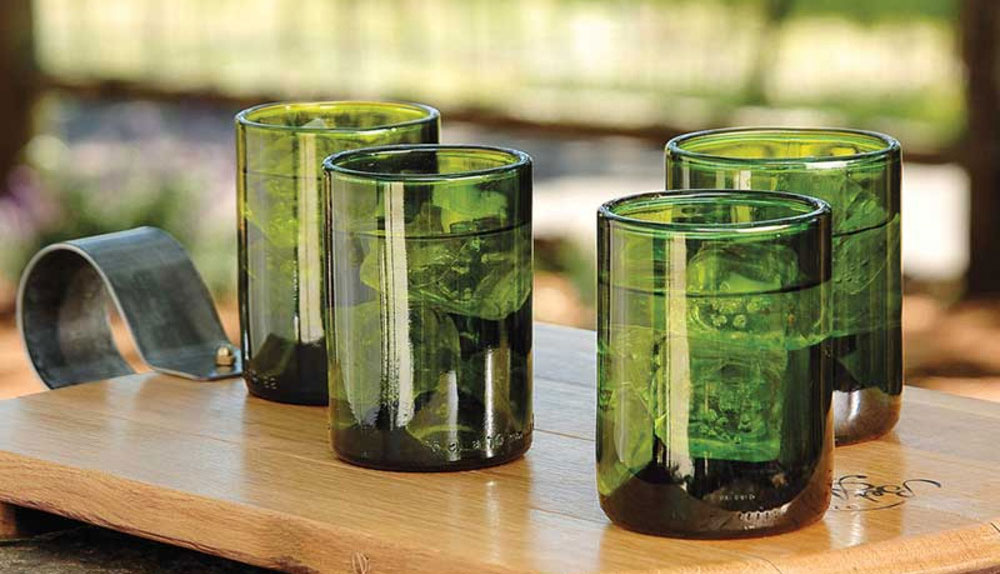 Green Recycled Wine Bottle Tumblers
Repurposed bottles promote sustainability—a great conversation starter.
Oak Barrel Whisky Kit with Cask
Miniature cask for aging and storage. Personalizable. Try it with the Whisky Flavors Kit of Kentucky Bourbon, Tennessee Whiskey, or Highland Malt Scotch flavor infusions.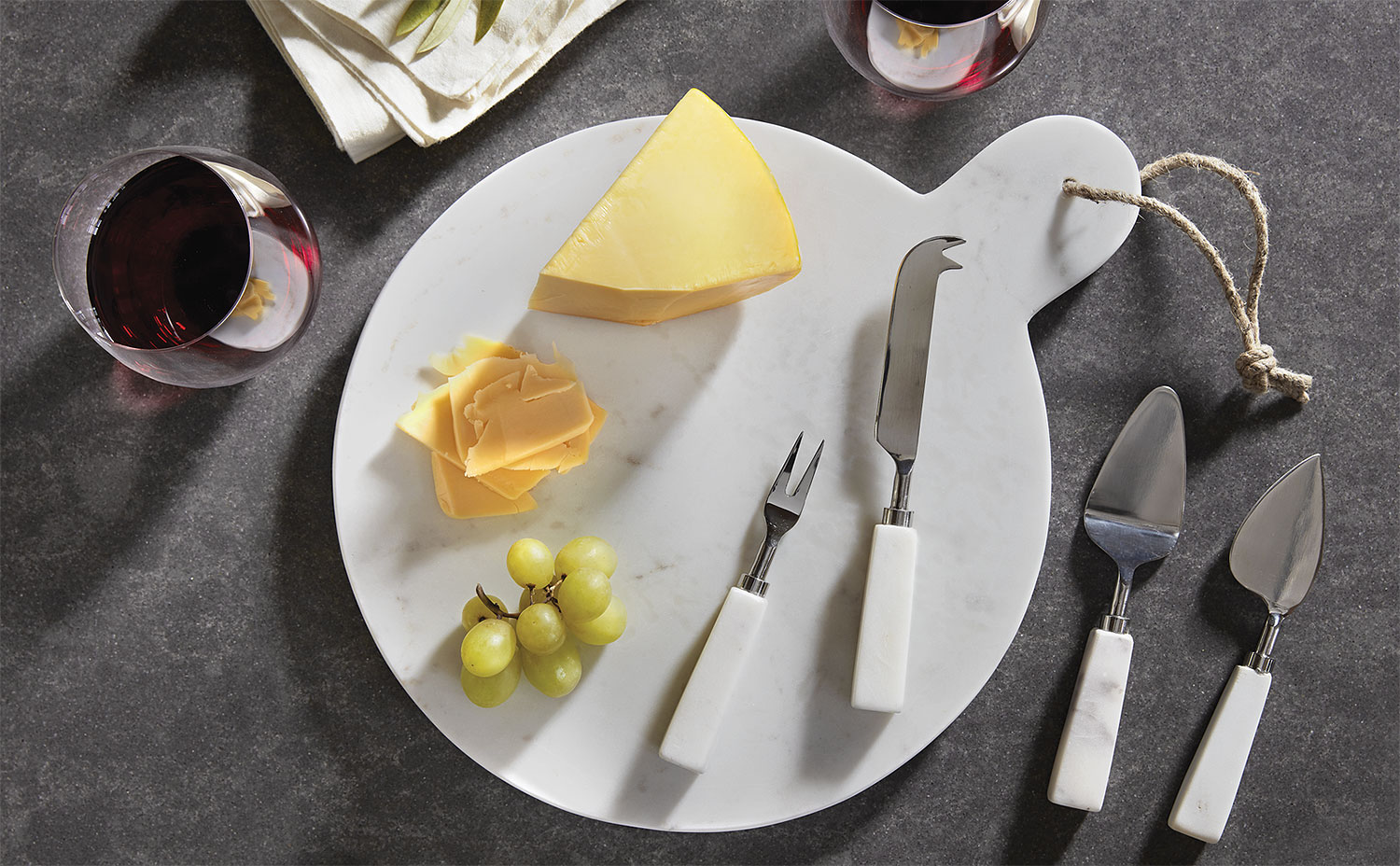 Marble Serving Board with Cheese Knives
Pristine white marble; stainless steel knife blades; jute handle for easy storage. Yay!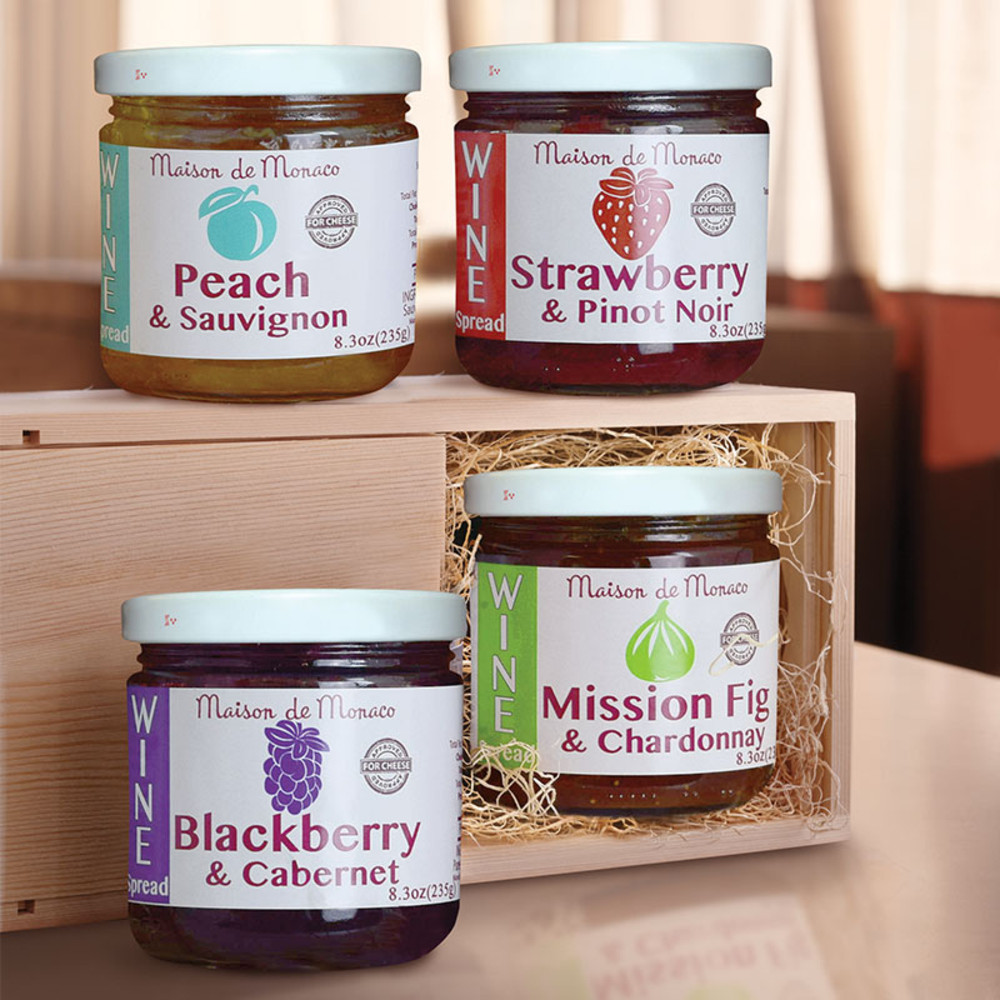 Wine-Fruit Preserves Gift Set
Four delicious, slow-cooked flavors complement any spread. I'm using mine on a pre-feast cheese board with charcuterie. Gluten-free, low-cal, half the sugar of traditional jams. Pine crate packaging.
4: FINISHING FLOURISHES
Rainbow Graf Lantz Wine Glass Markers
Guests can identify glassware with beautiful, lightweight, natural merino wool.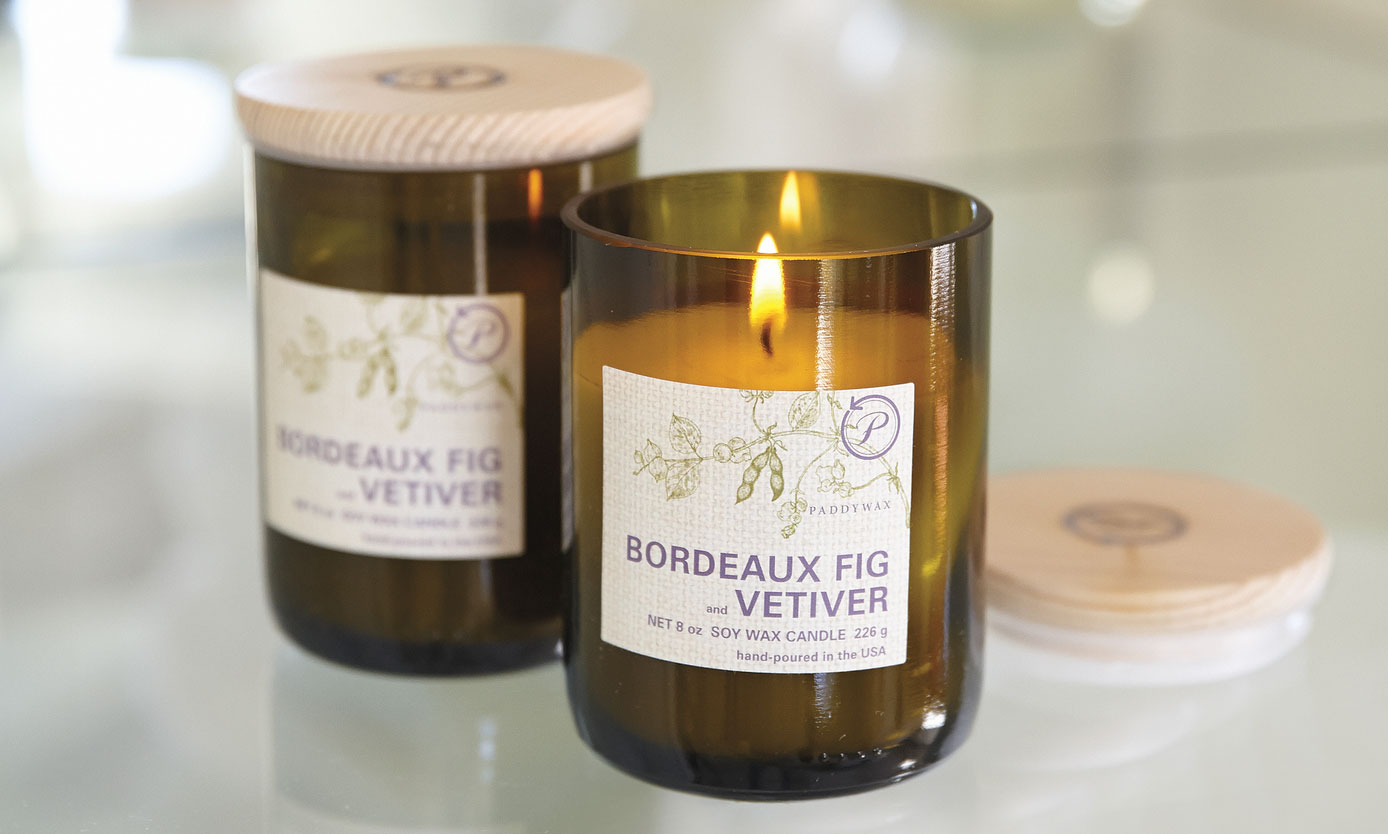 Eco-candle in a Bottle
Re-purposed wine bottles available in four terrific scents. (Thyme-olive is my favorite.)
Vintage Tea Towels
Flour sack: reminiscent of vintage designs inspired by Napa/ Sonoma wine country. MMM, homey.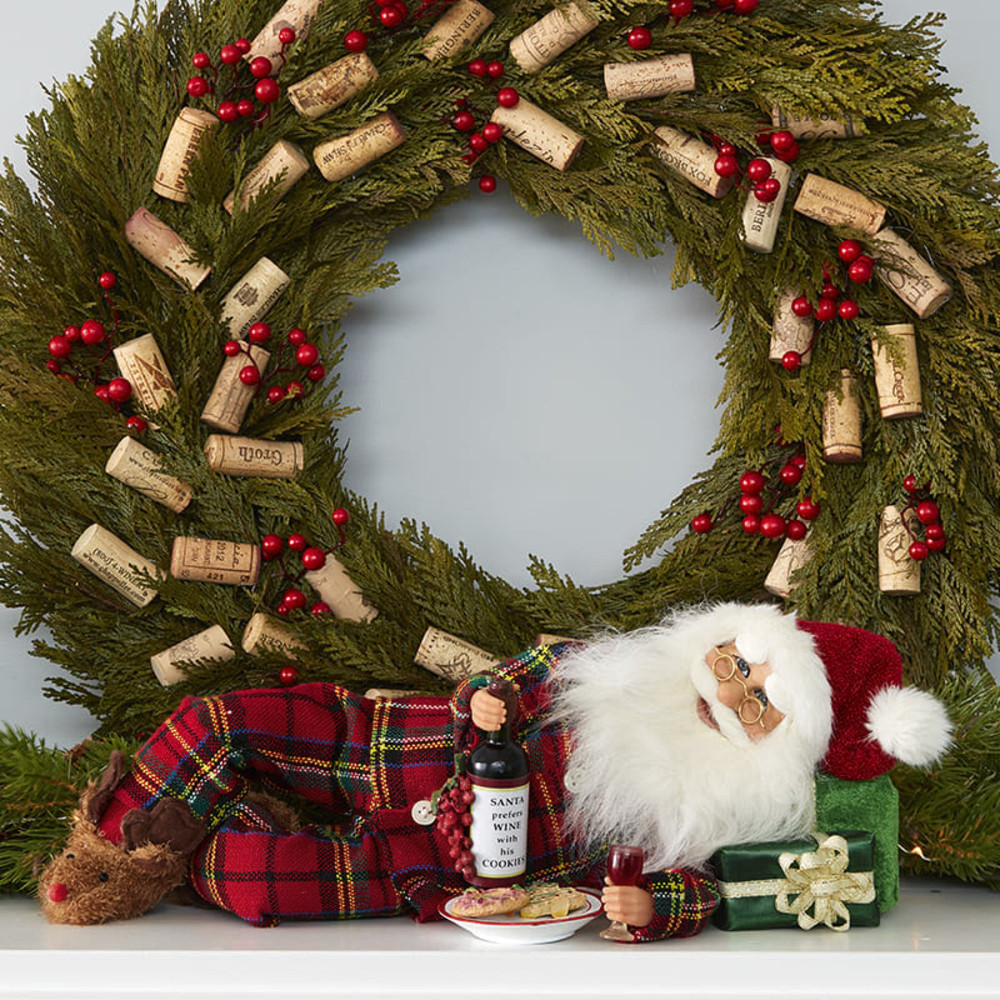 Wine & Cookies Santa Collectible
Festive & homey Santa reminds us what he'd really like for Christmas. I like a little kitsch in my kitsch-en.
VINTNER-FARMER TIP: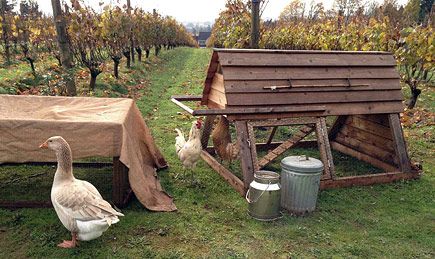 Chicken coops move up & down vineyard rows to distribute fertilizer at Cameron Winery, OR.
According to John Paul of Cameron Winery in Oregon, when someone says they "make wines in the tradition of Burgundy," ask the following:
Are your grapes grown without the use of irrigation?
Are your wines fermented with indigenous yeasts from the vineyard?
Are your wines generally aged in small oak cooperage for a minimum of 18-20 months?
Do you sometimes speak French in the cellar?
If they answer "No" to any of these questions, then they are "faux Burgundians!"
Curious to know more about biodynamic wine and organic farming practices? Check out this recent article.
Seattle-based writer, Lori Stevens, supports wineries that double-up as working farms by purchasing their artisanal products and produce as well as their wines.