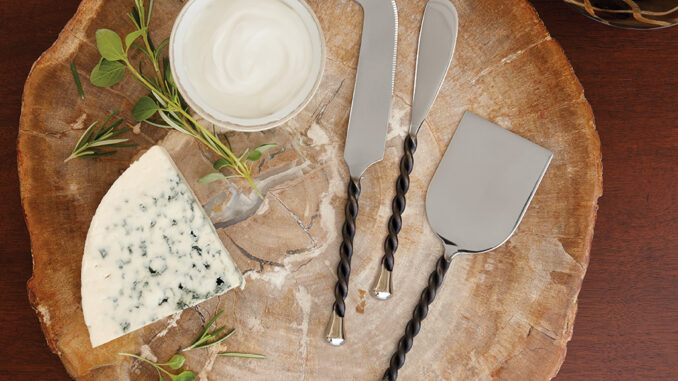 She's the glue that holds the family together, the one who always remembers little details and makes everyone feel special. If your mother loves to entertain, consider these 11 gifts that will help her host charming parties, from book club gatherings to family potlucks. Some of them are customizable, so you can put your own personalized stamp on your holiday gift to let her know just how much she means to you.
Under $200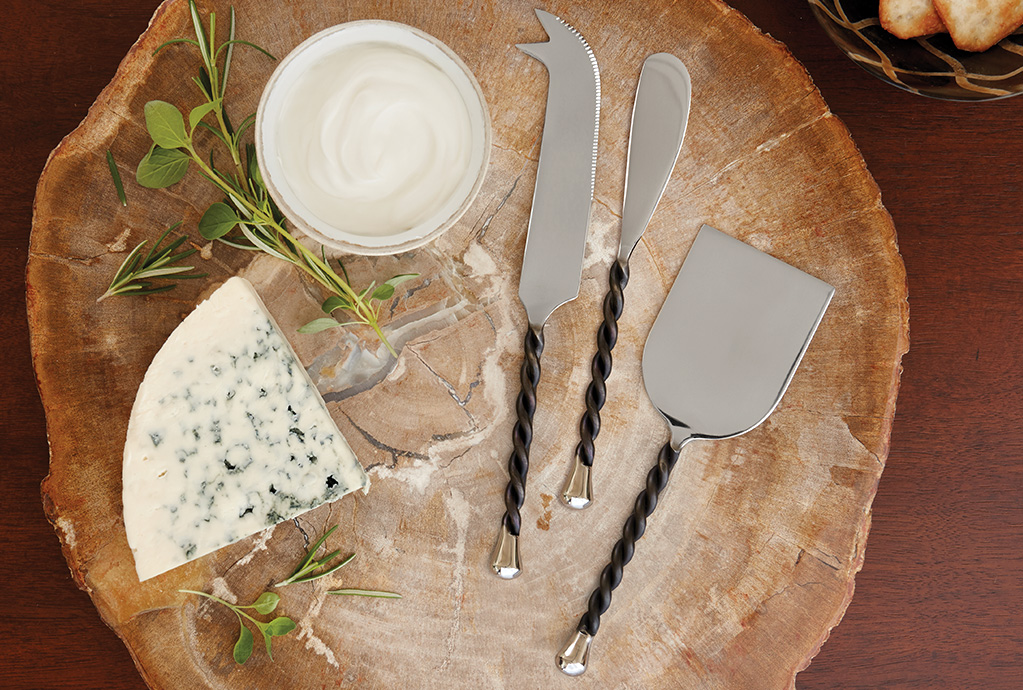 Artisan Cheese Knives
Where there's wine, there's cheese (or at least there should be). If you need one more stocking stuffer to surprise your mom, consider this artisan cheese knife set, which comes with three stainless steel knives. Whether she prefers parmesan or gouda, these rustic knives can get the job done while looking elegant on a serving platter — there's one for semi-hard cheeses, one for soft cheeses and a serving knife.
Spiegelau Vino Grande Champagne Glasses
The next time you have something to celebrate, whether that's a birthday or ringing in the New Year, she'll definitely want to break out these Spiegelau Vino Grande champagne glasses and pour some bubbly. This four-glass set is made in Germany from lead-free crystal. The glasses are durable and chic, plus they're dishwasher safe.
Handbag Cork Cage
If she loves to have a glass of wine with dinner, then chances are she has quite a few corks around the house — why not use them to decorate? This whimsical handbag cork cage can help you do just that. The soft patina will match any decor color scheme, plus the multi-colored glass accents add a bit of playfulness.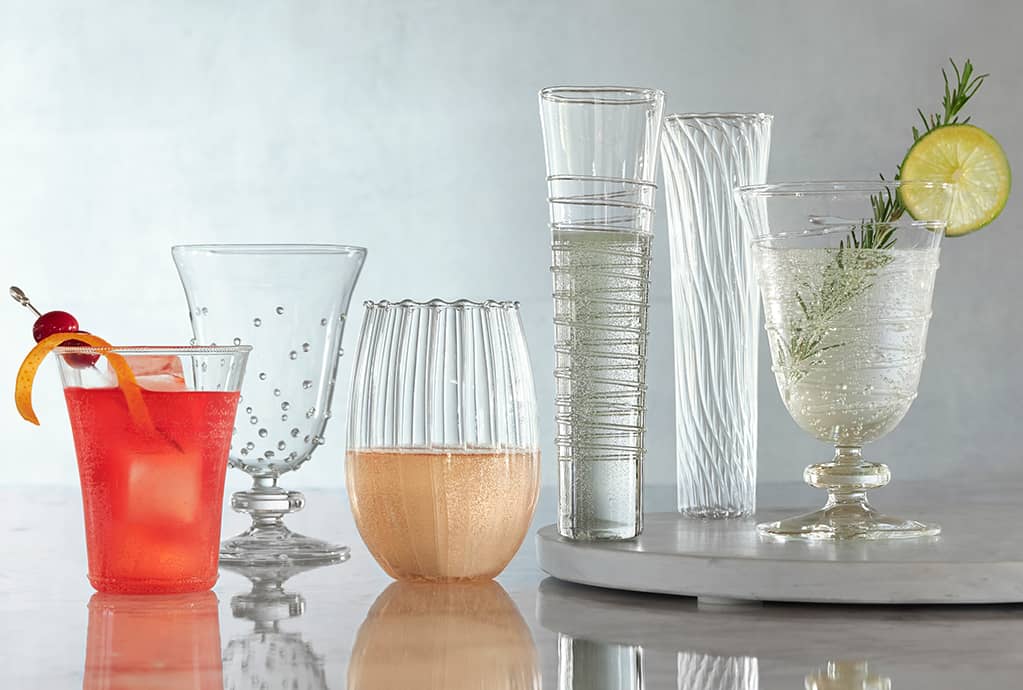 Mardi Gras Collection
These handmade, textured glasses will add sparkle and personality to any party. Each glass features a unique pattern, including stripes, dots and swirls. They are available as flutes, tumblers, goblets and stemless glasses.
Reindeer Place Card Holders
Throwing a holiday dinner party soon? Make good use of these adorable reindeer place card holders, made with an antique metal finish. Their prancing design will add a bit of whimsy to your holiday place settings, as well as tell your guests where to sit. They'll look perfect next to your red and green napkins, festive dishes and, of course, your wine glasses.
Crafthouse Bar Tools and Shaker Set
This elegant bar tools and shaker set has a timeless design, which means she'll be able to use it to mix yummy beverages for years to come. The commercial-grade set was designed by Chicago mixologist Charles Joly and creates a feeling of nostalgia for the Prohibition era. It features a Boston shaker and Hawthorne strainer, as well as a muddler and a multi-functional jigger.
Personalized Sandstone Coasters
These colorful sandstone coasters are both adorable and affordable, making them the perfect stocking stuffer. She'll love the intricate illustrations and bold gem tones used on these durable coasters (they look especially great with a glass of deep red wine on top of them, though they can hold any beverage of your choosing).
Personalized Lazy Susan
This elegant serving option will be a stunning addition to any table setting. The unfinished oak is shaped like a wine barrel, with an outer rim of galvanized steel with copper accents. Personalization is included in the price.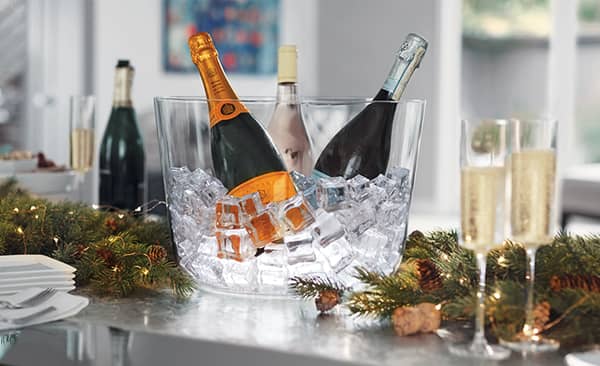 Italesse LED Chilling Tub
Chill wine, Champagne and other beverages in this oversized, lightweight ice bucket. The LED base shines through the ice for a dramatic effect and is easily rechargeable. It holds up to 4 wine bottles, and is made in Italy.
$200-500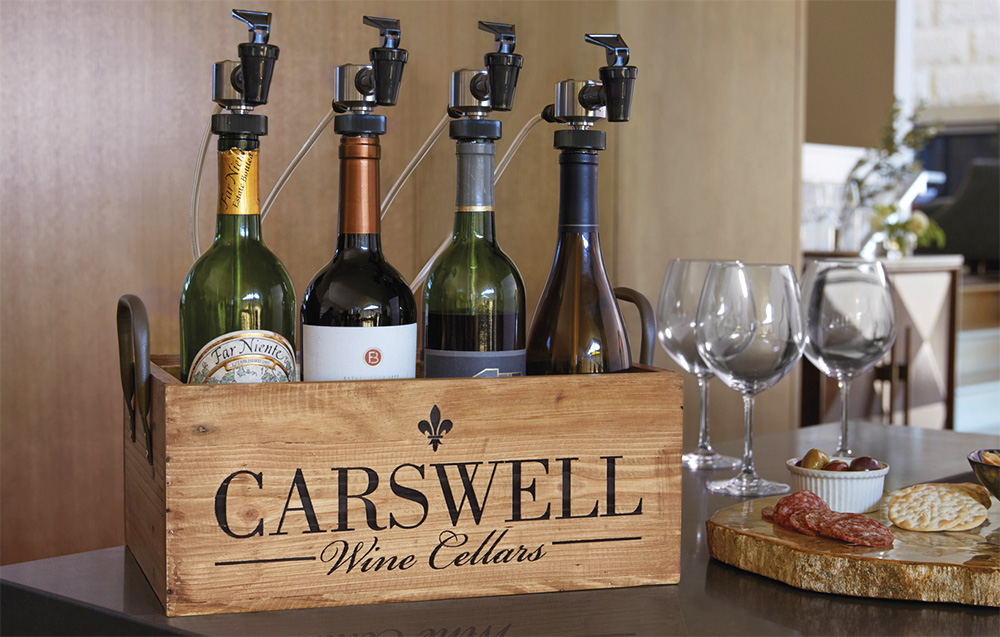 WineKeeper Personalized Serving Station
This personalized serving station definitely needs to be on your gift list. You can completely customize it, choosing between vintage, modern and wedding for the overall design. Then, select which icon you want to appear above the text — a circle with a letter, a fleur de lis, a crown, a circle with grapes or no icon. You can also enter the text that you want to appear on the side of the serving station. It's super functional, too, featuring four stopper faucets, a four-way manifold, a disposable argon cylinder and a single-stage regulator. Plus, the carrier itself is made from recycled wood, so you can feel good about giving her something sustainable.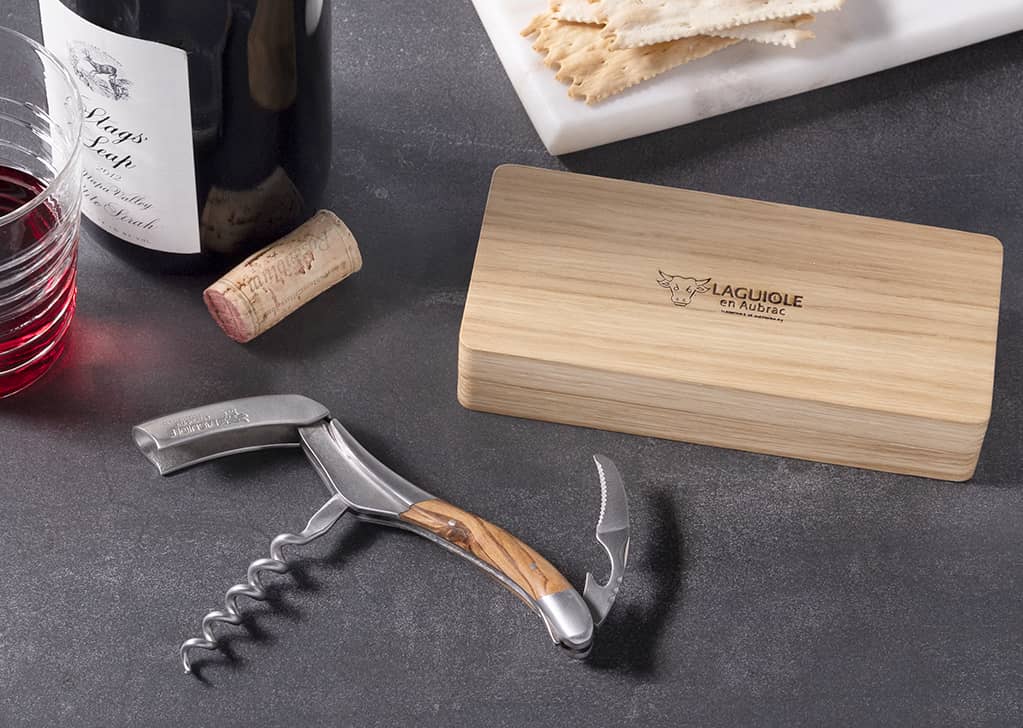 Laguiole En Aubrac Olivewood Waiters Corkscrew
This handcrafted Laguiole En Aubrac corkscrew is both decorative and sturdy — and it looks great opening any bottle of wine during a dinner party. In addition to being easy on the eyes, it was functionally designed with ultra-strong Sandvik stainless steel metal components, a contoured turquoise handle and a serrated foil cutter. Plus, it comes in a gorgeous French oak gift box so you won't have to worry about getting pretty gift wrap for this one — simply place it under the tree or in her stocking and wait for a huge smile.
About the author: Sarah Kuta is an award-winning Colorado writer and editor who regularly writes about travel, food, nature, education, personal finance and other topics. Her favorite wine is cabernet sauvignon and she visits Napa Valley at least once a year.