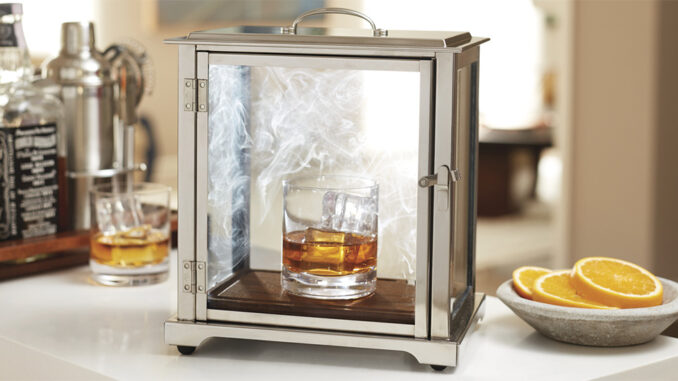 The holiday season is fast-approaching. The mood is set and expectations are high; it's time to reconnect with friends and loved ones. Do you have the needed home bar items to complete the holiday and make it full of fun? If you enjoy festive alcoholic drinks, you know that the glass, environment and presentation all play a key role in adding merriment. These seven bar tools will ensure the season goes smoothly.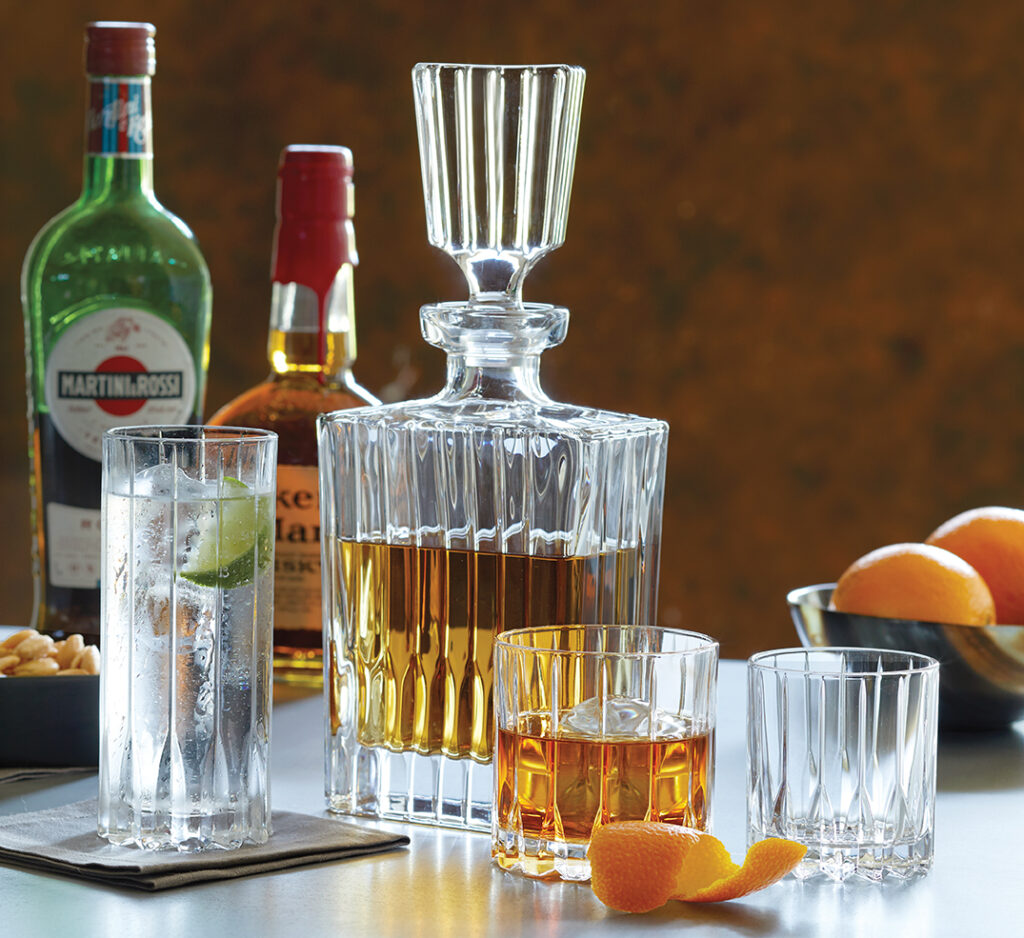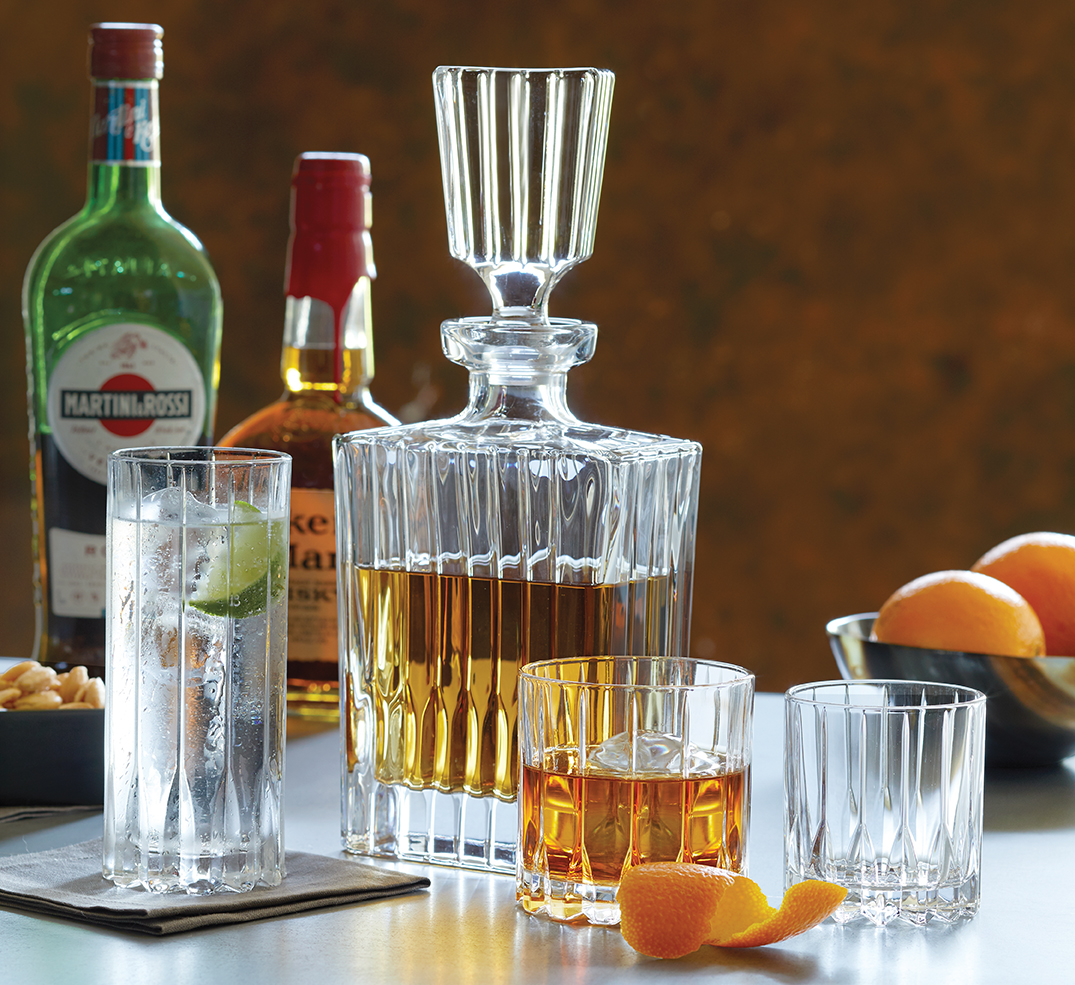 Offering a dramatic cut glass design, Riedel's Drink Specific Glassware is made in Europe from sparkling lead-free crystal. Dishwasher safe. The collection includes a whisky decanter, highball, rocks, neat, sour, and mixing glass.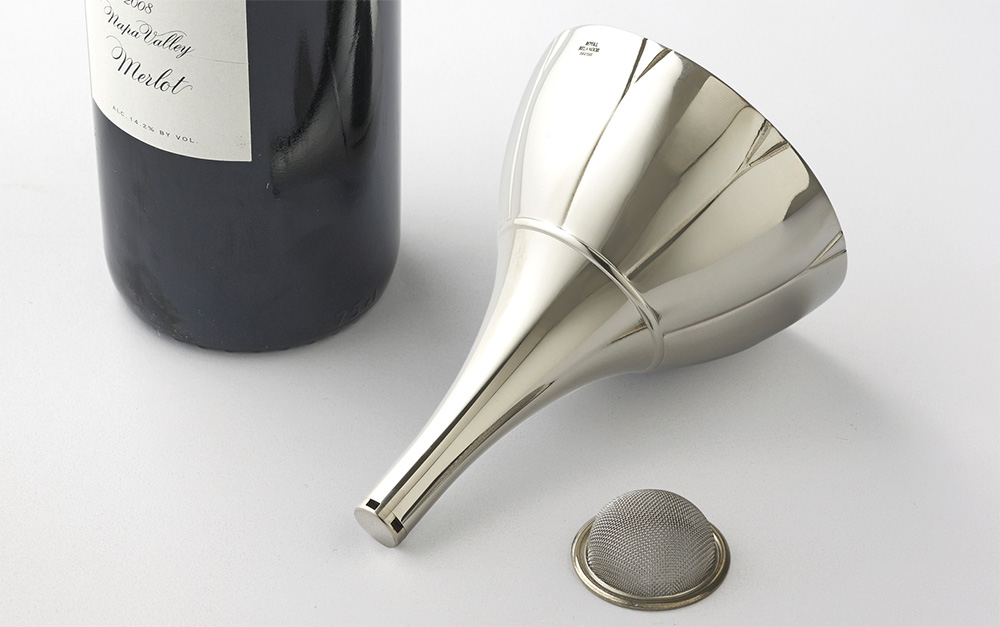 The Ultimate Pewter Funnel comes in handy when your preferred drink is red wine. Pour through the aerator without wasting a drop. This pewter funnel comes with a filter which will help you eliminate any wine sediments ensuring that you get a clean pour. If you are a wine enthusiast, this is a must-have home bar item.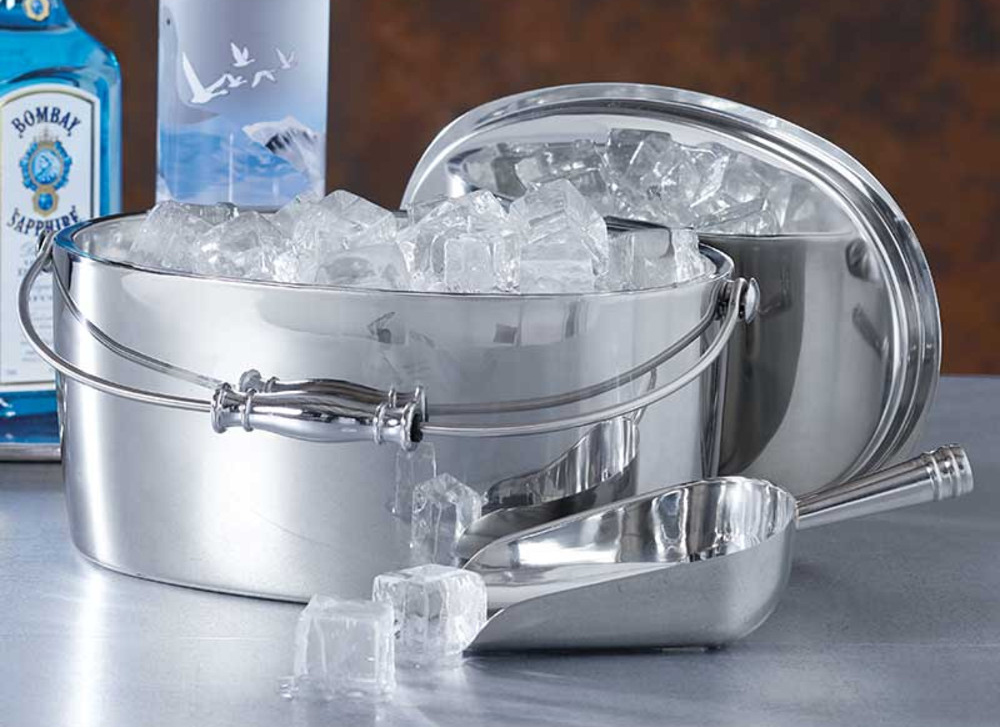 Designed by mixologist Charles Joly, this set includes a low profile ice bucket shaped in an oval which makes it easy to scoop ice. Crafthouse tools are commercial-grade for professional and home bartenders.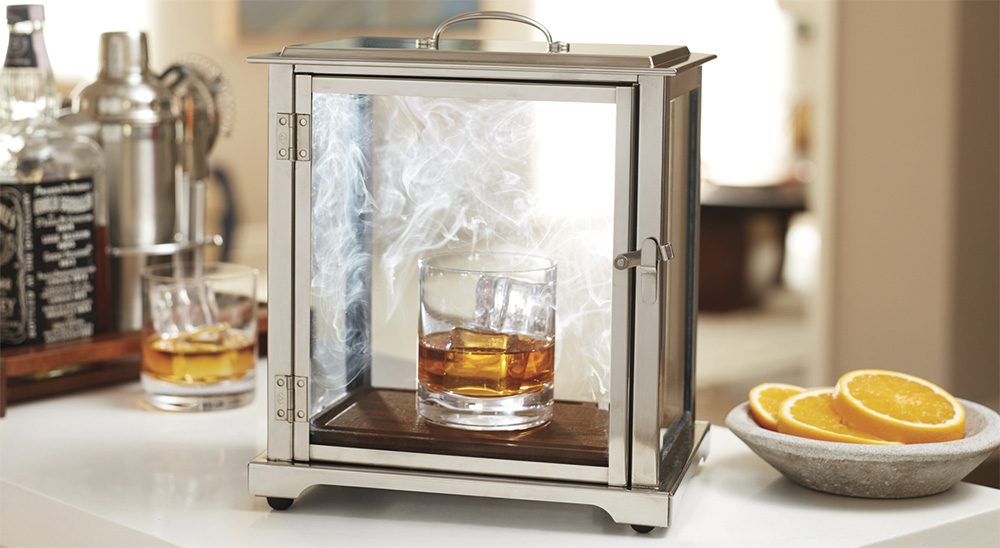 From time to time, you will be crafting specialty cocktails at home, especially when hosting big parties. With this smoke gun and box, you'll be able to give a professional quality experience without leaving your kitchen.
Designed by Chicago award-winning mixologist Charles Joly, it is inspired by Art Deco era cocktails and architecture, with a latching door and polished metal top. Simply place wood chips into the smoke gun and pull the trigger to light them. When the box fills with smoke, it infuses the drink or food with special flavors.
If you are intending to serve chilled wine or champagne this holiday, then it is helpful to pick up this chilling tub. The Italesse LED Chilling Tub keeps drinks chilled for serving, and the white lights in the rechargeable base create a sparkling effect on the immersed bottles.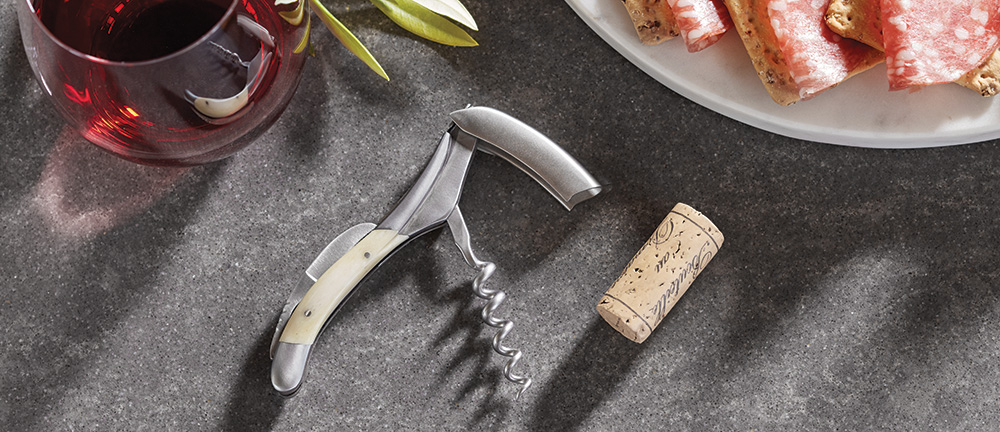 The list of must-have bar items would not be complete without this corkscrew. Hand-crafted in France according to centuries old tradition, it comes with a foil cutter, making it a double-purpose tool. Fashioned from strong smooth stainless steel with an artistically carved handle from white bone, it is guaranteed for life. If you love art and durability, then this is the best corkscrew for your home bar.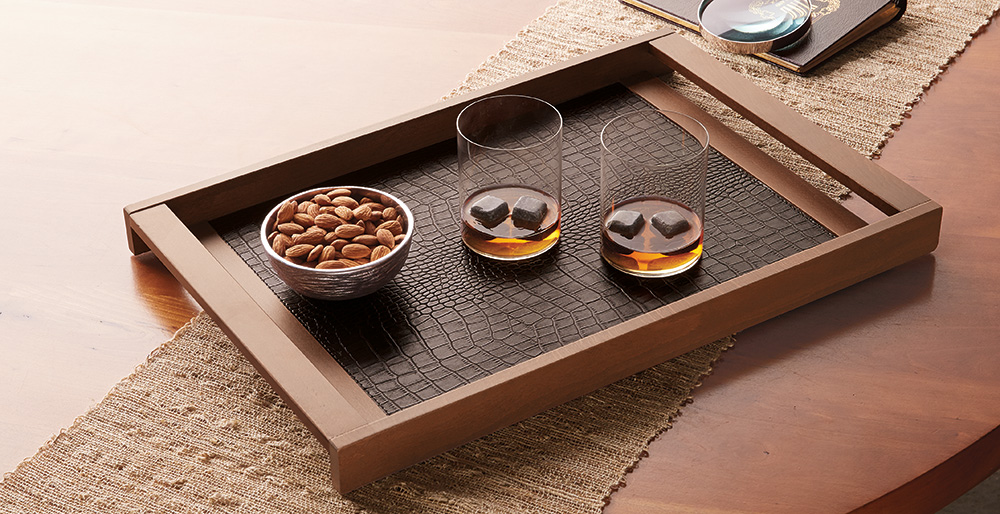 Surprise your guests by serving snacks and appetizers on these striking serving pieces. Faux crocodile leather lines the top and bottom of the rich wood trays that nest inside each other for easy storage. If you are looking for a spectacular item to showcase this holiday, this is it. Boost the flair of any holiday gathering with these lovely trays.
If you have a great party idea, then you need to equip yourself with essential bar items to ensure a merry gathering that will evoke nostalgia in the years to come. Season's Greetings!
About the Author: Philemon Mulwa is a freelance writer who loves crafting engaging articles to inform, educate, and entertain his readers. He blogs at Ncenafipost.com.