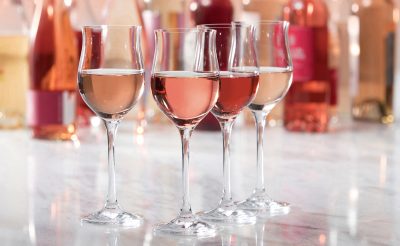 Do you prefer red or white wine? This question comes up often at tasting rooms, but there is more to wine appreciation than strict categories. Rosé splashes in with an element of fun, and is a popular drink in warm weather. A well-chilled rosé captures the summer sun as a refreshing drink, and can be a softer alternative to a dense, chewy red or acidic white wine.
Brief History of Rosé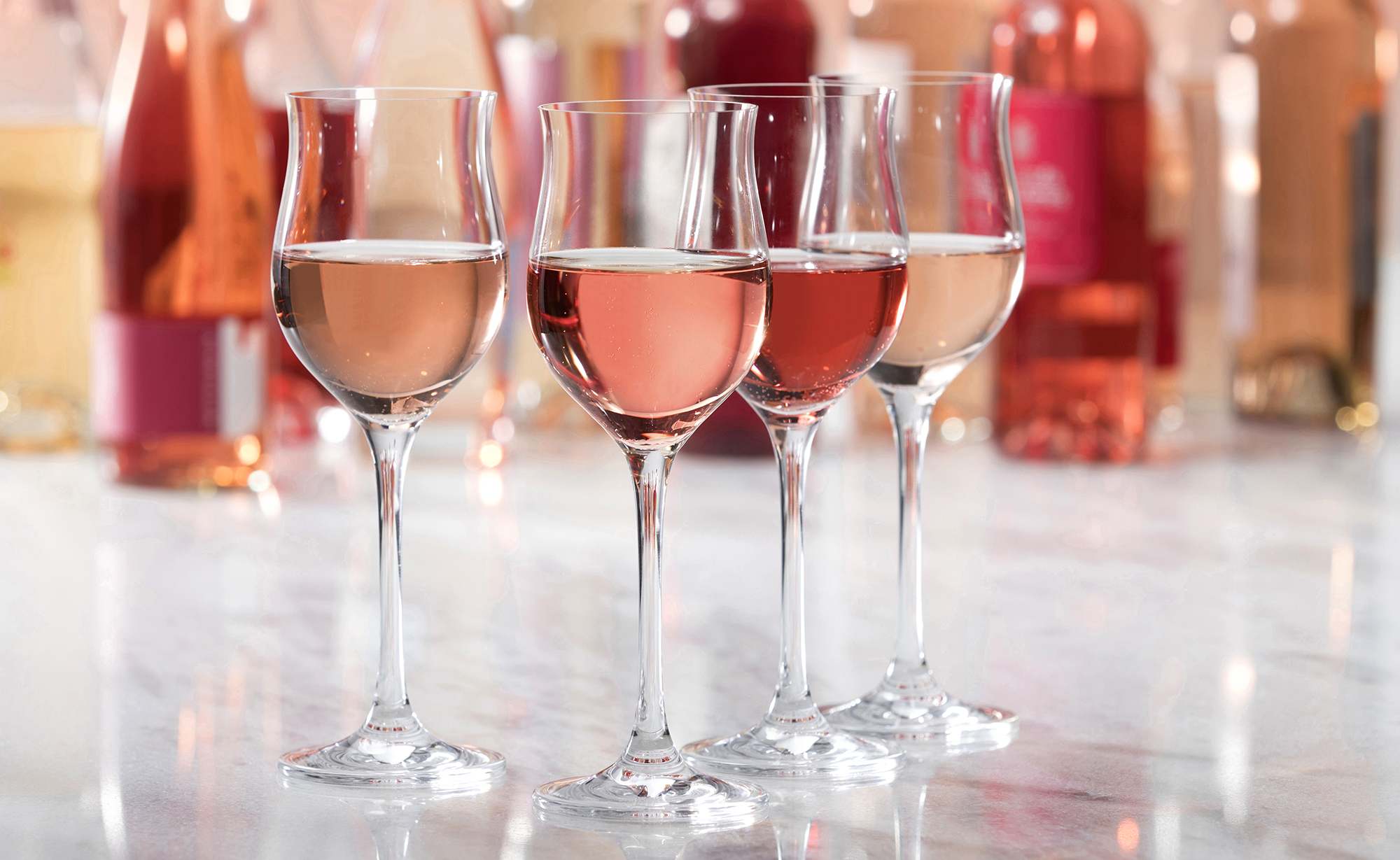 Inspired by the French word for "pink," this pleasant wine has been around since the sixth century, although it is often seen as inferior to traditional reds. U.S. sales of imported rosé increased 42% in the past year, according to a study commissioned by the Provence Wine Council. Although the survey was commissioned by rosé wine promoters, it shows how perceptions are changing in America. Rosé has become the essence of summer, with a wide variety available to choose from. Wineries in Sonoma County and Napa have embraced the trend, offering a bottle of rosé with many spring wine club releases.
Rosé is created when the winemaker bleeds off or presses the juice from the skins of red grapes (a wine's color comes from the grape's skin) after a short maceration. (The notable exception is sparkling wines, that does mix red and white varieties in rosé.)
Winemakers pick the grapes later, when sugar levels are higher, then remove a portion of the juice immediately after crushing in order to concentrate the flavors and color in the remaining juice. In the past, that bled-off juice was discarded or sold to make bulk wine, until wineries realized that rosé was marketable. Rosé is either an intentional creation or a byproduct of red wine production.
Rosé color ranges from a vibrant, translucent red to an ethereal pale peach hue. Some people say the lightest rosés are the best, but that is a matter of taste. A winemaker who intends to make rosé will pick the grapes just as ripening begins, when they retain vibrant acidity and sugar levels are not too high.
Those latter rosés are often called "saignee," from the French word for "to bleed," even though that term applies to the technique by which all rosés are made. They are often quite pleasant, but they rarely offer the excitement and liveliness of wines that were intended to be pink.
Brief History of White Zinfandel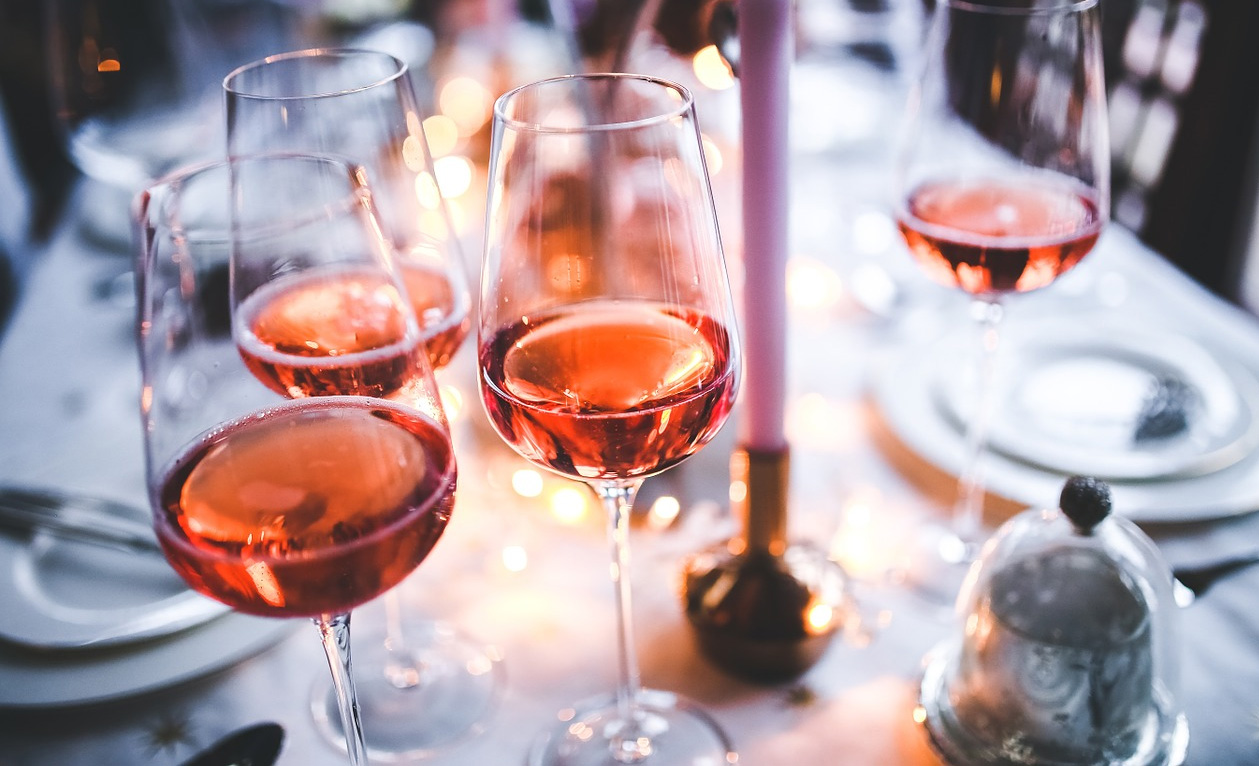 The first zinfandel was made into a sweet pink wine in 1869 by the El Pinal Winery in Lodi, California. The resulting wine was of a high enough quality that California viticulture commissioner Charles Wetmore (the founder of Cresta Blanca Winery) advocated zinfandel's use to make lighter wines. One of the most famous wine buff's of all, Oz Clarke, describes zinfandel as "the heart and soul of American winemaking" and that the American winemaking story can told by talking about this grape alone.
In the 1970s Sutter Home's zinfandel experienced a "stuck fermentation," which is a problem that occurs when the yeast dies out before consuming all of the sugar. This problem juice was set aside. Some weeks later the winemaker tasted it, and preferred this accidental result, which was a sweet pink wine. Sutter Home realized they could sell far more of the white zinfandel style than anything they had produced to date and they remain one of the biggest producers of the wine, with annual shipments of over four million cases.
The demand for white zinfandel resulted in extended commercial viability of old vine zinfandel vineyards, which saved them from being ripped out. When the fine wine boom started in the 1980s, demand for zinfandel picked up considerably and these vineyards became prized for the low yields from century-old vines. With white zinfandel outselling red 6:1 by volume, there was not enough juice left over from red wine production to satisfy demand. Many producers began to grow grapes specifically for use in white zinfandel, in places like the Central Valley of California. Production costs are substantially lower and fruit quality is not as important to the final taste as it would be in a high quality dry table wine.
What is the Difference Between Rosé and White Zinfandel?
Rosé
This dry or semi-sweet wine is crafted from high quality grapes, often with a complex flavor and lengthy finish. Popular grape varieties used include sangiovese, grenache, syrah, mourvedre and pinot noir. Typical flavors include strawberry, grapefruit, mango and raspberry.
White Zinfandel
Usually created from the remnants of harvest or less important grapes, it ranges from semi-sweet to very sweet. Flavors tend to be fruit-forward with elements of citrus, melon, strawberry and raspberry.
Should Rosé Be Aged?
Vintage matters, but not as much as you might think. Unlike a heavy red wine, which should be aged in the bottle for a number of years before opened, most experts agree that these wines are at their peak the year after harvest, so you'll see many wines created last year on retail shelves this summer.
Some wine experts think rosé and white zinfandel can be aged for two or three years. They feel the aging process gives the wine a more robust taste. If you plan to store these wines, keep them at approximately 50°F in a proper wine cabinet.
Why not try both and see which you prefer!
About the Author: As a freelance photographer-writer, Peter Smolens has had articles published in newspapers and magazines like Camperways, Writer's Digest, Peterson's Photographic, Highways, The Original New England Guide, Trip and Tour along with the Providence Journal, Philadelphia Inquirer, and the Cleveland Plain Dealer newspapers. To see examples of his published articles, visit: www.pbsstudios.com