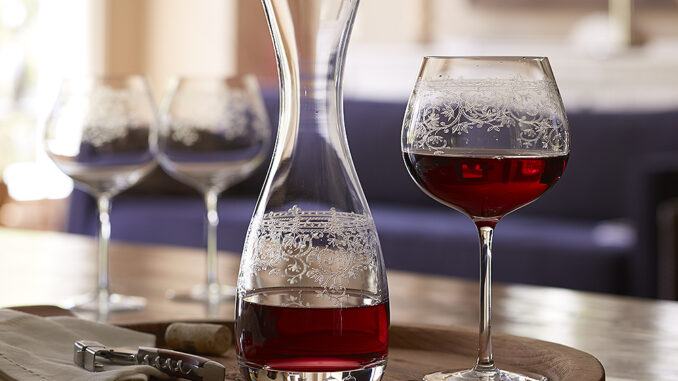 The scent of gingerbread and mulled wine is in the air. The tree is trimmed and ready for a dazzling array of festive gifts. If you have any wine enthusiasts on your list, check them off with IWA's impressive array of accessories and stemware. We even gift wrap, just like Santa!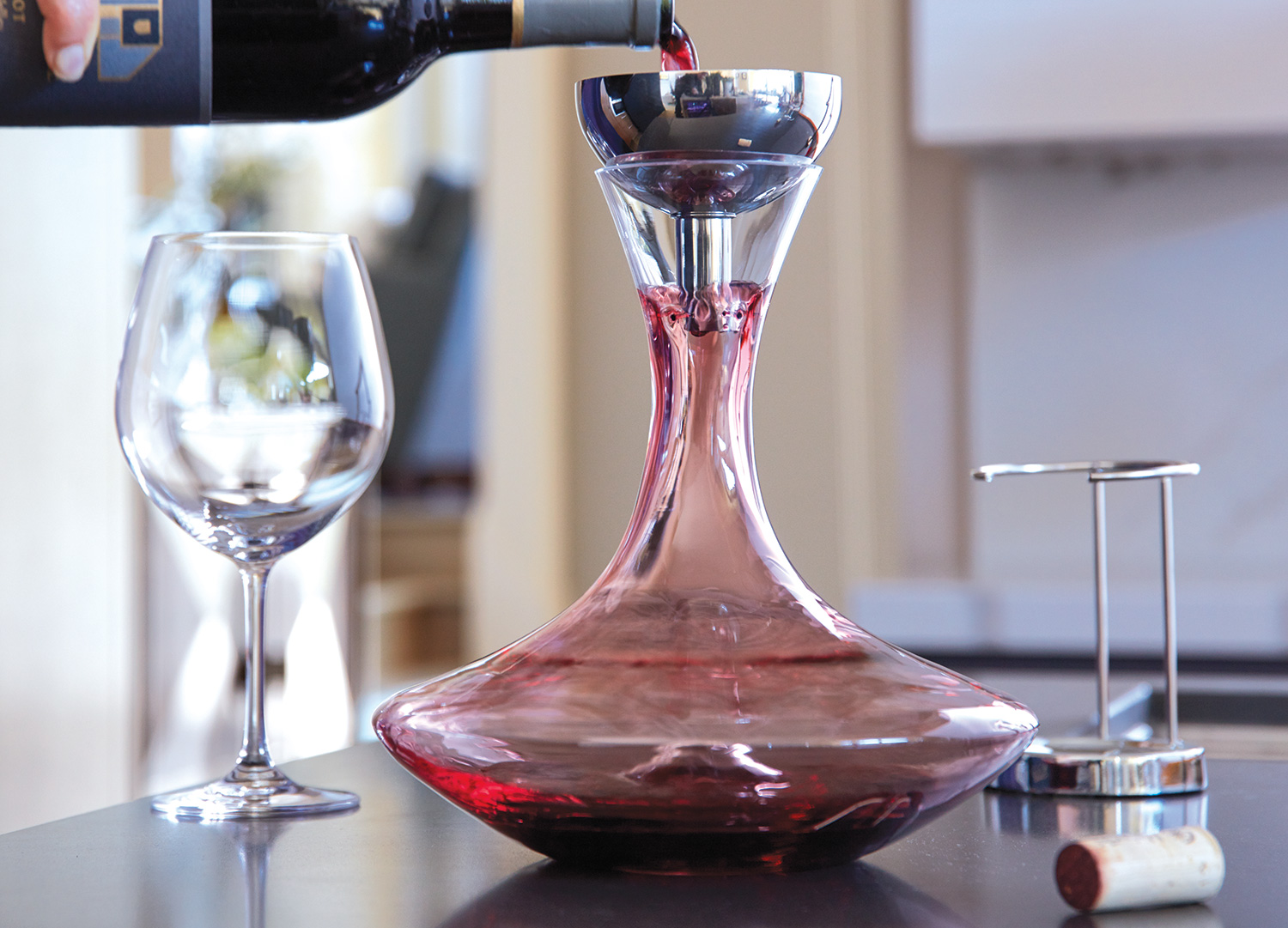 This exquisite decanter's wide base exposes the wine to more oxygen, allowing the flavor to blossom to its full potential. Instead of splashing wine on the table when trying to pour it into the decanter, use the included stainless steel funnel with mesh filter to prevent bits of cork and sediment from ruining a fine vintage. Whether you are gifting it to an aficionado or a newcomer to the world of wine, this set will be an instant hit.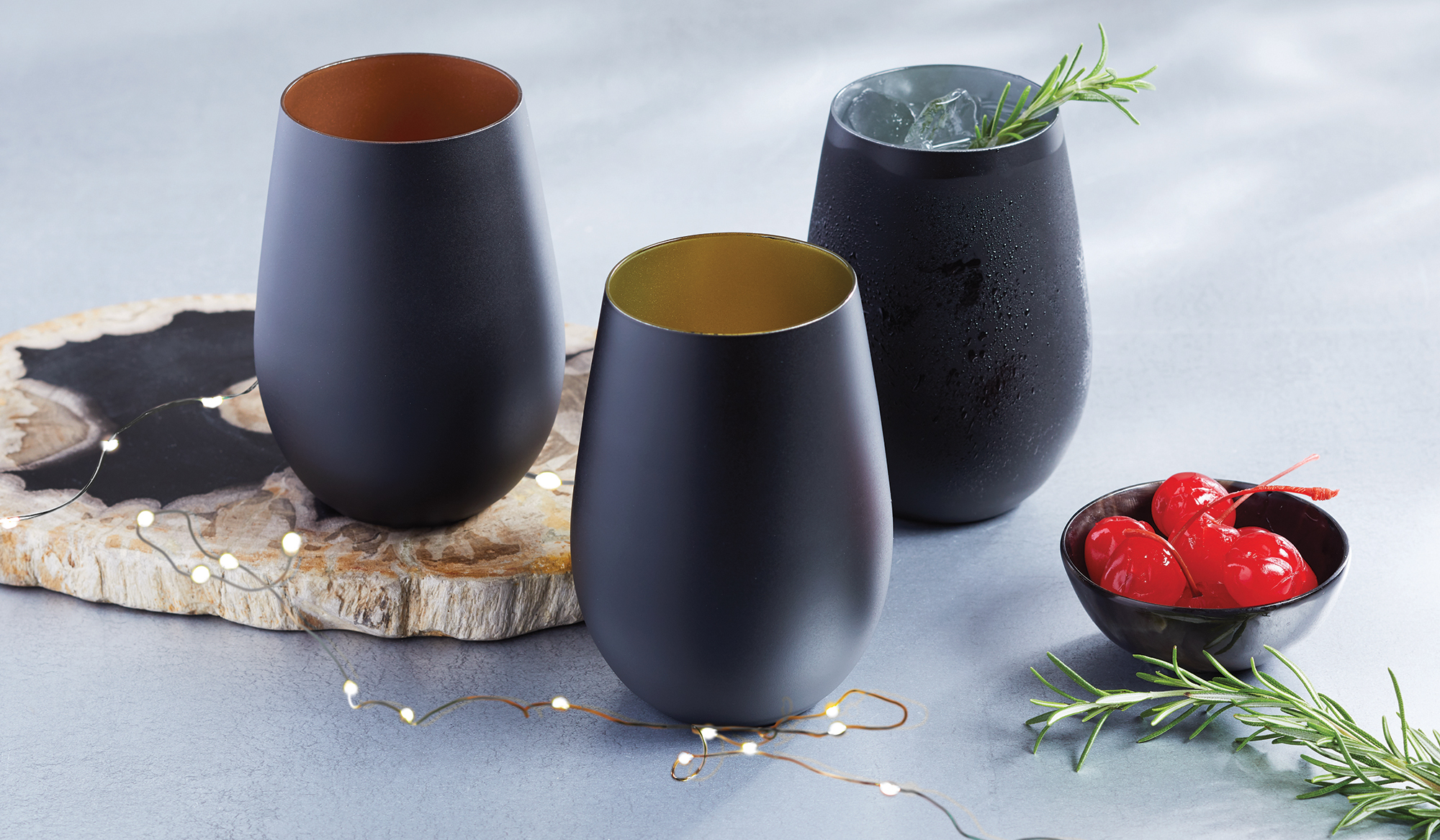 If you want to impress your wine loving friend, wrap up these dramatic stemless glasses. Painted black on the outside with a blaze of vibrant color on the interior, these classic shaped tumblers will make a statement at any place setting. They are available in silver, gold or bronze.
Washing fine crystal can be challenging. This practical gift includes a decanter and stemware drying stand, translucent stemware drying mat and a Riedel microfiber cloth. These essential tools make it easier to care for a glassware collection, and will be appreciated by someone who regularly uses wine glasses in their home.
Safely transport two bottles of wine in this insulated hand-made leather bag. Its soft flap wraps over the storage compartment for a sophisticated look. Features include a shoulder strap, zippered pocket for accessories and a stainless steel waiters corkscrew. On the go wine lovers will put it to good use.
For a romantic gesture or gift to a newlywed couple, this stunning glass Champagne set is sure to please. The chiller's minimalist design of clear glass holds two Champagne bottles. Watch bubbles rise inside two contemporary metal-rimmed flutes for an unforgettable evening.
You can never have too many corkscrews when there are wine bottles to be opened. This waiters corkscrew has a comfortable wood handle with a 2-step system that improves leverage. Its stainless steel screw, foilcutter and bottle opener folds conveniently out of the way to slip the corkscrew easily into a pocket.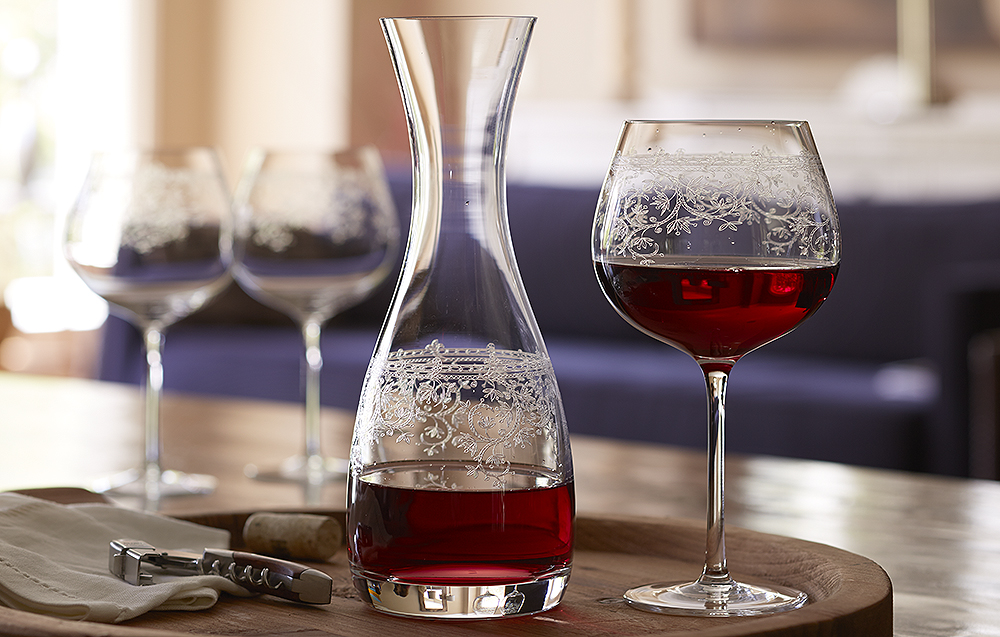 Customers call these glasses "beautiful" and "exquisite." Decorated with an etched scroll motif, Lucca will delight even the most discerning oenophile. They add a delicate, formal elegance to any occasion but are still dishwasher safe. The Lucca collection includes other shapes, such as Bordeaux, white wine, flutes, whisky, goblets and beer glasses.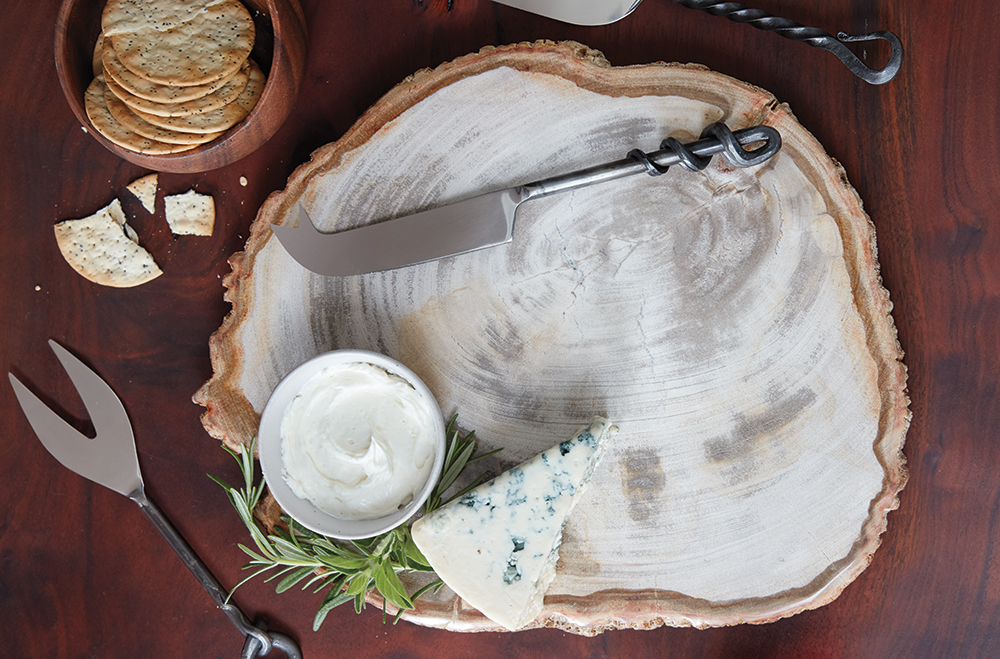 Looking for a unique gift? This slab of preserved wood is protected by a food safe seal. Each platter will have a different shape and size, formed by nature over millions of years. It is the perfect choice for wine and food pairing enthusiasts.
Why throw away corks when they can be displayed in this playful cage. A hinged top opens to drop memorable corks inside the wine glass shape that is a whimsical way to show off a cork collection. It is finished with a soft patina on the metal and colorful glass accents.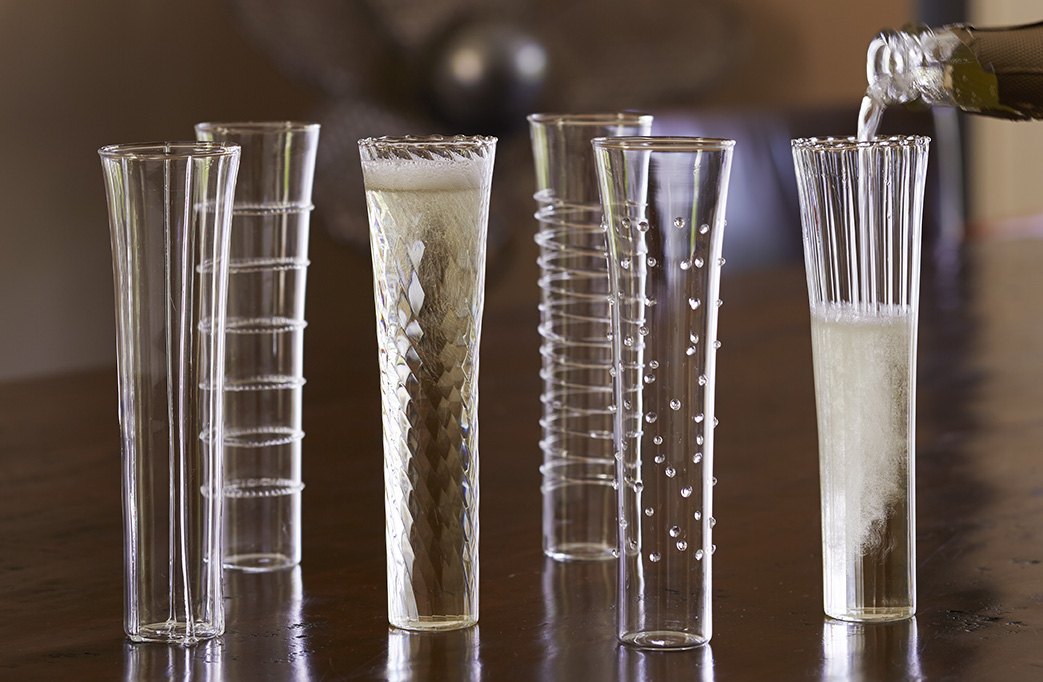 These wildly popular Champagne glasses are light and delicate, designed for special toasts and celebrations. Each flute is carefully hand-made, with unique patterns of stripes, dots and swirls. They are also available as tumblers, stemless wine glasses and goblets.