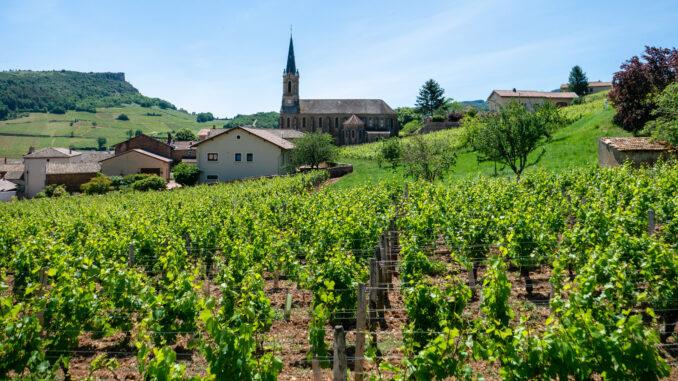 France has been the global leader in winemaking for centuries, and is home to prestigious wine regions in both volume and quality. Whether you are looking for a mouthwatering red with weekday dinners or something to pair with boeuf bourguignon and a romantic meal, you can't go wrong with a bottle of French wine.
Without further ado, here are seven different types of French wine that you should try, grouped by region.
Bordeaux
Bordeaux ("Bore-doe") is the most famous and highly coveted wine in the world. The signature reds are usually made from blending Cabernet Sauvignon and Merlot grapes (which originate in this region), with proportions dependent on the winery's location.
They boast aromas of plums, black currants, and earthy wet soil or pencil lead. Based on the quality, vintage, and region, red Bordeaux wines burst with mineral and tart to sweeter ripe fruit notes that lead into prickly, savory, bold tannins. Because they are blends, there is no simple explanation for the taste of Bordeaux wine, although they favor dark fruit flavors.
Château Lafite Rothschild and Château Pétrus wineries come to mind when considering bottles worth adding to your collection.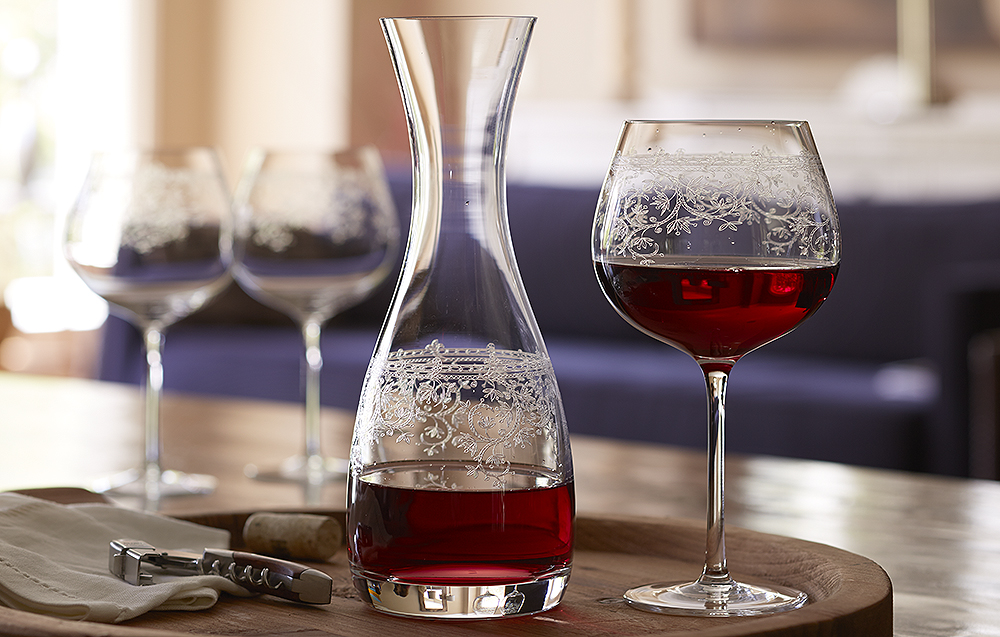 Burgundy/Bourgogne
Pinot Noir is the first varietal that comes to mind from this highly romanticized region of velvety, full-bodied wines, followed by delicious dry whites like Chardonnay.
Red wines from Burgundy are light-bodied, complex, and highly desired by collectors. They boast notes of raspberry, blackberry, cherry, flower and spice aromas in aged bottles that are highlighted by a long smooth finish. The wine is not particularly heavy on the alcohol and reflects appears in a wide range of colors, such as cherry, garnet, brick red, purplish-red, ruby red, and mahogany.
On the other hand, white wines from Burgundy offer notes of peach, citrus, apple, and fresh herbs. Their Chardonnay is full-bodied and exceptionally dry on the palate with light acidity.
Overall, when tasting wines of Burgundy, you are likely to note delicate aromas and an almost gossamer mouth-feel. Pour it into luxurious varietal specific wine glassware for full effect.
Champagne
When looking for refreshing, celebratory bubbles, why question a classic? Although the term "champagne" is often used when referring to sparkling wine, true Champagne originates from the northern region of Champagne, France.
These fizzing wines are derived from a blend of several grape varieties: usually Pinot Noir (structure, richness, and body), Pinot Meunier (aromas), and Chardonnay (citrus and lighter flavors). The taste and quality of Champagne depends on the balance between the grape quality and winemakers' skills.
Rosé des Riceys are still rosé wines, but are just as thoroughly controlled, with limited case quantities. They originate from a small area near Burgundy, and their flavors have a unique blend of the light strawberries we expect and deeper, richer flavors usually associated with Pinot Noir.
Rhône
Popular Rhône wines originate in a region that is divided into equal parts (North and South), separated by a stretch of lush green, untouched by vineyards.
Northern Rhône
Elegant and perfumed, these wines burst with ripe, black fruits, flowers, pepper, and bacon aromas. The robust, spicy reds are made with Syrah and whites with Roussanne, Marsanne, and Viognier. These wines are best enjoyed after aging a few years, given time to refine their depth and complexity.
Southern Rhône
Higher in alcohol, these warm, luscious, sweet wines are full-bodied and fragrant. Known for Grenache, Syrah and Mourvèdre grapes, they burst with fruit flavors, depending on the terroir and winemaker.
If you love fragrant, flavorful whites and delicious reds that are easy to pair with food, it is worth turning your attention to Rhône wines.
Alsace
This region has fallen out of fashion, but should not be discounted, especially when looking for an easy-drinking Summer wine. Speaking of the warm months, sunshine makes all the difference to the flavor of Alsace wine, which means they tend to have a lovely fruit (often peach) intensity and age into decadent honey flavors.
Known for sweet dessert-style wines, there are also dry and off-dry whites with zippy acidity available from the region. Dominant grape varieties include Riesling, Pinot Blanc, Gewurztraminer and Pinot Gris, with some Pinot Noir.
When looking for a pleasing, everyday wine that brings out the best in a variety of cuisine, Alsace can still hold its own.
Loire Valley
The Loire is predominantly known for its off-dry and bone dry whites, along with juicy reds balanced by puckering tannins. These light, airy, fresh wines are delightful for wine lovers and go fantastically well with fish and salads.
White grapes used in this region include Chardonnay, Chenin Blanc (Pineau de la Loire), Sauvignon Blanc, and Romorantin. The primary reds are Cabernet Franc, Gamay, and the ever-present Pinot Noir. Understanding these grape varieties is the first step in deciphering the complexity of Loire wines.
Aromas of tropical fruits, citrus, stone dust and rush of fruit flavors make these whites a must for any wine collector.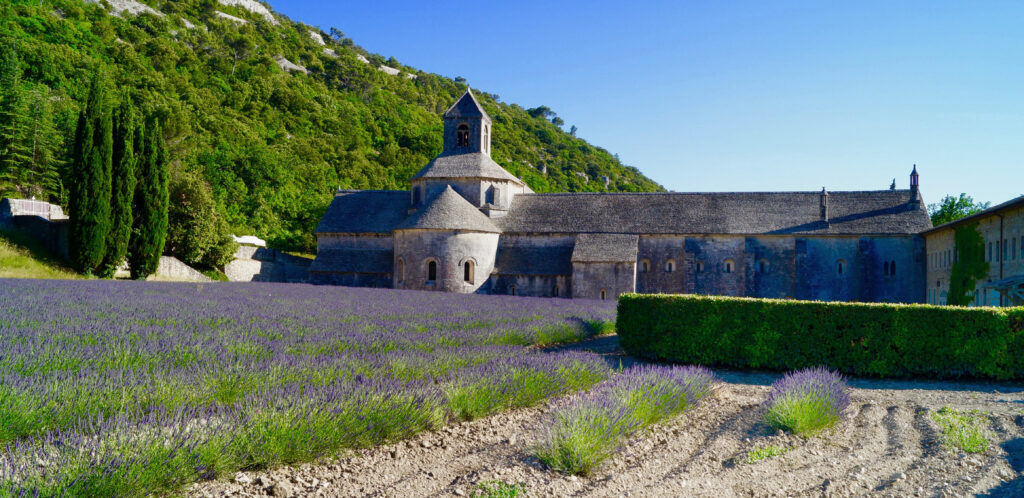 Provence
Rosé from this beautiful, sun-drenched region of lavender fields can be found around the globe. Characterized by crisp melon, peach, and flower aromas, it is a must during hot summer weather. Light, dry rosé from this region, if drunk young and well-chilled, is beyond refreshing, and a justification for wine's very existence.
Provence's popular grapes include Grenache, Carignan, Mourvèdre, Syrah, Cinsault, Clairette, Marsanne. It was the first French wine region to require biodynamic farming of vineyards.
These wines are a perfect match for Mediterranean cuisine and hot days, even the reds which include red currant and herbal and flavors.
About the Author: Rebecca Siggers has been a wine lover and blogger for the last 5 years. She's been to Napa Valley and is an avid traveler. Through her writing she wants to spread love for wine all over the world.