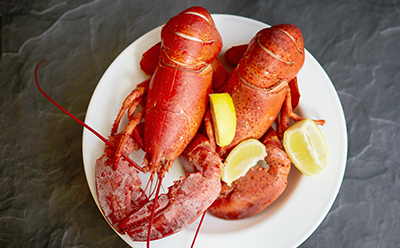 Lobster is a popular seafood dish with its light texture, slightly sweet, delicate flavor which presents a pleasant contrast to the tough outer shell. Its texture and flavoring changes, depending on the preparation style before serving. Pairing it with wine can be a challenge, especially since lobster's mildness can be easily overwhelmed by an intense accompaniment.
How to Prepare Lobster
Grilled lobster – It usually has a chewy consistency with something of char. The taste is heightened with grilling and goes well with marinade or seasoning that is used.
Boiled lobster – Boiling gives lobster a fresh taste that with the flavor of freshly caught seafood. The moderately soft texture and sweet and salty taste also provide several serving options.
Steamed lobster – Just like a boiled lobster, steaming gives lobster a salty-sweet and fresh taste though it has a softer texture to it.
Baked lobster – Baking makes lobster develop a meaty texture and gives it a deep flavor. This is one of the most versatile of the cooking options as you can eat the lobster with a range of accompaniments and sauces.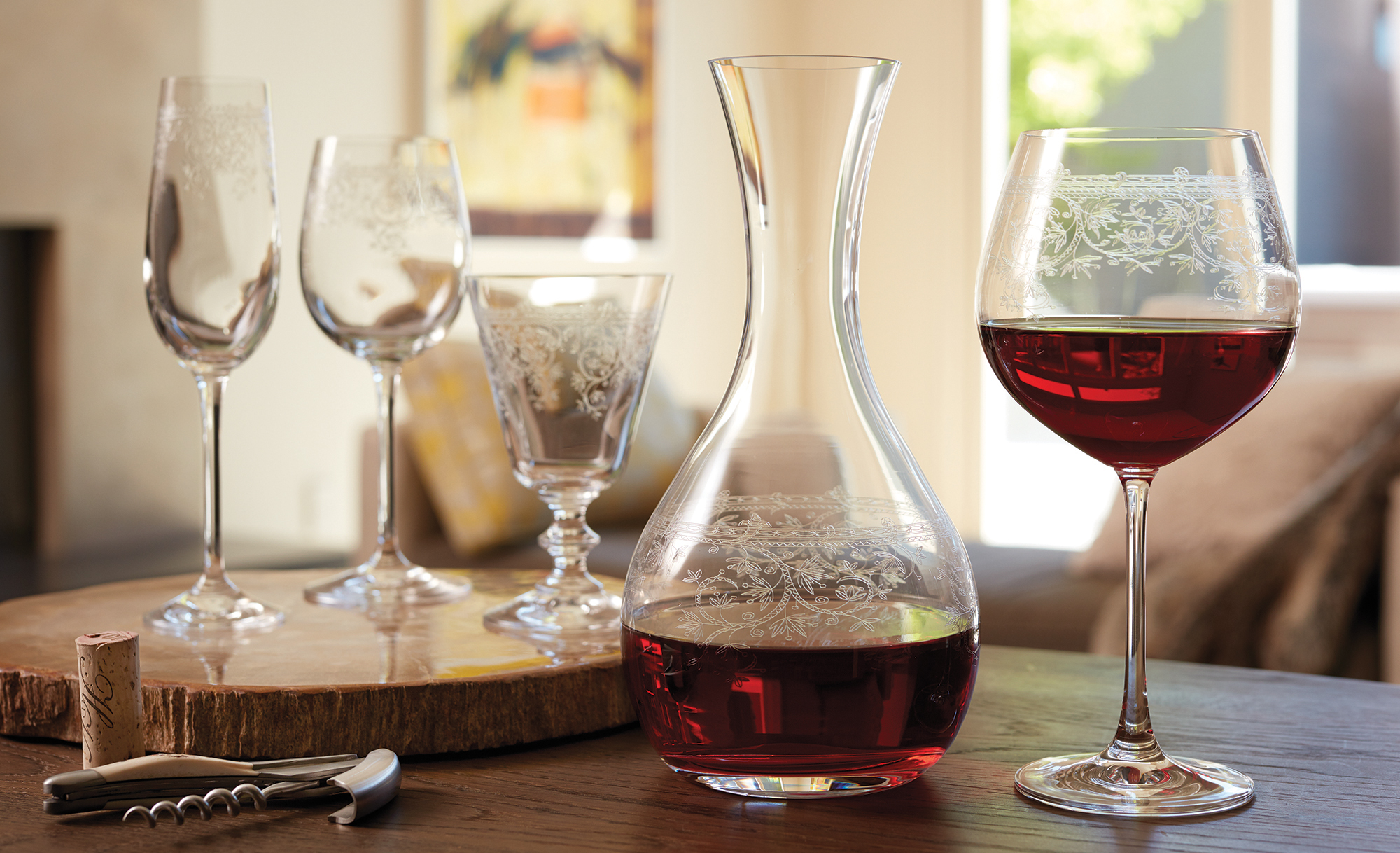 The Best Wines to Pair with Lobster
This delicate white meat needs a fresh, light companion; take the acidity of wine into account as well. To find a great pairing of lobster with wine, think about a lemon squeeze on fish, which is what a crisp white wine with some good acidity will provide.
Gewürztraminer
This is a delightful white wine to serve, with its telltale aroma of lychee (look for that in a blind tasting to recognize it). The classic wine comes with a lightly tropical, sweet, and fruity scent. It also has aromas of grapefruit, rose petals, smokey notes, and a rich character of pineapple. The intense and spicy scents of the Gewürztraminer make it a great choice, especially with a dish of broiled lobster.
Pinot Grigio
The light-bodied dry wine has aromas of pear, lemon-lime, and stone fruit such as apricot and peach. You will also notice aromas of honeysuckle, baking spices, and almond with flavors ranging from green apple to melon, with some having a hint of citrus or tropical fruit. The citrusy and straightforward simplicity of the wine is an excellent backdrop for lemon laden lobster dishes. The fresh hint of acidity in the Pinot Grigio also works like a twist of lemon on lobster.
Chardonnay
Oaked Chardonnay is the best wine for lobster, with its impressive range of buttery flavors and hints of melon, apple, citrus, and tropical, all of which will leave a lasting impression on the palate. When choosing a wine for recipes that already have a butter base or heavy cream, reach for an unoaked Chardonnay's fresh fruit flavors. This might include curry, grilled lobster, salads and dishes with garlic sauce.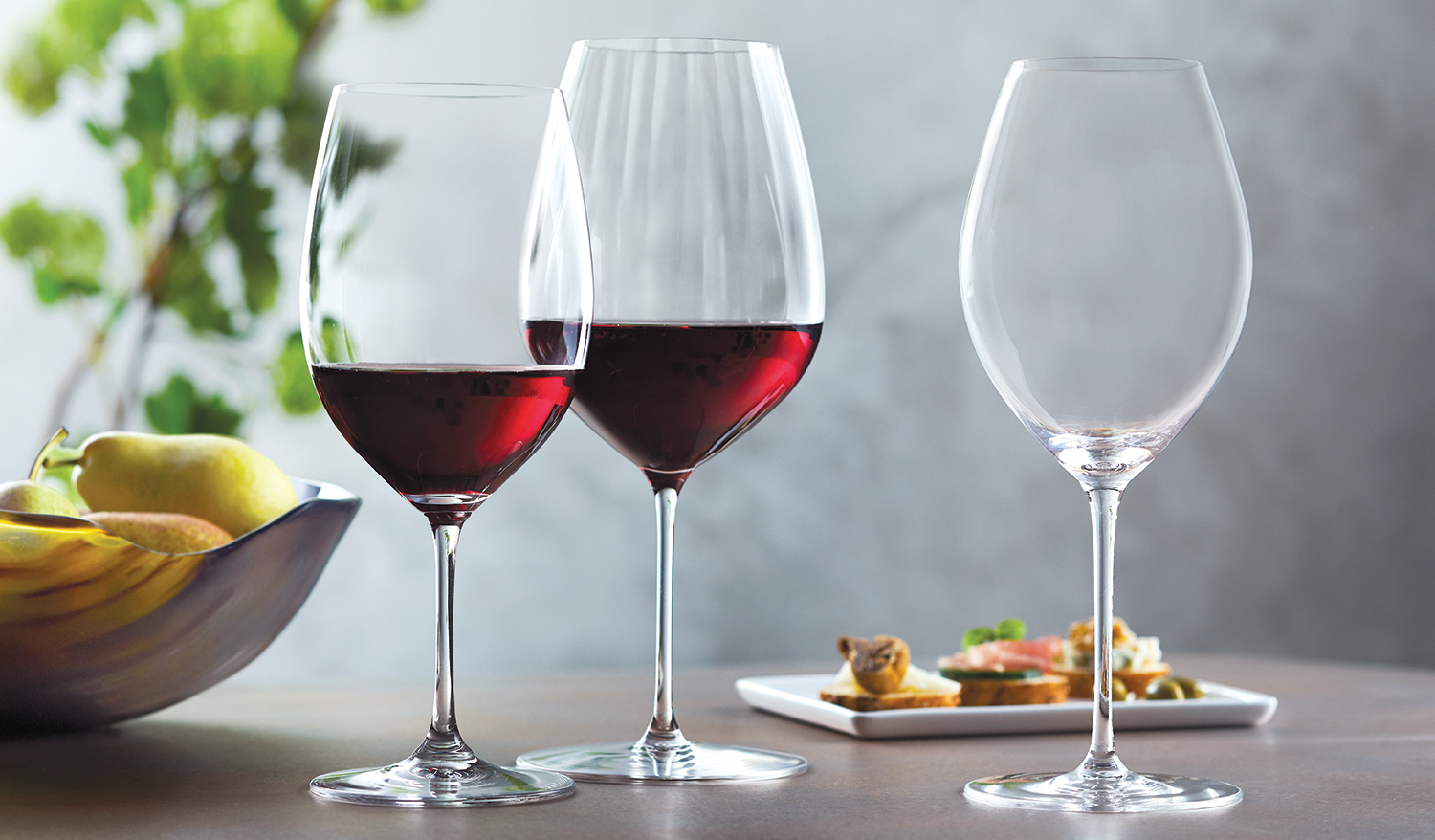 Sauvignon Blanc
Its primary flavors consist of white peach, lime, passion fruit, and green apple. Sauvignon Blanc typically comes with flavors that range from flowery peach to zesty lime depending on the ripeness of the grapes from which the wine is made. The uniqueness of the wine comes from the herbaceous flavors such as grass, bell pepper, gooseberry, and jalapeno. With such flavors, it is a great wine for lobster dishes combined with herbs and other greens. The zesty citrus and good acidity are a great complement to steamed or boiled lobster.
Riesling
This wine is a great choice for pairing with lobster, due to its fruit orchard aromas combining pear, nectarine, honey-crisp apple, and apricot. It complements the natural sweetness of lobster meat given its floral notes, high acidity and fruity sweetness. It is a particularly good wine with broiled / baked lobster, or lobsters cooked with spicy or Asian sauces. Given that it has a so many citrus notes, it makes a natural partnership between lemon and lobster.
The right wines will turn almost any food into excellent cuisine, and lobsters are no exception. With crisp, delicate flavoring, lobster is well suited to equally fresh and light wines. It is important to note how the lobster is prepared to help determine the ideal pairing. Combining the two makes for a match made in heaven and an exhilarating meal.
About the Author: Kevin Fagan is the Content Manager at LobsterAnywhere. He's a bit of a "lobster geek" and likes nothing more than fishing for lobster and (trying to) cook gourmet at home.