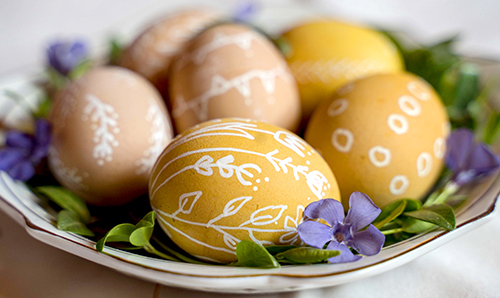 With the coming of Spring and the anticipation of Easter, families all over the world get ready to celebrate with a feast fit for a royal, and what celebration would be complete without the perfect wine to go with your dinner? Choosing a bottle to go with such a hearty, complex meal can seem like an intimidating task, so we have done the hard part for you!
We have picked the perfect bottles to go with a number of classic Easter dishes, from your deviled eggs appetizers to the main meat event; and even included a special springtime pea and pecorino salad recipe.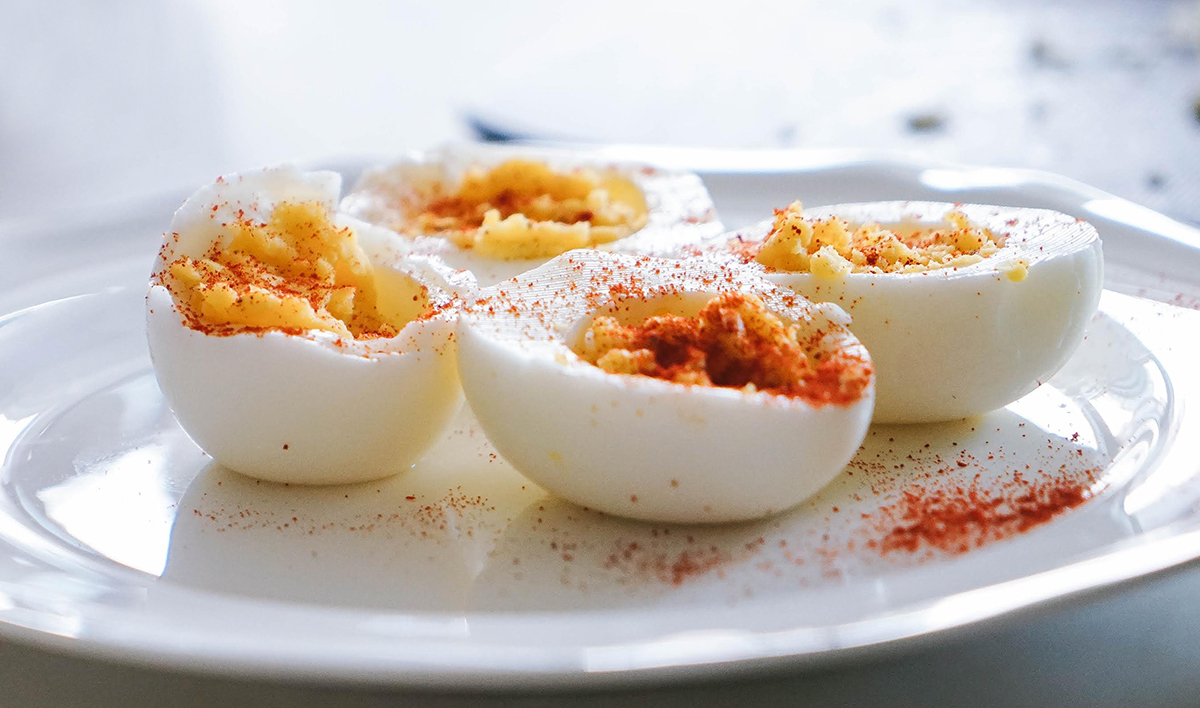 Deviled Eggs
Deviled eggs in themselves possess a number of nuanced flavors- a fluffy white exterior, a creamy yolk- rich and delicious. For these popular hors-d'oeuvres, sparkling wines like a Prosecco, Cava or a Le Cadeau Brut from California are usually winners. If not, pick something that is high in fruity flavors to shine through the overwhelming flavor of the deviled egg's filling, like a Grenache or French Beaujolais.
Seasonal Salad
This next course of the meal is a favorite across the country, and a call to the beginning of springtime, when peas are everywhere. In his book 'On Vegetables', Jeremy Fox (Phaidon, 2017, cited in Los Angeles Magazine) gives us a wonderful recipe for a refreshing pea and pecorino cheese salad – the ideal dish to serve before a heavy entrée. Here is how to prepare it: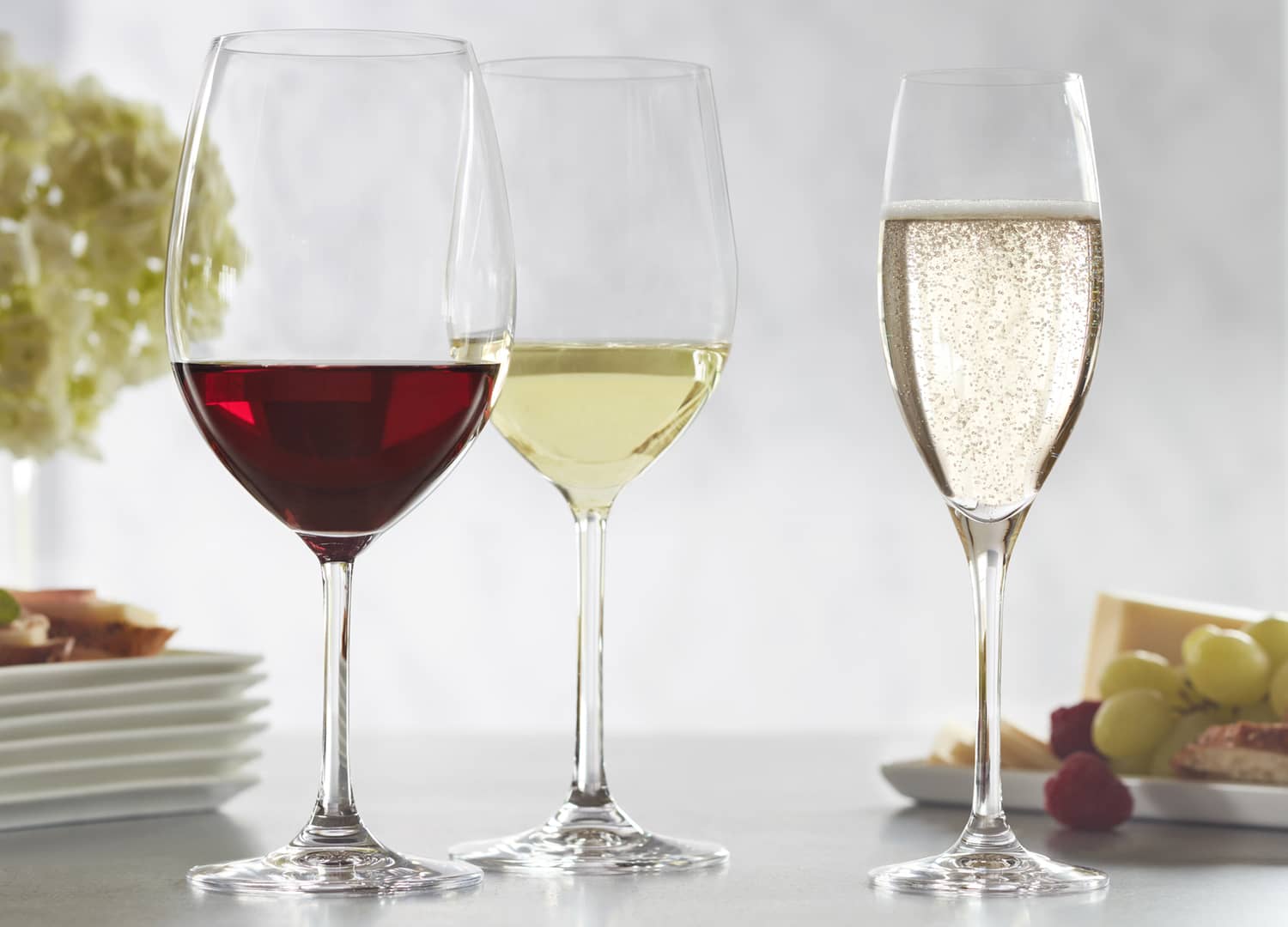 Ingredients
1½ pounds peas in their pods
Kosher salt
Handful of pea tendrils, to garnish
3 tablespoons extra-virgin olive oil
1½ tablespoons red wine vinegar
1 tablespoon minced shallot
1 tablespoon shredded mint
Freshly ground black pepper
4 ounces Pecorino Romano cheese
Instructions
Shuck the peas; you should get about two cups of shucked peas. (Reserve the pods for the book's other recipes for Pea Shell Stock or Smoked Split Pea Shell & Carrot Soup)
Bring a pot of water to a boil over medium heat. Season it with enough salt that it tastes like the sea. Prepare an ice bath in a large bowl. Add the peas to the boiling water and cook, at a simmer, until they are tender but not mushy (this can vary based on the size of the peas), two to four minutes. Drain the peas and immediately transfer to the ice bath until completely cool. Drain and spread the peas on paper towels and allow to dry completely.
In a bowl, combine the peas with the pea tendrils, olive oil, vinegar, shallot, and mint. Season to taste with salt and pepper.
To serve, divide the dressed peas across plates. Shave pecorino on top and finish with more pepper
A wine for this salad should have a spotlight on its mineral flavors, complimenting the salty sharp pecorino while letting the fresh, mushy flavor of the pea stand on its own legs. White wines from certain grapes tend to show this mineral quality more than others; I would suggest popping a bottle of Chardonnay, a Sauvignon Blanc or a Chenin Blanc. Some reds show this quality as well, albeit to a lesser extent; try a Nebbiolo, a Cabernet Franc or a Pinot Noir, or even a sparkling rosé that is a bit of a mix between a Pinot Noir and a Chardonnay.
Now for your main course options…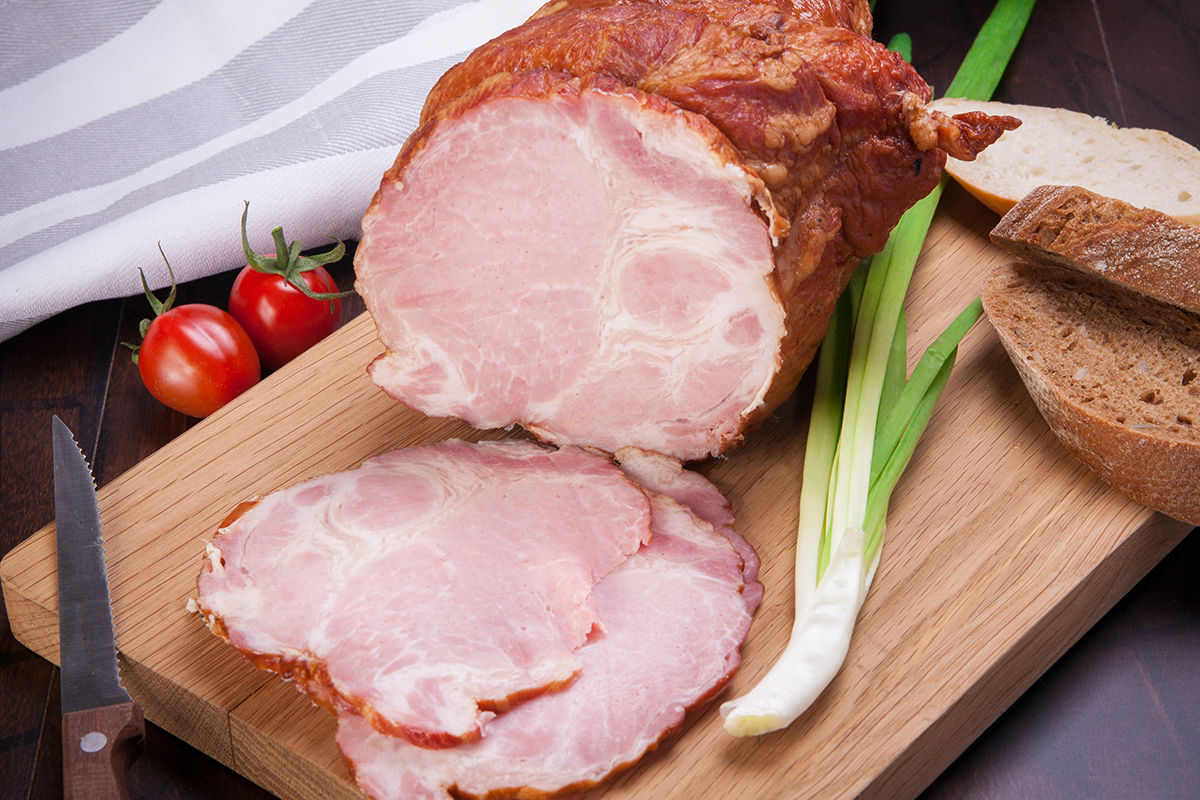 Glazed Ham
If you have a gorgeous glazed ham in mind, and are looking for the wine that seamlessly blends with your salty, smoky, rich meat, you can't go wrong with a Pinot Noir or a Zinfandel especially if the meat is grilled, with tones of fruit and dark spices, keeping your taste buds excited as well as compliment the sweet, savory meal.
I've also found that certain dry whites like a Riesling or a Gewürztraminer bring a crisp, zesty flavor to your plate that leave the perfect taste in your mouth and your palette perfectly balanced. These bottles are usually on the affordable side as well as being easy to find and bring a bright acidity to every bite. If you go for one of these wines, I'd recommend an orange-glazed ham with a higher herb profile so all the flavors line up.
Lamb
For a delicious rack of lamb with spring potatoes as your Easter dinner this year, I would suggest picking out a fuller-bodied wine, rich in tannins and fruity tones to compliment your red meat. I recommend a Grenache or Malbec because you're likely to have one on hand, but if you're looking for a special bottle for this occasion, a Californian bottle of Cabernet Sauvignon, like a Turnbull 2016 from Oakville, is just perfect. Complex and with lengthy tannins, with a cohesive symphony of floral and fruity tones of currants and blackberries, this is the perfect pour for a well-cooked plate of lamb.
Poultry
Recently, poultry dishes like a simple, delicious roast chicken or duck are getting more popular as Easter dinner options, perhaps because they are readily available everywhere and serve as comfort food all over the world. These white meats pair quite well with most other Easter wines as well, making this quite an easy choice.
For any roast chicken, you do not to look any further than an oaky, flavorful bottle of Chardonnay, or even a Blanc de Blancs Champagne (made with Chardonnay grapes). A flirty pink rosé also works if you have got one around, perfect for the season and to lighten up your table.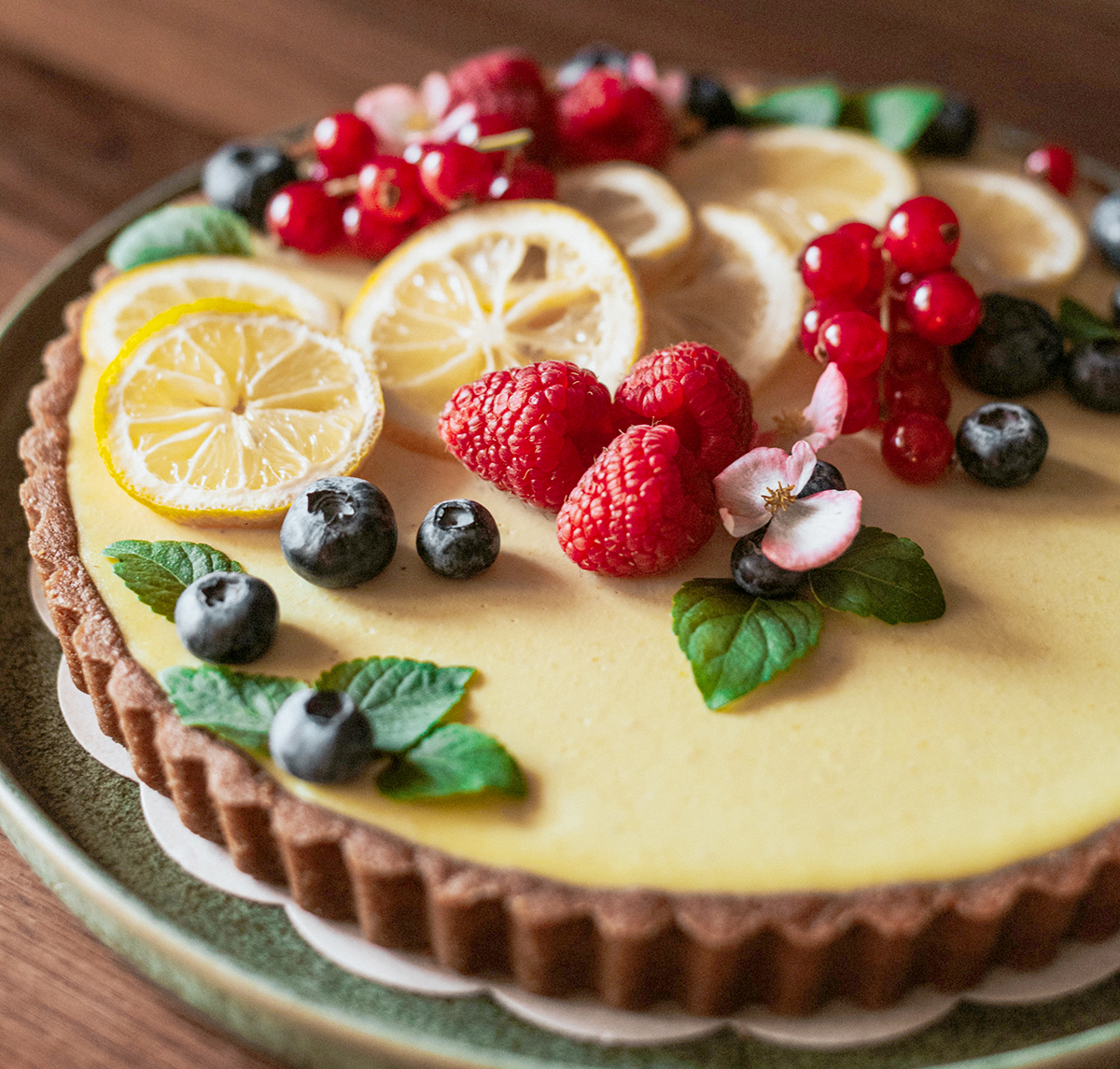 Lemon Desserts
For dessert, who could turn down a refreshing, sugary lemon tart or meringue pie, the perfect conclusion to your meal. While pairing wines with citrusy foods needs a slightly closer eye to detail to make sure that neither one is too overwhelming, all you need to do is find a wine that is on the sweeter side and higher in acidity, like a late harvest German Riesling, preferable of the Beerenauslese variety, served extremely cold, which will stand up to the tart and cleanse your palette before every bite. A Muscat also does the trick just fine.
Enjoy!
About the Author: Thalia Bell has always had a passion for writing. She recently took a trip to France and visited Bordeaux, where she fell in love with wine, and has been a fan of cheese from a young age; when she put the two together, she felt a sense of satisfaction, and since then, has attended many wine and cheese tastings.