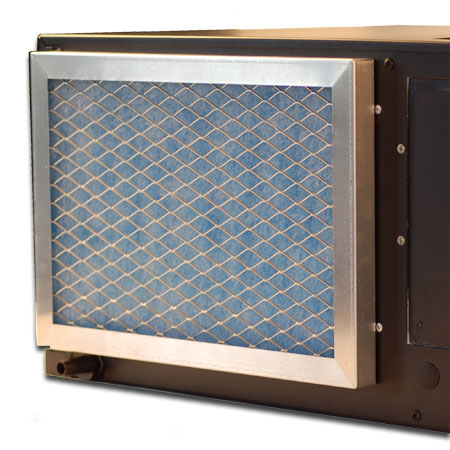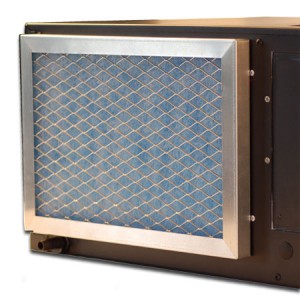 We are pleased to announce the introduction of high-performance air filters that are designed to fit over CellarPro 1800 cooling units, both standalone and installed inside Le Cache wine cabinets.
With these new air filters, CellarPro and Le Cache owners will be able to replace their filters instead of having to vacuum their condenser coils. The poly-coated high-performance filters come with a durable aluminum frame and powerful magnets that hold the filter snugly in place over the condenser coils. When it's time to replace the filter, simply remove the filter from the cooling unit, swap the filter, and return the filter to the cooling unit.
The filter is accessed from the top of top-vented Le Cache wine cabinets, and does not require the cabinet to be moved away from the wall For owners of Le Cache wine credenzas, the filter can be removed and replaced in the 4-6″ space behind the credenza, and the credenza is not required to be moved away from the wall.