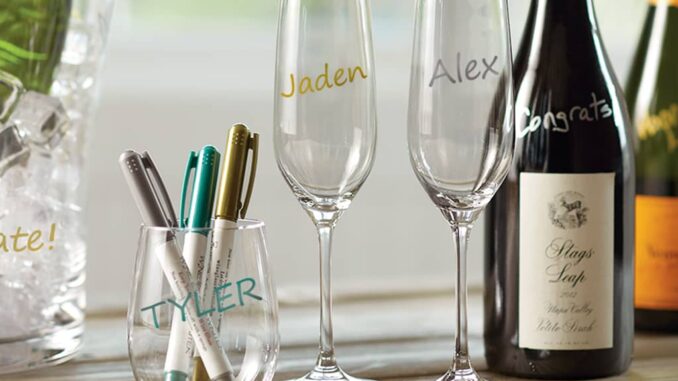 If you are looking for unique gifts for your boutique or wine bar, ideas can become repetitive. Here are some less common suggestions of what to stock for truly unexpected products that wine lovers will appreciate, beyond waiter's corkscrews.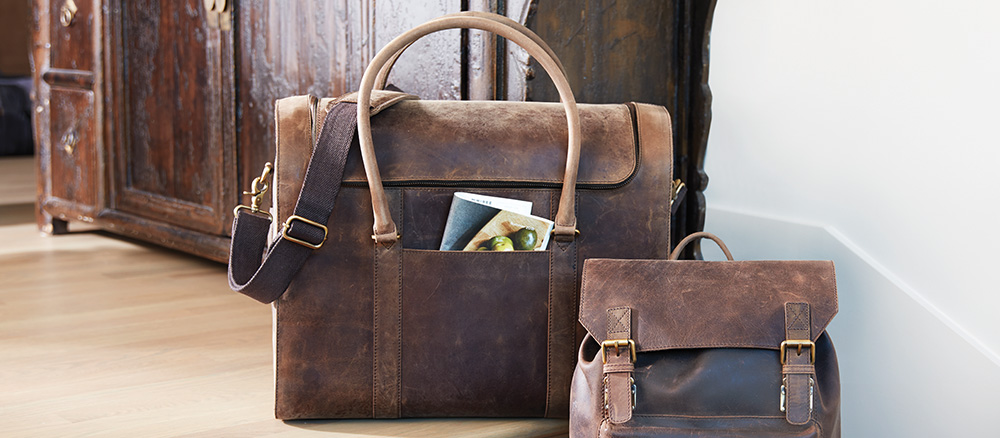 This beautiful, genuine leather duffel bag for wine lovers has been specifically designed to hold six bottles of wine and can be used for vacations, dinner parties and more. Padded sleeves and metal feet keep the precious cargo inside protected and stabilized. It comes complete with handles and a padded shoulder strap for comfortable portability. What's more, it's gorgeous and comes in black or brown.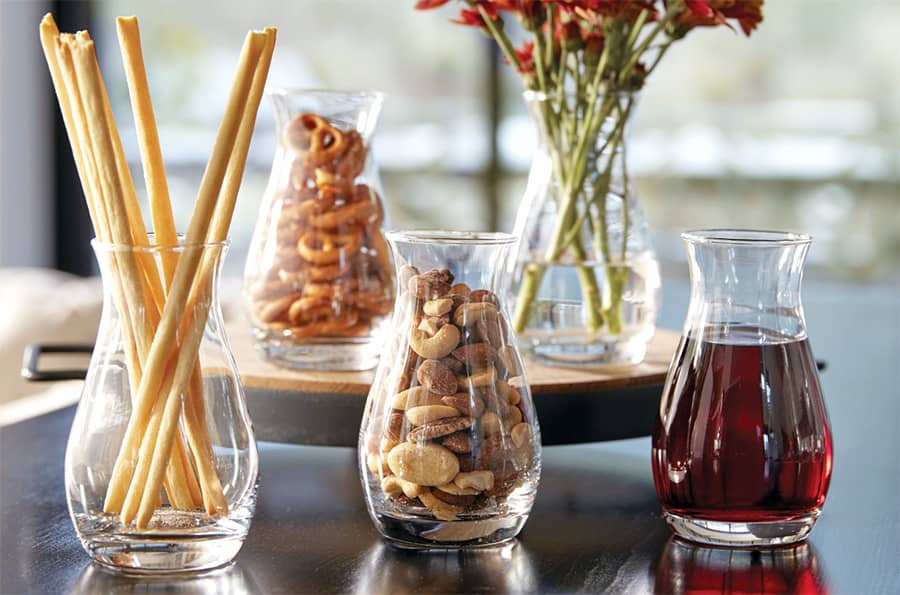 These versatile mini decanters can be used for small pours of wine, snack mixes, and even as vases. Just the thing for sharing wine with friends or recreating a winery's tasting experience from home. Each glass decanter is designed to hold 10 ounces.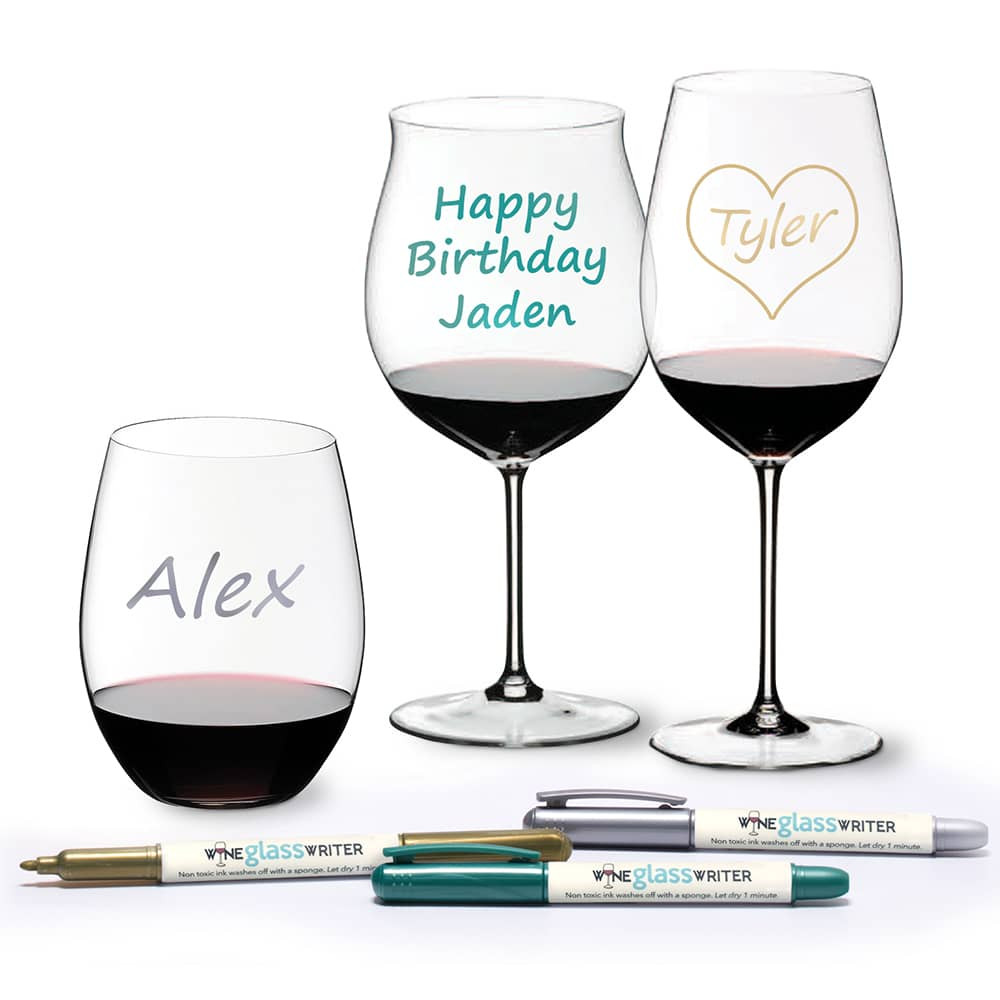 Guests will not need to keep track of who's glass is who's, because Wine Glass Writer can be used to write names directly on glass or glazed ceramic. Our pens use a proprietary non-toxic ink and dry within minutes. Our most popular set, the Metallic Wine Glass Writers include 3 pens in gold, silver and emerald green. Wine Glass Writer packaging can be customized to your brand and logo.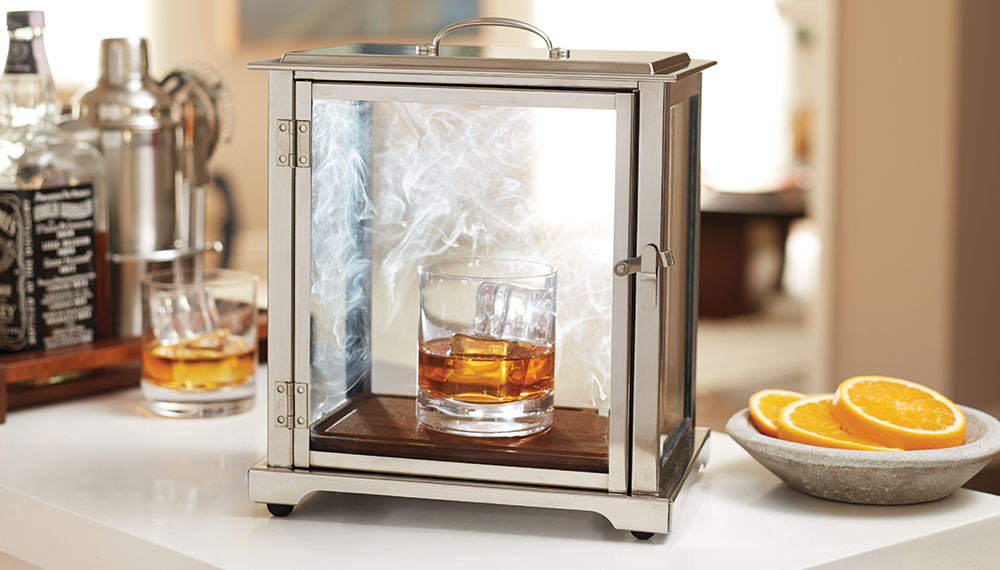 Wine and whisky lovers who enjoy experimenting will appreciate this smoking box with smoking gun, which makes an amazing gift. It gives mixed cocktails or charcuterie boards extra flavor. Taking inspiration from the simplicity of Art Deco architecture, the box includes an easy to use latch and polished metal door.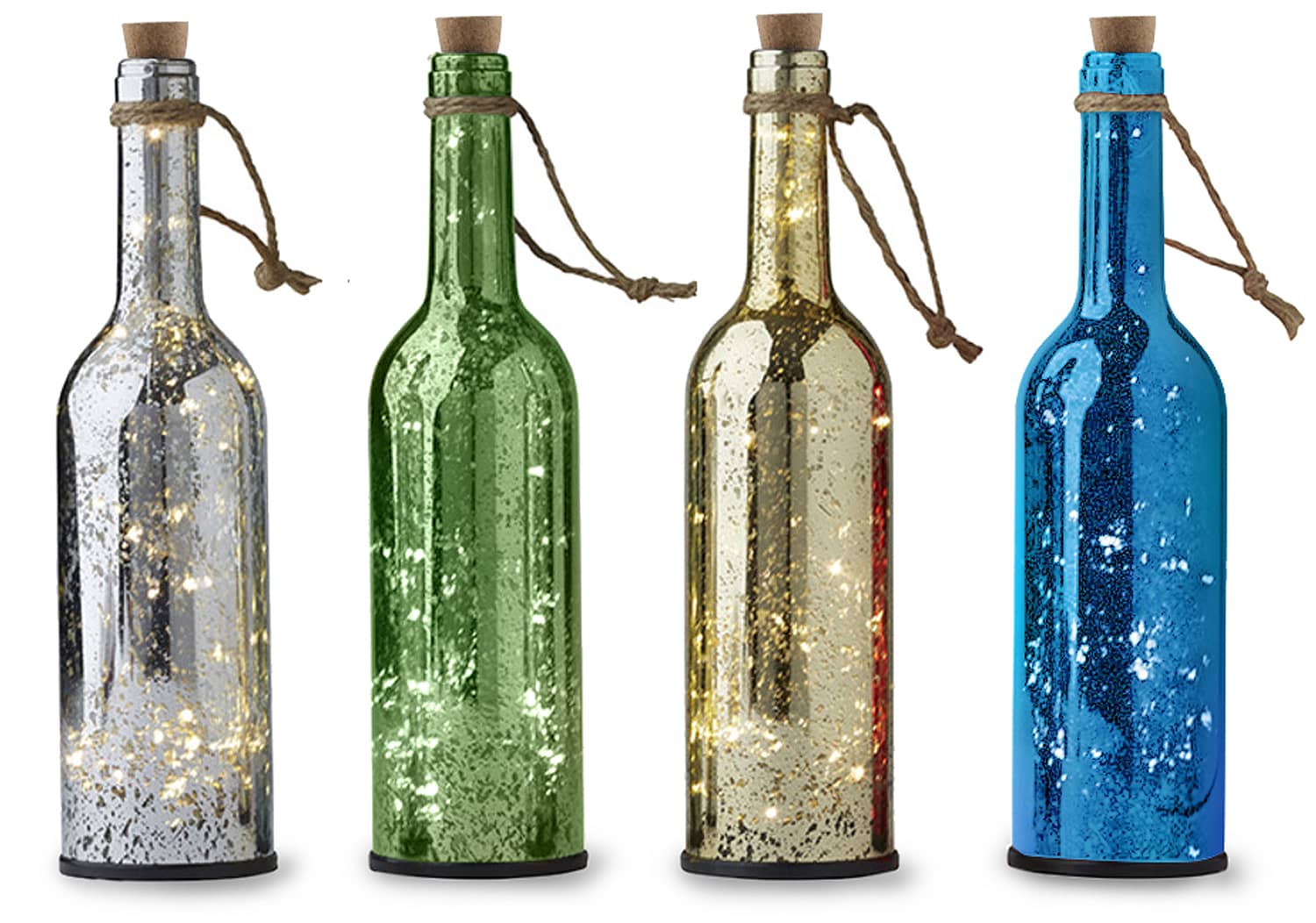 This sparkling set comes with four glass bottles filled with bright LED string lights and decorative stoppers made of jute and cork. Nothing evokes a festive or romantic atmosphere like the glow of candles and lights. Add a wine bottle into the mix and you have a stunning decoration that shines with beauty and personality. They're ideal for parties and entertaining while beautiful enough to leave up all year round.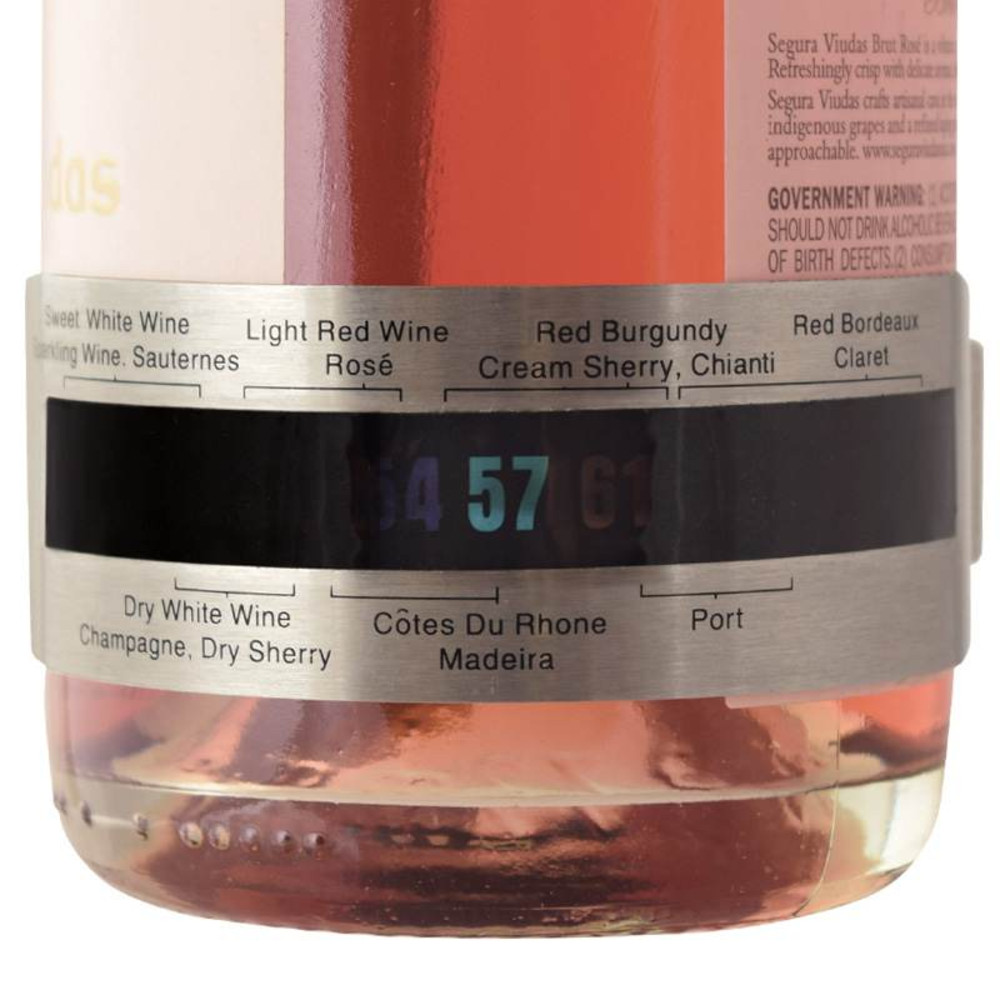 The most amazing glass of wine won't taste nearly as magnificent if it's not served at the proper temperature, which can be difficult to gauge. This handy little digital device easily wraps around the base of your wine bottle and displays the temperature so you know if you need to bring the temperature up or down before serving. It makes a great stocking stuffer gift for the holiday season!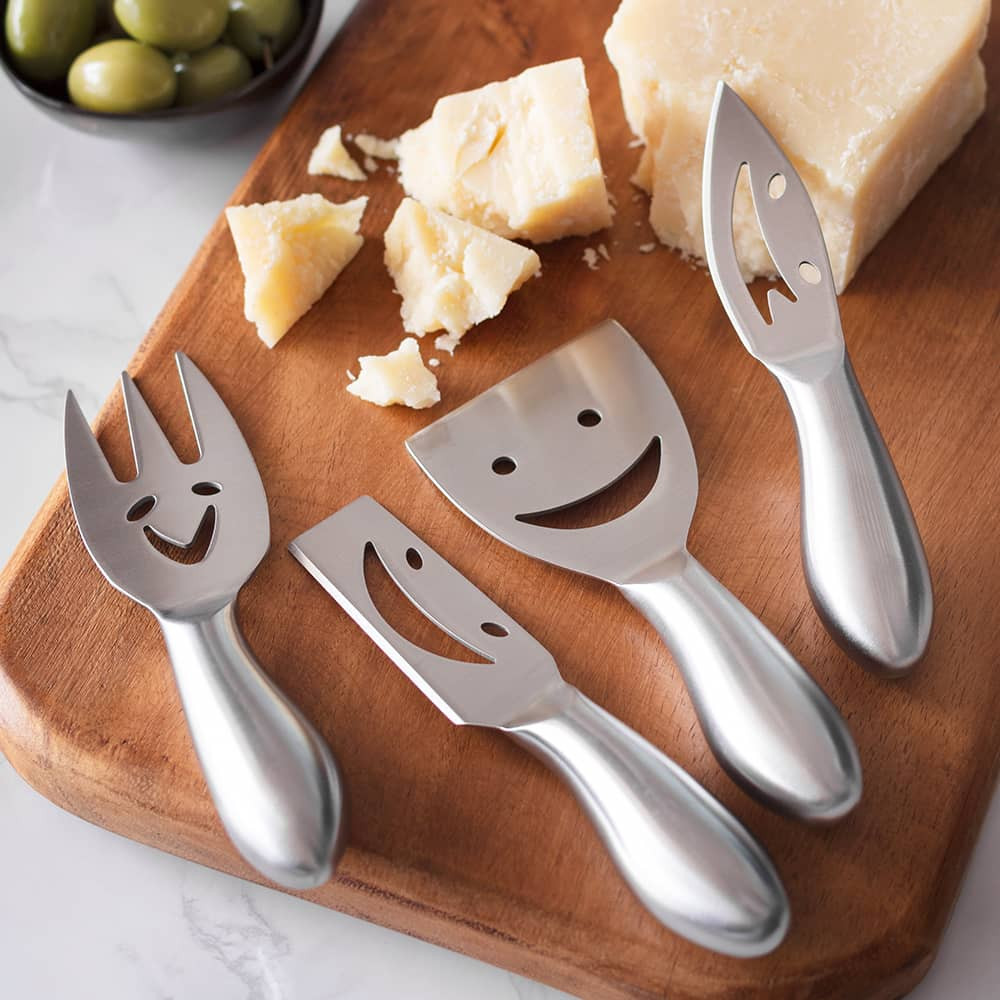 This set of 4 knives will bring a smile to anyone looking through your shop for the perfect gift. Made from stainless steel, they are dishwasher safe and easy to clean.
Article by Tamara Gane