Greek epicurean delights and wine are both known for their robust, earthy, natural flavors. How can they be combined for the perfect meal?
Since they typically feature different courses served family-style, it can be challenging to choose an appropriate wine for this cuisine. It's easiest to focus on the main dish, planning accordingly.
1. Mezze and Sauvignon Blanc
Cold and hot mezze is usually presented as a starter, consisting of salads, pita bread and hummus dip. Offer a crisp Sauvignon Blanc here, which brings its own citrusy, fruity flavor push. Since it has high acidity, your wine will offset the taste of garlic, onions and tahini, while complimenting the herbs in the dishes; it will also refresh your palate for the hearty dishes to come. A Grüner Veltliner or a Riesling would achieve the same purpose.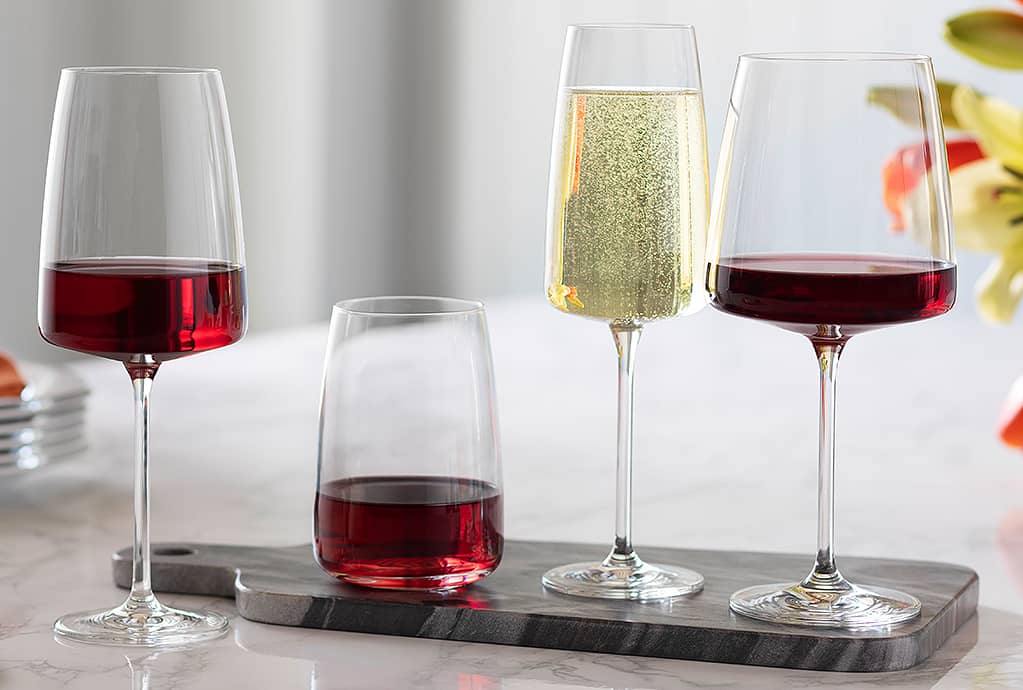 2. Moussaka and Barbera D'Asti.
The main ingredients of this dish are eggplants, potatoes and a meaty tomato sauce, so you need to opt for a wine with high acidity but low tannins, which will allow the baked veggie flavors of the dish to come through. An Italian Barbera is ideal, since it is herbaceous and earthy enough to alleviate the bitterness of the eggplant and compliment the potatoes, and with just enough tannins to stand up to the meat sauce. The wine also brings forward a wonderful flavor profile of cherries, plums and raspberries. Something light, peppery, and rich like a light red Tempranillo is also perfect for moussaka.
3. Spanakopita and Fiano
This delicious creamy spinach and cheese pie needs a full, textural, acidic wine to go with the decadently buttery filo pastry of the dish, which is why Fiano works so well. It's nutty, zesty and built for rich savory dishes like this one. It also leaves wonderful hints of grapefruit and apricot. For a similar effect, go for an unoaked Chardonnay, Pinot Grigio or a lovely Portuguese Verdelho if your pie is on the heavier side.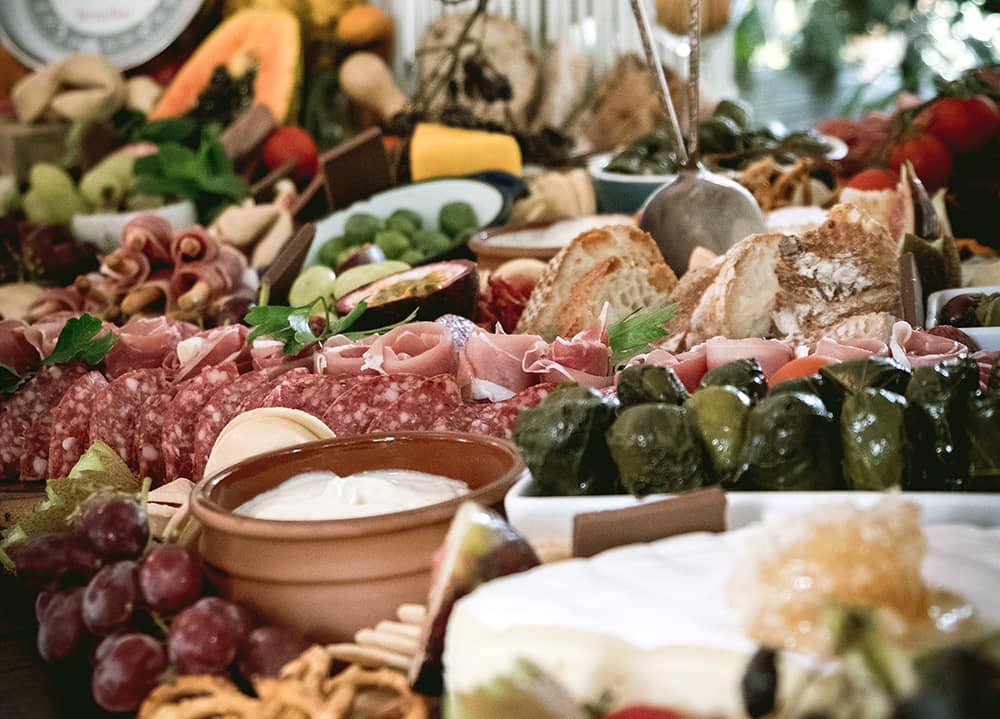 4. Dolmades and Vermentino
A classic Greek finger food, these pockets of spiced rice and meat wrapped in vine or cabbage leaves call out for an equally tasty Mediterranean wine. Look for a Vermentino from the island of Sardinia, light and savory, with little hints of pear, lime, grapefruit, green apple and white flowers – taking you on a journey right back to the beach. Is there a better way to enjoy Greek food than picturing yourself on one of its beautiful coastlines? Mediterranean food also loves Rosé and this dish is no exception.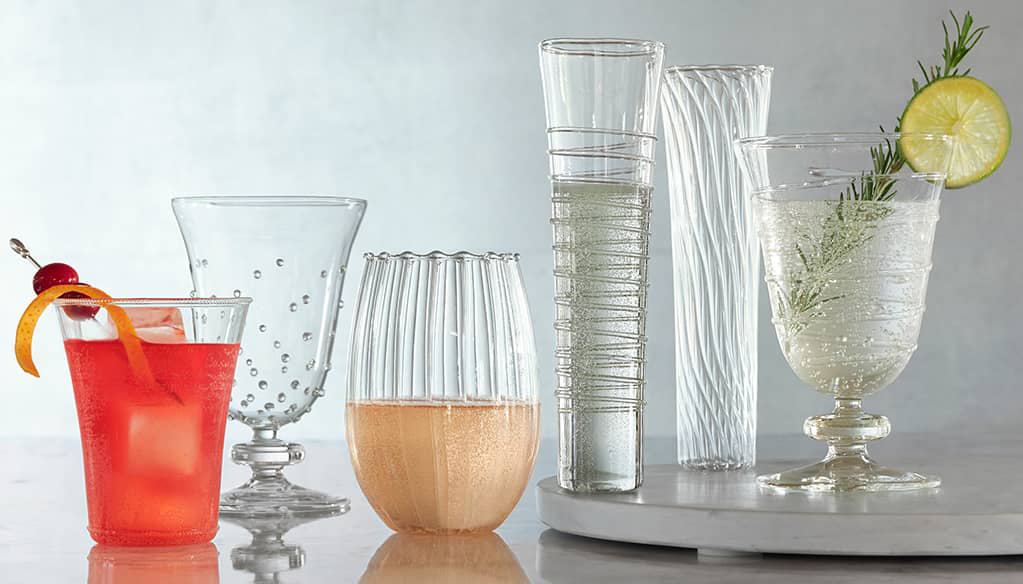 5. Calamari Tiganita and Assyrtiko
These fried calamari rings are best served warm with a cool glass of Assyrtiko (a crisp, citrusy white from Santorini). It has a unique saline character that goes well with the squid, and is also quite refreshing. A simpler option would be to choose your favorite bubbles–sparkling wines are always fantastic with fried food. Look no further than a nice Spanish Cava or a Crémant.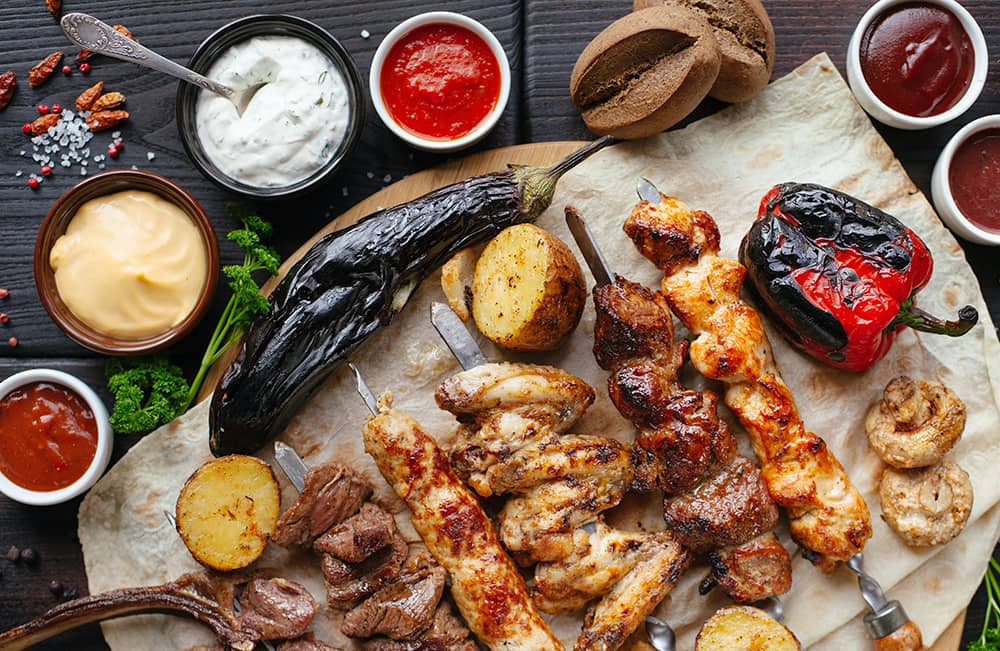 6. Lamb Souvlaki and Nero d'Avola
Pour a hearty red with this barbequed favorite, featuring plenty of acidity, robust tannins and bold fruit-forward notes. This gem from Sicily is one of Italy's finest reds and is known for being a fan favorite with this pairing. If the lamb is on the spicy side, Nero d'Avola's chili pepper hints are an ideal combination. You can also offer a simpler wine like a Pinot Noir or a Merlot, for guests who are not as adventurous.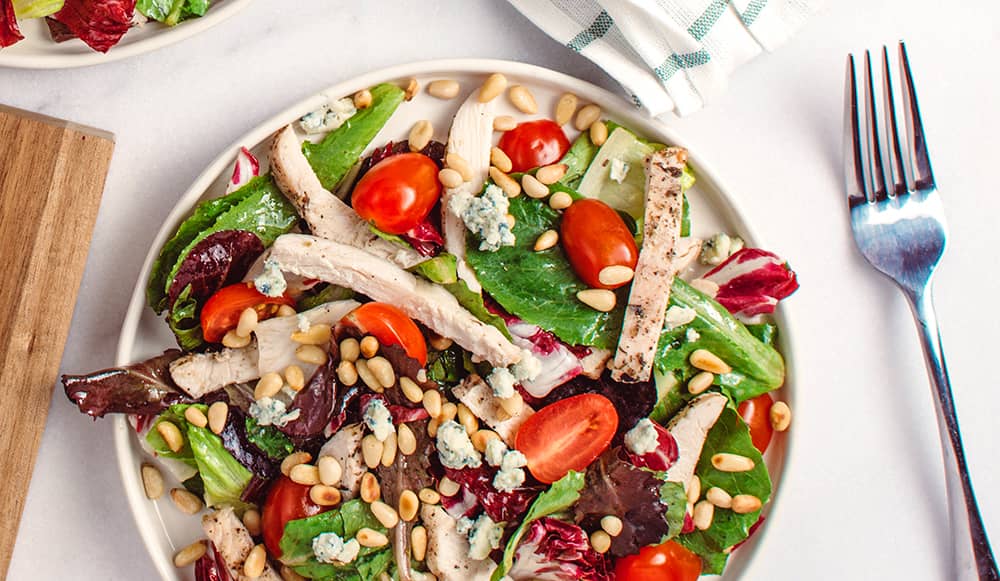 7. Greek chicken and Xinomavro
This might be the finest Greek red wine available, with firm tannins and notes of plum and stewed cherries. It is the metaphorical love child of Pinot Noir and Nebbiolo. Nothing goes with a hearty Greek meal quite like Xinomavro, working perfectly with citrus, herbs, yoghurt, and olive oil, standing up to protein content and the starchy baked potatoes that dishes are usually served with.
If you want a glass of white, find a Moschofilero: it is rosy, bold and slightly sweet. If you're looking for something easier to find, open up a New World Sauvignon Blanc, Chardonnay or Napa Cabernet.
Now you are all set to have a Greek food and wine tasting party! Use these guidelines to find your own perfect pairing.