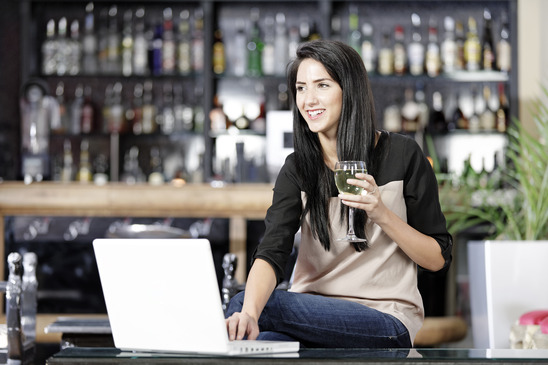 Looking to boost your wine knowledge? Social media offers a fun and inspiring alternative to books or classes. Twitter, Instagram, Facebook, Pinterest and Google+ are also great tools to stay in the loop about what's happening in the wine world and to learn more about wine.
Each social media channel has something unique to offer, from stunning photographs to delicious food pairings. Check out these fun and informative wine-focused social profiles and find some new favorites to follow.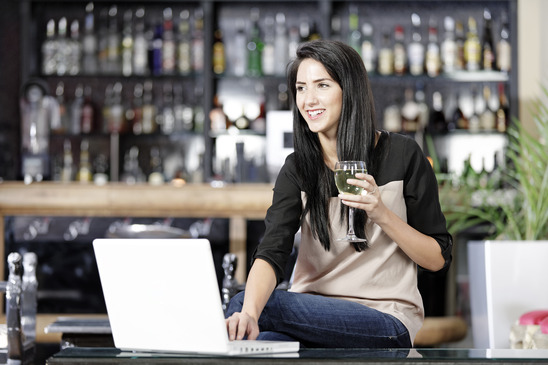 Twitter
Laura is a Master Sommelier, co-founder of the wine studio Corkbuzz and has been recognized in publications like Wine Enthusiast, Food & Wine magazine and The Wall Street Journal. Credentials aside, her tweets are like getting expert advice from an old friend.
Speaking of Master Sommeliers, why not follow the masters themselves? The Court of Master Sommeliers is like the governing body of excellence in wine. Follow them to learn about the craft of wine and watch the educational growth of up-and-coming wine experts.
This online magazine covers wine, spirits and cocktails in a fun and fresh way. Follow along for news, fun stories and other engaging, creative tweets from the wine world and beyond.
Instagram
As head sommelier at Bar Boulud in New York, Michael has access to some of the world's finest wines. He showcases his finds with clean, lovely photos.
Madeline Puckette shares an incredible amount of wine wisdom on her blog. Her Instagram brings that knowledge to life with beautiful pictures that showcase her adventures as a wine expert.
Facebook
This page is particularly dynamic, with inspirational stories, recipes and photos. Just be warned, this content may cause hunger!
This account not only demonstrates the beauty of the winery itself, but also offers readers fun content like the best wines to pair with breakfast for dinner.
Many of their Facebook posts spotlight specific vintners and sommeliers or highlight insider advice from their staff.
Pinterest
This wine importer has almost 100 Pinterest boards, which include everything from practical help like food pairings and where to find favorite wines, to fun stuff like how to upcycle wine corks and create amazing wine gift baskets.
Recipes, wine travels and gift ideas are only some of the things this wine retailer shares on Pinterest. They also offer boards for fun crafts made with empty wine materials and an adorable board that features winery dogs.
Boards are dedicated to holidays and events like the Olympics and Mardi Gras, plus you'd find delicious recipes, entertainment ideas and ways to reuse old wine bottles.
Google+
Get helpful ideas and amusing posts like what Google Autocomplete thinks about popular wines (the white zinfandel response is particularly funny.)
Looking for wine under $20 a bottle that still tastes amazing? If so, start following this site that specializes in affordable, high-quality wine. You'll find links to Reverse Wine Snob blog posts, plus funny memes and handy infographics.
This site calls itself "the Google of wine." They share everything from wine history to current events and news from the wine industry.
Who do you follow on social media to learn about wine? Share with us below! 
About the author: Erin Palmer is a freelance writer who has been featured on the Huffington Post and the Chicago Tribune. She loves to tell stories over a glass of wine after work.