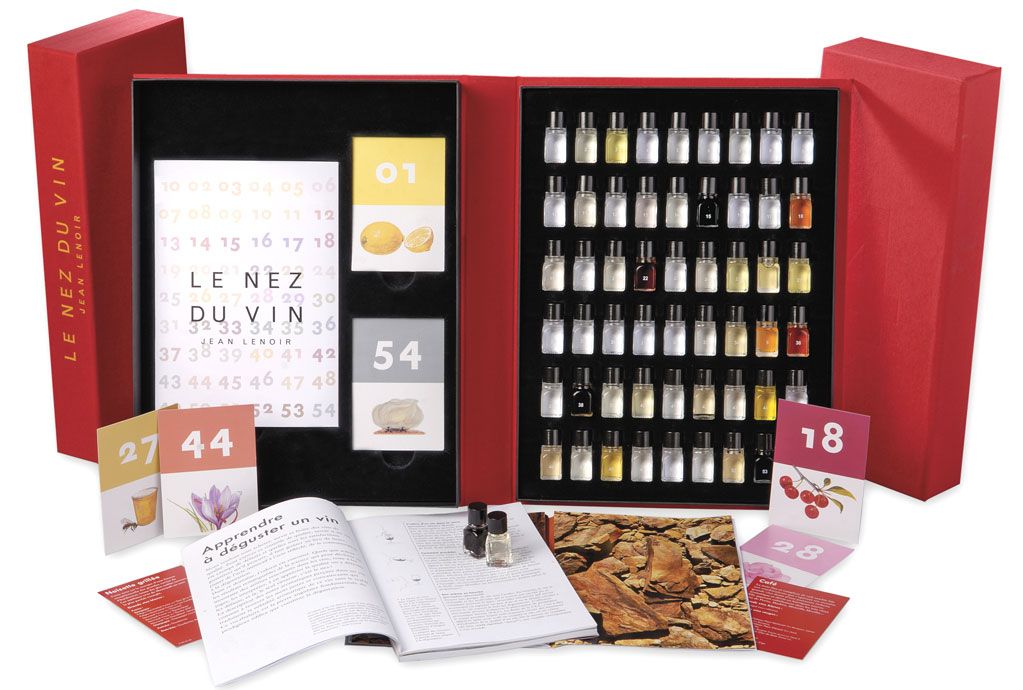 You swirl the wine in your glass and bring it up to your nose. You can smell raspberry and a slight earthiness, but there's something else, and you can't seem to place it. What IS that smell? You try to recall what had that unique aroma, but draw a blank. Frustrating, right?
According to experts, about 75% of what we perceive as taste comes from our sense of smell. To remember an aroma, you must train your nose to recognize it. The more aromas you can store in your olfactory memory, the more precise your description of a wine will be. After a while, it becomes second nature. With practice, you'll be able to distinguish dozens of distinct wine aromas.
How do you develop your olfactory vocabulary? You could go out and buy fresh fruits, vegetables, herbs, and other exotic ingredients, but that can be time consuming. Perishable items, such as fruit, don't stay fresh for long. That's why a wine aroma kit is a great investment in your wine education. When you start to add up the cost of obtaining all the scents, the price of a kit is cheaper than assembling it all on your own. The aromas are conveniently packaged in small containers that can be opened anytime you want to refresh your olfactory memory. At IWA Wine, we offer different kits to suit your ambitions and budget.
Understand more about wine and its special aromas. The Oeno Box contains eight examples of primary aromas found in wine and information is provided to aid in tasting. Beautifully presented, the set includes one of the L'Atelier du Vin's premium corkscrews, eight boxed aromas and a spare spiral.
This discovery kit is an illustrated tasting method with 12 wine aromas and tasting sheets that help any wine lover develop their palate.
The ultimate wine education kit developed by wine expert Jean Lenoir, Le Nez du Vin is a sophisticated instructional guide to the most common essences found in wine. Learn to distinguish and detect such things as type, age and components of wine- even the kind of soil in which the grapes were grown. This kit includes 54 glass vials of wine scents, illustrated fact cards and an instruction booklet. Imported from France.