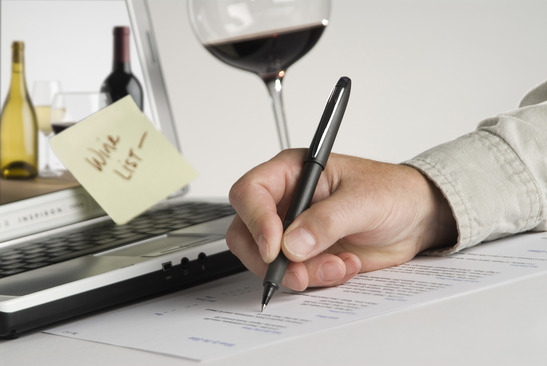 Believe it or not, there's one field that's more nuanced than wine itself: wine writing and blogging. Some wine bloggers cover specific niches in the industry, others focus on helping newcomers fall in love with tasting, exploring and learning, casually enjoying a glass of red wine. Still other bloggers cover wine news, reviews and winemaking.
From self-taught wine afficionados to those who have worked in the family winery their whole lives, our list of wine bloggers includes a little taste of everything. For a more extensive selection, peruse the Wine Bloggers Conference database.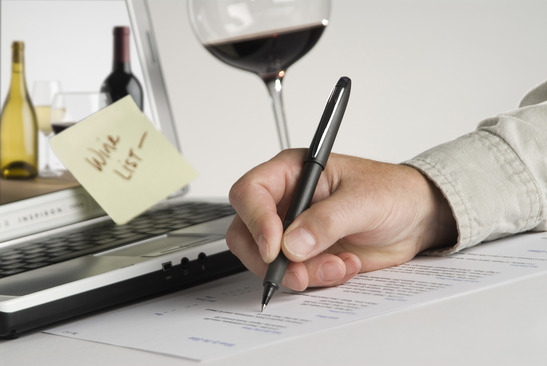 Whether you're new to wine or a veteran taster, Madeline Puckette's blog is sure to be a useful resource. Wine Folly is a collection of tutorials, guides, videos and infographics on all things wine. From basic topics like how to store open bottles of red wine to in-depth pieces for advanced wine connoisseurs on how to make money with wine investments, there's something worthwhile for everyone no matter what your wine experience.
The blog is informative, yet unpretentious with a touch of humor. Who knew getting an informal wine education could be so much fun?
When someone says "wine blog," Steve Heimoff is often the first person who comes to mind. Thirty years ago, he started his wine self-education by asking questions, collecting wine books, keeping a wine diary and writing his own reviews. Now he's one of the most respected wine experts in the industry and has two wine books under his belt.
On his blog, Steve Heimoff adds his insider commentary to topics such as the golden age of wine writing, keeps up on wine industry news, writes about his own personal experiences and covers different wine regions and varietals.
Fermentation: The Daily Wine Blog has been in operation since 2004, which is quite some time in blog years. Thanks to his knowledge and quality writing over the years, Tom Warck has become a respected voice in the industry. He covers wine politics, the wine industry, wine media, wine marketing and the culture of wine.
Tom is also one of the biggest advocates for industry changes that would better support small and medium-sized wineries and retailers. To learn more about the mission behind his blog, read A Manifesto for Change in the Wine Industry.
Alder Yarrow started Vinography as an online resource for friends and family who frequently came to him for advice about what wines to drink and which restaurants to try. Now several bloggers, photographers and reviewers contribute to Vinography, which covers topics such as wine and restaurant reviews, wine event coverage and wine news, just to name a few.
One of the blog's most useful resources is the Vinography Aroma Card, a free wine tasting guide that's available to download in seven languages.
Jeff Siegel, the man behind The Wine Curmudgeon, believes the wine industry tends to intimidate instead of welcome newcomers to the wonderful world of wine. He doesn't discuss wine scores and ratings or use lofty wine speak. Instead, The Wine Curmudgeon has made it his mission to make it easy for all wine lovers to learn how to drink, buy and enjoy wine.
From clearing up common wine misconceptions to providing tips on how to best navigate wine aisles and buy a bottle you'll actually like, Jeff Siegel's approachable blog is packed with useful tidbits of information that might help you appreciate your collection even more.
If The HoseMaster of Wine seems like it might be a bit of a funny name for a blog, that's because Ron Washam is a funny guy who writes satirically about wine and the business. From tongue-in-cheek posts about starting your own wine tasting group to honest and entertaining wine reviews, The HoseMaster peppers in humor in every post he publishes.
It's tough to parody any topic if you don't know it inside and out, but the HoseMaster certainly has the qualifications to poke a little fun because he has been eating, sleeping, and drinking (literally) the industry day in and day out for years. He has 19 years as a sommelier under his belt and is a judge at the Sonoma Harvest Fair, San Francisco Chronicle Wine Competition and the San Francisco International Wine Competition. The HoseMaster also recently won two 2013 Wine Blog Awards for Best Blog Post of the Year and Best Writing on a Wine Blog.
Many blogs on this list have been around for years; Von Vino has a fresh perspective on wine blogging and is based in Washington, DC. The author, Tivon, has a passion for travel and wine. Visit his blog for wine exploration, must-drink bottles, reflections on the wine industry, and lively photography.
Some articles to start with include Artificial Vintelligence, Black Wine Lovers – A Seat at the Lunch Table, and Why Men Should Drink More Wine.
Terroirist publishes a new blog post daily that covers a wide range of wine-related topics: politics in the industry, wine news or different viticultural and vinicultural techniques, just to name a few. This wide variety of content is the result of a diverse group of contributors who include a sommelier, a recreational winemaker pursuing his masters in creative writing and every sort of wine lover in between.
Tune into Terroirist for interviews with winemakers, get sneak peeks into some of the world's vineyards and stay up-to-date on what's happening in the wine world.
Written by an award-winning Napa Valley journalist, The Wine Siren is a chic wine adventure blog written by Kelly Mitchell. She concentrates on in-depth interviews with people behind-the-scenes talking about what it's like to work in the wine industry.
Her expertise is obvious in a flowing, engaging style with haunting images. Topics on the blog include Four Tuscan Wine Adventures and Perfecting Pinot in Willamette Valley.
Some wine blogs are for experts, while others are targeted at beginners. 1 Wine Dude writes for the in-between intermediate wine lovers who want to achieve that expert level of knowledge. With Tweet-length wine reviews, video webisodes and resources like the 1 Wine Dude Tasting Guide, Joe Roberts strives to make his blog a fun, easily digestible and useful destination.
1 Wine Dude has a unique technique of scoring wines he reviews on a report card scale of A to F and also awards wine badges such as Crowd Pleasers, Elegant Wines and Overachievers.
Several wineries maintain blogs they may update sporadically from time-to-time with news and events. Few take the mission of showing readers what happens behind the scenes as seriously as Jordan Winery, which built an in-house videography team to help blog their story.
The Journey of Jordan is frequently recognized for photography and video of its vineyards, cuisine, events, tours, tastings and more. To take a quick trip to California's wine country, just watch any number of beautiful yet informative videos: a time lapse of the grapes growing, leaf pulling to prepare grapevines for ripening and grape veraison are a few of our favorite videos.
About the author: Betsy Mikel  is a freelance copywriter who enjoys a strong cup of coffee in the morning and a glass of red wine at night.