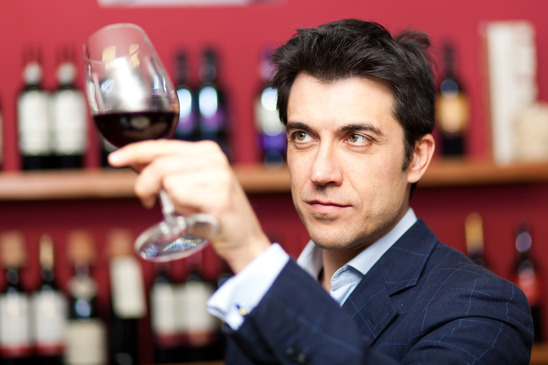 "You know, even sommeliers can't tell the difference between cheap and expensive wine" magazines and websites claim, but is it the truth?
We spoke with a sommelier whose expertise offers excellent insight into this debate. Jörn Kleinhans is a certified specialist of wine and the owner of the Wine Elite Sommelier Company. In his advanced wine tasting classes and presentations, Kleinhans specializes in helping long-time wine connoisseurs more deeply understand and appreciate wine.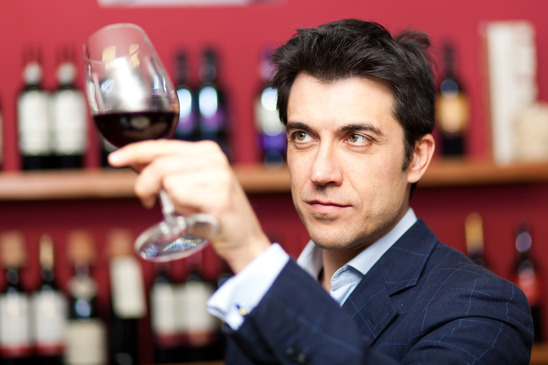 Every week, The Wine Elite Sommelier Company leads a blind tasting with fellow California sommeliers, tasting up to 1,000 wines each year. According to Kleinhans, you can learn to appreciate fine wines.
"We have found there is a very strong relationship between price and quality," Kleinhans says. "But it takes thoughtful practice for the connoisseur or sommelier to identify to identify those differences."
Personal preference does come into play when determining how "good" a wine is, but Kleinhans explains that you can train your palate to pick up on certain qualities, even if a particular bottle is not your favorite style of wine. To truly taste wine, look for these three objective qualities in every glass.
3 Distinguishing features of high-quality wine
1. Complexity
Kleinhans says high-quality wines have higher complexity, and you should be able to detect several flavors from the first sip. "You may pick up oak, red fruit, earthiness, and perhaps up to eight different flavors," Kleinhans says.
2. Balance
A high-quality wine has well-balanced flavors that compliment each other. Think about the proportion of flavor profiles, such as the spice or fruit; they should not be too overwhelming, overpowering the others. This does not mean that the wine is bland, rather that proportions are properly arranged.
3. Intensity
When drinking a high-quality wine, you should be able to identify how intense the wine smells, picking up different notes with clarity. The aromas should be easy to distinguish, although they may not be pleasant to the nose. Well-aged Riesling can develop a petroleum aroma, for example.
Why to train your palate to appreciate fine wines
Many people think they can learn about wine simply by drinking it every day. "We have seen a lot of collectors and snobs who have been tasting wines for 30 years and they haven't learned a thing," he says. This is why Kleinhans advocates for wine self-education. "Try the best examples of a certain varietal," he says. "When you pick up a good combination of a grape and a region, that will very likely teach you the pattern of that specific wine style that you can then carry into the future."
Limiting their palates to inexpensive wines is one mistake Kleinhans sees many wine drinkers make time and time again. "They taste cheap wines that lack the complexity and do not have a flavor profile they can remember," he says. "If you stick to the lower-level prices, you stifle your ability to pick up certain flavors."
Instead of looking for a new flavor in every glass of wine you taste, Kleinhans advocates for starting with the similarities. "It is only through the pattern of experience and principle that you learn about wine and can detect certain regions," he adds.
For example, when drinking a glass of wine like Chianti, look for sour cherry and vanilla flavors. Once you learn to recognize the flavor profile and patterns of the varietal, you can begin to recognize why a particular Chianti has a unique twist.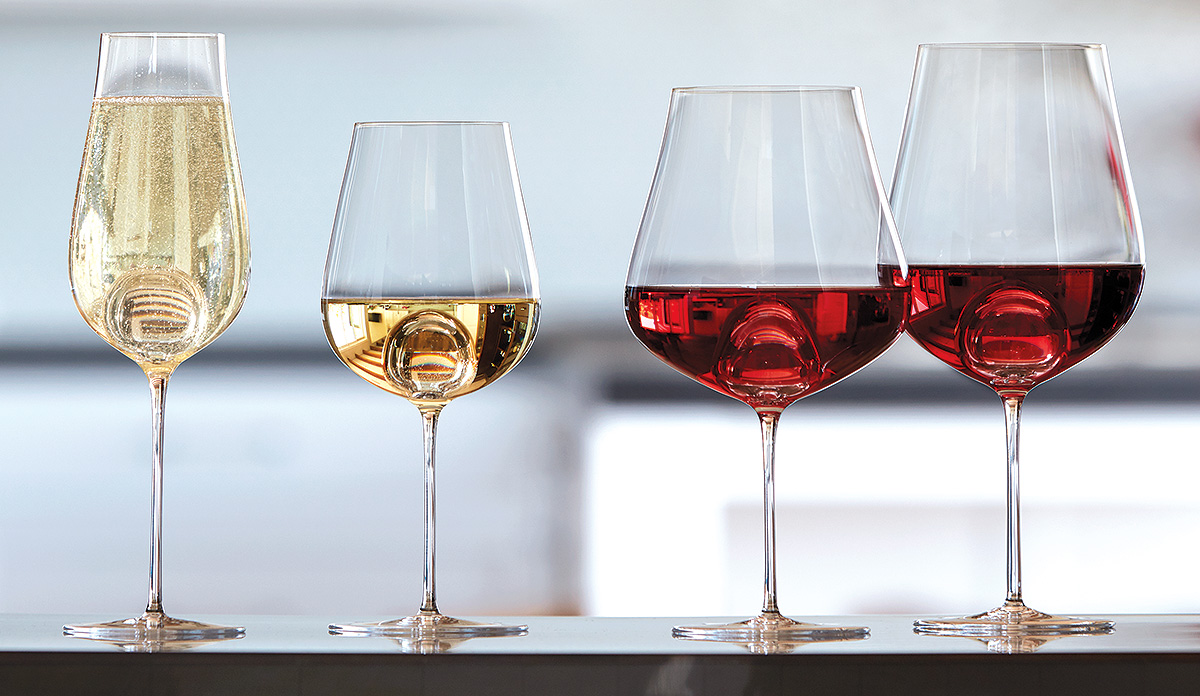 How to educate yourself on classical flavor profiles
Ready to fine-tune your palate to better understand these flavor profiles? Kleinhans recommends starting with a small set of classic wines. "We recommend that you pick up a case of the following wines. Then you have a world of wine and spectrum of possible flavors in front of you."
Red wines
France: Cabernet Sauvignon from Bordeaux
France: Pinot Noir from Burgundy
Italy: Sangiovese (Chianti is a good place to start)
Italy: Nebbiolo
Spain: Tempranillo
Australia: Shiraz (Boutique, not "critter" wine)
USA: Zinfandel from California
USA: Merlot from California
Argentina: Malbec
Chile: Carménère
White wines
Germany: Riesling from Mosel
New Zealand: Sauvignon Blanc from Marlborough
USA: Chardonnay from California
France: Gewürztraminer from Alsace
France: Viognier from the Rhône Valley
As you taste these wines, you will sample the best representation of each flavor profile from around the world. Once you try these bottles, move onto buying more from a different producer or a different year, looking for a pattern.
Kleinhans has one last tip as you broaden your exploration of fine wines: "Don't drink a $20 wine every day. Simply skip one day, and drink a $40 every other day. These wines will have higher clarity and complexity, and that is how knowledge is gained."
What's your best advice for learning to appreciate fine wines?
About the author: Betsy Mikel is a freelance copywriter who enjoys a strong cup of coffee in the morning and a glass of red wine at night. Follow her on Twitter at @betsym.
About Jörn Kleinhans: Sommelier Jörn Kleinhans is a certified specialist of wine, and the owner of the Wine Elite Sommelier Company. The Wine Elite is a nationwide consumer resource for Sommelier-Guided Wine Tasting Experiences, Education, Public Speaking and Wine Expertise.