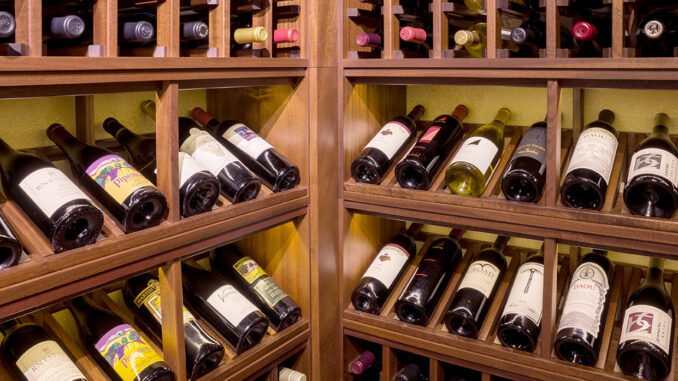 A wine collection is one of life's great joys. The opportunity to see a wine evolve is part-science experiment, part-exercise in pleasure. The anticipation of one day enjoying a bottle of wine can be like waiting for Christmas morning!
It can be disappointing when a wine doesn't deliver on your expectations. Given that 99% of wine produced is not intended to be aged, how can you ensure that you're picking the right bottles for your cellar? This guide will help you choose wines that will delight in the decades to come.
Varietals Best Suited to Aging
White: Riesling, Chenin Blanc, Sémillon, Chardonnay
Red: Cabernet Sauvignon, Cabernet Franc, Pinot Noir, Sangiovese, Nebbiolo, Syrah
In general, of the main grape varietals, these are most likely to improve by aging. You'll notice that there are more red than white. Red wines tend to be more age-worthy because of the process they undergo to extract color via the grape skins. Grape skins add tannin, which prevents oxidation and helps a wine last for the long haul.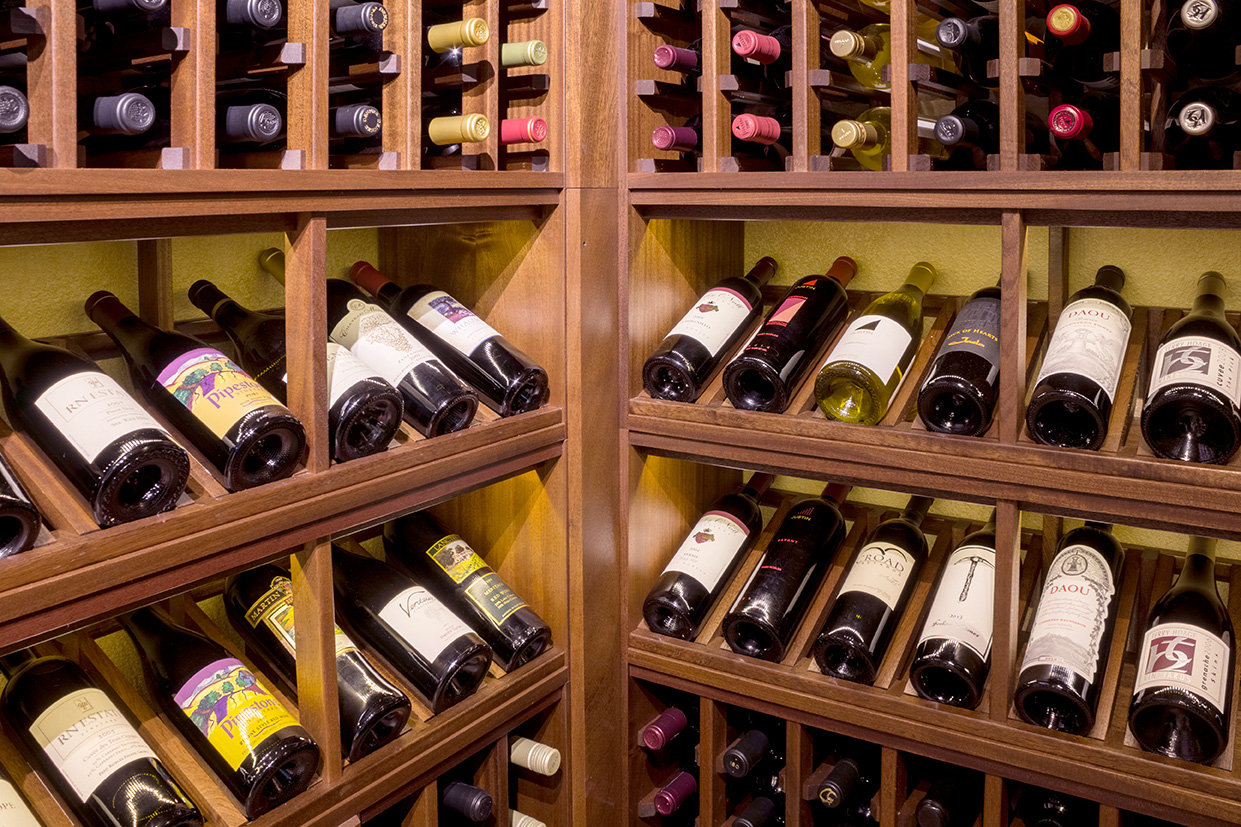 Winemaking Techniques
How wine is made, bottled, and matured before leaving the winery reveals if the winemaker intended to create an age-worthy bottle of wine. Most tasting rooms, wine clubs, and auction houses will provide this information, so a quick search online for the tech sheet with the stated name and vintage should also give the details about the production.
Below are winemaking techniques that contribute to a wine's ability to age:
Grapes sourced from older vines
Hand-picked
Whole cluster pressed
Extended cold soak
Extended maceration
Barrel fermentation
Barrel aging
Bottle aging before release
Structure
If you are able to try a wine before determining if it should go in your cellar, the structure will give you insight into its potential down the road. Structure is the relationship between the wine's tannins, acidity, sweetness, body and alcohol levels. Of these, the most critical factors are tannins and acidity. In general, you want the tannins and acidity to be very evident because they act as preservation tools that allow a wine to last for the long haul.
Balance
When considering a wine to cellar, it is also important to note the balance between all of a wine's components. Ask yourself: does the acidity seem low compared to high residual sugar? Then it isn't a suitable candidate for aging, as it will continue to taste cloying. Do the tannins seem too bitter compared to the rest of the wine? Although the tannins will soften over time, if they are far too harsh to begin with, aging may not drastically improve them. Does the alcohol level seem disjointed? It's unlikely that imbalance will correct itself with aging.
Quality Level
It is no secret that high quality is a clear sign that a wine will improve in the bottle. If you can taste the wine before deciding to place it in your cellar, you'll know your wine is high quality if it has complex flavor, pronounced aromas, and is without faults such as volatile acidity or TCA (cork taint from trichloroanisole).
One of the only wine faults up for debate? Brettanomyces, a common yeast that produces savory and barnyard notes. Some collectors and sommeliers deem Brettanomyces an essential expression of terroir in appellations such as Beaujolais and Châteauneuf-du-Pape. Others find the funkiness to be an unpalatable flaw. The bottom line is if you don't enjoy it, don't cellar it. If Brettanomyces is present in a young wine, it will only proliferate and become more pronounced over time.
If you cannot try the wine first, here are a few hints that a bottle is high quality:
Well-respected producer
Appellation known for aging potential, such as Bandol or Oakville
Cork enclosures will expose the wine to tiny amounts of oxygen over time and help a wine evolve (there are some exceptions for screwtop wines, such as German riesling)
Thick glass
Deep punt (the indent at the bottom of the bottle) which collects sediment, making decanting the wine easier
You can assume wines $30 and under are not meant to be aged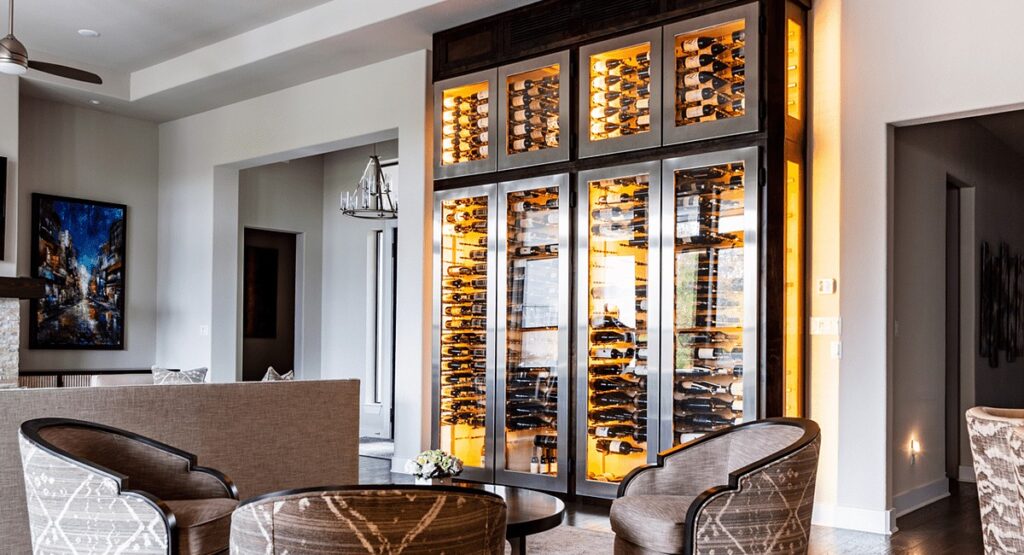 In conclusion: grape varietal, winemaking techniques, structure, balance and quality are vital in choosing age-worthy wines. When you find those wine gems, it is worthwhile to purchase multiple bottles of the same wine to compare its evolution over time. Of course, proper storage is a must. A cellar with consistently cool temperatures, minimal exposure to sunlight, some humidity, and bottles stored on their side will keep your treasures safe and ensure that they age correctly for years to come.
Contact IWA Design Center if you have questions about building an ideal wine cellar for storing and aging your wine collection. With over 30 years experience, IWA can help you plan everything, from a simple wine cabinet to a masterful wine cellar showpiece. Call 800-527-4072 to get started!
About the Author:
Jessie Newton, DipWSET and Certified Sommelier, is a wine professional and freelance writer living in Brooklyn, NY. Find her at jessienewtonwriter.com.