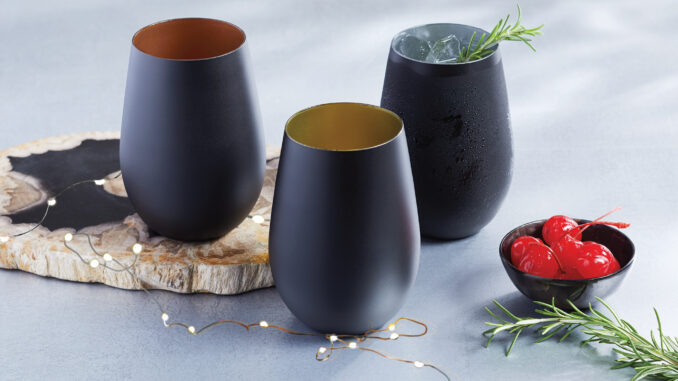 Mulled wine is ubiquitous this time of year, served at every Christmas market, holiday gathering and even your local bar. In this mulled wine frenzy, it's easy to forget that there is a whole range of wine-based drinks to choose from. Though they may be less popular, they're just as delicious and trust us, your guests will appreciate a bit of variety! Most are easy to make at home and include preparing a simple syrup, giving the freedom to add your own twist to the recipe.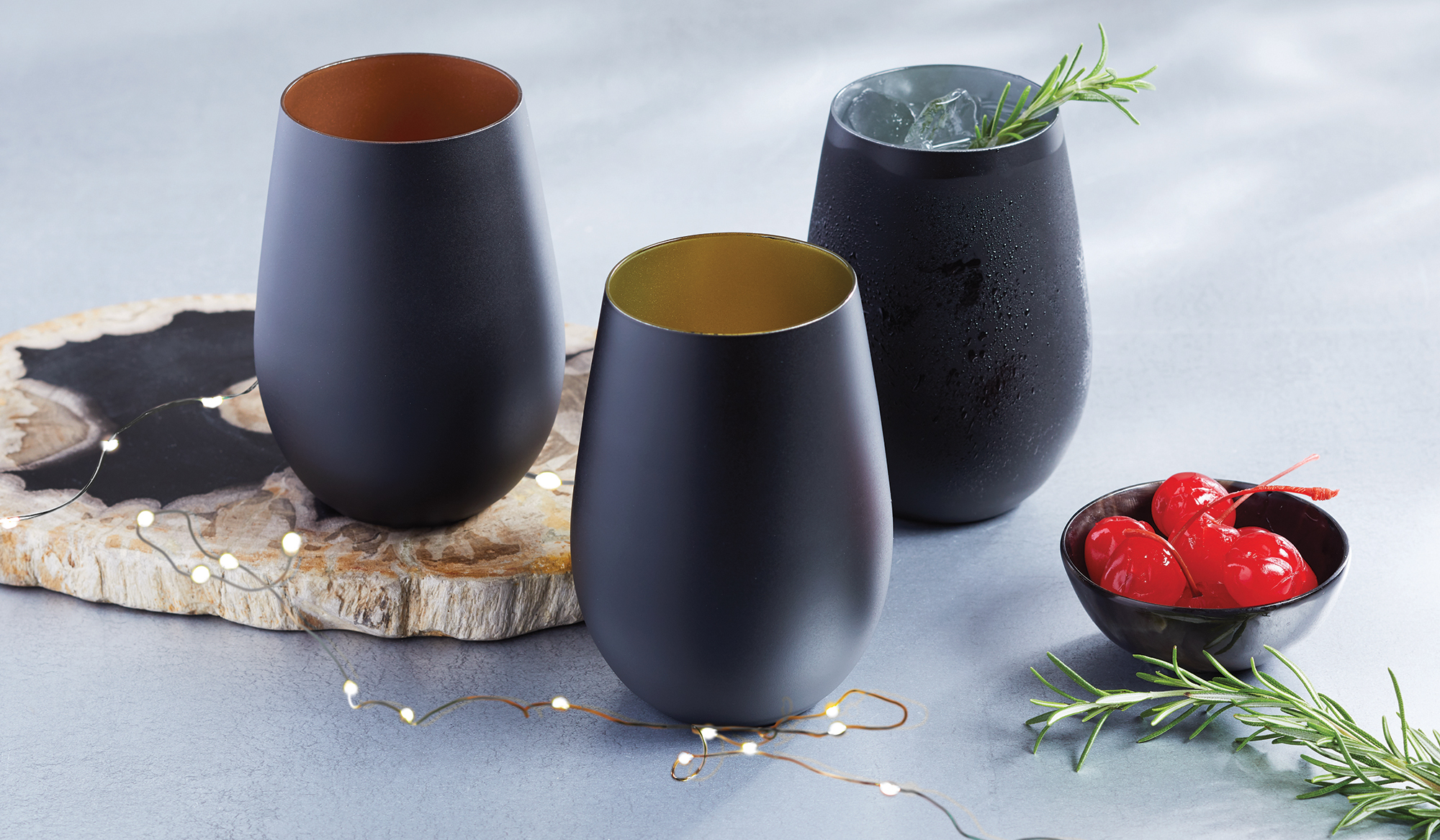 A regal choice, this cold-weather cocktail combines red wine and bourbon with Amaro Braulio, an Italian herbal liqueur that adds a cooling, bittersweet edge to the mix. If you can't find it, this drink is also delicious on its own. You can infuse the simple syrup with thyme, sage or rosemary to bring in earthy, herbal notes.
If you're looking for an elegant holiday drink to serve your guests, this refreshing sparkling wine cocktail is the perfect option. The recipe keeps it simple with a refined pairing of sparkling wine, fresh lemon and simple syrup. You can personalize the recipe by adding your own flavoring to the syrup, such as fresh mint, cardamom pods and rosewater would all pair well with this zesty cocktail.
A Christmas twist on a classic, this gin and tonic recipe includes rosé wine and white cranberry juice. It combines with the gin base to make a pretty, festive drink that's a little more restrained than most holiday cocktails. It's refreshing and simple – the opposite of mulled wine!
A relaxed combination, red wine punch features vanilla as the only spice in the mix. The other ingredients include cranberry-apple juice, organic juice and ginger beer which adds festive flavors. You could also include some cinnamon sticks and cranberries for decoration if you want to really get into the holiday spirit!
For a delicate take on holiday drinks, why not try this pomegranate and rosé spritzer? The recipe calls for fresh pomegranate juice and lemon sparkling water, combined with your rosé of choice. If you have already made simple syrup for another recipe on this list, you can use any extra here!
Although the two-tone color looks impressive, this festive twist on a whiskey sour is surprisingly easy to make. Fruit-forward red wine is slowly poured over the back of a spoon to create a layer that sits above the shaken whiskey mixture. It's sweetened with maple syrup which lends its own unique flavor to the drink. You won't be disappointed!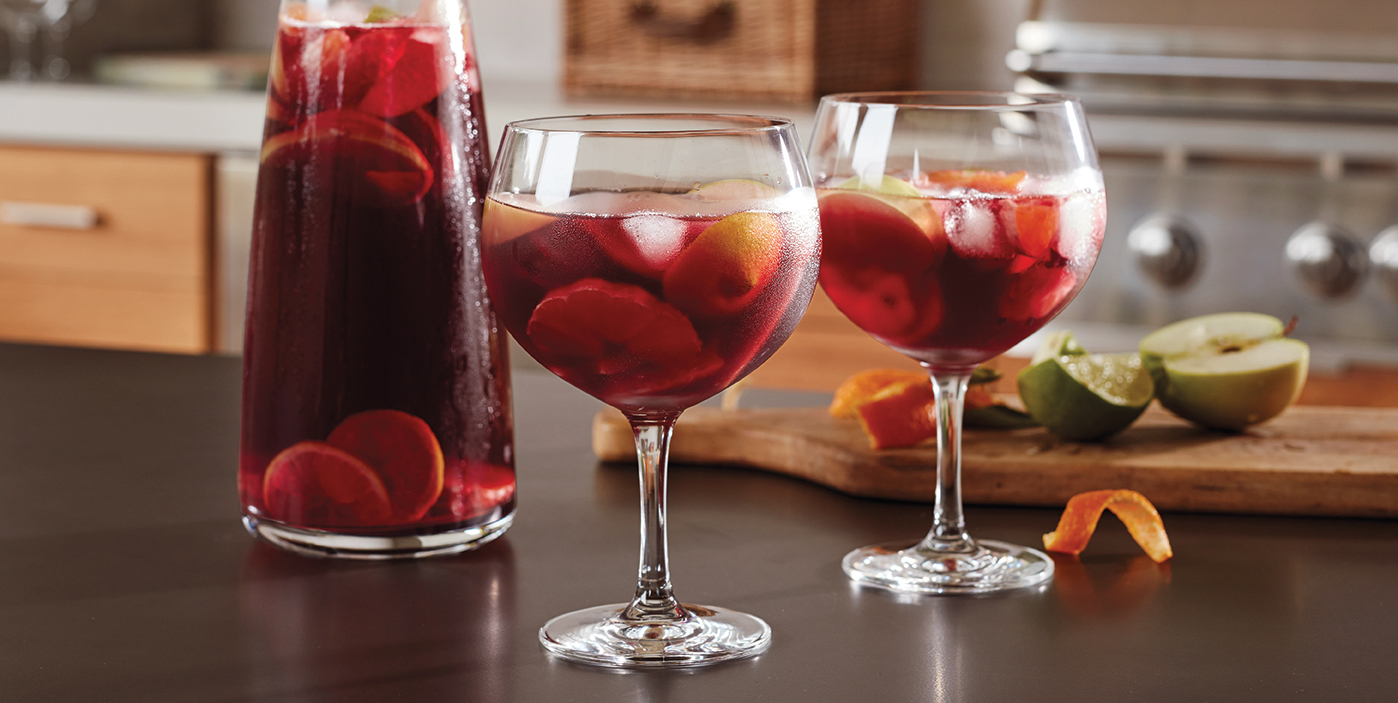 This seasonal sangria pairs apple, cranberries and rosemary with Pinot Grigio or Chardonnay. Just chop the fruit and add to a large pitcher with the liquid ingredients! It can be made well in advance and tastes better after at least four hours in the fridge, giving the flavors time to infuse. It is an ideal choice for when you're expecting guests in the evening, but don't want to waste time preparing drinks instead of hosting.
A final, controversial addition to this list is Red Wine Hot Chocolate. You will either love or hate this holiday drink but I just had to slip it in as a bonus. This is exactly how it sounds: real chocolate combined with milk, cream, sugar and red wine. Adjust the sweetness to taste, depending on the sweetness level of your wine. Serve this to adult guests when the children have their mugs of hot chocolate and see their reaction.
These are some alternative holiday drink ideas, helping you break away from the mulled wine masses and introduce something new to your repertoire this festive season. Tell us your favorite holiday drinks in the comments!
About the Author: Elizabeth Harris is a freelance writer, specializing in food, anthropology and travel writing.