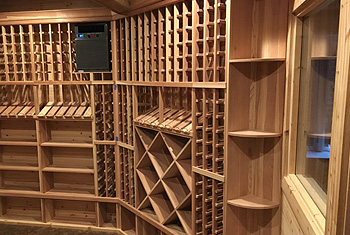 CellarPro cooling units are recommended by the leading custom wine cellar manufacturers nationwide. For example, a customer recently installed a CellarPro 3000S split cooling system in the custom wine cellar shown below: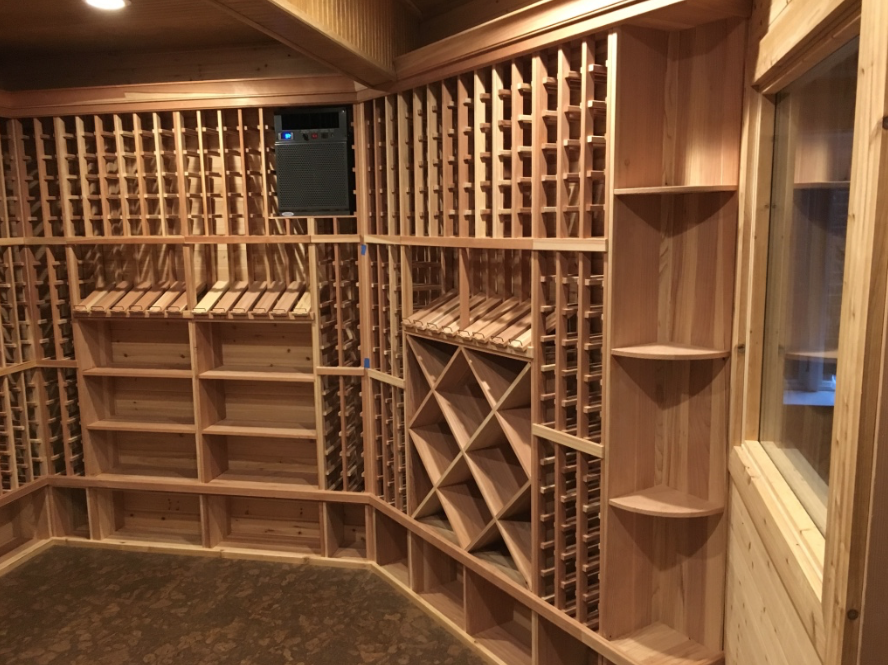 This custom wine cellar installation, with racks built around the wall-mounted evaporator unit, was made possible by the location of the cooling unit's exhaust and intake openings on the front face of the evaporator, as well as the multiple knockouts for the line set, power cord and drain line at the sides and rear of the evaporator.
The wine racks and CellarPro cooling unit in this project were sold by Wine Racks America. According to Christian Hancock, General Manager at Wine Racks America, "When designing the perfect cellar for each client, we find that CellarPro has developed the correct unit for every situation. Our racking systems fit very well with each CellarPro unit."
CellarPro cooling units are designed to maintain ideal temperatures and humidity levels with minimal fluctuations for proper storing and aging of fine wine. All CellarPro cooling units are made in the USA in our Petaluma facility. Each unit is individually tested to our rigorous requirements, and ETL approved to UL standards.
Visit cellarprocoolingsystems.com for more information about CellarPro cooling units.