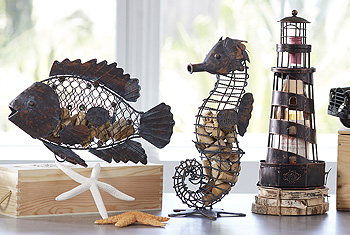 When holidays have landlubbers trading snow for sand and Ho-ho-ho's for Yo-ho-ho's, IWA still delivers the goods. Whether that urge to escape lands you on, next to, or surrounded by water, don't be left high and dry without these sea-worthy seasonal scores. Anchors aweigh!
SMOOTH SAILING HOLIDAYS
"I saw three ships come sailing in…" while the wind and waves sent things slip-sliding and soaring. But you can make every bon voyage très bon with these trusty unbreakable mates in tow!
No longer will cramped quarters limit festive cocktailing options: go overboard with pre-prepped holiday grogs in our lightweight canvas cocktail totes. (Two fabric flasks, 8 and 4 oz., with silicon & aluminum shot glasses.)
For shatter-proof class without glass, use Govino! Choose from five styles: red or white wine, flute, whiskey, and beer. You can personalize them, too.
Our new double-wall, sweat-proof Swig Tumblers are durable, great-looking, and keep liquids cold or hot for up to 9 hours. Choose from colors of Pearl, Rose Gold, or Turquoise. Perfect for warm mulled wine or cold holiday toddys!
'Leak' is not a good word to hear on board a ship, but at least we've got the wine covered—literally! Everyone loves leak-proof Capabunga wine stoppers! Flat tops allow for easy-squeezing and sliding into coolers and tight boat fridges, even sideways.
What's worse than sailing away with purple teeth? Seeing them immortalized in post-float party pics! Keep your smile snow-white with handy wine wipes.
COASTAL CELEBRATIONS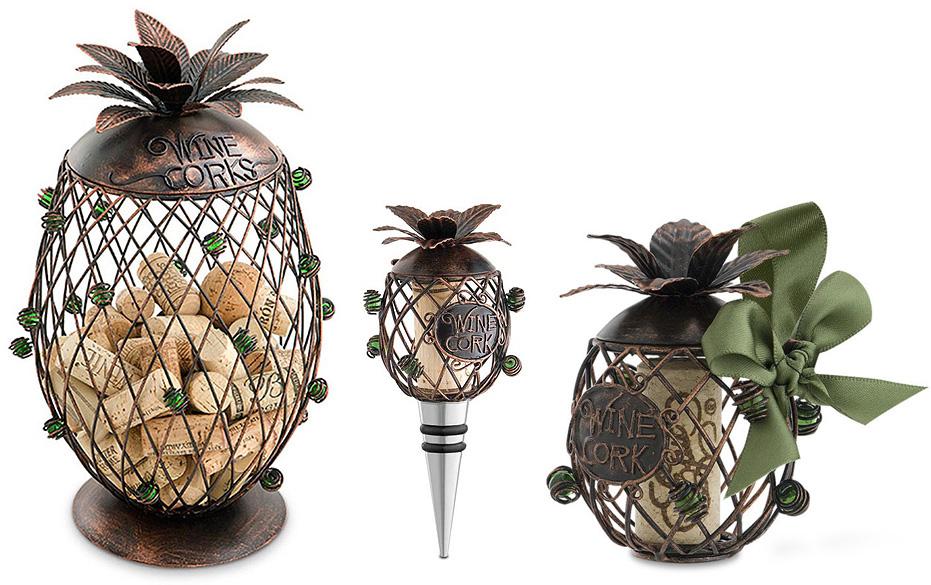 Traveling with wine? Whether coming or going, IWA's convenient and reliable carriers, totes, and trolleys make for personal seaside sleighs-full-o-goodies. Amazed companions will say "You fit all that in your bag?" faster than you can say "I come bearing gifts!"
ISLAND HOLIDAYS
TERROIR.
Most of the world's best wine regions are coastal-adjacent (rivers included,) but only a few islands boast world-class vineyards, so the tropics often leave options lacking. When bringing your own wine on a holiday vacation, start with leak-proof WineSkin bottle transport bags. They fit easily into luggage and keep both your bottles and belongings safe and stain-free.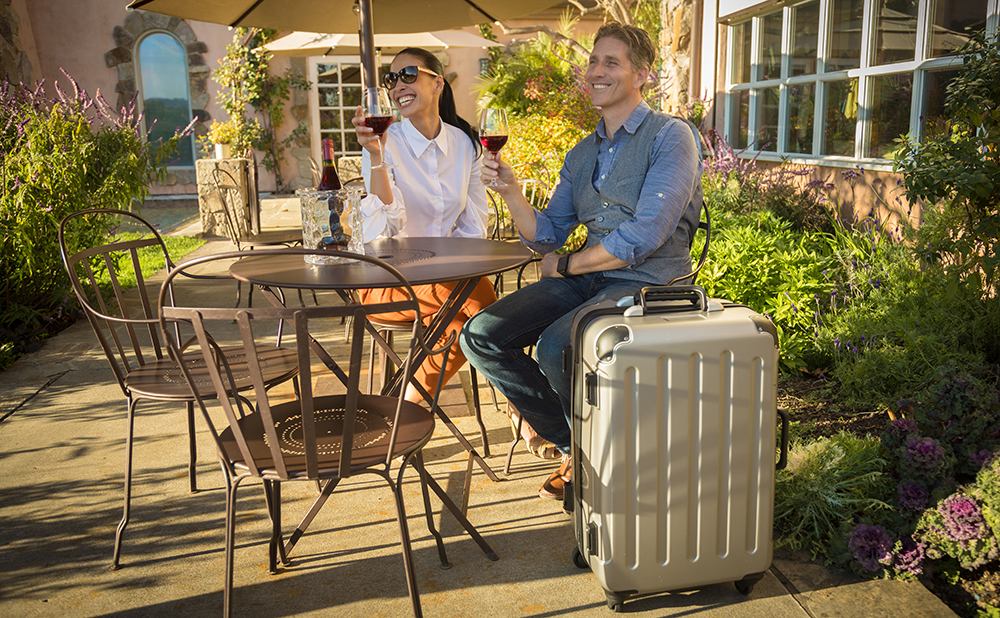 TRANSPORTABILITY.
Four-wheeling and islands go together like menorahs and dreidels. Our wine carriers are airline-friendly and the numbers have got us singing! Even stuffed with up to 12 bottles, they stay under the checked 50 lb. luggage limit. (Bonus? Checking bags costs less than shipping.)
Go super-deluxe with WineKaddy's thick, durable and lightweight aluminum shell with temperature-stabilizing styrene interior that protects and insulates wine. (Silver or Bronze.)
Or, the sharp and reliable VingardeValise, which boasts a polycarbonate shell, configurable high-density foam interior, and 360-spinners. (12 or 8-bottle. Multi-colors available.)
Our budget-aware reusable Wine Check Luggage is a no-brainer, featuring a collapsible fabric shell around a cardboard shipper with lightweight Styrofoam compartments and telescoping handle.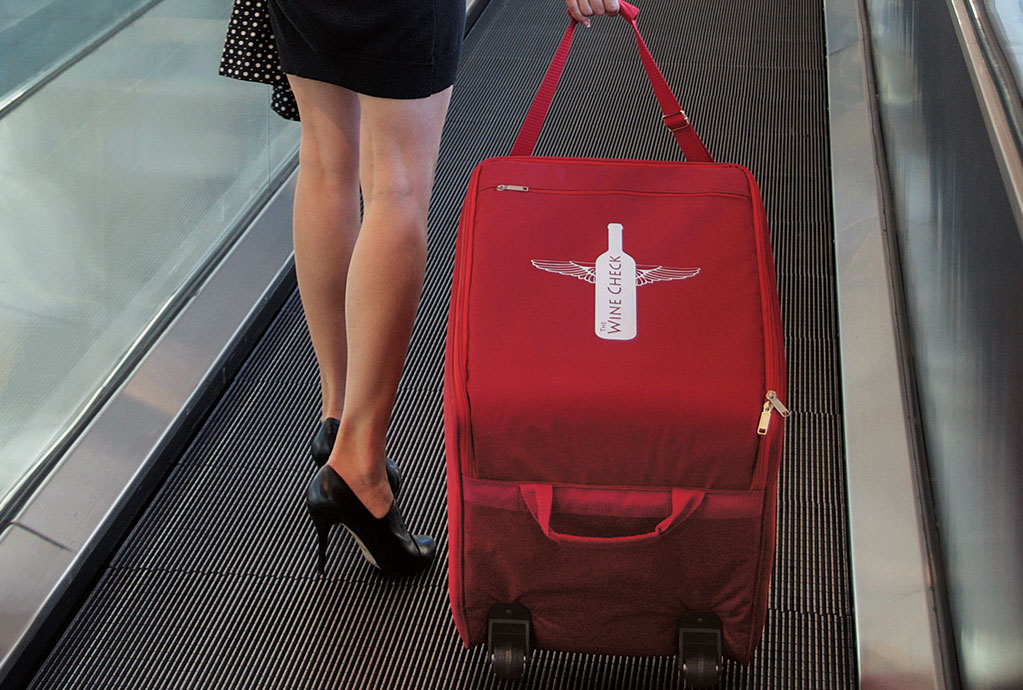 TEMPERATURE.
Tropical latitudes may chill attitudes, but heat and humidity do a number on beverages. Even Frosty would be safe with these quick, keep-it-cool solutions, if only he could fit!
Pack a Vacu Vin Rapid Ice Chiller in your carry-on, then freeze this bottle jacket as soon as you check in. Once frozen, slip over any wine bottle to chill down in five minutes and stay that way up to two hours.
Extra containers a nuisance? Pour a whole bottle of wine into our unbreakable, earth-friendly, BPA-free, Corkcicle Canteen and go! Clean, stainless steel won't affect taste, and three layers keep drinks cold (or hot) a whopping 25 hours. (In 2 colors.)
Before you hit the road, throw IWA Wine Bottle Stoppers into your bag. You'll thank us once tiny flying critters start circlin' and humidity-swollen corks won't fit back into that half-finished, over-priced bottle from the mini-bar. Stocking Stuffer deal!
HOLIDAY ROAD TRIPS TO SEASIDE DESTINATIONS
When coastal excursions don't require boats or planes, the world is your oyster, and IWA is here to help you shuck it! (Don't forget their perfect pairs: scotch, dry whites or bubbles–and add in our Tsar Nicolai Caviar Sampler while you're at it!)
First place a fish cork cage center-stage wherever you're staying to let fellow revelers know you're collecting cork-and-cap memories (while keeping the place tidy!)
Next, before you get that beach campfire roaring, break out the Schott Zweisel Sangria Glasses for a light, fruity sunset 'Welcome' toast. Set of 6.
Sangria Recipe:
1 bottle of dry red wine (750ml)
5 oz brandy or light rum
3 oz orange juice
1 oz lemon juice
4 oz soda water or grapefruit soda
2 slices each: lemon, lime, orange
Optional cinnamon stick
Serve on ice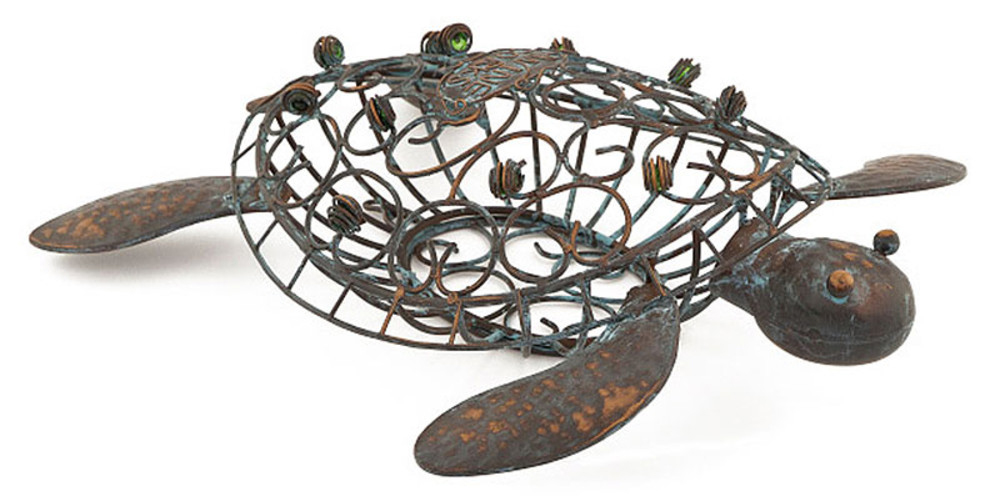 Rise-and-shine with mimosas and bellinis, then use our Super Seal Champagne Stopper to keep bits o' bubbly fizzy until you wet-yer-pipes later with a pre-dinner apertif:
French 75 Recipe:
4 oz Champagne
1/4 oz gin
1/4 oz Cointreau
1/4 oz lemon juice
Shake the gin, Cointreau and lemon juice with cracked ice, then strain into a chilled flute
Top with Champagne and a twist of lemon
No friendly beach volleyball or football match is complete without cold bevys! Our 15L Waterproof Cooler Bag is made from heavy duty tarpaulin—the perfect transportable refrigerator-on-straps for the group's drinks-of-choice. (So versatile!)
Maybe your romantic getaway left the group behind? Then nothing says R&R like a Picnic. Check out our broad selection of cocktail cases, picnic baskets, backpacks and totes—perfect for walks along winter-wonderlands and sand!
Can't finish the bottle? Fret not! Repour Wine Savers are another Christmas miracle! Unlike complex vacuum pumps and preservation systems, simply insert. Repour's special cartridge reduces bottle oxygen to less than half a percent! (Professionals swear by them.) Set of 4.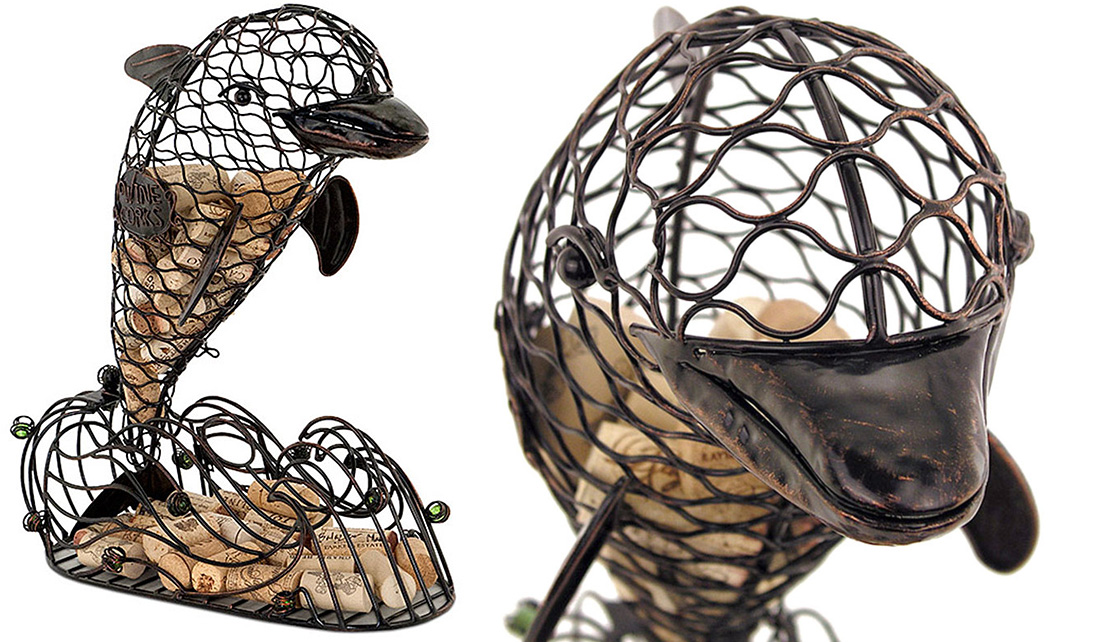 Whenever non-traditional holidays have you seeing (or feeling) blue, let IWA help tie up loose ends. We've got the largest selection of nautical and beach friendly wine wares across the seven seas. Très bon voyage!
About the author: Seattle-based writer Lori Stevens loves being on or near water almost as much as wine. Learn more about her book, Wine: A No Snob Guide: Drink Outside the Box Berkeley, CA: Rockride Press, 2015.