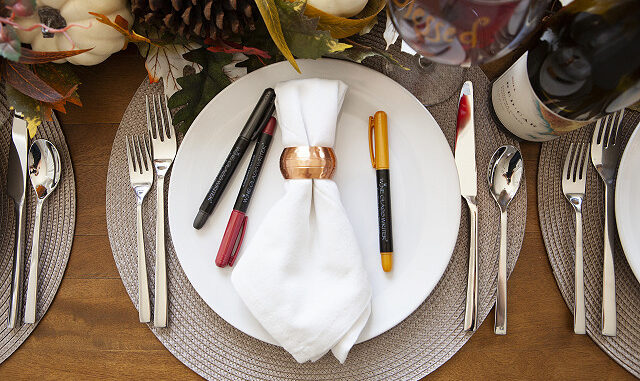 As you prep and prepare for the big day there's much more than the meal to think about.
Making the occasion festive with décor is a big part of Thanksgiving Day traditions! And since the table is the focal point of this food-centric holiday we like to plate our decorating efforts!
Let's cut to the chase we have the perfect simple and inexpensive hack to elevate your Thanksgiving table this year! Wine Glass Writers. Write festive messages on plates and glasses to welcome guests to the table.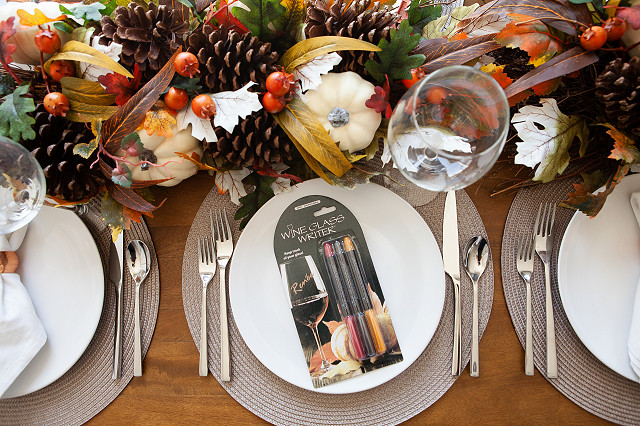 You can even use the markers as a way to assign seating for your party! Leave a pack out and let your friends and family write their own names on their glasses it will save you time and effort and let your guests be creative. This was our original intention for creating Wine Glass Writer to make the party more fun and help everyone keep track of their wine glass!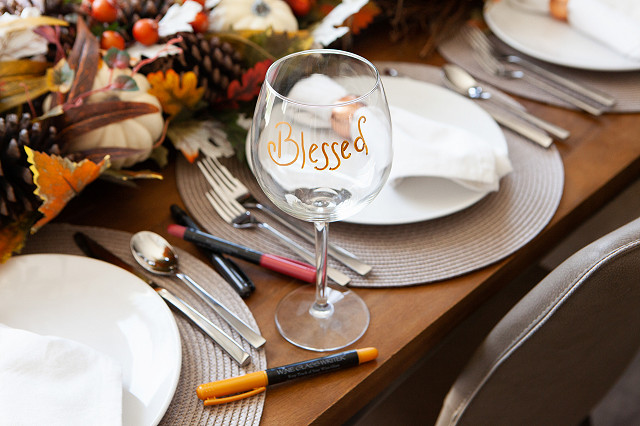 Wine Glass Writers are non-toxic markers that go on smudge-proof to glass and glazed ceramics. They are safe to be near food and drink on glassware or plates and will easily wash off with warm soapy water and a sponge. For only $9.95 you can get the Harvest Fall Colorsto take your table décor to the next level this year!
Set the table with Wine Glass Writer.