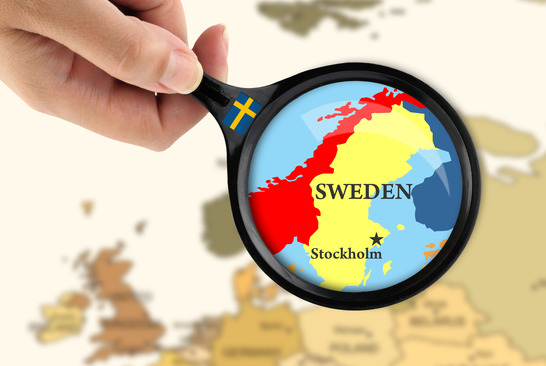 Of all the countries in Europe, you'd never guess this country up in the far north, with few vineyards of its own, and whose internationally best-known drinks are aquavit and vodka would be a nation of wine enthusiasts. Believe it or not, Sweden's retail shops offer Europe's widest assortment of wine.
One chain of shops in Sweden stocks over one thousand wines and offers 12,000 more on order. Additionally, every wine sold in these stores has a shelf label describing characteristics as to dryness, body and acidity, a brief tasting note, food pairing suggestions, origin and importer.
Who knew Sweden offered such a large selection of wine? A government-owned liquor store chain is entirely responsible for creating and regulating the market for wine in Sweden "to minimize alcohol-related problems by selling alcohol in a responsible way, without profit motive."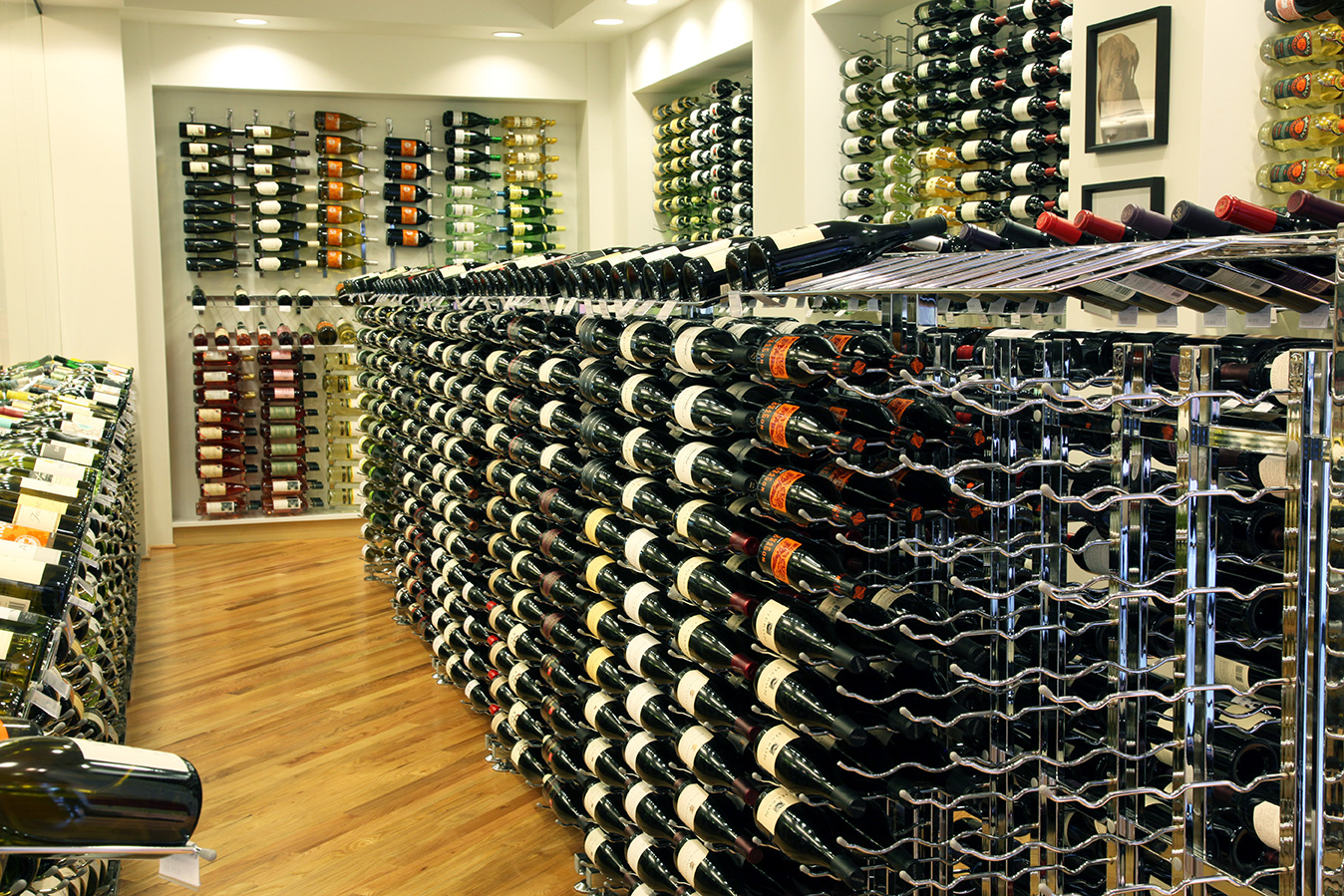 Why Sweden offers such an impressive variety of wine
There's only one retail chain in Sweden where you can buy alcohol over 3.5 percent ABV: Systembolaget. This state-owned monopoly has 428 retail shops nationwide, some 500 service agencies in villages and 5,000 employees.
Systembolaget (The System Company, generally called Systemet or "The System"), was founded after a 1922 referendum that narrowly rejected total prohibition. Instead, a spirits monopoly was created as "the system." A strict rationing system ended in 1955. After joining the EU in 1995, Sweden was allowed to keep its retail monopoly on health promotion grounds, as long as any company could import and sell its products through Systemet.
In the 1960s, the state launched a major national advertising and PR program to promote wine over hard liquor.
"That's one of the reasons behind wine's position in the market today," says Ulf Sjödin, head of Category Management in Systemet's Purchasing Department. "Back in the 1960s, Systemet's sales were 90 percent spirits and 10 percent wine. Today, it's vice versa."
Shops carry a "standard" selection of wines, spirits and beer over 3.5 percent. The assortment at different shops varies according to size and local demands. The smallest shops carry about 500 different wines and larger ones 1,200. A special wine shop in central Stockholm has 2,000 wines on its shelves.
Order what you want at your shop or on the Systemet website and pick it up in three to five days. All wines have been selected and given character descriptions by a panel in blind tastings.
"We are strictly neutral," explains Ulf Sjödin. "We send requests for a specific type of wine, let's say a Shiraz that will retail for the equivalent of $15. Importers will send us their products. We select the best that meets our requirements to be on shop shelves. Those we do not select can be warehoused by the importer."
How far your money goes for a bottle of wine in Sweden
Systemet sold 198 million liters of wine in 2013, or roughly 25 liters per adult. (Sweden's population is 9 million.) Total sales were about $2 billion. While alcohol taxes make hard liquor expensive, wine is relatively inexpensive.
A bottle of decent table wine goes for the equivalent of $10. Taxes account for about 40 percent of the lower priced wines' retail price, but for a high priced wine the tax bite is proportionally lower, some 25 percent. Value Added Tax (similar to a sales tax) for alcoholic beverages is the standard 25 percent and not the 12 percent charged for food.
A number of wines I checked were priced about the same as in Boston, based on current dollar-kronor exchange rates.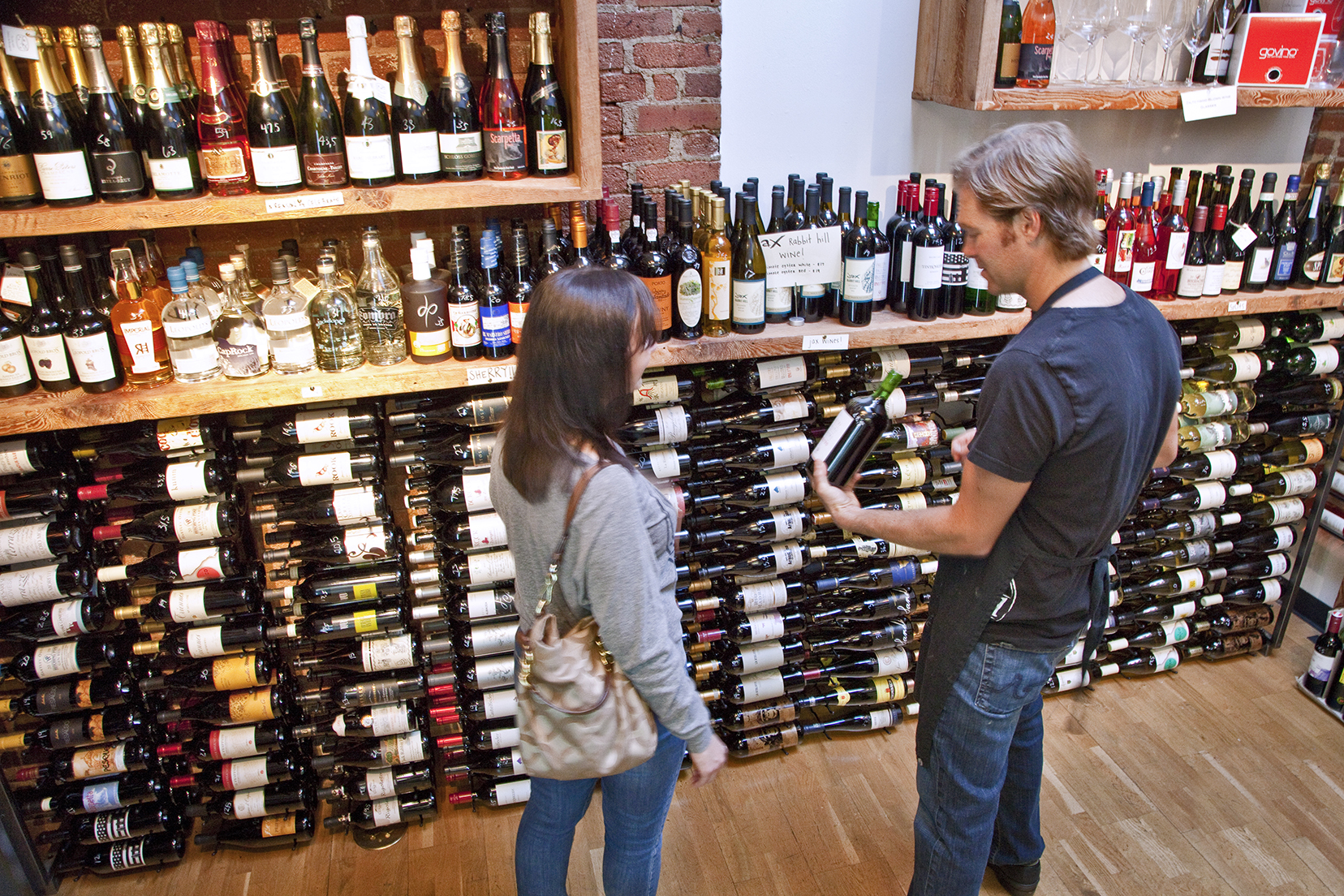 Sweden's most popular and best-selling wines
The single biggest selling wine is Umballa, a Cabernet-Sauvignon/Shiraz/Pinotage of South Africa, for the equivalent of $23. Ulf Sjödin says price makes South African wine highly attractive; it's the second largest source, with 14 percent of the total wine market, behind Italy, with 25 percent. These are followed by France, Spain, Australia, Chile and USA, and others from just about every wine nation in Europe, the Americas, Australia and New Zealand. South Africa has 45 percent of the white wine market in volume.
One major trend is the growth of Rosé and sparkling wines. The Systemet website lists 477 Rosés (of which 34 are bag-in-box), and 1,362 sparkling wines. Retail shops carry dozens. "This is a trend that originated in the UK," says Ulf Sjödin. "Lots of Swedes travel to England, discovered Rosé, liked it, and demand increased."
Another trend is growth in Amarone. "You'll find more Amarone offered in Systemet than you'll find in any Verona shop," says Ulf Sjödin. Systemet has 155 Amarone available. And even more Valpolicella, 306. (Had Ernest Hemingway won the Nobel Prize in Literature today, he would have definitely come to Sweden for the award – he did not come in 1954 – and he'd spend a very long time with his favorite wine, Valpolicella.)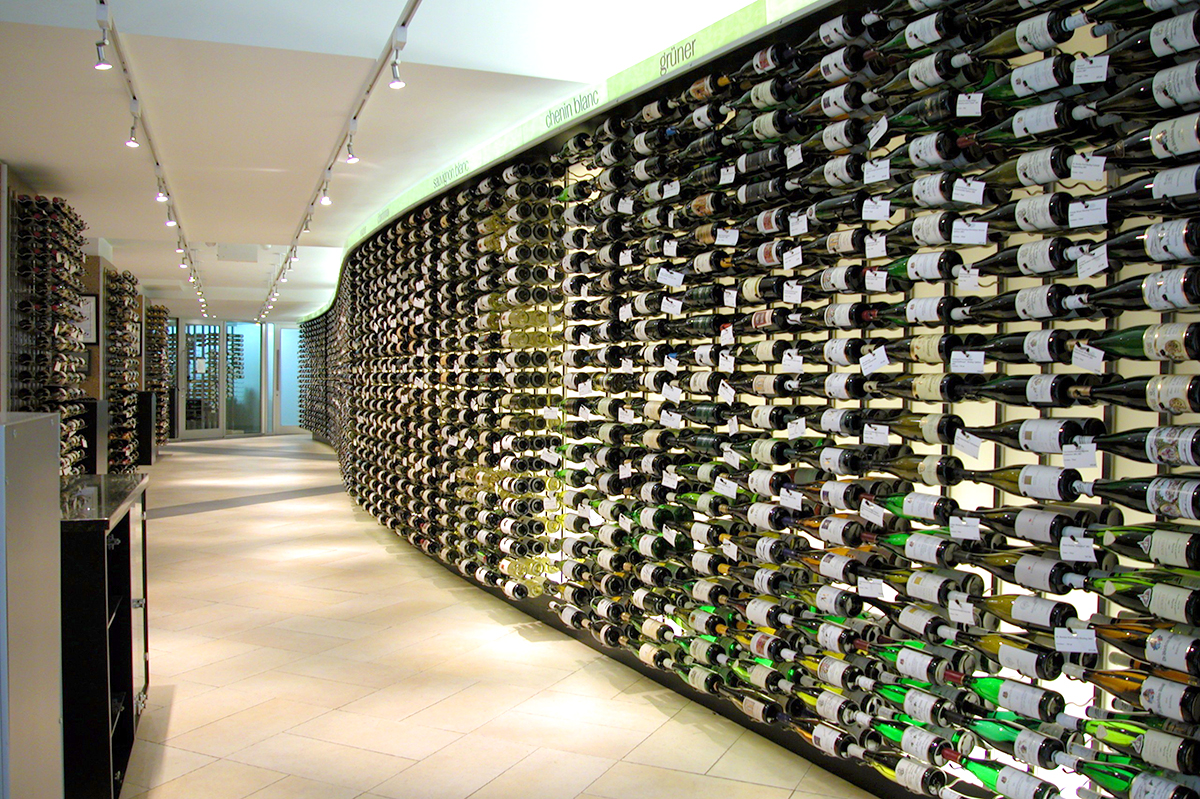 Wine trends that are catching on in Sweden
A major development is the popularity of bag-in-box and packaging, which accounts for about 55 percent of wine by volume sold by Systemet. Ulf Sjödin explains that it's mainly due to convenience, because going to a Systemet shop means a special trip. "People would rather carry one three-litter bag-in-box instead of four 75 cl. bottles," he says. "This is especially so since so many Swedes have summer homes and boats." He sees a trend of more high-end wines being packed in bag-in-box.
All major Swedish newspapers and magazines have wine columnists, who taste new additions, rate wines, list favorites, and point out good bargains. Importers advertise heavily in the daily press and in a dozen popular food and wine publications and on blogs, a number of which have large followings.
Wine imported from out of the country isn't the only alcohol catching on. Sweden is now the second largest importer, after Canada, of American craft beer. It's so large, that Brooklyn Beer, in partnership with Carlsberg, set up a brewery in Stockholm to serve the European market.
Have you been to Sweden and shopped at Systemet? What was your impression of the wine selection?
About the author: Robert Skole was a correspondent in Sweden for McGraw-Hill World News for some 25 years. He is the author of the novel "Jumpin' Jimminy – A World War II Baseball Saga – American Flyboys and Japanese Submariners Battle it out in a Swedish World Series." His favorite wines from Systemet are Campolietti Valpolicella and several of the 78 Gruner Veltliners available. He lives in Boston and Stockholm.