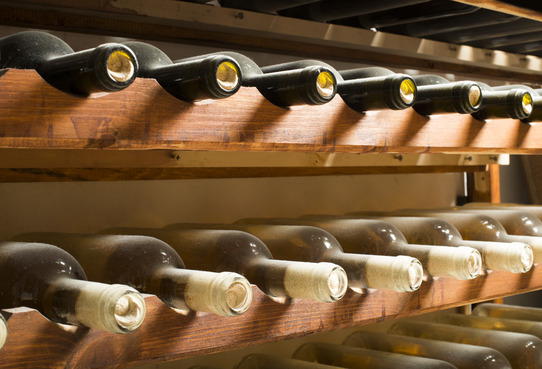 Tantalizing aromas from the tri-tip smoking on the grill fill the air as your first guests arrive for the dinner party. Your thoughts immediately go to choosing the best wine from your new wine cellar to complement your work this evening as a grill master. As you enter the coolness of the room with walls of wine racks filled with your treasures, you have the perfect bottle in mind to serve tonight; you just have to find it.
You scan the many rows of wines, which are not really in any kind of order. You pull out bottle after bottle out to inspect the labels. As the search takes you high and low and goes on for far too long, all your guests are enjoying themselves (well, as much as they can without wine.) You finally find it on the top row where you tucked the special occasion bottles.
You finally return to the waiting eyes of your guests, curious about the treasure you've decided on for this evening. And you promise yourself something. Never again will you go through this. There has to be a better way to organize — and find — wine bottles in your collection.
The answer is fairly simple in principle, but will require dedication as well as consistency. Follow these steps to organize your collection, and you might even have a little fun doing it.
1. Assign rows by wine type: red, white or sparkling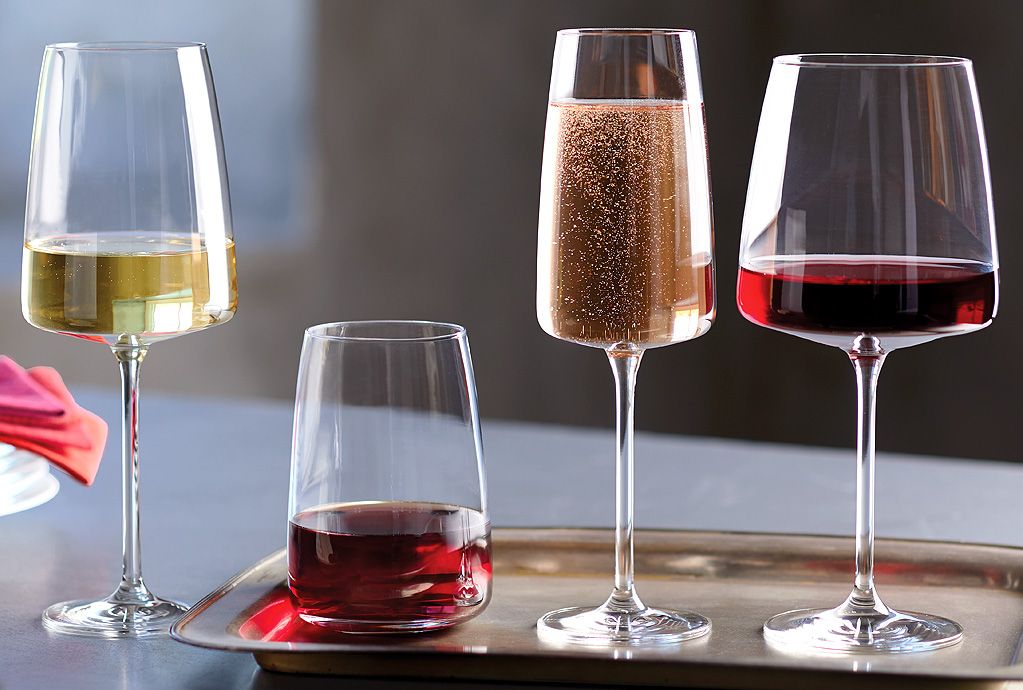 Depending on the magnitude of your wine collection, assigning locations by row of each bottle can be instructive and fun. You might discover a few hidden treasures, including wines you forgot you had and might need drinking right away.
Separating the wines into categories not only makes life easier when locating a wine, but it can also alert you to when your volume of a particular wine type is getting low. I've found a direct correlation between a low inventory of St. Francis Wineries Zinfandel and my wife's happiness with me.
2. Divide these rows by grape: Cabernet Sauvignon, Merlot, Sauvignon Blanc, etc.
There's nothing more satisfying than entering your wine cellar and viewing rows of your favorite wines, especially by grape. I've overcome the temptation to open a special vintage by keeping my oldest vintages at the very top, almost out of reach, and the newest vintages near the more easily accessible rows on the bottom.
This organization will also keep you sane and help you access your favorite bottles faster. It's aggravating to try to locate a particular bottle of Cabernet Sauvignon buried in the midst of Merlots and Syrahs. But when your wines are organized by in this way, you'll be pulling the cork in no time.
3. Purchase, label and attach tags to bottles
Placing tags on the neck of each bottle with the type of wine, the vintage and the name of the winery will help you find a specific bottle of vintage without disturbing any of the bottles at rest.
You have many different choices for wine bottle tags, from simple white plastic tabs you can label yourself, to fancy computer-generated tabs decorated with red or white grapes to differentiate type.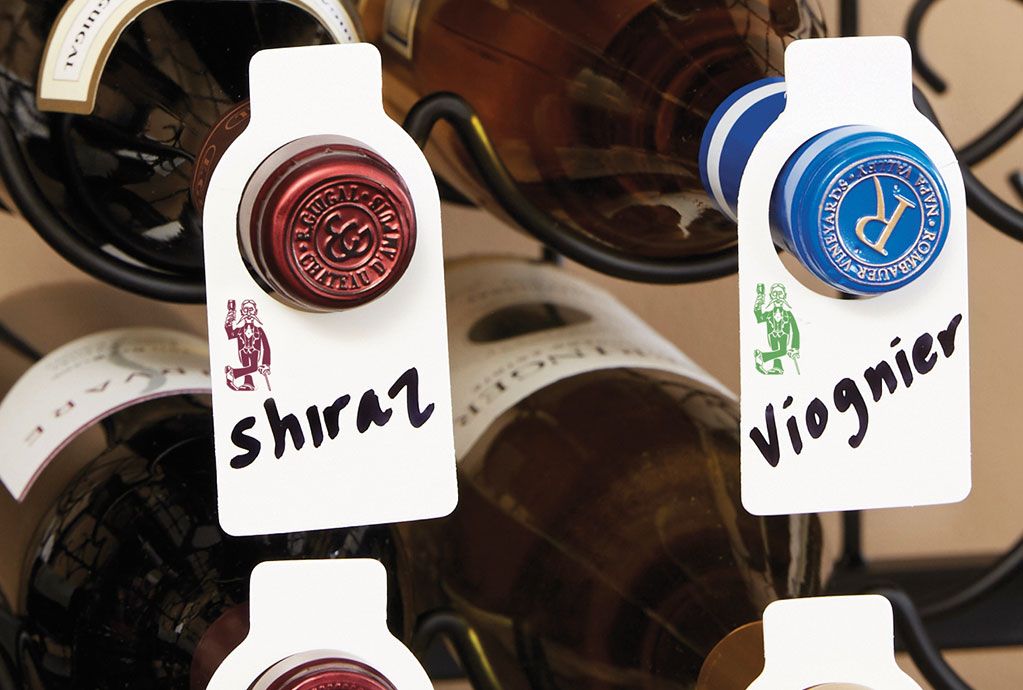 4. Invest in an inventory app or computer program
Next, your ultimate method of not only keeping track of all your wines, but also knowing their exact location by vertical and horizontal row number will become a blessing. An inventory program allows you to:
Track each vintage

Know when it should be sipped

Know the date it must be consumed by

Read what others say about the vintage

Enter your own tasting notes
These programs work best when you enter the data on each bottle you place in your wine cellar every time you receive a shipment. Some programs can even notify your friends on Twitter that you've just purchased a particular bottle. Once you decide to open one, be sure to remove it from inventory.
I've been using Cellar Tracker for years. Started by wine lover Eric LeVine in 2003 as a way to keep track of his own cellar, Cellar Tracker quickly grew. Today the subscription site hosts an active community of wine lovers and collectors. Cellar Tracker is home to a large collection of tasting notes, wine reviews and a public forum where wine lovers talk about their wine passion. Your Cellar Tracker will track the location of each and every bottle and their values. For most wines, you'll also find the points and comments from other users.
Your program will show you how many bottles you've consumed (although this can get a bit scary) along with any scheduled deliveries, and of course, your current inventory number. It's simple to add and remove bottles, easy to locate bottles of wine and you can even scan barcodes for entry if you have the right tools. Cellar Tracker is also smartphone and tablet friendly, so you can access and update your inventory from within your wine cellar. When you find that special bottle, just tap "consumed." It's never been easier to keep your inventory up to date.
Read about more methods of tracking your wine cellar, including mobile phone apps.
5. Above all, devise a method that works best for you
Establish a method and stick to it. The contents of your collection, the value of your bottles, and your storage space are just a few factors that may influence how you organize.
If you collect wine from all over the world, you could arrange sections according to regions. If you live in earthquake country, you may want to store expensive bottles on the bottom where they'll be the safest. If you have double-deep racks, you could stack the same bottles in the front and the back so you won't need to pull the front bottle to check what's behind it.
The possibilities are truly endless, but remember there's no such thing as a "right" way to organize your wine collection. As long as your approach helps you find bottles more quickly and safely stores your wine, you're doing it right. But there is a wrong way — and that's not organizing your wine collection at all!
About the author: Gary Peterson resides in Wine Country, Oregon, home of Pinot Noir, and has been a wine merchant as well as wine writer and blogger for the past eight years. His own extensive wine collection is kept in a unique self-designed wine cellar in his home.