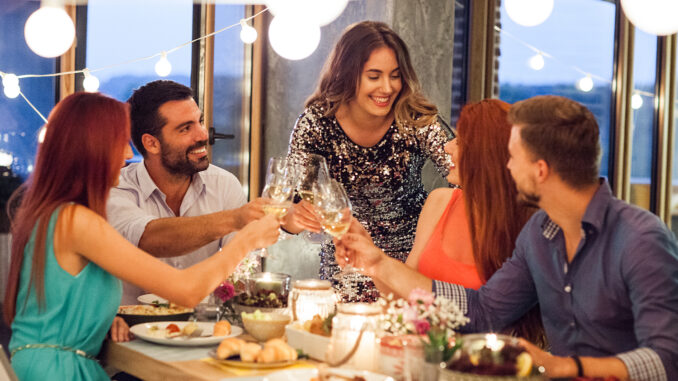 Whether you plan to have an intimate holiday dinner for two or a gathering with friends and family, serving abundant wine is a tradition we hold dear. While enjoying a delicious roast turkey and a creamy Christmas pudding, offering the appropriate wine for each course can make or break the banquet's success. Which Italian wine is best to drink with a starter, fish course, roast and dessert?
Happy Hour Appetizers: Franciacorta Sparkling Wine
Without any doubt, this is the fruity and tasty wine to get the party started. Franciacorta (an area in the heart of Italy, a few miles from Milan) has been gaining accolades among critics, often described as the Italian answer to Champagne. It perfectly accompanies every type of starter, from finger food to more sophisticated light dishes, and is made using Chardonnay and Pinot Noir grapes. The fermentation process follows the traditional méthode champenoise.
It is produced using grapes grown on the hills between the southern shore of Lake Iseo and city of Brescia, with a secondary fermentation which takes place directly in the bottle. This process is different from the Prosecco technique, where secondary fermentation takes place in stainless steel tanks before bottling. Franciacorta bubbles are a captivating choice that will activate your sense and appetite, but won't make you feel weighed down before the dishes increase in quantity and calories.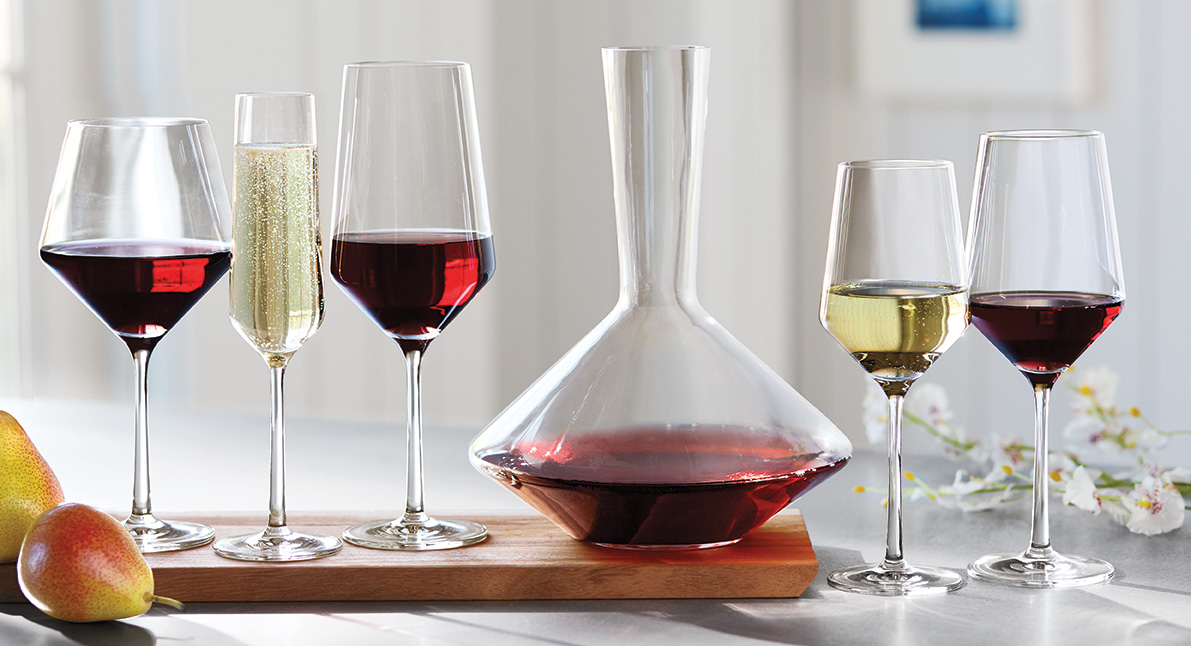 Fish / Salad / Sides: Fiano Di Avellino
Fiano is a bold classic, mostly produced in the Campania region of southern Italy and the island of Sicily. This ancient varietal is known for its crisp minerality (due to the volcanic soils where it's grown) placing it in the top ranks of Italian white wines. Fiano di Avellino is a delicate accompaniment with fish-based dishes, seafood, and lean white meat.
It is also excellent for salads, hard cheeses, risotto with vegetables (an asparagus works wonders) and fish pasta (for example salmon tagliatelle). It's light sweetness makes it an ideal candidate for starters as well, making the transition between courses effortless and elegant.
Main Course Roast: Brunello Di Montalcino
Montalcino is not only a wine, but also a territory – a symbol of Italy and its cornucopia of flavours. The Tuscan area where this variety is grown is a World Heritage Site UNESCO, where Brunello is produced every year using the Sangiovese grapes. This variety is the most seductive and rich; the more it ages, the more it acquires a rich tapestry of aromas and complexity. Brunello is considered a "meditation wine" due to its superb flavors.
Food pairings should match it's elevated body and depth, like wild boar, venison, and other rich flavors. The most celebrated favorites are winter dishes like stews, truffles and braised meats.. Intense red meat flavors shine when paired with this wine, but "weaker" meats will suffer the opposite result.
Avoid pairing this wine with fish and white meat, unless they are copiously seasoned. Stay away from spicy food to avoid unpleasantly sweaty results. This should be your go-to wine for beef recipes or gathering by the fire, where each sip makes the conversation all the more enjoyable.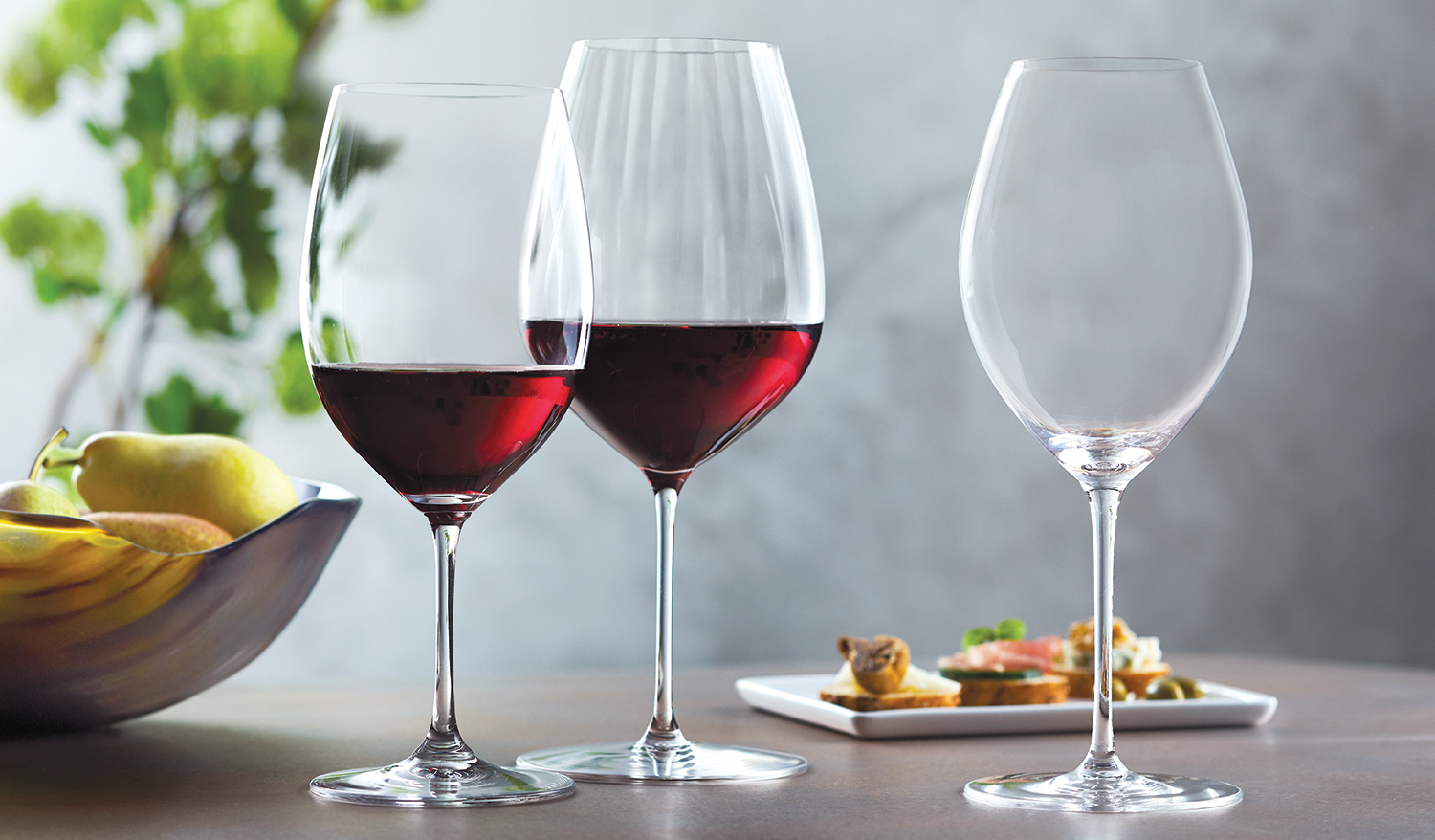 Dessert: Moscato D'Asti
Moscato D'Asti is from the Piedmont area, a northern Italian region famous for its landscape of unique beauty. It has vineyards that stretch as far as the eye can see, quaintly medieval villages, churches, and abbeys. The word "moscato" appeared for the first time during the 13th century, meaning "scented" although this wine was also produced during the Classical age.
Moscato is sweet, lightly sparkling, zesty, and delicate. It's low alcohol content makes it the perfect candidate to pair with desserts, creating a harmonic and refreshing balance. Try it with your Christmas pudding, apple pie, almond cookies and jam tarts. For a truly Italian pairing, serve it with Panettone and Pandoro. It is ideal for raw sweets such as batter, shortcrust pastry, puff pastry recipes with dried fruit and nuts fillings, cream or fresh fruit.
Now that you are all set for dinner, peruse our Christmas gift ideas to start checking off that list!
About the Author: Silvia Iacovcich is a Milanese writer, based in London, whose love affair with wine began when she was passed a thimble of Montepulciano from her grandmother at the age of six. Since then, she has traveled around Italy on a quest for the perfect red.