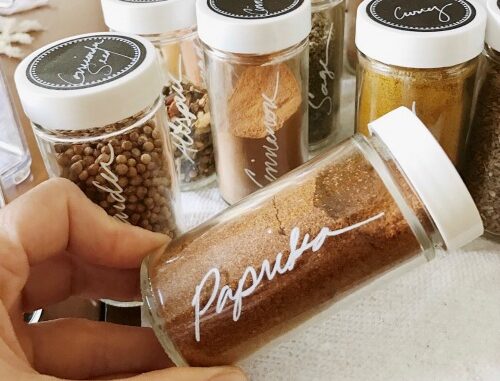 While most of the world is setting resolutions for the year to come and looking into the future wondering what the coming year will bring, we like to take a moment to look back. Every year without fail the influencers we work with, our creative fans and people like you find new ways to use our Wine Glass Writers. While we would love to feature all of our fan photos we chose a few unique ideas for you to implement for the coming year. Hopefully, a few that you may not have thought of trying yet.
Now that the hectic holiday season has come to an end, we know you'll agree that @ocholisticbeauty is on the right track by combatting the after effects of indulgence and busyness naturally with essential oils. Since everybody is different, custom oil blends are beginning to trend and what better way to keep track of which blend to use than with your favorite Wine Glass Writer color.
It's out with the old and in with the new…foods that is! While we use our Wine Glass Writers throughout the holidays to label treats and leftovers, something about a new year makes us all want to start fresh, eat well and get organized. So if any of these items are included in your resolutions you'll love this organized refrigerator by @rainestars. Their beautifully organized and colorfully stocked fridge inspires us to do the same.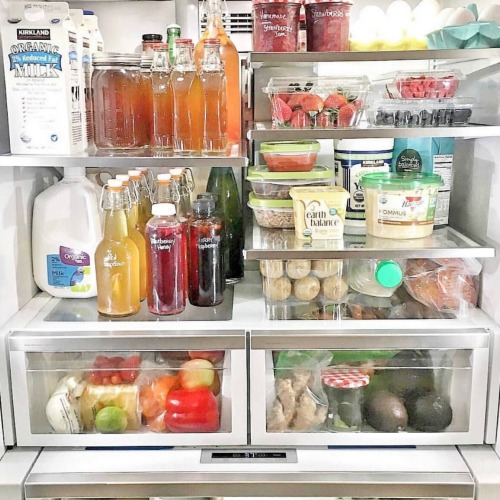 We love this spicy idea from @simplyspaced to get the pantry organized. Spice racks can very quickly become an unorganized eyesore that gets a cook frustrated before they even begin. This Wine Glass Writer idea is perfect to keep the spice rack looking good and well organized. As someone wise once said, 'if you can organize your kitchen you can organize your life.'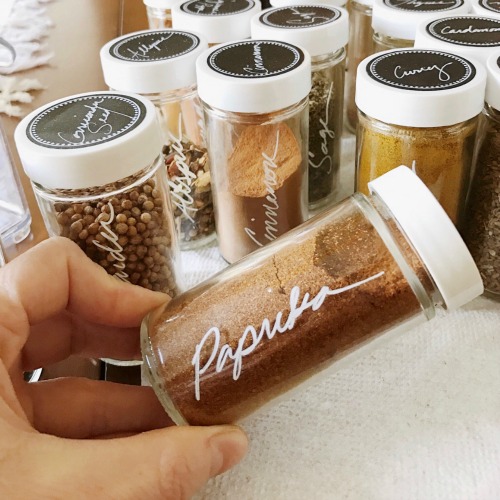 Our friend @erikabault recently gave us this great idea. if you make a lot of your own cleaners and homemade foods, chances are at some point you've forgotten what you put in that bottle or container, or maybe you forgot when you made it and there's a possibility it has expired. She shared how happy she is to have discovered Wine Glass Writers to keep track of her homemade products and we are happy to hear how they've made her life easier! (Photo by @horderlynyc)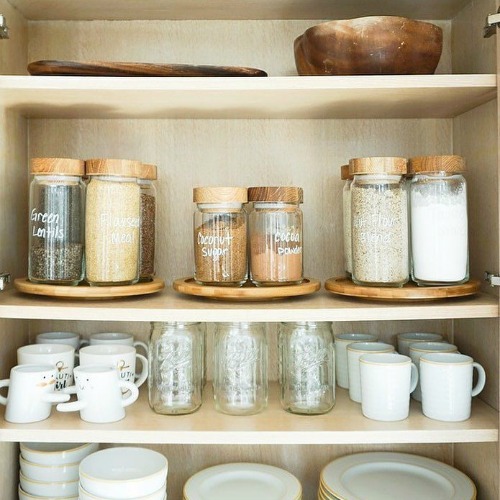 We loved stumbling across this next idea because Wine Glass Writers are so useful even outside of the home. So many retailers are looking for creative ways to catch the attention of their customers in order to announce a great deal, share a message or even find amazing staff as you can see here. Wine Glass Writers are the perfect solution since they stay put as long as you need and wash off easily when used on glass or glazed ceramic surfaces. And since we do wholesale, having a writeable space like this for customers to try before they buy is a popular idea if you carry them in your store.
We'd love to know how you're using your Wine Glass Writers?
Head over to Instagram and post a sample of your creativity, use our hashtags #WineGlassWriter or @WineGlassWriter.