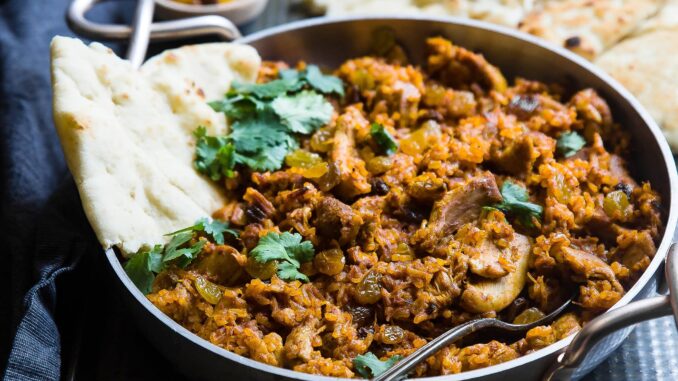 Indian food might be one of the most difficult cuisines for pairing wine. Famous for its spices like garam masala, cumin, cardamom, turmeric, chili, clove, coriander and many others, Indian cooking is distinct for its complex flavors and techniques. Dishes can be creamy and yogurt-based, spicy and curry-based or a mixture of everything.
It's not enough to think in simple wine pairing terms such as red wine with meat dishes and white wine with seafood. Luckily, there are a few simple concepts you can keep up your sleeve when it comes to ordering wine at an Indian restaurant or choosing one to pour with takeout. If you prioritize the sauce and spice level of the dish, it will be easier to identify which wine to open.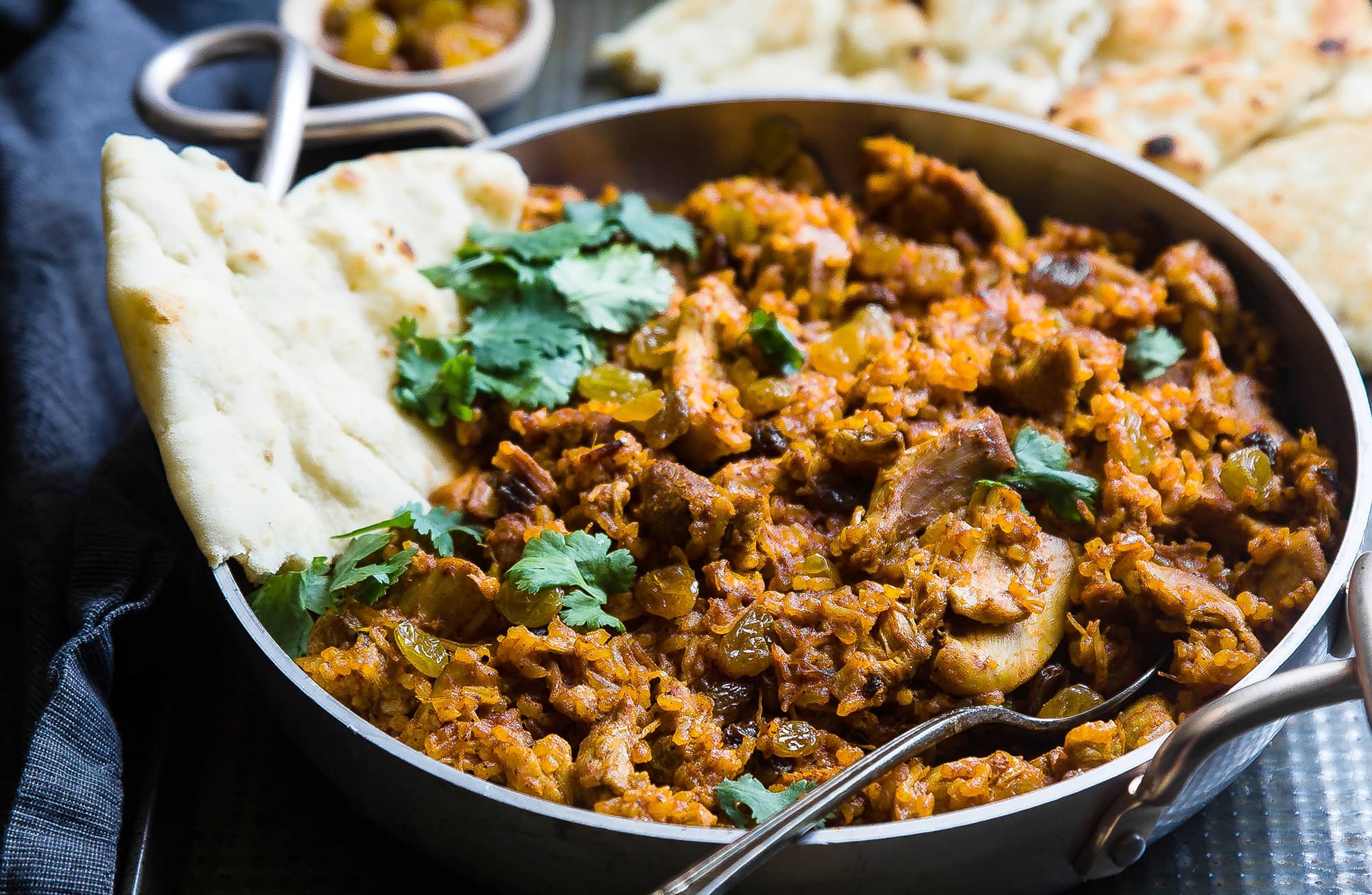 Spicy Dishes
Off-Dry or Sweet White Wine
Riesling or Gewürztraminer are ideal for their refreshing characteristics and the ability to cut intense spices before they make you sweat. These wines have fruity and floral aromas that pair well with Indian spices in a way that neither the dish nor the wine overpowers one another. Indian dishes in this category include Phaal (spiciest curry in the world), Pork Vindaloo, anything that has chili in the name or ingredient list, and most curry dishes.
Mild, Yogurt-Based or Buttery Dishes
Oaked White Wine
Plenty of Indian dishes are made with mild flavors and a creamy sauce. Popular dishes among Americans include those with crushed tomatoes and heavy cream; they are easier to handle than the spicy dishes mentioned above. Oaked whites like Chardonnay or Pinot Grigio add a balance to the dish and can cut through the tomato without numbing taste buds to the creamy flavors. Mild dishes include Chicken Makhani, anything with a Korma (creamy curry) base, most Dal dishes, and Malai Kofta.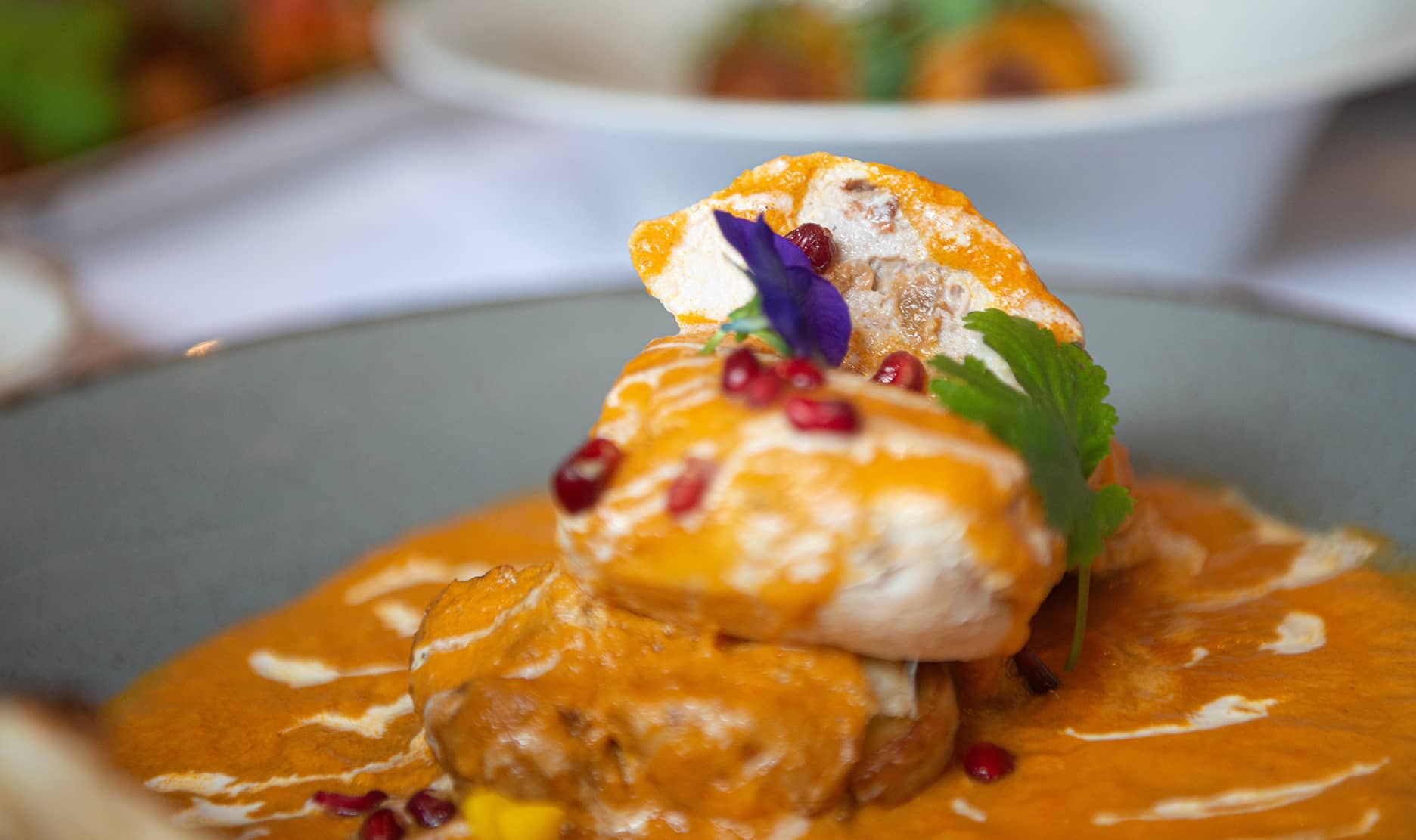 Vegetarian Dishes
Herbaceous White Wine
Indian food often uses spinach and cheese in its vegetarian dishes. These are typically mildly spiced and lean on the creamier side without the density of a meat-based dish. If you're emphasizing the vegetable-driven dishes for your meal, an acidic Sauvignon Blanc or Grüner Veltliner can be a match made in heaven. Typical vegetarian dishes are Saag Paneer, Palak Chaat, Palak Paneer, vegetarian samosas and Aloo Gobi.
Smoky Dishes
Rosé or Sweet, Light Reds
You can't go wrong if you decide to choose a sweet Rosé because it can pair well with meaty dishes that are well spiced. A dish like Tandoori Chicken that has been roasted in a traditional clay oven needs an acidic wine that is more sweet than dry to bring balance. The light, crispness of Rosé with its floral notes balances both smoke and spice.
If you are looking for a red wine, try Gamay/Beaujolais, Schiava or Lambrusco. Anything made in the Tandoor oven is sure to be smoky with lots of spices. Since a variety of dishes are made with paprika and cumin, you'll also want a sweet wine to cleanse the palate.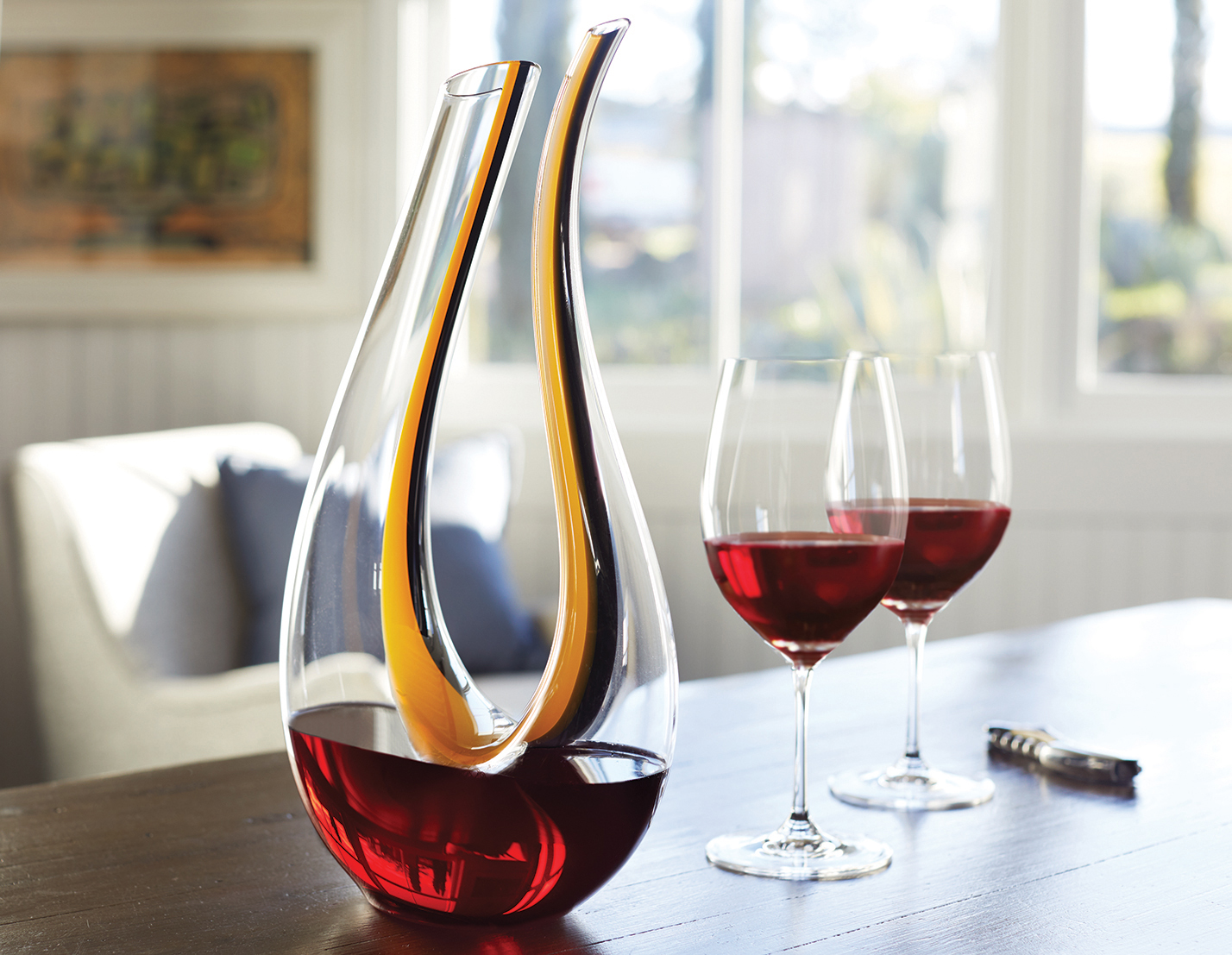 Universal Pairing
A cool climate Pinot Noir will easily pair well with any Indian dish whether it's seafood, lamb, spicy or creamy. Since Pinot Noir is usually low in tannins and typically chilled at 55 degrees, the light fruit-forward aspects of the wine enhance the dish without overpowering it.
Notice that bold reds were not listed; tannic wines will clash with the spices in Indian food. Don't choose anything that's too high in alcohol either, because the reaction will cause an uncomfortable burning sensation in your mouth. You want to choose a bottle that is refreshing for the spicy dishes and milder for creamy dishes when thinking about food for wine.
Make sure your wine is well-chilled for extra crispness, since the majority of Indian dishes are heavy on the spices.
About the Author: Lauren Liebler is a freelance marketer with a long-standing passion for wine since her first visit to Napa Valley in 2014. She previously worked as a travel and tourism publicist and much of her non-work travels have centered around trying new wines. She is WSET Level 1 certified and hopes to reach Level 4 some day.